Best Time to Visit Cape Town
Sitting at the southern tip of the African continent, the lovely port city of Cape Town enjoys enviable weather for the majority of the year. The best time to visit this Western Cape capital is during the shoulder seasons, from March to June (fall) and September to December (spring), when you can experience temperate weather, less crowds, and good deals.
Because South Africa is massive (twice the size of France), the country's regions have varying climates, with the Western Cape seeing rain in the winter as opposed to the dry winters that northern and eastern parts enjoy. Therefore, you may not always be able to combine a safari adventure in Kruger National Park with sunning on the golden beaches of the Cape Peninsula at the same time.
But worry not, there are plenty of opportunities to spot wildlife near this incredible city, as well as enjoy other attractions and events that make a trip here well worth the visit on its own.
Here's a guide to the best time to visit Cape Town, with information on its seasonal activities, festivals, and more to help you plan an unforgettable trip to this wonderful South African city.
On This Page:
Average minimum and maximum temperatures for Cape Town, South Africa in °C
J
F
M
A
M
J
J
A
S
O
N
D

25

17

26

17

24

16

22

13

19

11

18

9

17

8

17

9

18

11

21

12

22

14

24

16

PlanetWare.com
Average monthly precipitation totals for Cape Town, South Africa in mm.

15

15

20

41

69

94

84

76

41

3

0

18
Best Season to Visit Cape Town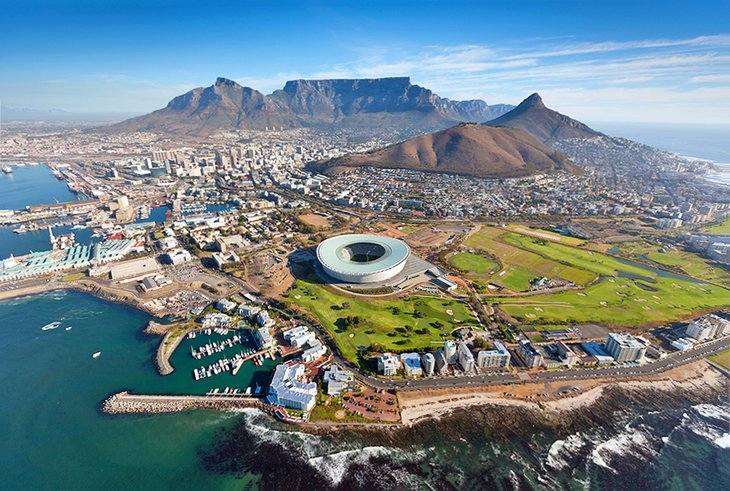 Peak tourist season in Cape Town is summer from December to March, when perfect bright blue skies and long days allow visitors to explore Table Mountain and the Cape Peninsula's beaches and attractions of Cape of Good Hope and Robben Island.
While summer may be the most reliable season for great weather in Cape Town, the shoulder seasons of fall and spring offer the same delightful temperatures, between 15 and 29 degrees Celsius, and lower prices for hotels and airfares.
The adorable African penguins at Boulders Beach are in high numbers in the summer, but you can still see these flightless birds in the spring and fall. Besides, parking may be hard to find during the peak summer times.
Spring is also a perfect time to catch sightings of southern right whales who come to the warm waters off the Southern African coast from Antarctica to calve in the shallow waters.
Best Time for a Safari in Cape Town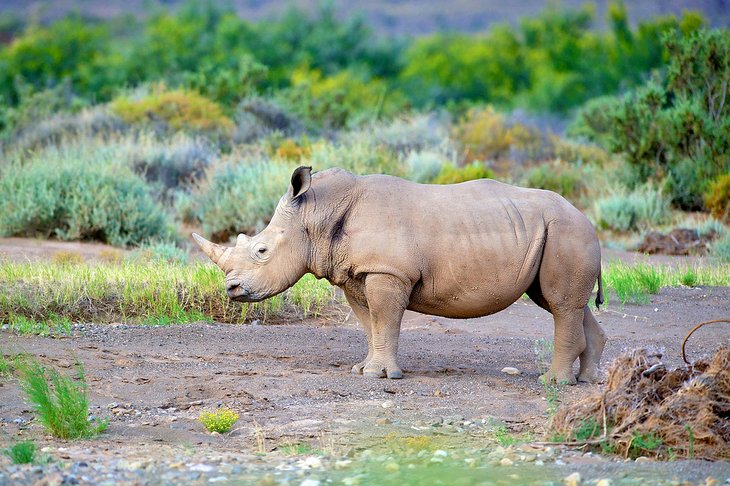 If the weather and your schedule doesn't allow you to head to the north for a safari on your trip to South Africa, you have plenty of opportunities to see wildlife within a few hours of Cape Town on half-day, full-day, and multi-day safaris at game reserves that also offer top-notch accommodations. They are also malaria-free, making it a smart choice for the elderly, pregnant, and families with children.
The best time for a safari near Cape Town is in the spring and summer months. However, you are likely to find better deals in the shoulder season. Some of the popular game reserves to consider are Aquila Private Game Reserve and the nearby Inverdoorn Game Reserve, Sanbona Wildlife Reserve, and Grootbos Private Nature Reserve (for marine viewing). The game reserves also provide bird-watching, nature walks, and rock art tours.
Worst Time to Visit Cape Town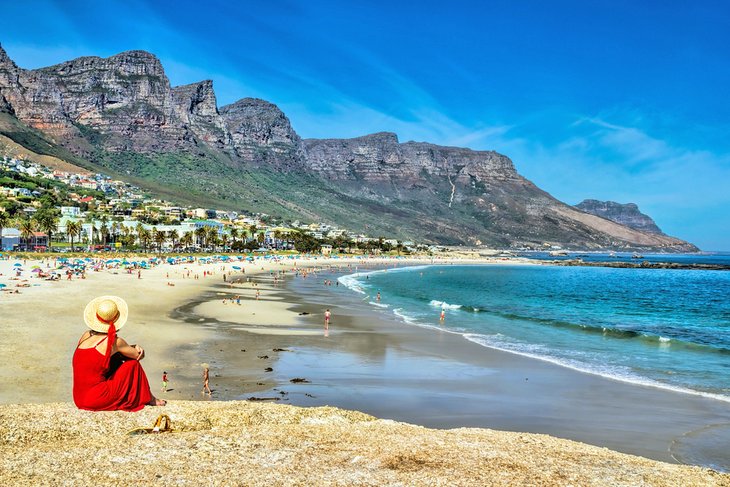 The worst time to visit Cape Town is from mid-December to January (summer) where you could encounter heatwaves with temperatures well above 40 degrees Celsius. Cape Town in December is especially busy with throngs of tourists from the Northern Hemisphere flocking to the beaches, attractions, restaurants, and resorts to escape cold weather and celebrate the holidays. If you bemoan crowds, avoid summertime in Cape Town.
Things to Do in Cape Town by the Month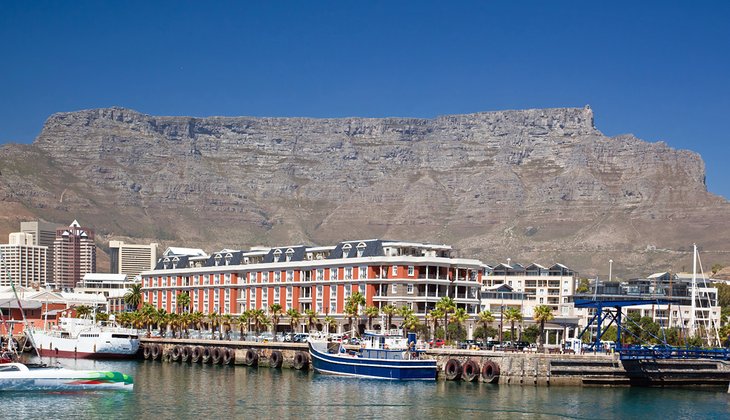 January and February: The summer months are balmy and dry and are among the peak times to be in Cape Town. Temperatures range from 17 to 30 degrees Celsius and higher, and rainfall averages only three days per month.
The hottest months of the year are January and February. After the Tweede Nuwe Jaar festivities (featuring Kaapse Klopse performers and thousands of spectators) at the beginning of January, things quiet down; tourists celebrating the holidays will have left and residents have gone back to work.
Long beautiful days means you can pack in as many activities in the day as possible, whether it is checking out gleaming beaches like Camps Bay and Muizenberg, visiting Robben Island, walking the streets of Bo-Kapp, riding the cable car to the top of Table Mountain, or spending time indoors in the air-conditioned museums.
Some of the popular museums include the fantastic Zeitz MOCAA (Museum of Contemporary Art Africa) and the Springbok Experience Rugby Museum. If you're more of a doer than a watcher, you can kitesurf in the Red Bull King of the Air, happening the first week of February.
Visitors can also spend time shopping at the Victoria and Alfred Waterfront stores or exploring the Two Oceans Aquarium. For up close encounters with African penguins, the summer is an optimal time (though the beaches will be crowded). Head to the Table Mountain National Park's Marine Protected area of Boulders Beach to witness a colony of thousands of these flightless birds. The beach is protected from wind and large waves, making it a perfect spot for swimming with the penguins (just don't get too close to them - they have sharp beaks). January is also a good time to see juveniles on the beach.
The sunny days are also wonderful for catching the country's national pastime - cricket - at the PPC Newlands Stadium, a gorgeous ground set against the backdrop of Table Mountain and Devil's Peak.
At the nearby DHL Newlands Stadium, Rugby fans can watch the Stormers compete in Super Rugby against domestic rivals and international teams from January to June.
March: March is a great time to be in the seaside city of Cape Town, as it is the beginning of the shoulder season and doesn't see as many tourists. Cultural buffs can enjoy Cape Town Minstrel Carnival with parades, music, and traditional dancing on the streets. March is also when Jazz legends come to Cape Town for its International Jazz Festival.
The Cape Town Cycle Tour draws cyclists to participate in the biggest timed cycle tour in the world; the event features an eight-day celebration of all things cycling, with an Expo, kids' bike race, and family-friendly activities. Mountain bike enthusiasts can sign up for the Cape Epic stage race, covering 700 kilometers over eight days. When planning your trip to Cape Town during these events, book accommodations ahead of time.
April to June: If you avoid the busy Easter week, then you are in luck when visiting Cape Town in April. You may encounter some rainy days, but the weather overall is pleasant, and skies turn bright blue when the clouds clear. There are far fewer crowds, and hotels and resorts also offer deals during the shoulder season.
The Two Oceans Marathon takes place on the Saturday of Easter weekend in April. The 56-kilometer marathon and 21-kilometer half-marathon is hailed as the world's most beautiful marathon, as the route takes runners around the Cape Peninsula along Chapman's Peak and Tokai Forest, with gorgeous ocean and bay views.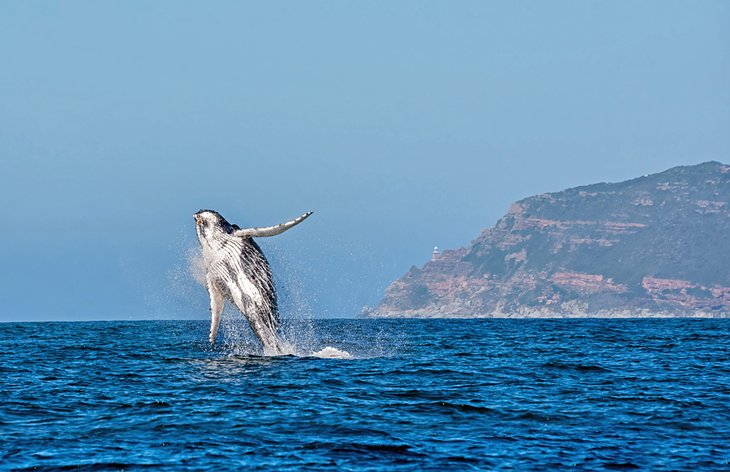 June is the beginning of the amazing whale watching season, attracting visitors to the southern shores for sightings of southern right whales, humpback whales, and Bryde's whales. Popular places to watch whales include various vantage points along False Bay (closest to the city), Cape Agulhas, and Hermanus.
Starting from June, shark enthusiasts can sign up for cage diving with tour operators, as the water visibility is at its best (until September). Seal Island, Dyer Island, Simon's Town, and Gansbaai (often referred to as the Great White Shark Capital of the World because of the high density of these magnificent predators) are among some of the best areas for cage diving. You don't need a diving license to participate, as you will be in a strong cage specifically built for cage diving.
From May to August, sports fans can visit the gorgeous, 55,000-seat Cape Town Stadium - one of the host arenas for the 2010 FIFA World Cup - for local favorites: the Cape Town City Football Club (South African Premier Division) and Ajax Cape Town (National First Division).
July to September: Temperatures dip in the winter, and you will need layers and a raincoat and boots, but this is a good time to visit Cape Town if you are looking for an affordable vacation, as accommodations run special deals and airfare is cheaper.
Unlike other parts of the country that are enjoying a dry winter, Cape Town gets a lot of seasonal rain and wind. Temperatures are around 11 to 20 degrees Celsius, with around 10 days of rain each month. But if you are lucky, you'll enjoy some clear days and quieter attractions and restaurants.
You may not get to enjoy the beaches, but you can spend time at Cape Town's indoor attractions, marveling at wildflowers, and watching migrating whales right in the bay.
August is the beginning of the wildflower season, and a short drive from the city brings you to breathtaking displays of flowers across the fields, dunes, and hills. Start your wildflower-filled journey at the city's Kirstenbosch National Botanical Gardens, located on the eastern slopes of Table Mountain, where well-marked trails bring you up close to a kaleidoscope of colorful blooms, and continue your journey towards the West Coast National Park (specifically Postberg) and the Ramskop Nature Reserve with the backdrop of the Cederberg mountains.
Whale lovers can make the most of the winter season by venturing to Harmanus, known as the best land-based destination for whale watching in the world. Located along Walker Bay on the southern coast, the town is only an hour-and-a-half southeast from Cape Town. You can see these gentle giants breeching just off the coast and partake in the annual Hermanus Whale Festival, happening at the end of September. Book your hotels ahead if you plan on visiting during the popular festival.
October to December: With warmer and longer spring days, you can spend your time in Cape Town enjoying the great outdoors without having to worry about getting a sunburn or caught in the rain. Hike up to Chapman's Peak, Lion's Head, or to the top of Table Mountain, go bouldering in the Cederberg Mountains, sans the crowds.
Music lovers can book their trip around the Rocking the Daisies outdoor music and lifestyle festival held in October an hour outside of the city. The event showcases music from multiple genres, from rock to hip-hop.
By November and December, the city is ready for the tourist season, and residents take to the streets and beaches. Visitors can catch live music at Kirstenbosch Summer Sunset Concerts (November to March on Sundays) at the Kirstenbosch Botanical Gardens, and movies at the Galileo Open Air Cinema.
More Related Articles on PlanetWare.com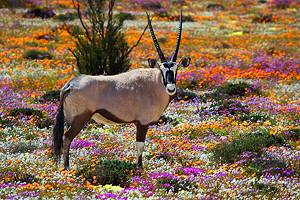 Exploring South Africa: Combine your Cape Town vacation with trips to other big cities with our guides on things to do in Johannesburg, Durban, and Bloemfontein. Read our guides on the Top-Rated Attractions in South Africa and top game parks in Africa for ideas on things to add to your itinerary.