Tunisia in Pictures: 15 Beautiful Places to Photograph
Tunisia might be a small country in North Africa, but what it lacks in size, it makes up for with its vibrancy, history, and stunning cultural heritage. With the Sahara desert at its doorstep and ruins of Roman cities at every turn, Tunisia is full of beautiful pictures. Visitors come to discover the shifting dunes of the desert, the many golden beaches, and the unique maze-like structures that cannot be found anywhere else.
Whether you're looking for golden beaches, outdoor adventure, or ancient ruins, here are some of the most beautiful places to photograph in Tunisia.
Note: Some businesses may be temporarily closed due to recent global health and safety issues.
1. Lake Ichkeul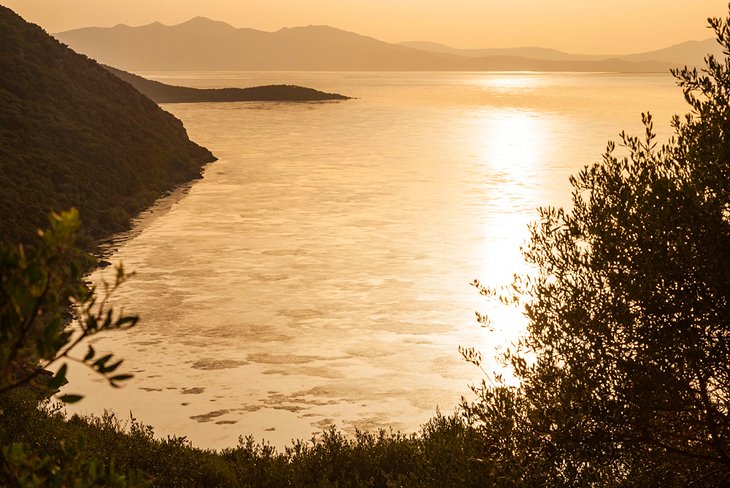 Located inside the Ichkeul National Park and surrounded by wetlands, Lake Ichkeul is an important stopover for migrating birds every year, including storks and flamingos. It's part of the UNESCO list of World Heritage Sites and is a protected space because of its diverse flora and fauna. This is a good place for wildlife photography, as well as vistas of the lake.
2. Amphitheatre of El Djem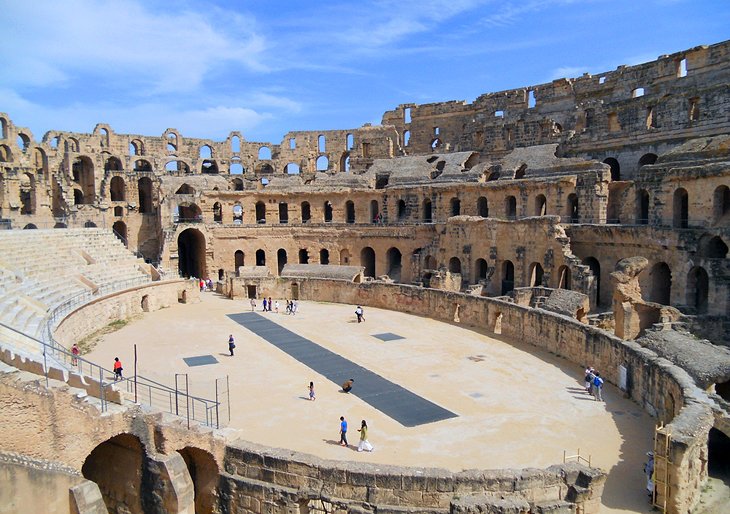 Originally built around AD 238, this is one of the world's best-preserved Roman ruins and one of the biggest amphitheaters in the world, with around 35,000 seats. Built entirely of stone blocks in a design similar to Rome's Colosseum, it was used as a fortress during the Middle Ages.
3. Sidi Bou Said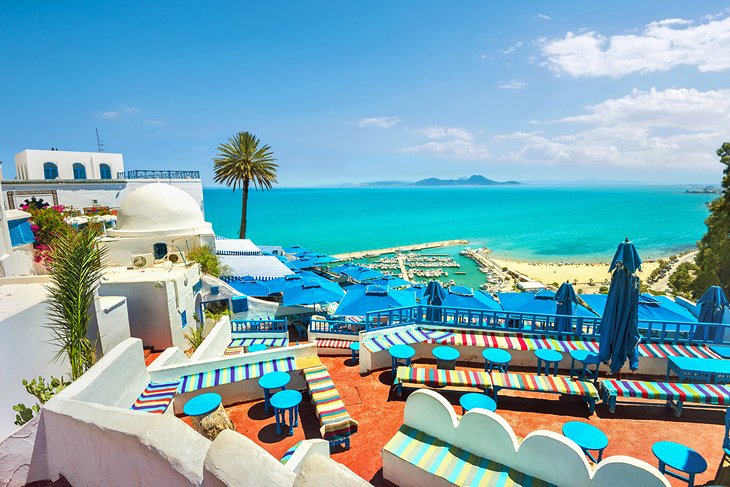 The white and blue cliff-top village of Sidi Bou Said has always attracted artists, many of whom have helped shape the beautiful designs that are spread throughout the town. The cobbled streets, art shops, and quaint cafés painted in different shades of blues and whites are perfect for creating beautiful pictures.
4. Matmata Caves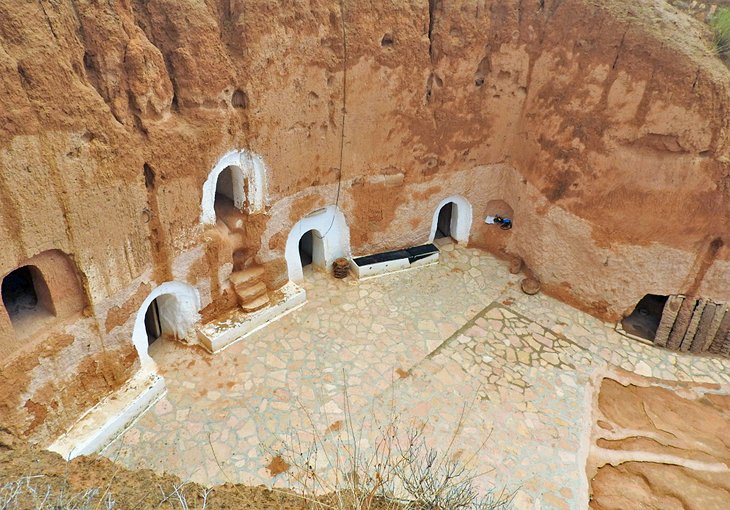 Troglodyte homes and underground caves are found in the unique town of Matmata. The manmade caves are created by digging deep into the rock walls and are connected to each other by passageways. The caves appear in Star Wars Episode IV: A New Hope and Star Wars: Episode II.
5. Djebel Ressas Mountains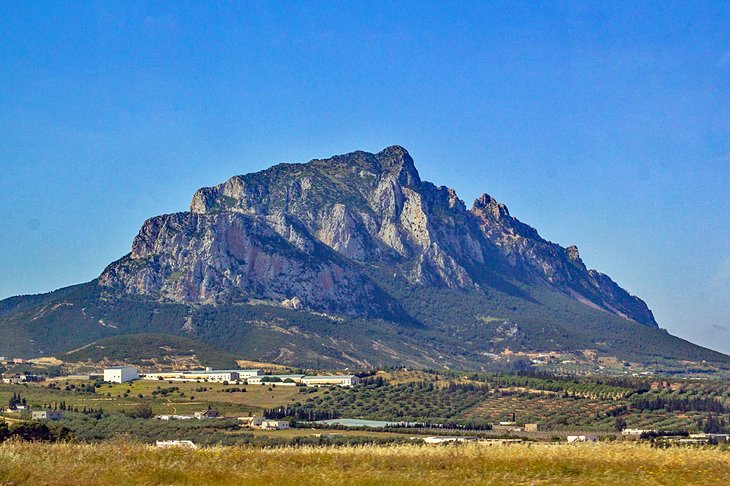 A stunning Jurassic limestone peak, Djebel Ressas is often enveloped in cloud cover. The best view of the hills is from the nearby highway. Hiking between Djebel Ressas and the nearby town of Mornag is an unforgettable experience - a steep climb among beautiful rocky hills.
6. Bulla Regia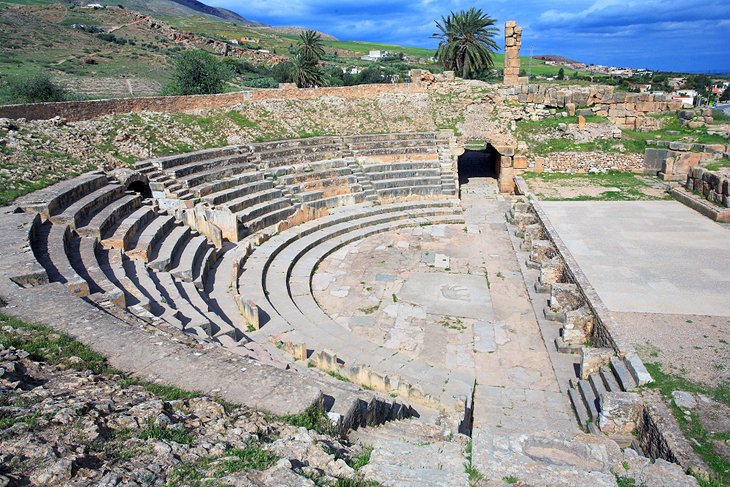 Famous for its Hadrianic-era, semi-subterranean housing; Roman baths; and fine mosaic floors; the ruins at Bulla Regia are a stunning sight. The area's two-story buildings were specially designed with an underground level to escape the desert heat.
7. Djerba Island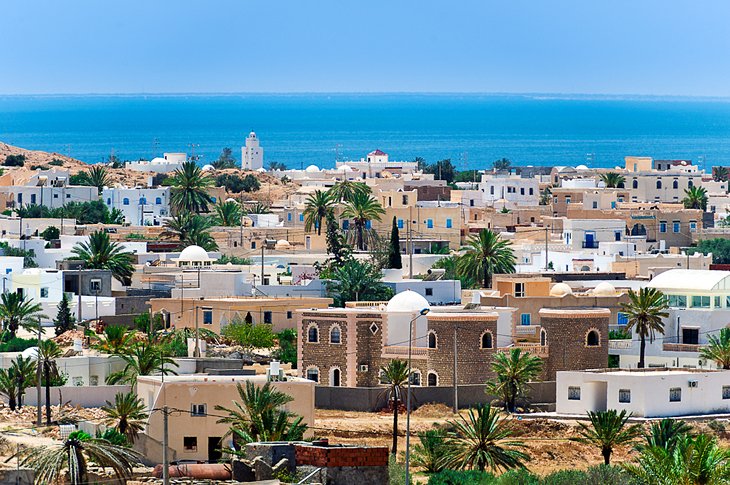 The largest island in North Africa, Djerba is supposed to be the island where Odysseus got stranded during his journey. During Roman and Byzantine times, the island was densely populated - especially the area where the 14th-century Borj El Kebir castle is located.
8. The Water Temple, Carthage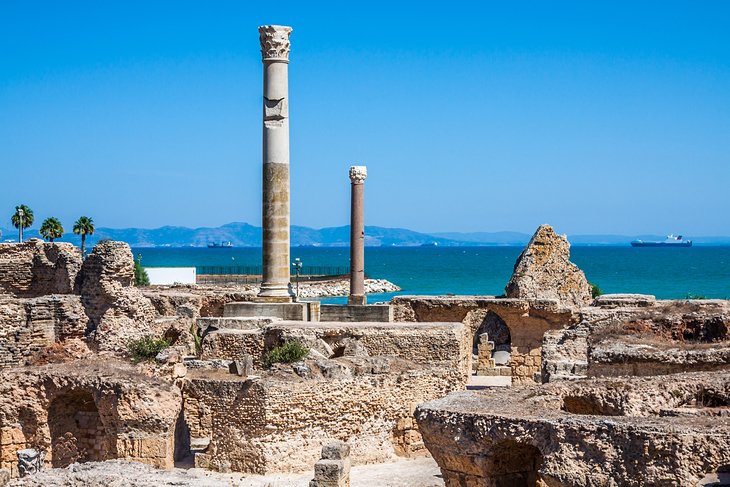 Despite its name, these ancient ruins at Carthage are actually the remnants of a fountain. Sitting almost 1,300 meters above sea level at the top of Zaghouan Mountain, the temple is surrounded by green-blue hills and some of the bluest skies in Tunisia.
9. Cap Bon Peninsula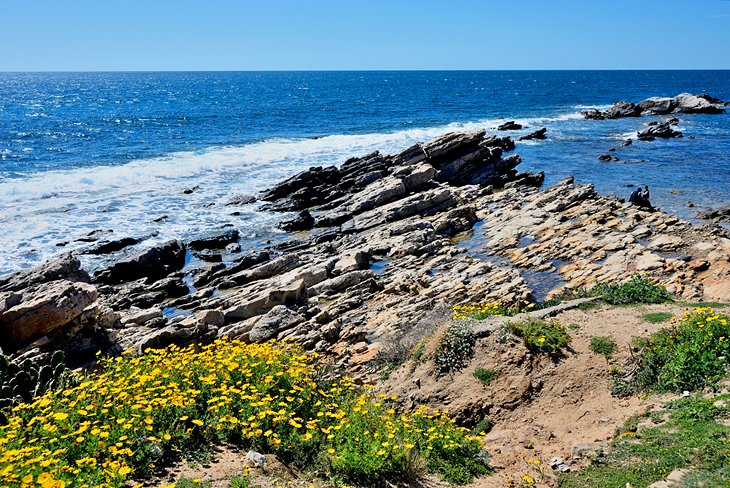 Although much of the area is dedicated to agriculture, Cap Bon's beautiful beaches and coastline still attract a lot of tourism. Soft, white beaches mix in with Punic ruins, quaint villages, and a Byzantine fortress. Hiking around the peninsula will also take you through citrus groves, dusty streets, and rocky harbors overlooking the deep blue waters.
10. Ksar Ouled Soltane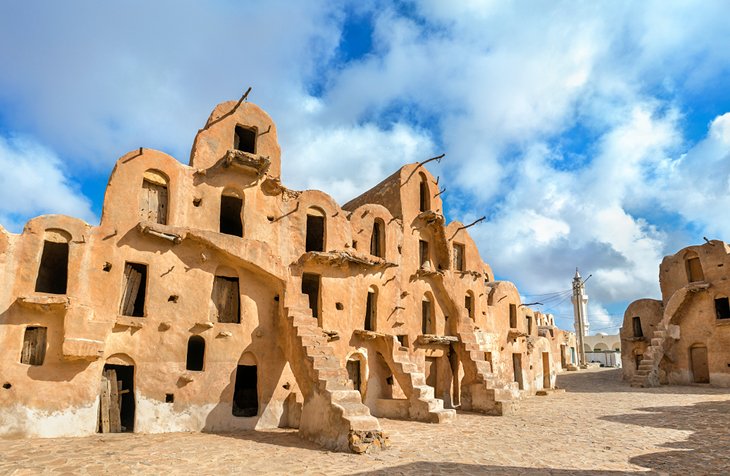 A fortified village surrounded by multi-story vaulted structures, Ksar Ouled Soltane is a structure so alien-looking, it was featured in a Star Wars film to represent slave quarters. Traditionally, these structures (known as ghorfa) were used to store grain, though sometimes they served as impromptu temporary homes. This is a wonderful place to capture striking images.
11. Lake of Tunis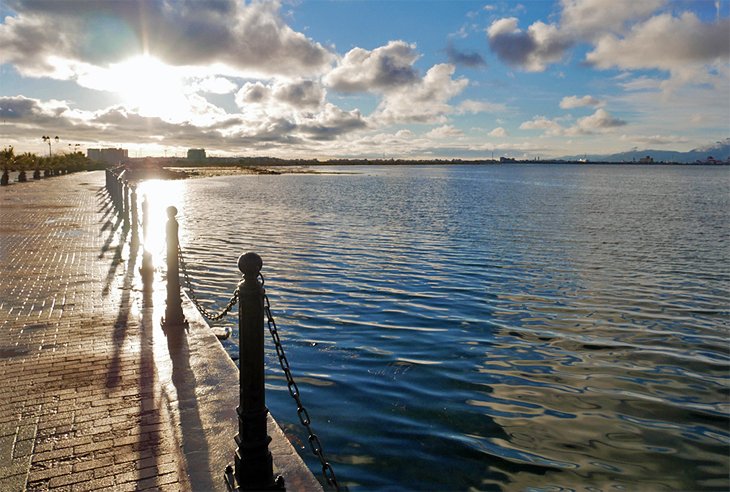 A natural lake with a dam that dates back to Roman times, the Lake of Tunis is surrounded by beautiful walkways and home to many species of birds that arrive from Europe to spend the winter here. The Medina of Tunis, a walled, maze-like town quarter, is nearby - the area encompasses over 700 monuments, and it's a UNESCO World Heritage Site.
12. Cape Angela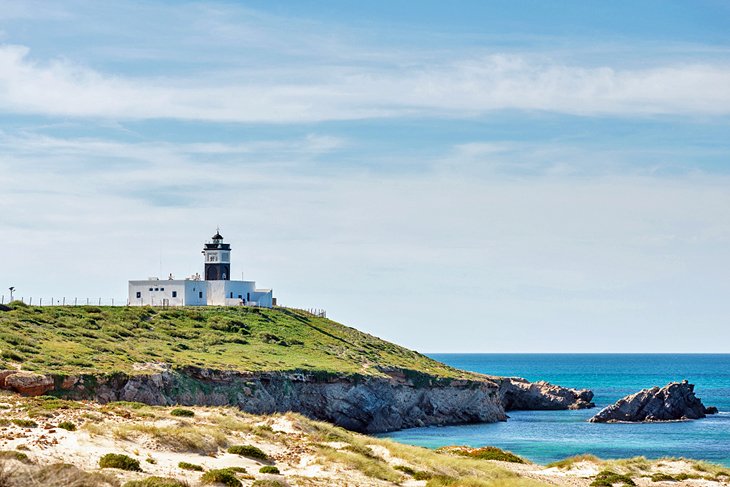 The rocky northernmost point in the continent, Cape Angela is home to golden sands, a military lighthouse, and open views over the ocean. Quiet and isolated, this scenic coastal area is the perfect destination if you want the blue waters all to yourself.
13. Ras Rmal Island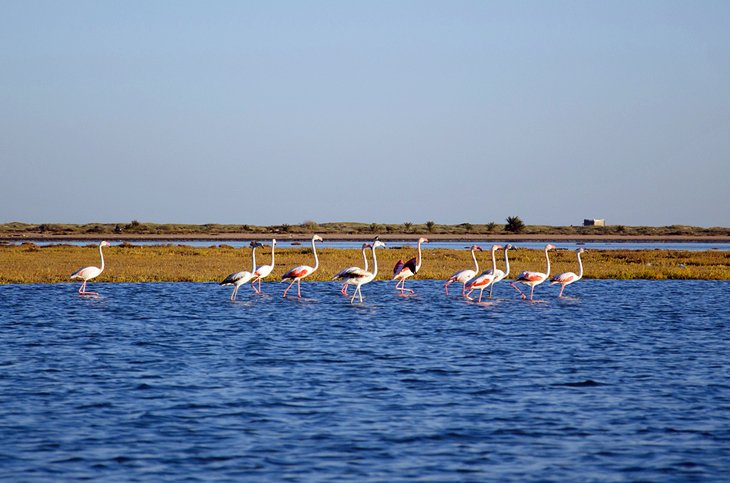 Ras Rmal (Flamingo Island) is technically not an island but its location -against azure waters and soft coastlines that seem to go on forever -could easily trick you. Here, flamingos reign over the wetlands, and snorkelers arrive throughout the year to explore the rich marine ecosystem.
14. Bou-Hedma National Park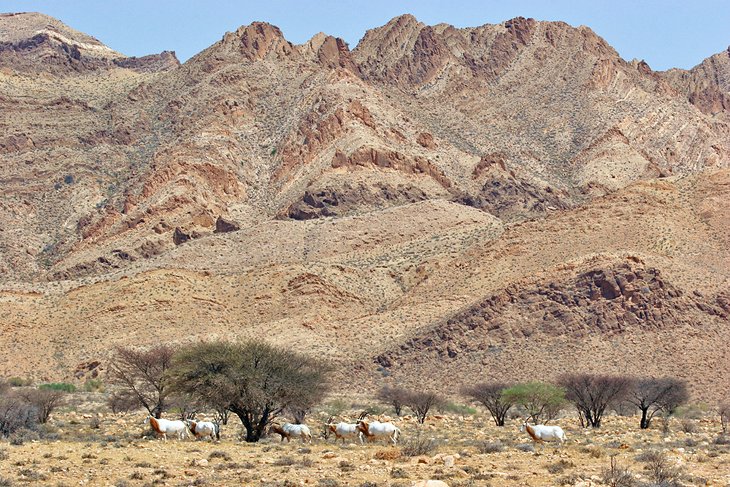 The arid, dry terrain of the park is filled with pseudo-savanna flora and fauna. It's a hilly landscape with plenty of blue skies and many archaeological treasures. This is one of the oldest pre-Saharan environments, the most primal of ecosystems on the African continent.
15. Zaghouan Aqueduct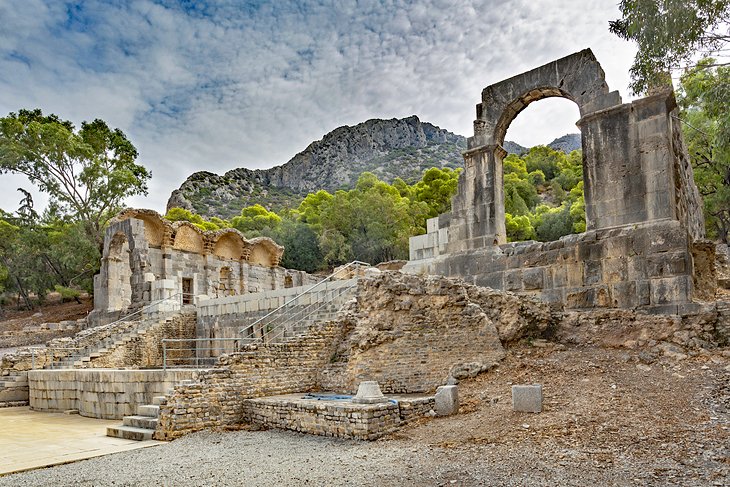 Built by the Romans in the first half of the 2nd century BC to supply the city of Carthage with water, the Zaghouan Aqueduct is an architectural marvel. The aqueduct is over 130 kilometers long, making it one of the longest aqueducts ever built during the Roman Empire.