14 Top-Rated Things to Do in Bend, OR
Bend frequently tops the list as one of the best places to live in the United States, and the reasons for this become readily apparent as soon as you pull into town. What you'll find is a small but growing city in a beautiful area of Central Oregon.
Bend is well known for its adventurous outdoor scene. The town straddles the scenic Deschutes River and is surrounded by volcanoes, alpine lakes, and wilderness areas, creating an endless list of things to do.
Mountain bikers come here from across the United States to ride the trails, and hikers will find an incredibly diverse range of routes.
Winter holds its own magic here, as Mt. Bachelor catches nearly 40 feet of snow each year and draws skiers and boarders from around the region.
Layer on a vibrant and trendy foodie scene, with restaurants helmed by up-and-coming chefs, and you can see why this is one of the best places to visit in Oregon.
Full of unique sites and attractions, you'll want to spend some time discovering the long list of things to do in Bend.
1. Explore Newberry National Volcanic Monument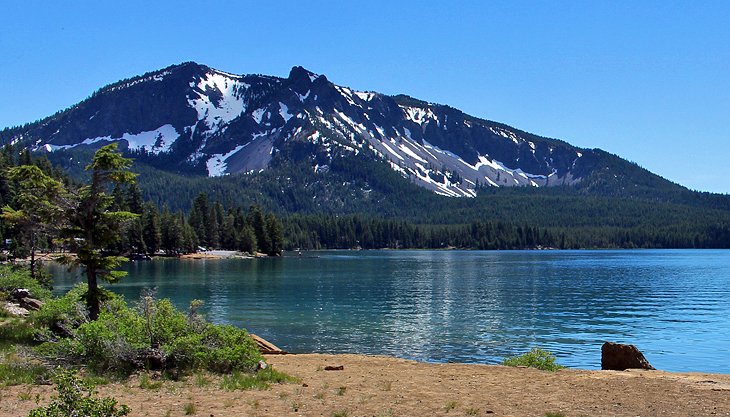 One of the most interesting places to visit in the Bend area is Newberry National Volcanic Monument, where you can explore numerous attractions of the Newberry Volcano.
Stand on top of Lava Butte, a cinder cone that rises to 500 feet above the surrounding landscape, looking out over the old lava flow, or walk underground through the Lava River Cave, a one-mile-long lava tube.
In another area of the monument, you'll find beautiful lakes and mountain peaks, with wonderful hiking and camping opportunities.
The monument has two main access points. Twenty minutes south of Bend off Highway 97 is the Lava Lands Visitor Center, from where you can ascend Lava Butte or visit the Lava River Cave. The Chitwood Exhibit Hall here provides a wealth of information on the geology of the area and details on things to see and do in the monument, as well as current conditions. This is the most convenient way to see some of the sites in Newberry National Volcanic Monument.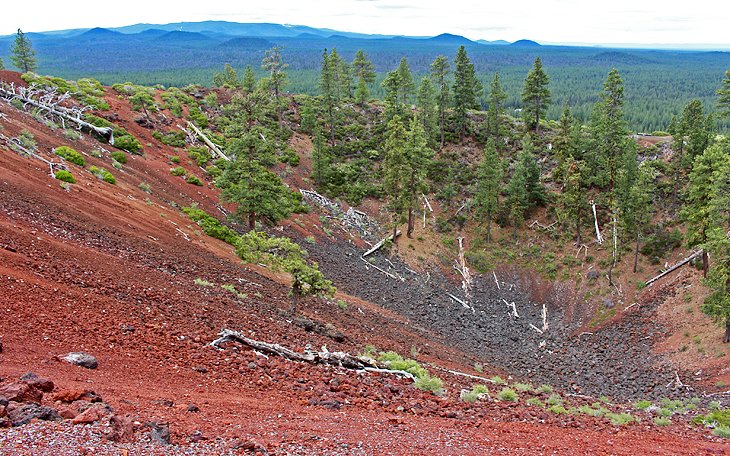 Approximately 15 minutes beyond the Lava Lands Visitor Center, on Highway 97, is the Paulina Lake Road, which leads to an incredible alpine area that encompasses Paulina Lake and East Lake. It's about 12 miles from the highway to the Paulina Lake Visitor Center, but this is a mountain road, and travel time is slow. This road is closed in winter, but if you are here in the summer and you have time, head up here and spend a day.
The lakes are at an elevation of just over 6,300 feet, but the highest point is Paulina Peak at 7,984 feet. In this area of the Newberry Caldera, you'll find some good hikes, outstanding campgrounds, and pleasant lakeside areas to relax or go for a swim or a paddle. At the very least, take the time to walk out onto the glistening black field of lava on the Big Obsidian Flow Trail.
You barely have to leave the parking lot to get a glimpse of this site, but if you have time, walk the full trail. Other sites to check out include Paulina Falls and the other hot springs at East Lake.
Official site: https://www.fs.usda.gov/recarea/deschutes/recreation/recarea/?recid=38394
2. See Tumalo Falls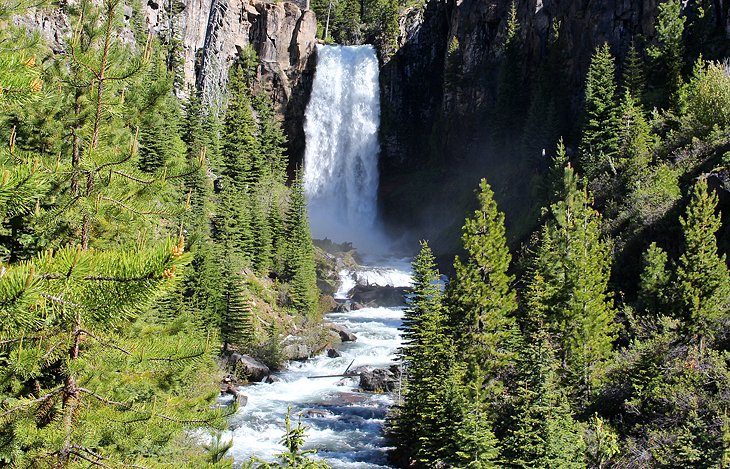 About 10 miles west of Bend, Tumalo Falls is one of the most popular sights in the area. The 97-foot waterfall plunges off a sheer wall to the roaring river below.
You can view the falls from an observation area near the parking lot, which looks up the river to the wall of water pouring over the cliff. This is the best view of the falls, but if you want a closer view and a different perspective, you can also hike up a .2-mile trail that leaves from near the restrooms at the Tumalo Falls Picnic Area. At the edge of the falls is a fenced area, where you can look down on the falls.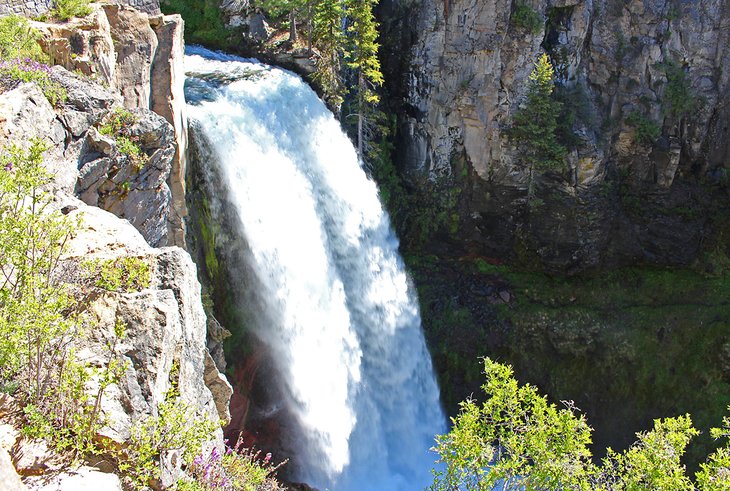 A hiking trail continues on from here. If you are so inclined you can hike about two miles up Tumalo Creek to a view over a double falls and beyond to upper falls, and then return the same way.
For an extended hike, you can continue on a loop trail, which intersects with other trails, creating an approximately seven-mile hike. Be sure you have a map or know where you are going before embarking on your hike.
3. Catch an Animal Show at the High Desert Museum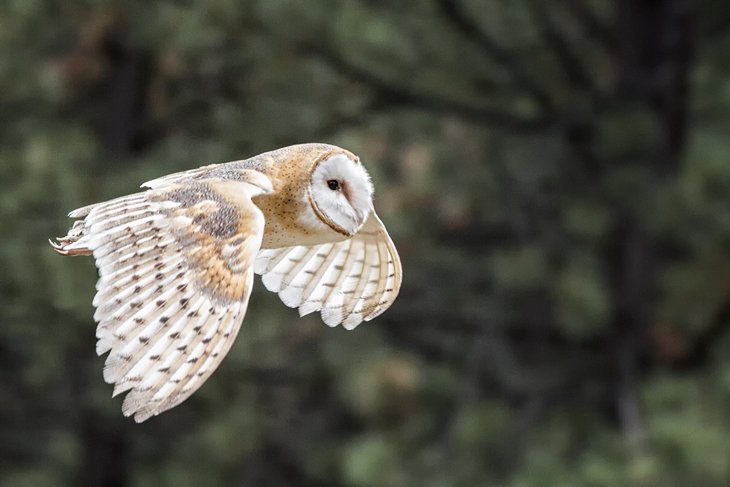 Although this is touted as a popular family activity, everyone will enjoy a trip to the High Desert Museum. The museum provides an introduction to the history, flora, and fauna of Central Oregon. Spread over 135 acres, the complex has extensive permanent and temporary indoor exhibits in the large main building.
Outdoors, a nature trail connects a variety of exhibits, including an otter tank, an aviary, and historical displays. Live animal encounters are held several times throughout the day and feature everything from a porcupine showcasing its climbing abilities to a badger showing off its digging prowess.
It's best to check the daily schedule and plan your visit around the activities. The museum is located just a short drive south of Bend off Highway 97 and is well signposted.
Address: 59800 US 97, Bend, Oregon
Official site: www.highdesertmuseum.org
4. Hit the Hiking Trails around Bend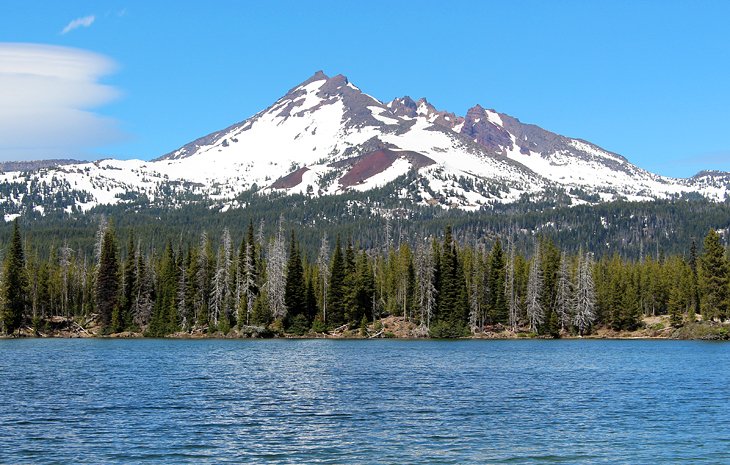 Hiking around Bend is spectacular. Trails range from an easy walk in the park to incredible alpine hikes to mountain peaks. Right in the town of Bend is Pilot Butte, the city's landmark cinder cone, with a trail to the top, popular with hikers and trail runners looking to get a little exercise.
For spectacular scenery that doesn't require a trip up into the mountains, Smith Rock State Park offers everything from an easy but astoundingly scenic riverside walk to a dramatic hike up the aptly named Misery Ridge, and more.
In summer, when the snow has receded, head to the mountains of the Three Sisters Wilderness or the unique scenery of Newberry National Volcanic Monument, around Paulina Lake to find more great hiking trails.
5. Go for a Spin on Your Mountain Bike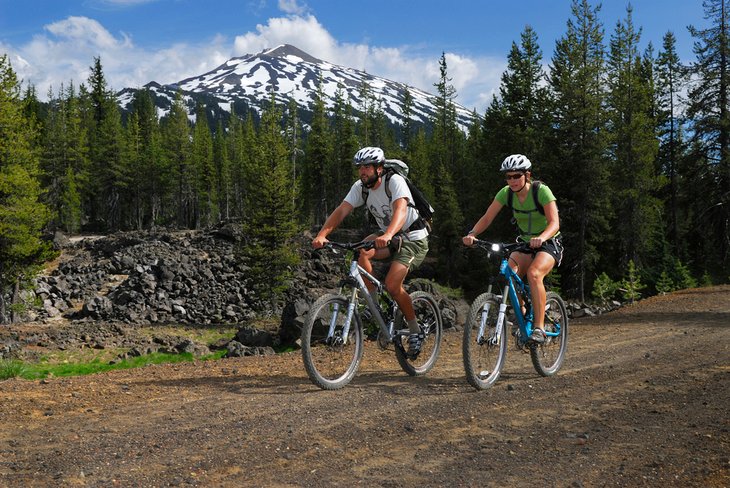 In the biking world, Bend is well-known as a mountain biking destination. Just outside of town, you'll easily find more than 300 miles of singletrack trails. Fourteen major biking regions, all with their own unique characteristics, offer opportunities for all levels of ability. Depending on the time of year, only some of these areas may be accessible.
A majority of the mountain biking trails are located to the southwest of the city off one of the many smaller roads linked to either Skyliner Road or the Cascade National Scenic Byway. Fast and flowy trails wind through the tall pine forests, crossing streams and offering the occasional wildlife sighting.
The area around Mt. Bachelor offers more outstanding trails, and the ski hill even offers lift service in summer for bikers who prefer only a descent. Stop in at one of Bend's many bike stores for additional local advice and information on current conditions. Don't be surprised if you walk out with a new set of wheels.
6. Stroll around Downtown Bend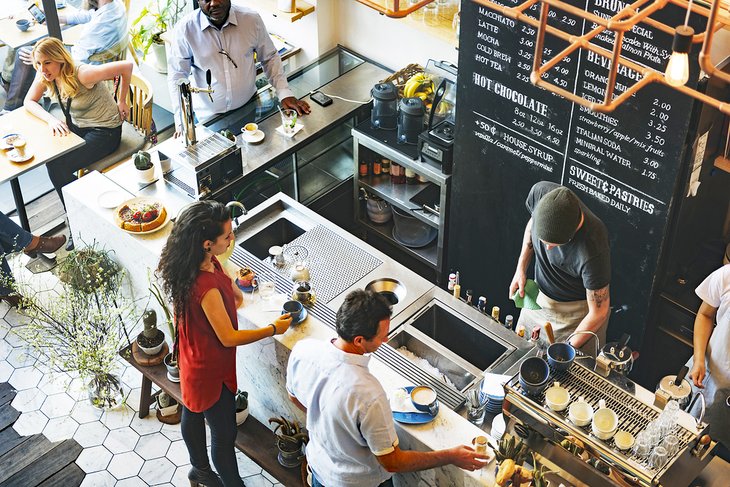 Although Bend is known as an outdoor paradise, traveling to all those great spots may have you longing for a quiet afternoon, where you wander at will with no particular place to go.
To quell this longing, park the car in one of the angled parking spots right downtown and head off in any direction along NW Oregon Ave, NW Gasoline Alley, NW Minnesota Ave, Wall Street, or Bond Street.
The whole area is chock-a-block full of restaurants and coffee shops (many with patios), eclectic shops, galleries, spas, and pretty much any other kind of retail establishment you can imagine.
7. Pilot Butte State Scenic Viewpoint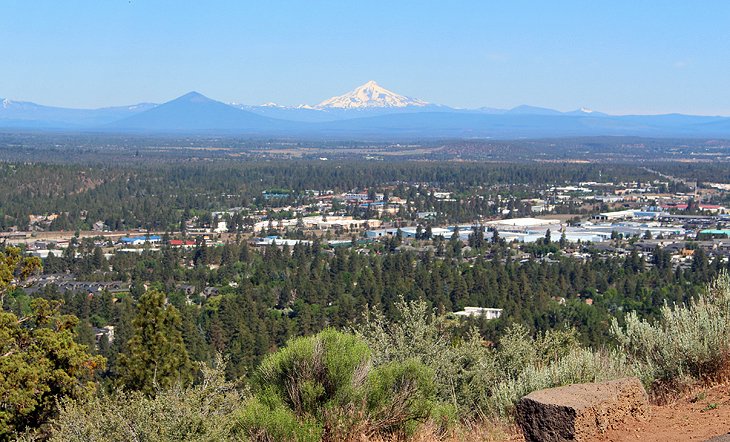 Standing like a giant ant hill in the city of Bend, Pilot Butte is both a tourist attraction and a local's recreation area, where people go for morning walks and workouts. You can drive to the top if you are just interested in the view, or hike up if you prefer to get some exercise.
A road spirals up the hill to a small parking area at the top, and nature trails traverse down the hillside. From the summit are 360-degree views and a number of information plaques.
8. Smith Rock State Park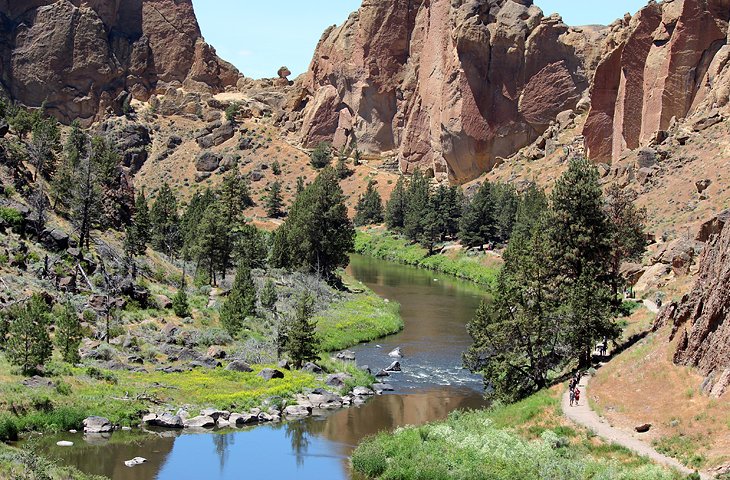 Twenty-seven miles north of Bend on Highway 97, Smith Rock State Park offers a unique and dramatic landscape, quite different from the surrounding area. The sheer, orange rhyolite cliff walls and freestanding pinnacles are particularly popular with rock climbers, but many people come out here to hike or walk.
An easy walking trail runs along the Crooked River, which flows quietly through the park. This is a pleasant area, where you may see deer and birds.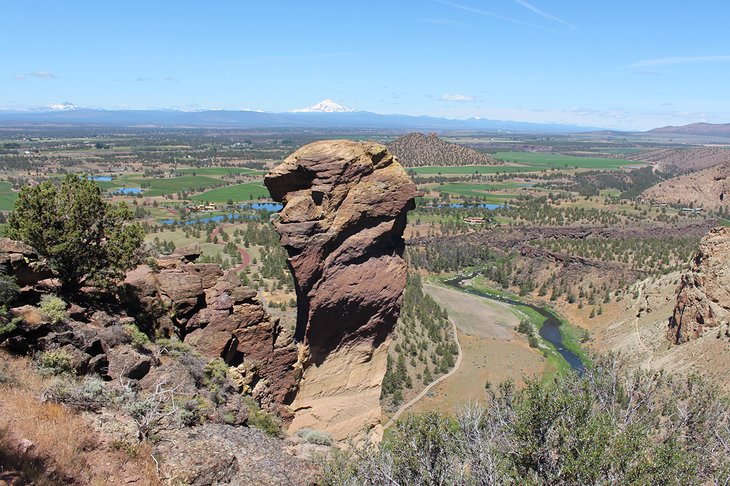 For the more adventurous, a hike up the infamous Misery Ridge is a rewarding experience, with outstanding views in all directions, from fields to snowcapped volcanoes in the distance. The hike up the front is a grunt but worth the effort. On the way down, you can see a rock pinnacle known as monkey face. Watch for climbers on the back side of this structure.
This park is very popular, and parking can be difficult, particularly on weekends. Don't be tempted to park illegally; you'll most certainly be ticketed.
Official site: https://oregonstateparks.org/index.cfm?do=parkPage.dsp_parkPage&parkId=36
9. Surf the Deschutes River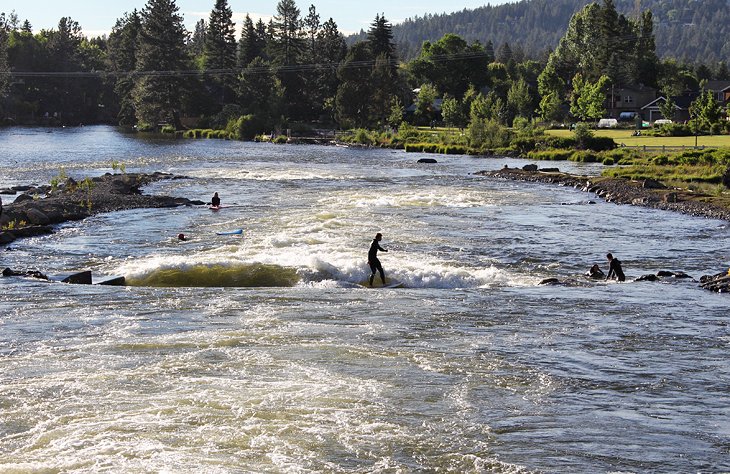 The Deschutes River running through Bend is not just a meandering scenic area. This is a recreation area, and in summer, people take full advantage of every opportunity the river has to offer. Swimming, tubing, stand up paddleboarding, and even surfing are popular activities.
On a summer's day, as you walk along the paved riverside walking and biking trail, you can watch people floating down the river. Difficult areas of the river are even sign marked to indicate the level of difficulty, so tubers can choose to brave rapids, opt for tamer waters, or get out and walk around obstacles.
A man-made, non-stop surfing wave is one of the most interesting features along the river. The best viewpoint for checking out the surfing scene is on the SW Colorado Avenue bridge, just upstream from Bend's Whitewater Park.
Official site: https://www.bendparksandrec.org/facility/bend-whitewater-park/
10. Old Mill District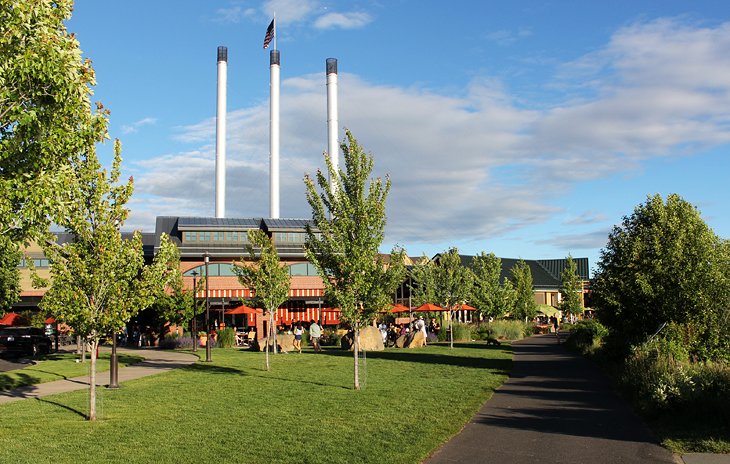 Set along the Deschutes River, about a mile from downtown, the Old Mill District is built around the remnants of the Brooks-Scanlon lumber mill. The landmark three silver smokestacks make it easy to spot.
This rejuvenated area features mainly shops and restaurants. The retail here is a real mix, with chains and local establishments. The dining selection in this area is not extensive, but in summer you can dine on an outdoor patio and enjoy views over the river.
In the summer, outdoor concerts take place at the nearby Les Schwab Amphitheater featuring bands across the musical spectrum.
Official site: https://www.oldmilldistrict.com/
11. Drake Park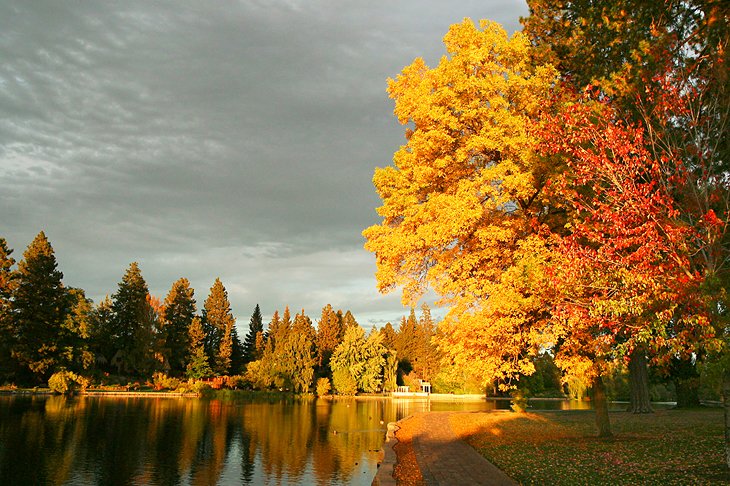 Located in the historic area of Bend, Drake Park is a delightful green space with walking trails, benches, an outdoor stage, and picnic tables. Set along the Deschutes River, the 13-acre park provides a half-mile stretch of public river access.
The river here widens, creating a placid stretch of water named Mirror Pond. The neighborhood just back from the park has some beautifully restored old homes and large trees, making it a pleasant area for strolling. Drake Park is noted for its nesting Great Horned Owls and in May, certain areas of the park are closed off.
Official site: https://www.bendparksandrec.org/park/drake-park-and-mirror-pond/
12. Cascade Byway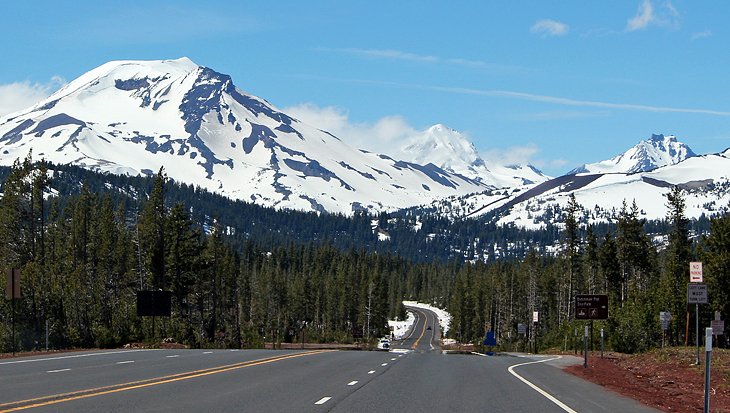 This scenic drive through the mountains is a must-do on a clear summer's day. The pine-covered hills, snow-capped peaks, and alpine meadows are a delightful sight. Curving and climbing from Bend, the road takes you up to Mt. Bachelor and past a quartet of beautiful alpine lakes, including Sparks Lake, Devil Lake, Elk Lake, and Lava Lakes.
Some of the best hikes in the Bend area are found just off this road, including the Todd Lake trail. You'll find no shortage of things to do up here, from biking to fishing, kayaking, and even sailing. Beyond Mt. Bachelor, the road is closed from December to May.
To reach this drive from Bend, take SW Century Drive, which eventually turns into the Cascade Lakes Scenic Byway. The road continues on for 66 miles and ends at the junction of Highway 58.
13. Skiing at Mt. Bachelor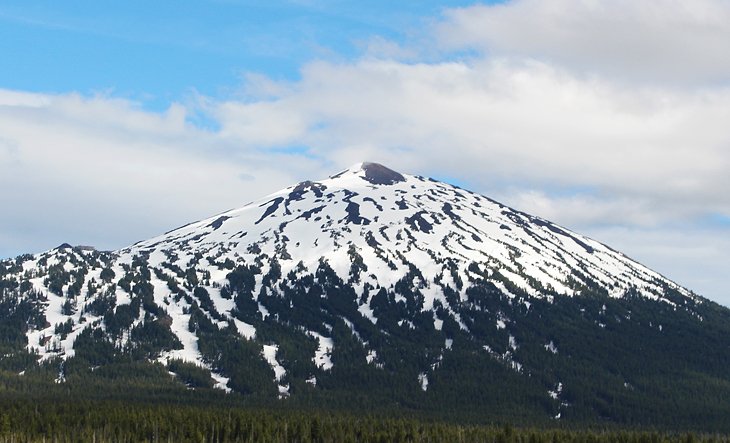 Mount Bachelor ski resort boasts more than 4,300 acres of skiable terrain, all of which is accessible by lift. This ski resort is located atop an extinct 9,065-foot volcano. From the top, you can ski or board in any direction and enjoy amazing 360-degree views of the surrounding Cascade mountains and Oregon's high desert.
The mountain offers more than 100 runs off 12 chairs and is open to skiing and snowboarding. People also come here to go snow tubing, Nordic skiing, dogsledding, and snowshoeing. In the summer, Mt. Bachelor has 13 miles of lift-serviced mountain biking and hiking trails.
Mount Bachelor lies within the Deschutes National Forest and as a result, lodging is not available at the ski hill. However, Bend is just 22 miles away, and accommodation options in town are plentiful, with places to stay to match every budget.
Read More: Best Ski Resorts in Oregon
14. Deschutes Historical Museum
For a good overview of the history of this fascinating area, swing by the Deschutes Historical Museum. Perfect for a rainy day with the family, engaging displays show what life was like for he early inhabitants of the high country, Native Americans, and early loggers.
The museum is home to a fine collection of local artifacts, photos, and other items of note. Two of the most interesting displays are Ms. Reid's Classroom, a perfectly recreated classroom from 1914, and a 1907 Holsman Car. In addition to the permanent galleries, the museum frequently hosts traveling exhibits in its flex space.
Map of Things to Do in Bend, OR
Bend, OR - Climate Chart
Average minimum and maximum temperatures for Bend, OR in °C
J
F
M
A
M
J
J
A
S
O
N
D

4

-5

7

-4

11

-3

14

-1

18

2

23

5

27

8

27

8

22

4

17

0

8

-2

4

-5

PlanetWare.com
Average monthly precipitation totals for Bend, OR in mm.

45

29

23

18

23

19

16

15

12

16

37

45

Average monthly snowfall totals for Bend, OR in cm.

25

10

11

5

1

0

0

0

0

1

14

22
Average minimum and maximum temperatures for Bend, OR in °F
J
F
M
A
M
J
J
A
S
O
N
D

40

23

44

25

51

27

57

30

65

36

73

41

81

46

81

46

72

39

62

32

46

28

40

23

PlanetWare.com
Average monthly precipitation totals for Bend, OR in inches.

1.8

1.1

0.9

0.7

0.9

0.8

0.6

0.6

0.5

0.6

1.5

1.8

Average monthly snowfall totals for Bend, OR in inches.

9.8

3.8

4.3

2.0

0.3

0

0

0

0

0.2

5.6

8.7