From Milan to Rome: 4 Best Ways to Get There
More than 572 kilometers separate two of Italy's most stunning places to visit: Milan and Rome. By car, that would take about six hours and 20 minutes, more if you're traveling in summer traffic. Taking the train can cut this journey in half.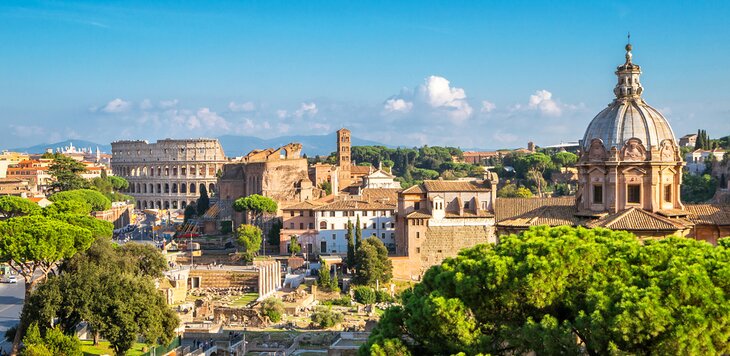 A bit far for a day trip from Milan, Rome's enticing attractions, beautiful piazzas, and delectable restaurants are worthy of at least a few days' visit. Luckily this buzzy city boasts plenty of hotels to make your stay more comfortable. Plus, they're easy to reach.
Take a bus from Milan to Rome. It's cheap and boasts air-conditioning and free Wi-Fi, but it can take seven hours or more. Flying is cheap and quick—we're talking an hour and 10 minutes.
No matter which method of transportation you choose, use our list of the best ways to get from Milan to Rome to help plan your trip.
1. From Milan to Rome by Train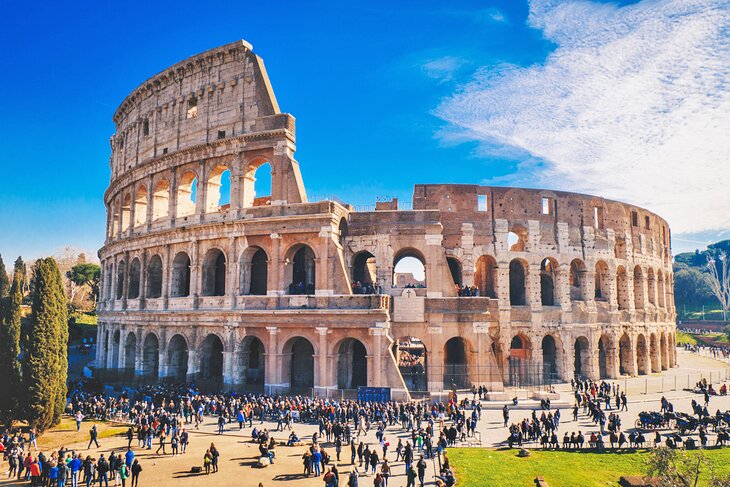 If you're hoping to sit back, relax, and enjoy the scenery zipping by the window, the train is the best way to travel from Milan to Rome. High-speed options can get you to Rome Termini station in as little as three hours. That's half the time you'd spend driving.
Trenitalia's Frecciarossa trains run from Milan's Centrale and Porta Garibaldi stations to Rome's Termini station in roughly three hours and 40 minutes. With a top speed of 360 kilometers an hour, they're a quick and efficient way to get to Rome.
Shave off even more time from your journey by taking a Frecciarossa 1000, which maxes out at 400 kilometers an hour. It can travel between Milan Centrale and Rome Termini in two hours and 59 minutes.
Tickets cost an average of $75, depending on the level of service, time, and date you choose. These trains leave Milan many times a day, beginning at 5:10 am and as late as 8:44 pm. Standard fares can be as low as $46, while Executive class can run as high as $268 for a one-way ticket.
Trenitalia's InterCity train is a slightly cheaper but much slower option to get from Milan to Rome. Tickets can cost as low as $37 for a one-way fare but will take almost seven and a half hours to get from Milan Centrale to Rome Tiburtina station.
Italo Treno boasts multiple trains daily. They leave Milan Centrale and arrive in Rome Termini between three and three hours and 40 minutes later, depending on which train and route you choose. Tickets cost about $48, depending on the class, time, and date booked.
They run between two and three times an hour between 5:40 am and 8:40 pm. These trains also run between Milan Centrale and Rome Tiburtina stations just as frequently and in roughly the same amount of time. The cost is also comparable.
Italo Treno trains also run between Milan's Rho Fiera station and both Rome Termini and Rome Tiburtina five times a day for about $35. They take about four hours to cover these routes.
Another more convoluted and time-consuming route involves combining the Regional train from Milan Centrale to Genoa Piazza Principe and the InterCity train from there to Rome Termini. It will take at least eight hours, likely more, and cost about $65. Our advice: stick to the Frecciarossas!
Insider's tip: Planning to use the train more than twice? A more budget-friendly way to travel is by purchasing a Eurail Italy pass. Three days of travel within one month costs $145 per person, or you'll pay $203 to travel for five days within one month.
2. From Milan to Rome by Bus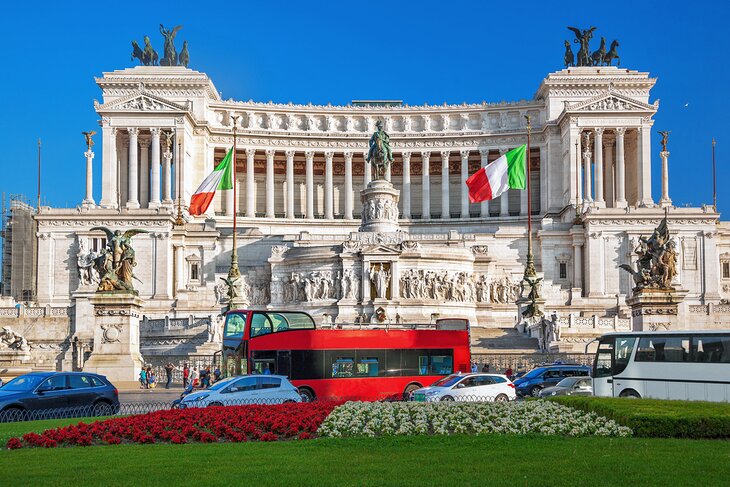 The cheapest way to get from Rome to Milan is by bus. A one-way fare could be as low as $10 if you time it right. As with most budget-friendly things, there's a catch. The bus will take a while—between 7.5 and 10.5 hours or more—to reach your destination.
Flixbus is very affordable, with rates as low as $10 for a one-way ticket. Buses leave multiple times a day from Milan Lampugnano bus station and San Donato M3. They arrive at Rome Tiburtina or Rome Anagnina bus stations. Buses include air-conditioning, power outlets, and free Wi-Fi onboard.
Itabus is another affordable company offering trips from Milan Lampugnano and San Donato to Rome Tiburtina. Tickets cost as low as $11, and the trip takes about 8.5 hours. There are five buses on weekdays that run between 9:40 am and 11:50 pm and 10 on weekends from 8:30 am to 11:50 pm.
3. From Milan to Rome by Plane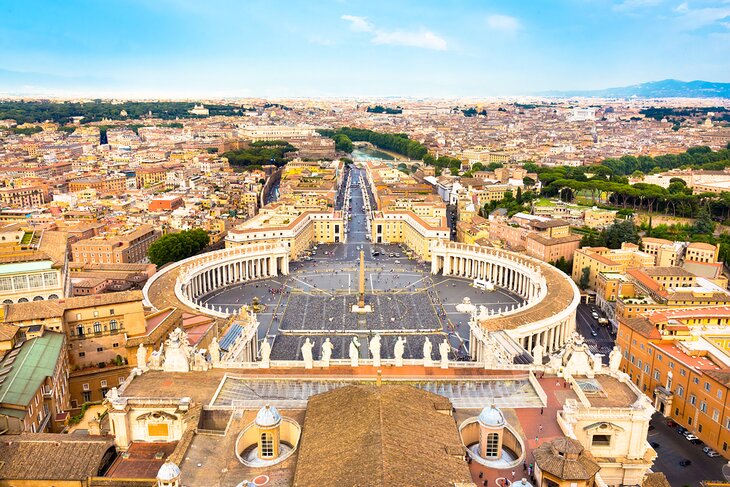 In a hurry? Board a plane at Milan's Linate airport, and you'll arrive at Rome's Fiumicino airport in just over an hour. The fastest way to get from Milan to Rome, flying is also quite affordable, if you stick to a basic, economy fare.
ITA Airways operates hourly flights daily from 7 am to 10 pm. Depending on the date and time you choose, the fare could be as low as $54.
To get to the airport, take the Malpensa Express train from Milan Centrale. It takes 51 minutes to travel direct and will cost about $14. Trains leave every half hour.
The Malpensa Airport Bus Express is another convenient option. Buses leave from Milan Centrale to the airport every half hour beginning at 4:15 am to 12:20 am. They take about an hour, depending on traffic. Tickets cost about $11.
Once you arrive in Rome, grab a taxi to your destination or board The Leonardo Express. This quick train runs nearly every half hour from the airport to Rome Termini train station. It takes about 32 minutes, and one-way tickets cost about $20.
The Terravision Shuttle Bus also transports tourists from the Fiumicino airport to Rome Termini beginning at 12:30 am. They take about 45 minutes and cost about $6.50 for a one-way fare.
4. From Milan to Rome by Car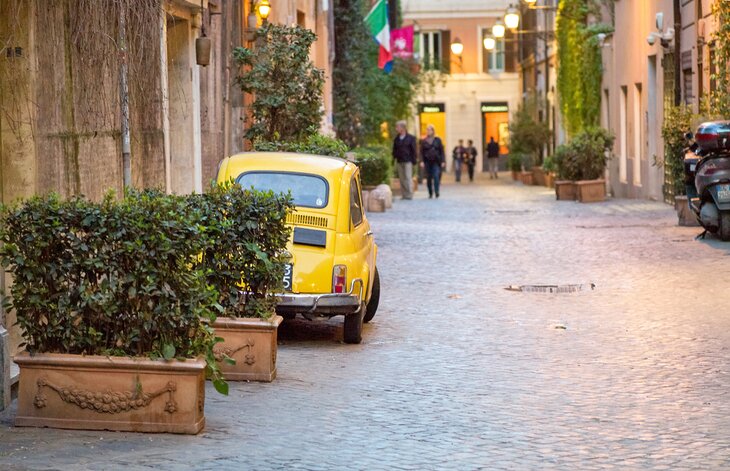 Driving is the most scenic way to get from Milan to Rome. It's also one of the slowest methods of transportation. Set more than 572 kilometers apart, this journey can be completed in six hours and 15 minutes, as long as you don't run into summer weekend traffic.
This direct route follows the A1 Autostrada, also known as the E35, passing numerous captivating towns and villages along the way. This is the main reason so many people choose to drive from Milan to Rome.
They can stop at any place they want whenever they want, allowing them to take in more tourist sights than they would on other faster routes.
Two must-see cities lie along this route, and you'd be amiss if you skipped them while driving between Milan and Rome. Bologna sits 215 kilometers southeast of Milan and will take about two hours and 45 minutes to reach by car.
You'll need at least a couple of hours to explore Bologna's top tourist attractions. Visit Piazza Maggiore, tour San Petronio, and climb the stairs of the Leaning Towers. There are plenty of things to do on this fun road trip stop. The city lies close enough to Florence that it's a popular day trip destination.
Speaking of Florence, that's where you'll want to head next. This Tuscan gem lies about halfway between Milan and Rome. Be warned — it's spectacular. Filled with captivating churches, pretty palaces, and iconic tourist attractions, Florence will keep you busy for days. We recommend spending a night or two in one of the city's many hotels.
Note: It's easy to procure a rental car in Milan. The most popular companies include Europcar, Sixt, and Hertz, which boast train station and airport locations in addition to other city locales.
Insider's tip: Be sure to have cash or a debit/credit card on hand, as the route involves tolls.