From Milan to Venice: 4 Best Ways to Get There
We may earn a commission from affiliate links ()
About 250 kilometers separate Milan and Venice – very doable as a day trip if you set off early and are prepared for a long day full of adventures. Fortunately, there are plenty of transportation options connecting the two cities: trains, buses, and special day tours.
This UNESCO World Heritage Site city is best known for the maze of canals that cut through town. Venice is made up of 118 islands linked to each other by over 400 bridges. A medieval city with grand architecture, a great café culture, and hidden paths and passageways everywhere, Venice gets more magical the more you explore it.
Whether you're visiting for a day or a week, here's our list of the best ways to get from Milan to Venice.
Note: Some businesses may be temporarily closed due to recent global health and safety issues.
1. From Milan to Venice by Train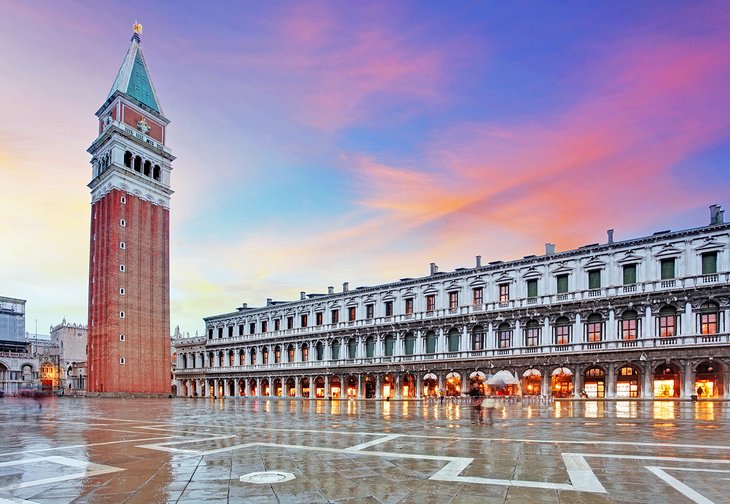 Trains are the easiest way to travel between Milan and Venice. There are several trains every hour leaving from Milano Centrale train station, with the earliest one departing at 5am and the latest one at 8:45pm.
Trenitalia and Italo high-speed trains offer direct connections between the two cities, with a travel time of just two hours and 20 minutes. Trenitalia trains offer four different class levels in their trains: Standard, Premium, Business, and Executive. The higher the class you choose, the wider and more comfortable the seats are and the more perks you'll receive, including free snacks and drinks.
Even if you can't afford the more expensive options, the price difference between Standard and Premium is very small, so it's worth paying a little more for the added comfort.
Italo trains offer only three class levels and don't depart as frequently, but are otherwise very similar. Keep in mind that tickets for high-speed trains can cost up to four times as much if you buy them on the day you're traveling, so book well in advance.
Your other option is regional trains, which take longer – anywhere from 3.5 to 5 hours – and require a change in Verona. The one advantage of regional trains is that tickets always cost the same, no matter if you're buying in advance or at the last minute – which is not the case with high-speed trains.
If you're traveling at the last minute without a reservation, regional trains are a much better deal. Regional trains also accept Interrail/Eurail passes, so if you already bought one, your trip to Venice won't cost you anything extra – high-speed trains, on the other hand, do not accept the passes.
Once in Venice, get off at the Venezia Santa Lucia railway station, which is located at the northern edge of the city. From here, you can get to the heart of the city by public water bus or simply on foot – most major attractions and hotels are located within a 10- to 20-minute walk from the station.
2. From Milan to Venice by Tour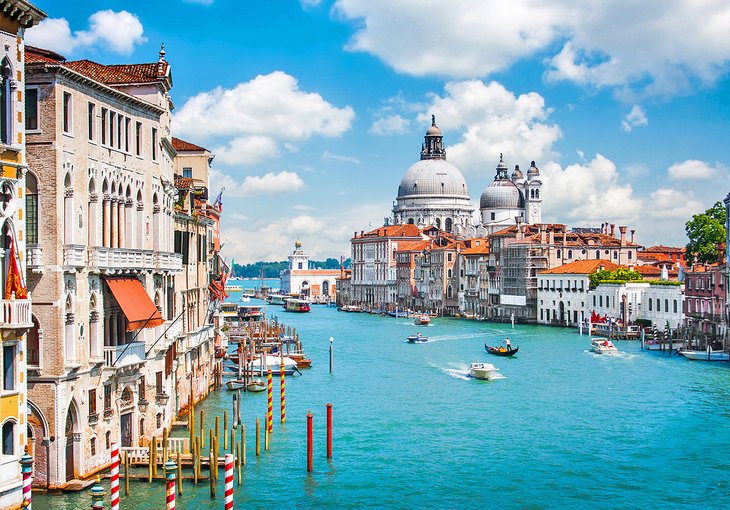 For the ultimate Venice Day Trip from Milan, it's hard to beat this 14-hour tour. Start your day at 7am, when you board an air-conditioned vehicle with a professional English-speaking tour guide and set off on your way. From here, you'll head to Venice in comfort as your guide shares interesting information along the way.
Once in Venice, you'll set off on a guided two-hour walking tour to explore the city's main sights. See the many canals that crisscross throughout Venice; walk down the Riva degli Schiavoni promenade; and take a minute to marvel at the many historical bridges and palaces, including the enclosed 17th-century Bridge of Sighs, built of white limestone.
After finding the right spot for a picture on St. Mark's Square – among the pigeons or in front of the bell tower of St. Mark's Basilica – you'll continue your walk to find the Rialto Bridge and the mansions that line up the Grand Canal. Your guide will also take you down lesser-known streets to show you how the locals live and what's beyond the grand architecture Venice is known for.
You'll have a quick break for lunch before meeting with your guide again to head to a glassmaking workshop to see artisans at work. Spend some time browsing the gift shop – and maybe picking up something to take home with you – before you head back to the beauty of the canals.
You'll have free time for an optional gondola ride or to wander around for 30 minutes until it's time to return to your coach for the ride back to Milan.
3. From Milan to Venice by Bus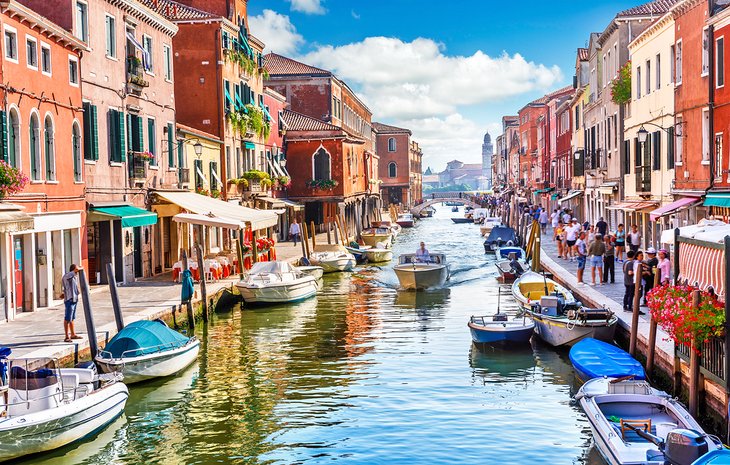 Long-distance bus companies Flixbus and Megabus have direct buses that depart from Lampugnano M1 bus station towards Venice a total of five times a day. The earliest bus departs at 2am and the latest at 8pm.
Both buses offer comfortable seats with lots of legroom, air-conditioning, free Wi-Fi and entertainment, and hot drinks on board. The route takes approximately 4.5 hours but it can be longer depending on traffic conditions.
Tickets are cheaper if you book at least a week in advance – last minute tickets can cost up to three times as much, making the bus the same price as the train.
At their destination, buses stop just outside the Mestre train station or at the Autobus Tronchetto Parking on the mainland. From here, you can either take a water bus or a People Mover (a driverless elevated shuttle train). The shuttle connects Tronchetto with Piazzala Roma, the square right at the entrance of the city, at the end of the bridge.
4. From Milan to Venice by Plane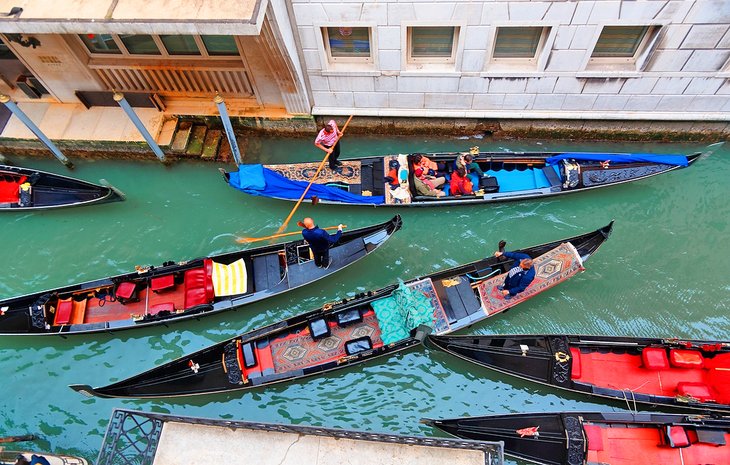 Flights used to be a great way to travel from Milan to Venice, but as of 2019, there are no longer direct flights that connect the two cities. Right now, the only way to fly between the two cities is to get a connecting flight, usually in Rome.
While in general it makes little sense to do this – and it can get expensive – you can make it work by extending your trip. Alitalia is the only local airline that offers the option of a Milan-Venice flight, but tickets aren't cheap and with the connection and waiting times, it can take over three hours to cover this route by air. And that's before you add the time it takes to reach the airports and the city from each location.
If you truly have your heart set on flying this route, buy two separate flights: Milan to Rome and then Rome to Venice a day or two later. Or at least choose a single ticket with a long layover. This will allow you time to get into Rome and explore the city.
You can also fly the Milan to Rome route and then catch the high-speed the rest of the way. It will cost about the same but save you having to deal with another flight and airport procedures.