How to Explore Olympic National Park Without a Car
The wild and wondrous world of Olympic National Park must be experienced at least once in your lifetime. Verdant rainforests give way to the glacier-crusted Olympic Mountains in this nearly one-million-acre national park, eventually spilling onto a rugged coastline punctuated by sea stacks and stunning sunsets each evening. And for the adventurous, or adventurous-at-heart, it's a place where wanderlust goes to be satisfied.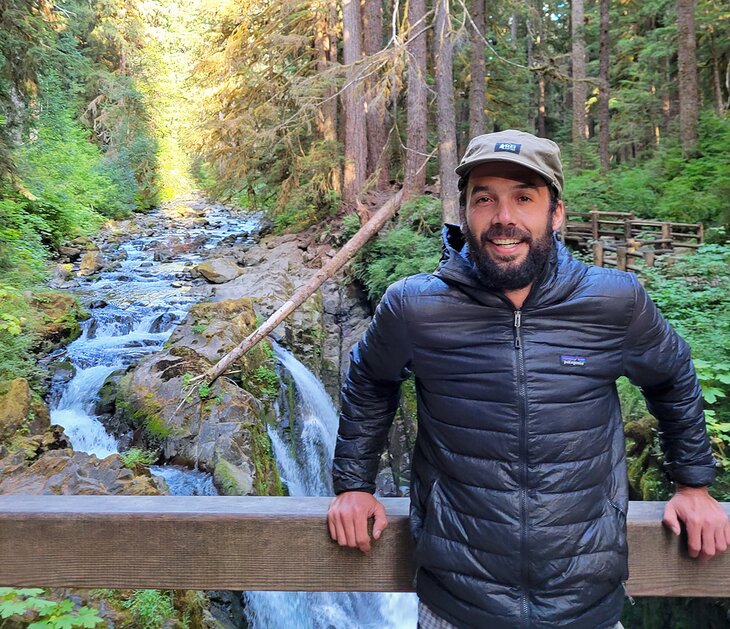 While most come to the park to experience hiking, camping, and nature, the default travel method tends to be locked away in a personal vehicle. But a car isn't necessary for making the most out of Olympic National Park. I have utilized public transportation across the Peninsula and from Seattle, and it has been surprisingly easy and always rewarding.
Whether you're trying to save money, avoid excess energy consumption, or prefer a vehicle-free lifestyle, check out these tips for exploring Olympic National Park without a car.
Getting to Olympic National Park without a car
Seattle is the primary launching point for Olympic National Park travels, especially for those coming from out of state. Seattle is on the other side of Puget Sound from the Olympic Peninsula, and Amtrak and dozens of regional buses converge downtown. The Seattle metropolitan is also home to SeaTac International - the best place to fly into for Olympic National Park vacations.
Several public transportation and private shuttle options span the gap between downtown and the park. Port Angeles is typically a common destination for these easy commutes on the Peninsula's north end bordering the Strait of Juan de Fuca.
Port Angeles is home to the massive Olympic National Park Visitor Center, and it's a common launching point for iconic spots in the park like Hurricane Ridge and Lake Crescent.
Here are some of the most prominent ways to travel from Seattle to Olympic National Park without a personal vehicle: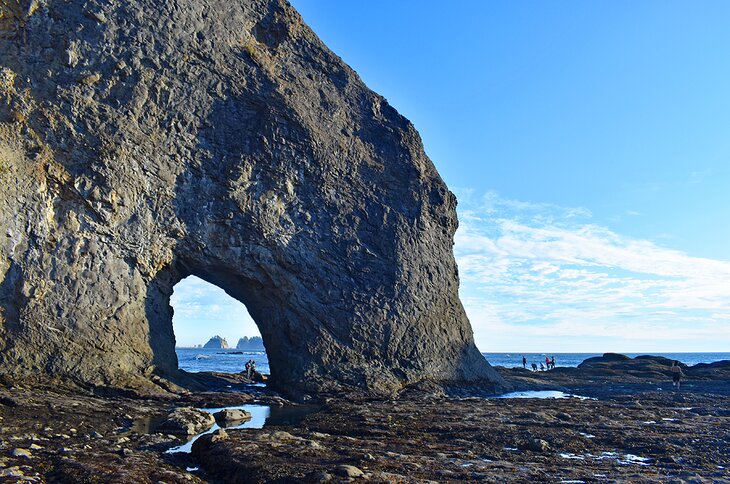 1. Book a Seat on the Dungeness Line from Greyhound
Greyhound operates the unique Dungeness Line twice daily, connecting Seattle and the northeast corner of the Olympic Peninsula with luxury coaches, including a ferry ride from Edmonds to Kingston. The bus has dedicated pick-up/drop-off locations at the downtown Greyhound station and Seattle-Tacoma International Airport. Several other stops in Seattle are available by reservation.
It's approximately a 3 to 4-hour ride from Seattle to Port Angeles - the furthest stop west along the Peninsula. Bus fare ranges between $30 - $40 for a one-way ticket. Visitors can also book direct buses to Sequim, Discovery Bay, and Port Townsend. Fare includes one carry-on bag (25 lbs.) and one under-the-bus bag (50 lbs). Reservations are recommended for a guaranteed seat on this plush ride across Puget Sound.
2. Catch a Shuttle with Rocket Transportation
The shared shuttle from Rocket Transportation connects Kitsap, Pierce, and King Counties to Clallam and East Jefferson Counties on the Olympic Peninsula. In other words, this family-owned shuttle company provides rides to and from Seattle and the Peninsula's north and northeast regions, including Port Townsend, Sequim, Port Angeles, Lake Crescent, and Forks.
It's a door-to-door service on the shared shuttle, starting at $95 per person for trips between Seattle and the Olympic Peninsula. Reservations must be made in advance. Up to six routes run daily. And because it's a shared service, flexibility may be required to accommodate all travelers. Rocket Transportation also offers private shuttles for more precise pick-ups and drop-offs.
3. Take "The Strait Shot" from Clallam Transit
Clallam Transit offers several bus lines to navigate the Peninsula, including Route 123, better known as The Strait Shot (as in the Strait of Juan de Fuca). This city bus connects Bainbridge Island and Port Angeles with a two-hour journey and five stops in between. These stops include Poulsbo, Discovery Park, and Sequim. Peak fare is $10 per rider, with kids under 18 free. The bus doesn't take reservations, and riders should budget extra time to account for any delays.
To take The Straight Shot from Seattle, you must first independently catch a ferry to Bainbridge Island. This is pretty easy from the downtown ferry terminal, where over a dozen ferries make the 35-minute cruise daily. The ferry terminal is at Pier 54 on the Seattle Waterfront, within easy walking distance of King Street Station, where several light rail and bus lines converge.
Getting around Olympic National Park without a car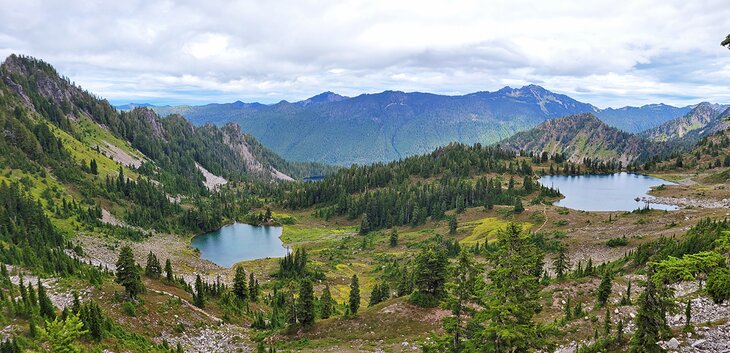 1. Public bus systems on the Olympic Peninsula
Clallam Transit and Jefferson Transit are the two most prominent public bus systems operated on the Peninsula. Clallam Transit operates several stops spanning the northern Peninsula, while Jefferson Transit covers the eastern Peninsula and provides a vital route on the west coast of the park. The two transit authorities meet in Port Angeles and Forks, where passengers transfer between bus lines.
Clallam Transit runs buses seven days a week across the northern Peninsula, with adult fares at $1 a ride. There are plenty of routes and buses, so typically, too many stops don't interrupt a single ride. The buses run as far east as Bainbridge Island (part of Route 123, The Strait Shot) and as far west as La Push and Forks.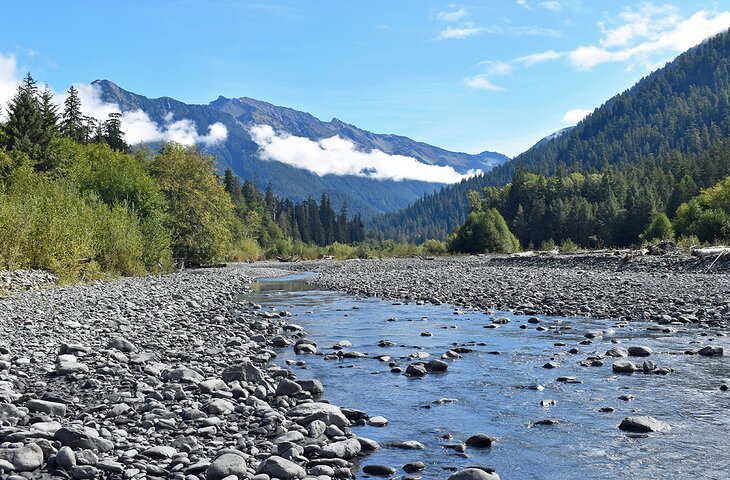 Jefferson Transit spans the eastern and western boundaries of the park. Several bus lines service the more developed eastern portion of the Peninsula, connecting destinations like Poulsbo, Fort Warden, Port Townsend, and Kingston.
Jefferson Transit also operates the vital Olympic Connection on the Peninsula's west side. Buses run daily on the Olympic Connection between Forks and Amanda's Park, near Lake Quinault, connecting destinations like Queets, Kaloch, and the Hoh Tribal Center. Amanda's Park is also a transfer point for Grays Harbor Transit for those entering the Peninsula via bus from the south.
2. Hurricane Ridge Shuttle from Port Angeles
Take note of the special Hurricane Ridge Shuttle offered by Clallam Transit. This city bus departs daily from the Gateway Transit Center in Port Angeles and delivers full loads to Hurricane Ridge with a 45-minute commute (the same time it takes to drive).
No reservations are accepted on the bus, and it can be a competitive first-come, first-serve process, especially on the weekends. This is even more true after the 2023 fire that destroyed the Hurricane Ridge Day Lodge. Parking and cars were limited and prohibited at times after the blaze, but the bus always ran uninterrupted.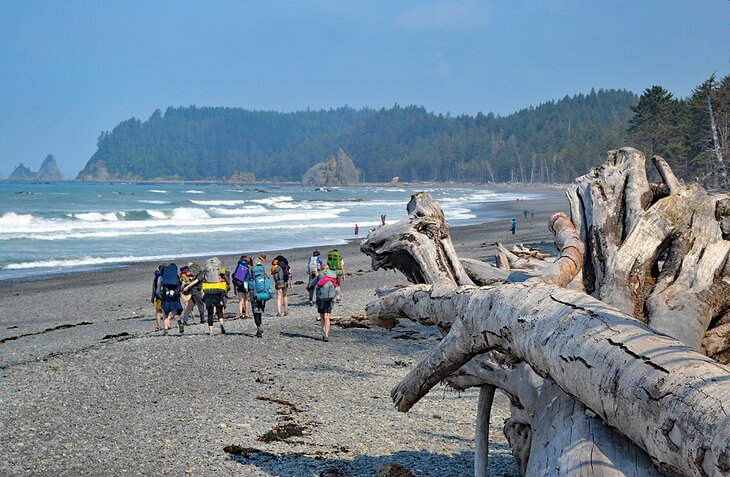 3. Olympic Hiking Co. Trailhead Shuttle
The commercial tour operator Olympic Hiking Co. operates a well-utilized trailhead shuttle service up and down Olympic's northern Wilderness Coast. It also offers a vital shuttle between Sol Duc Falls and the Hoh Rainforest Visitor Center. These services are generally used by backpackers and vehicle drivers leaving their cars behind at a trailhead.
The shuttle departing from Third Beach Trailhead to Ozzete Beach is accessible from Clallam Transit Route 14, making for a viable bus-to-shuttle-to-backpacking adventure. The custom trip destinations also include several pick-up points near bus stops, like Lake Crescent, Quinault, and Dosewallips.
Reservations are required to get in a shuttle vehicle. Olympic Hiking Co. opens summer reservations on April 15th for the season spanning May 15th through October 15th. The company also offers group tours, private tours, and guided backpacking trips.