14 Top-Rated Things to Do in Newport, KY
Author Bryan Dearsley traveled to Kentucky in the fall of 2022 to explore the state's best places to visit, including the vibrant riverside city of Newport.
Its position on the Ohio River just steps away from the much larger city of Cincinnati makes Newport an ideal place to begin exploring Kentucky. And despite being one of the state's smallest cities, with a population of only around 14,000 residents, Newport certainly punches well above its weight when it comes to fun things to do.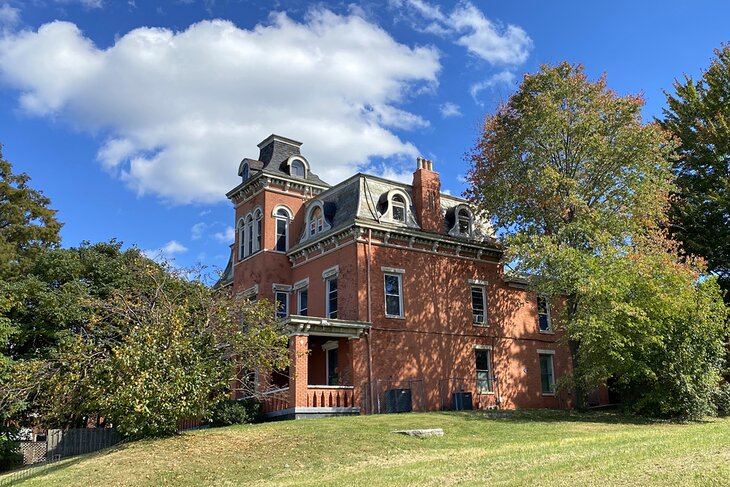 Topping most lists of the best places to visit is Newport Aquarium, a state-of-the art attraction guaranteed to keep young and old alike entertained for hours. Like many of the best attractions in Newport, it's located overlooking the Ohio River.
Add to this list great shopping in the modern Newport on the Levee retail and entertainment complex, along with many great dining and cultural experiences, and you'll find plenty of things to do in Newport to keep you and your family busy.
1. Take the Kids to Newport Aquarium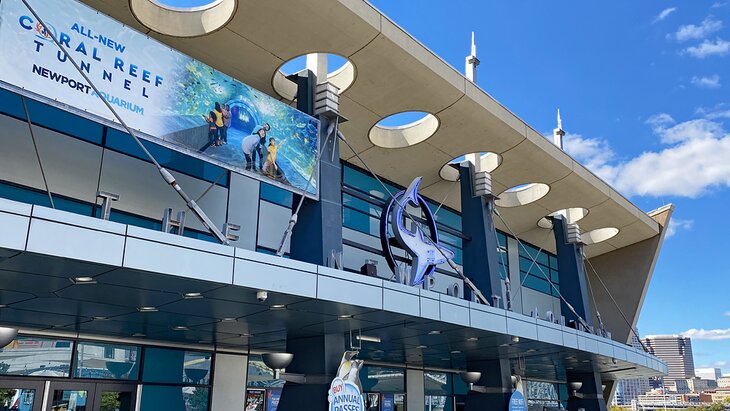 Newport Aquarium is a must-visit attraction for those traveling with kids, regardless of their age. It's located adjacent to the Newport on the Levee shopping and entertainment complex.
Here kids are exposed to a wide variety of marine life as they explore the large tanks and tunnels set about the aquarium, most offering incredible up-close views of these otherworldly creatures.
Highlights include displays of coral reefs inhabited by species like colorful clown fish, eels, and stingrays. Numerous sharks can also be viewed swimming about their huge tanks, and displays of other creatures, from alligators to penguins can also be enjoyed.
Fun hands-on touch tanks allow kids to literally get a feel of some of the gentlest creatures here, including a school of majestic rays.
Check the attraction's website for news of fun seasonal events such as the popular "Scuba Santa" and "Mermaid" sessions. A gift shop and café are allocated on-site.
Address: 1 Levee Way, Newport, Kentucky
2. Cross the Ohio River on the Purple People Bridge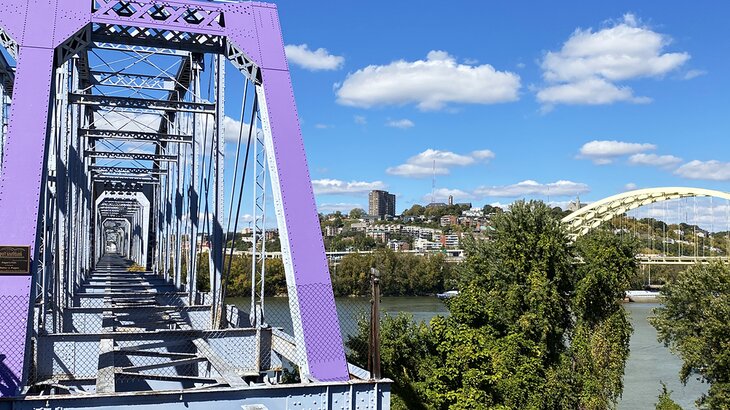 Also known as Newport Southbank Bridge, the Purple People Bridge is certainly one of the city's most recognizable landmarks.
Stretching for 2,670 feet across the Ohio River from Newport all the way to the downtown Cincinnati in neighboring Ohio, the bridge opened in 1872 and is the longest surviving steel truss railway bridge in the US.
Closed to rail traffic in the 1980s, it re-opened to great fanfare in 2001 as a pedestrian-only bridge and has been the linchpin of redevelopment on both sides of the river ever since. In addition to being open for cyclists and those crossing the river on foot, sections of the bridge can even be rented for events and functions such as weddings and birthday parties.
Address: 1 Levee Wy, Newport, Kentucky
3. See the World Peace Bell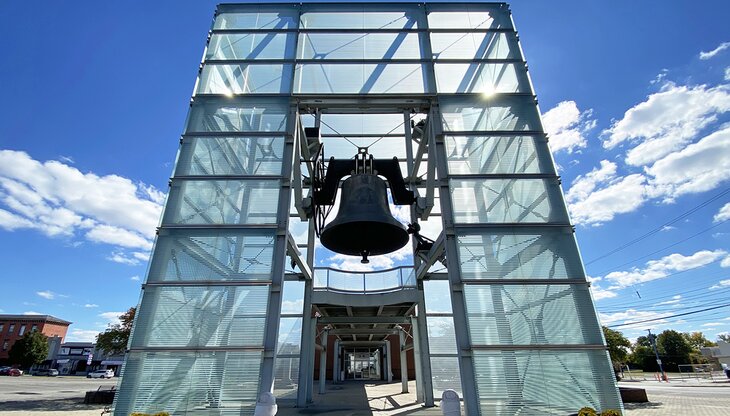 One of the world's largest "swinging bells," Newport's World Peace Bell is one of 20 such structures dotted across the globe.
Weighing in at a massive 66,000 pounds and measuring 12 feet in width, it was erected near Newport's downtown core in 2000 in recognition of the 50th anniversary of the Universal Declaration of Human Rights. Its tolling could reputedly be heard over 25 miles away!
First rung in Nantes in France, it's certainly an impressive sight and makes for a great selfie moment. Be sure to check out the engravings commemorating important world events that have taken place over the centuries.
Address: 425 York Street, Newport, Kentucky
4. Take in a Show at the Falcon Theatre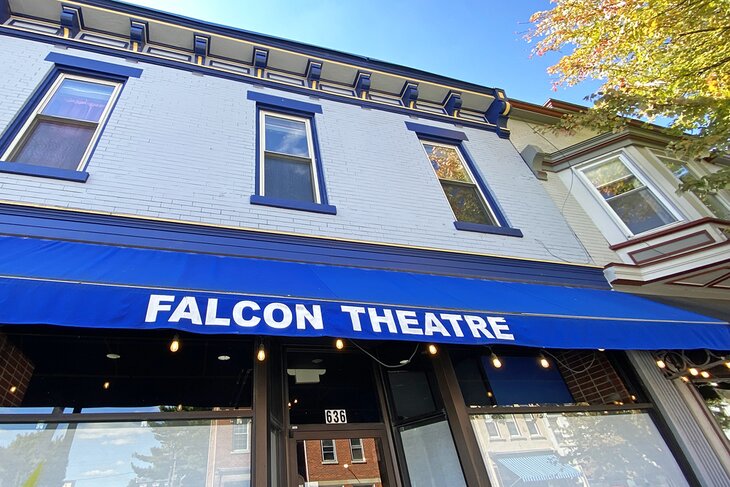 Located on Monmouth Street in the heart of downtown Newport, historic Falcon Theatre was founded in 1989 and has since become one of the Greater Cincinnati area's leading venues for theatrical performances.
A unique collaboration between amateur and professional actors, set and costume designers, as well as theater directors, Falcon Theatre puts on two shows each year and also offers workshops and community programming year-round. Check out their official website for details of these and other events.
Address: 636 Monmouth Street, Newport, Kentucky
5. Shop and Be Entertained at Newport on the Levee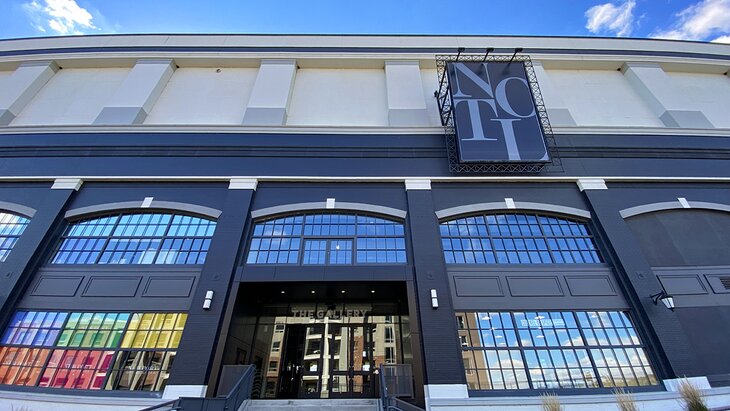 Since it opened in 2001, the riverside Newport on the Levee development has been one of the best places to visit in Northern Kentucky and the Cincinnati area for shopping and entertainment.
Attracting nearly five million visitors annually, the property's over 380,000 square feet of newly renovated retail space is not only home to fantastic shopping experiences, but also plenty of dining options along with a number of great tourist attractions.
In addition to the already mentioned Newport Aquarium, Newport on the Levee serves as an anchor for the must-cross Purple People Bridge, which spans the Ohio River and connects to Cincinnati, a fun walk of half a mile.
The complex is also home to a vast 20-screen AMC cinema, a bowling alley, and the new Bridgeview Box Park, a collection of unique eateries and retail outlets set inside repurposed cargo containers and trailers.
Ample parking is available, so ditch the car and use "The Levee" as a base to explore the area all the way up to Newport's historic downtown area.
Address: One Levee Way, Newport, Kentucky
6. Take a Cruise aboard BB Riverboats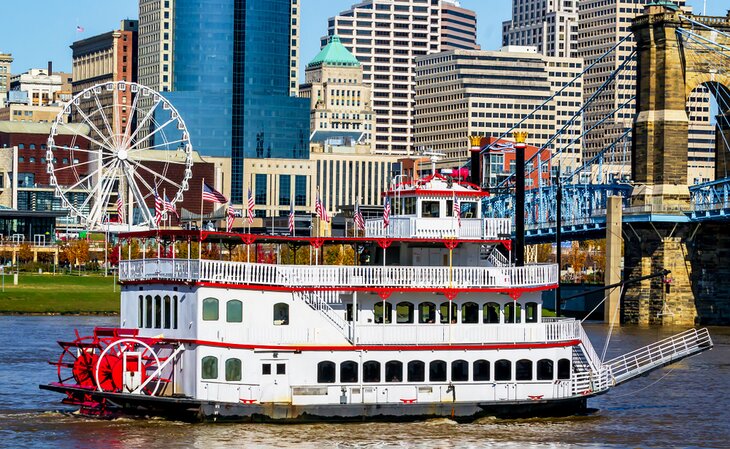 One of the best ways to get some memorable photo souvenirs of your trip to Newport is to hop aboard a fun river cruise. Operated by BB Riverboats, these fun cruises operate out of Newport Landing close to Newport on the Levee and offer a variety of year-round sightseeing and dining experiences, including lunch and dinner cruises.
Now in their fourth decade of operation, BB Riverboats also offer a variety of fun themed cruises during the holiday season, as well as some geared toward youngsters. A number of private cruise options are also available, with dedicated rooms on each of its four vessels.
Address: 101 Riverboat Row, Newport, Kentucky
7. Explore the Past at Newport History Museum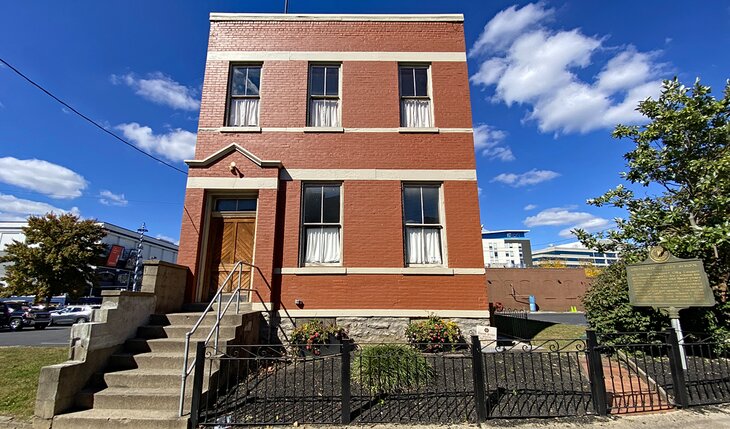 Tucked away just off Saratoga Street between the city's historic down core and its revitalized waterfront, the Newport History Museum does a great job of portraying the rich history of this part of Northern Kentucky.
Set in the former Southgate Street School, a building on East Southgate Street that was built in the late 1800s, the museum does a great job of telling the stories of locals from all walks of life. Along the way, you'll learn of everything from local gangsters and abolitionists, as well as the schoolchildren whose parents were stationed at the former nearby army barracks.
Other highlights include exhibits of numerous artifacts from the city's past, as well as displays that showcase the well-preserved original architectural features of the building.
Address: 215 E Southgate Street, Newport, Kentucky
8. Visit Scout Founder Daniel Carter Beard's Boyhood Home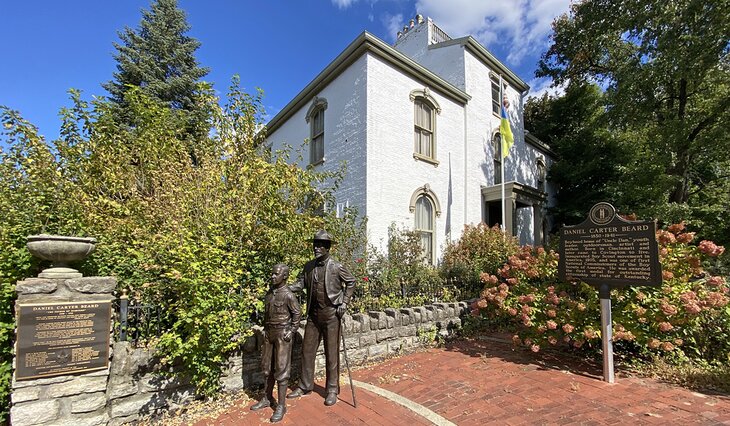 Located in a leafy neighborhood of nearby Covington just across the Licking River stands one of Newport's finest old homes: the Daniel Carter Beard's Boyhood Home. It was here that the founder of the US Boy Scout movement lived until his death in 1941.
Constructed in 1821 and one of the oldest surviving heritage homes in this part of Northern Kentucky, this handsome redbrick building is certainly photo worthy. It's now a private residence, and there's a plaque to mark the location's significance along with a statue of the man himself.
Parking is tight on this no-through street, so find a spot if you're able to in downtown Covington and enjoy a pleasant walk. A number of great cafés, restaurants, and shops are also located in Covington.
Address: 322 E 3rd Street, Covington, Kentucky
9. Stroll through Downtown Newport and East Row Historic District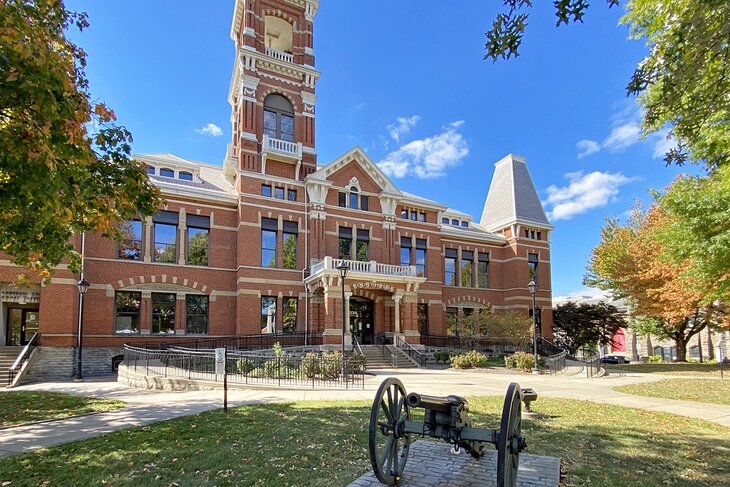 With your car parked safely at the Newport on the Levee complex, you'll have time to enjoy a stroll through the city's oldest neighborhoods.
Directly opposite "The Levee" is Monmouth Street, a wide treed avenue that heads into the old downtown core. Here, you'll pass many fine old storefronts, some dating to the early 1800s and now housing everything from classy boutique clothing stores to design and décor outlets, as well as a variety of restaurants and cafés.
From here, it's an easy walk to the picturesque East Row Historic District. The state's second largest historic district hosts over 1,000 charming old homes, some of the oldest dating from the early to mid 1800s and built in the Queen Anne style. Examples of Colonial Revival style are also seen here.
10. Photograph the Cincinnati Skyline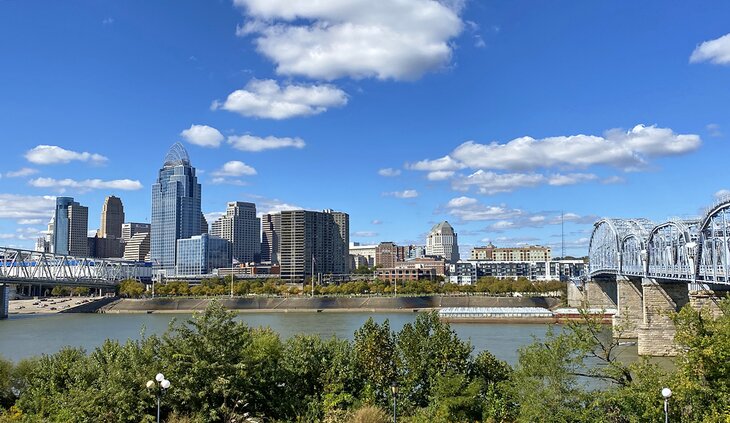 Whether you're exploring Northern Kentucky or have traveled in for the day from Ohio, the Newport bank of the Ohio River offers some stunning views of the Cincinnati skyline. Many of the best can be enjoyed from the Newport on the Levee shopping and entertainment complex, which features a broad promenade area that looks down onto the river below.
You can also grab some great photos from Riverboat Row, the terminus of BB Riverboats, or a little further down river at revitalized General James Taylor Park. If you can, stick around for nightfall when the Cincinnati skyline is lit up.
If you're based on the Kentucky side of the river, you can cross the Ohio River at a variety of points to explore downtown Cincinnati. These include the iconic Purple People Bridge and the even older John A. Roebling Suspension Bridge.
11. Explore the Worlds of Art and Theater at The Carnegie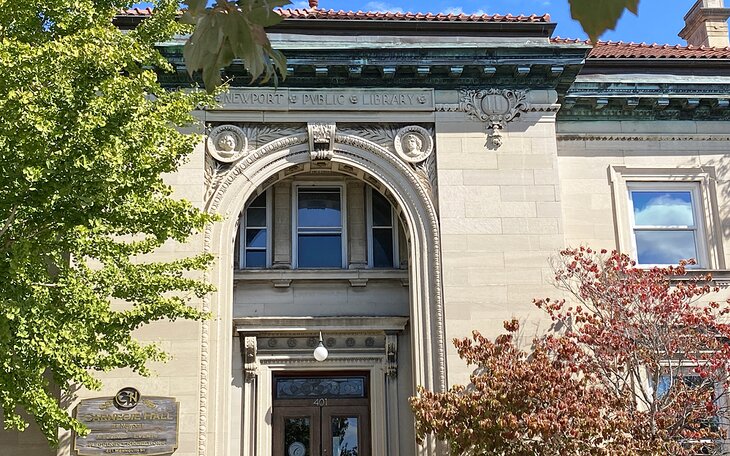 Located just a short stroll away from the Newport Aquarium, The Carnegie in Covington is a must visit for those interested in the arts. Set in a beautifully designed former library built in the Italian Renaissance style in 1898, this attractive building features many architectural flourishes seen in other Carnegie buildings across North America, from ornate sculptures to elaborate interior décor and marble columns.
The building is today used to host musical and theatrical performances and art exhibits. It boasts five galleries plus an education center used for workshops and fun kids programming.
Another former Carnegie library that's equally photogenic is Carnegie Hall at Newport. Now used as an events and wedding venue, it's located on Monmouth St. just a short stroll from historic downtown Newport.
Address: 1028 Scott Street, Covington, Kentucky
12. Take a Break at Bridgeview Box Park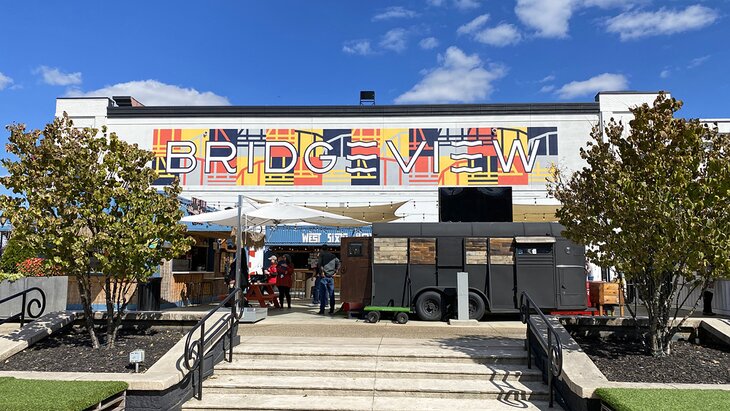 A new addition to the world-class Newport on the Levee retail and entertainment complex, Bridgeview Box Park opened to great fanfare in 2020 and offers a variety of fun things to do, all within view of the Ohio River.
Designed as an open-air shopping and dining destination, this unique attraction consists almost entirely of repurposed shipping containers that house a number of retail and food outlets.
In addition to adding a large number of outdoor seating options, the park also boasts incredible views over the river toward Cincinnati.
Address: 1 Levee Wy, Newport, Kentucky
13. General James Taylor Park and Taylor Southgate Bridge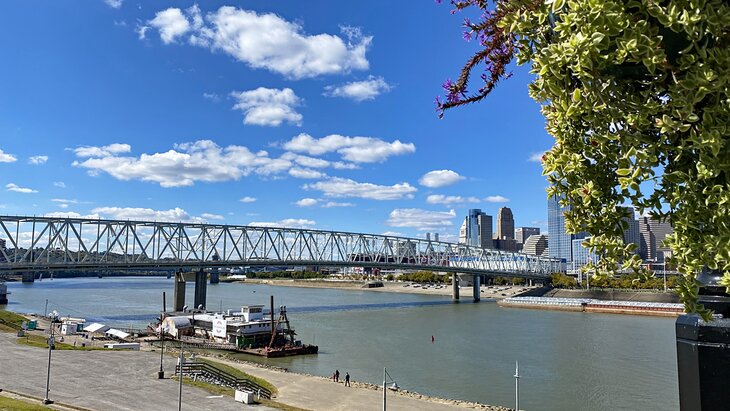 Although small and a little tricky to find, General James Taylor Park makes for a pleasant and usually quiet diversion for those visiting Newport. Located where the much smaller Licking River joins the Ohio River, this recently expanded park is just steps away from the BB Riverboats docking area and features excellent views over Taylor Southgate Bridge towards Cincinnati.
For intrepid adventurers not afraid to tackle urban river destinations, the park makes for a great launch point for canoes and kayaks.
Address: 100 Riverboat Row, Newport, Kentucky
14. Let the Music Play at Greaves Concert Hall
Located a 10-minute drive from downtown Newport, Greaves Concert Hall is a must visit for those interested in performance arts.
Located within Northern Kentucky University's Fine Arts Center, this state-of-the-arts venue seats up to 650 guests and features an eclectic program of music, dance, and theatrical shows.
Address: 1 Louie B Nunn Drive, Highland Heights, Kentucky
Newport, KY - Climate Chart
Average minimum and maximum temperatures for Newport, KY in °C
J
F
M
A
M
J
J
A
S
O
N
D

4

-6

7

-3

13

1

18

6

24

12

28

17

31

19

29

18

26

14

20

7

13

2

7

-3

PlanetWare.com
Average monthly precipitation totals for Newport, KY in mm.

73

67

97

97

120

106

98

101

79

72

84

79