From Paris to Strasbourg: 3 Best Ways to Get There
One of the most important cities in France and the European Union capital, Strasbourg is a must-see tourist destination, as well as a hub for business. So it's not surprising that high-speed train routes are available on a frequent basis from Paris to Strasbourg.
The train offers the easiest and most efficient way to travel between Paris and Strasbourg. Plus the train arrives near the UNESCO-listed historic center, where most of Strasbourg's top tourist attractions are located.
Other recommended ways to get to Strasbourg include by car and by bus. Driving makes sense for travelers who would like to visit sights along the way to Strasbourg. Taking the bus requires more time and only appeals to budget-conscious travelers.
Read our guide to learn about the best ways to get from Paris to Strasbourg and choose the right form of transportation to suit your travel preferences.
1. From Paris to Strasbourg by Train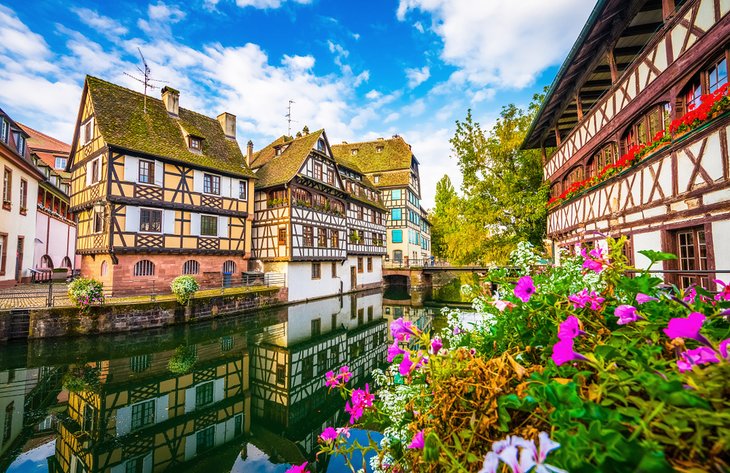 The high-speed train offers the quickest way of getting to Strasbourg from Paris. SNCF (Société Nationale des Chemins de Fer Français) offers TGV (Train de Grande Vitesse) routes daily on a frequent basis, with trains departing from Paris to Strasbourg every few hours. The earliest departure is around 7am and the latest is around 8pm.
The TGV trains depart in Paris from the Gare de l'Est and take just one hour and 45 minutes to arrive in Strasbourg. In Strasbourg, TGV trains arrive and depart from the Gare de Strasbourg (located at the Place de la Gare), which is the second largest train station in France after the Gare du Nord in Paris.
The Place de la Gare in Strasbourg is about a 10-minute walk from the historic center of Strasbourg, an area that's called the "Grande-Île" because the neighborhoods are found on an island within the Ill River that traverses the city. The entire Grande-Île district, designated as a UNESCO World Heritage Site, is an enchanting medieval world of narrow cobblestone streets, meandering canals, and lovely half-timbered houses with flower-bedecked balconies.
2. From Paris to Strasbourg by Car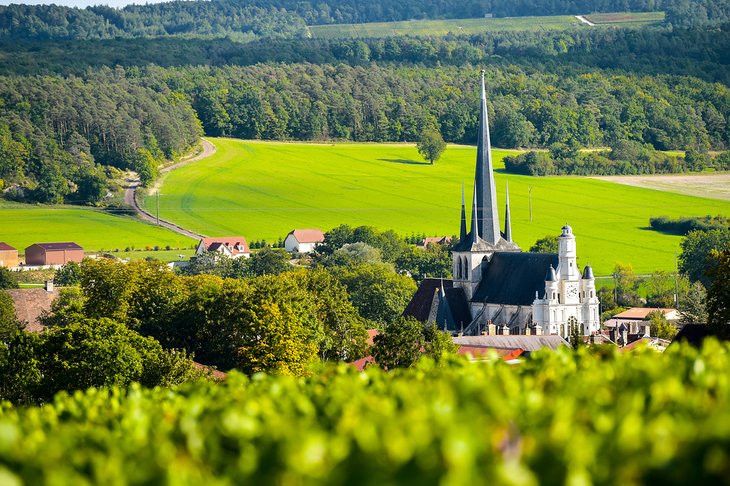 For those who would like to explore the towns and countryside along the way to Strasbourg, driving is the best option. It's easy to rent a car in Paris; tourists can head to a rental agency at the Gare Saint-Lazare or the Gare Montparnasse.
The drive from Paris to Strasbourg takes about five hours, and travelers can decide how many stops to make along the way.
For those who want to do the drive in one day, it would be a good idea to pick one stop for a half-day visit: either the city of Reims in the Champagne region that is renowned for its UNESCO-listed 13th-century cathedral or Metz, a Ville d'Art et d'Histoire (City of Art and History).
If you have time to spare on your journey from Paris to Strasbourg, include an overnight stay in Reims or elsewhere in the Champagne region. This area brims with luxury hotels, many of which occupy converted historic properties that are set on bucolic grounds.
On the way from Paris to Reims, the Château de Fère gives travelers a chance to spend the night in a historic castle. A romantic country estate of woodlands and formal gardens envelopes the classical French château, which was renovated in 1863 and features guest rooms decorated with antiques. The five-star hotel includes a full-service spa (with hydromassage therapy, a sauna, and hammam), a fine-dining restaurant, outdoor swimming pool, and tennis court.
Another upscale hotel in the Champagne region, the five-star L'Assiette Champenoise in the town of Tinqueux (about three kilometers from Reims) treats guests to plush guest rooms and an exquisite gastronomic experience. The hotel provides accommodations in a mansion once owned by a bourgeois family and has a Michelin three-starred fine-dining restaurant that serves creative seasonal cuisine.
Reasonable priced mid-range accommodations are available within the Reims city center at La Caserne Chanzy Hôtel & Spa, which has rooms with cathedral views, and the four-star Best Western Premier Hôtel de la Paix, located about a 10-minute walk away from the cathedral.
It's also worth exploring the area around Metz. The route on the A4 highway from Metz to Strasbourg follows past the Parc Naturel Régional des Vosges du Nord, a natural park in the Alsace region that encompasses forests, meadows, and orchards. Quaint rural hamlets nestle within the park's valleys, forest groves conceal small chapels, and fortified castles perch on the peaks of rolling hills.
Some of the most worthy detours in the Parc Naturel Régional des Vosges du Nord include Wissembourg, listed among the Plus Beaux Détours de France; Hunspach, one of the Plus Beaux Villages de France; and Kutzenhausen, a stop on a scenic driving tour circuit (tourists can find a booklet about the driving tour at the town's Maison Rurale).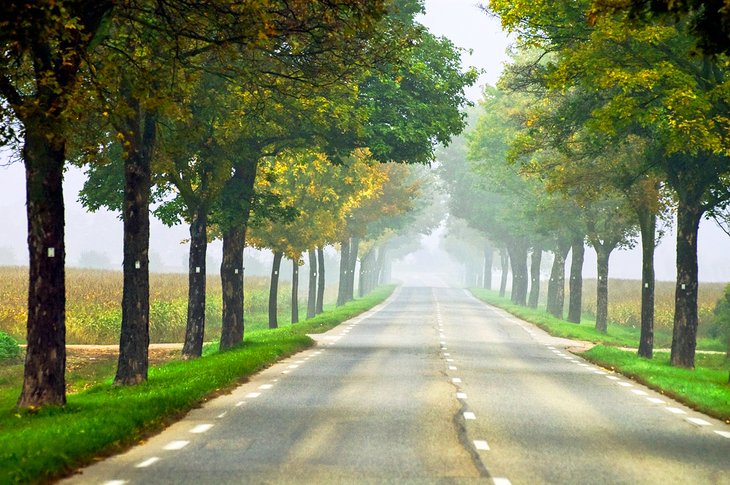 Having a car also allows travelers to explore the enchanting villages of Alsace that are located south of Strasbourg. Public transportation does not provide access to the villages of the Alsace region, so a rental car is an advantage.
The idyllic rolling hills and river valleys outside of Strasbourg are dotted with charming Alsatian villages and medieval towns such as Mittelbergheim, Dambach-la-Ville, Sélestat, Turckheim, Bergheim, Ribeauvillé, Hunawihr, Eguisheim, Riquewihr, and Kaysersberg. Many travelers approach this region by organizing a driving itinerary that includes stops in several villages and towns.
Not to be missed in Alsace are the attractions of Colmar. Tourists are thrilled by its dainty half-timbered buildings, winding cobblestone streets, and atmospheric canals. Visitors enjoy wandering the narrow medieval lanes, admiring the flower-adorned houses, and taking a boat ride through the canal of the Petite Venise neighborhood. There's plenty of history to discover, including old Protestant churches. Colmar has been a center of culture since the 13th century.
3. From Paris to Strasbourg by Bus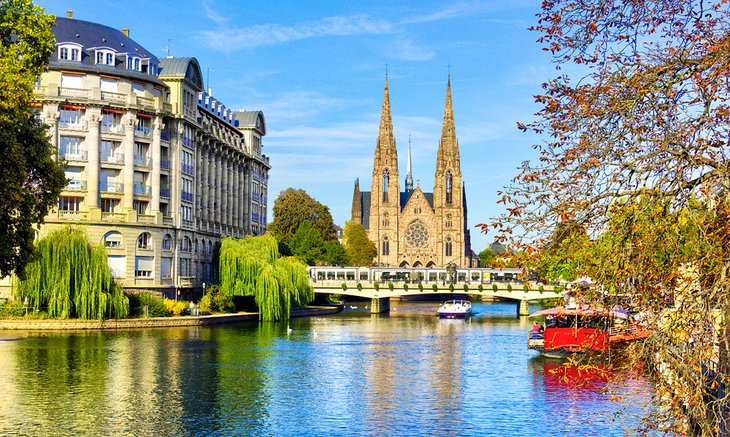 Taking the bus from Paris to Strasbourg is a good idea for travelers on a very tight budget. The bus fare is usually less expensive than the price of a TGV train fare, although the price difference is not always significant.
FlixBus offers routes from the Bercy Seine station in Paris to Strasbourg, which takes about six hours. The buses depart for Strasbourg from Paris several times a day.