16 Top-Rated Things to Do in Montevideo
Uruguay is a small country with an eclectic culture, a thriving entrepreneurial mindset, and a high standard of life among South American countries. And Montevideo is one of the highlights of Uruguay. In fact, the Mercer's report on quality of life has continuously rated Montevideo as the best Latin American city to live in.
A mix of Colonial, Neoclassical, and Postmodern-style buildings dominate the skyline of Montevideo, although much of the city's architecture is a clear reminder of the strong European influence on the country's culture and heritage.
Montevideo has many parks, including Park Battle, Park Prado, and Park Rodo, all of which offer small attractions that range from artificial lakes to open-air exhibitions to space for sports and entertainment. Museums and art galleries also dot the city and are a great way to learn more about a city that's always growing while still holding tight to its roots.
For more sightseeing ideas in Uruguay's capital, see our list of top things to do in Montevideo.
1. Walk around Plaza Independencia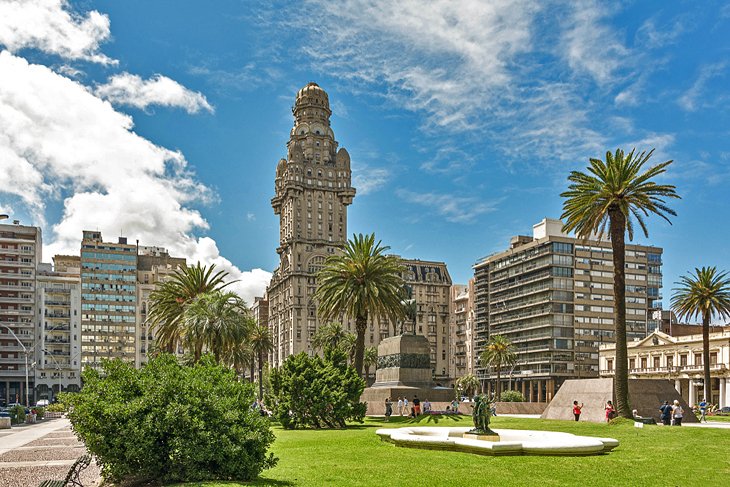 Originally designed in 1937, Montevideo's main square is a green space that also holds a mausoleum and monument dedicated to José Gervasio Artigas, a military leader who fought hard for Uruguay and Argentina during the Independence War in the early 1800s. The mausoleum is accessed through a staircase that goes underground and holds an urn with Artigas' remains, as well as some plaques commemorating his life and military efforts.
Some of the most important buildings in Montevideo are located around the plaza, including the 18th-century Puerta de la Ciudadela (City Gate)–all that's left of the fortress walls that once surrounded Montevideo. The Estevez Palace, now home to a museum, as well as Palacio Salvo, also sit just across the street from the plaza.
The 33 palm trees on the plaza are a homage to the 33 men led by Juan Antonio Lavalleja y de la Torre (who would later become president of Uruguay) into battle during the Independence War.
2. Have Lunch and Dinner at Mercado del Puerto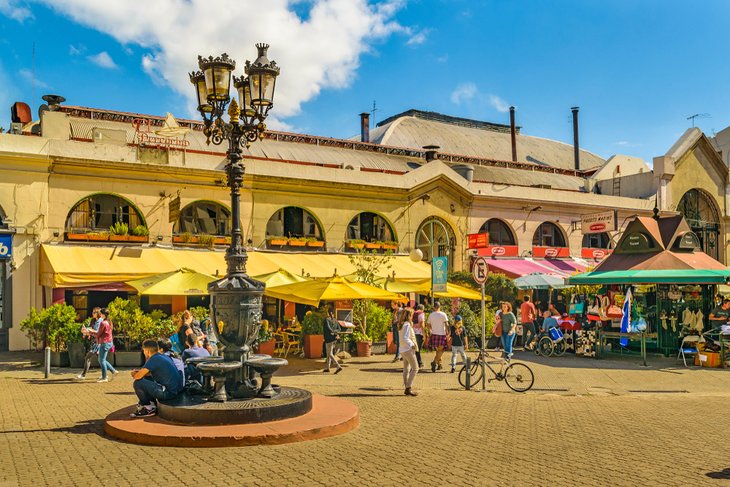 To try the best of Uruguay's meat and pasta dishes, especially the famous asado BBQ, it doesn't get any better than the harbor-area Mercado del Puerto. This large market space is full of restaurants, cafés, and parrillas, where visitors can try matambre (stuffed meat roll) and grilled morcilla. All the food is cooked on open fires, right in front of the customers' eyes, using traditional methods and spices.
Uruguay's cuisine is an exciting mix of Spanish, Italian, and Portuguese dishes. Very few foods belonging to local indigenous tribes ever made it into Uruguayan gastronomy, as the natives and their culture were never allowed to integrate into the population, which was mostly of European descent.
Outside the building, artisans, musicians, and crafters congregate on weekends to sell their wares and add color to the area.
3. Take Photos of Historical Salvo Palace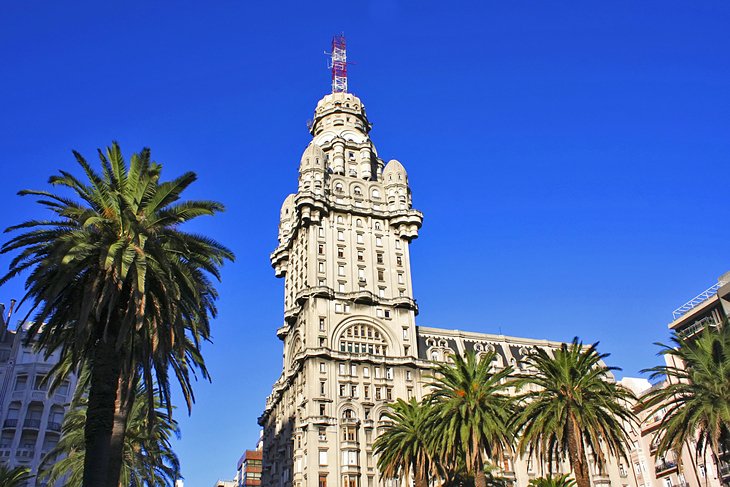 Built in the 1920s, the Salvo Palace wasn't originally designed for a particular purpose, although the earliest plans were to convert it into a hotel. This never happened, and instead the building, owned by the Salvo brothers, became an office and residential place. At one point, the palace was the tallest building in Latin America.
Located just across the street from Plaza Independencia, the Salvo Palace is still mostly private property, except for the space taken by the Tango Museum on one of the floors.
Tango developed in both Argentina and Uruguay at around the same time, but Uruguay has made one particularly significant contribution to it–the 1917 tango La Cumparsita, perhaps the most famous tango ever created, was composed here, in a building that once stood on the grounds of Salvo Palace. The small tango museum inside the palace is a great place to visit to experience the history and culture of the tango and sometimes see short live performances.
4. Bury Your Toes in the Sand at Pocitos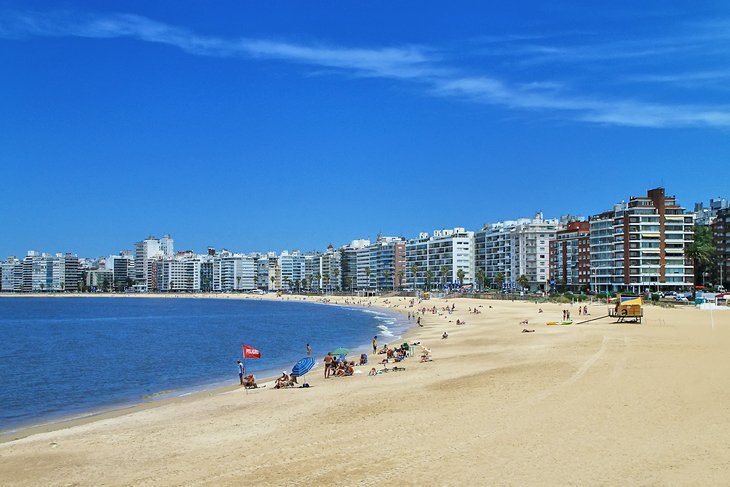 A resort neighborhood best known for its beach, Pocitos is one of the most popular areas in Montevideo and a major summer destination in Uruguay.
Pocitos beach is flanked by the ocean on one side and the Rambla (a wide boulevard with the world's longest continuous sidewalk) on the other. Popular things to do here include biking, jogging, or sharing a mate (a traditional herbal drink served in a hollow calabash gourd) with friends year-round, and enjoying the wide stretch of sand in the summer.
Playa Pocitos hosts numerous nautical events throughout the year and is surrounded by high-end restaurants, luxury shops, and beautiful hotels and short-term apartments that look over the water.
A number of historically important buildings are also located in Pocitos, including the 19th-century Church of Saint John the Baptist and the Plaza Tomás Gomensoro, which offers a green break on hot days in the form of a shaded pergola and plenty of benches to rest on.
Read More: Best Beaches in Uruguay
5. Explore Museo del Gaucho and Currency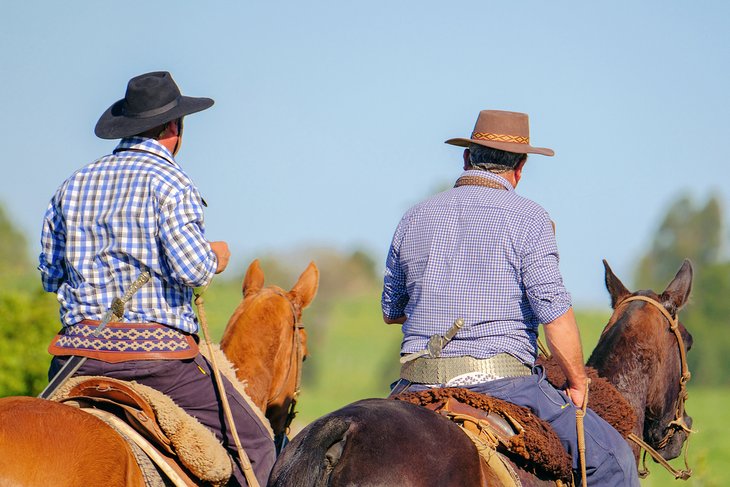 Housed in the former neo-Renaissance Heber Jackson palace, this unique museum showcases the world of the gaucho (a South American cowboy), his relationship to his beloved horse, and a number of traditions surrounding his lifestyle.
The collections focus mainly on clothing, horse gear, and silver and gold spurs–but there are a large number of statues and handmade silver and leather items (both traditional crafts) also available to see.
A different floor of the palace holds a small collection related to accounting and currency. The eclectic mix of items includes counting machines, safes, and handwritten ledgers, as well as examples of bills and coins as they changed through the decades.
6. Have a Picnic at Prado Park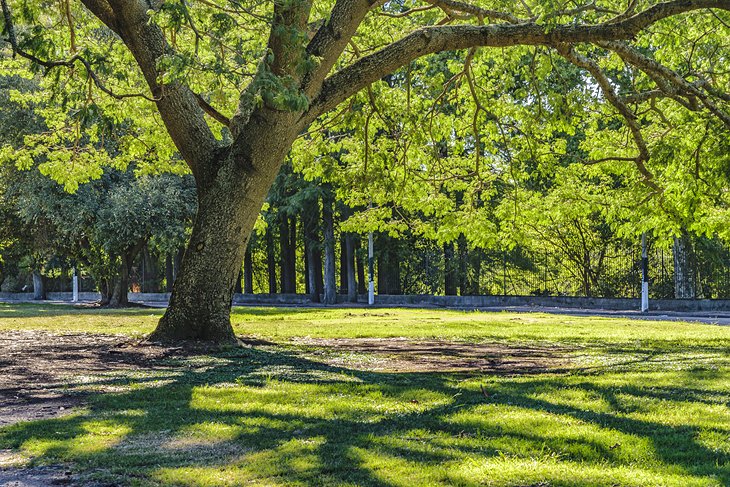 Prado Park, located in the neighborhood of the same name, is surrounded by tree-lined streets and impressive mansions dating back to the 1900s. Prado is the largest urban park in Montevideo, extending over an area of 106 hectares and offering plenty of space for picnics, walks in the sun, and shady spots to rest. The Miguelete Creek flows through the park.
The lush grounds of the Botanical Gardens are located within the borders of the park as well, and offer two kilometers of running and walking trails; a magnificent rose garden populated with flowers imported from France; and multiple photo opportunities under the garden arches, inside the greenhouses, and alongside the creek.
The Blanes Museum is also in Prado Park and offers additional chances to enjoy manicured gardens and beautiful walking paths.
All these tourist attractions and things to do are free, so you can explore them for as long as you want, or come and go as you please throughout the day.
7. Get a Glimpse of History at Museo Andes 1972
In 1972, the Uruguayan Air Force Flight 571 traveling to Chile with a group of high school rugby players crashed on the Andes. The tragedy, retold in the film Alive, is chronicled in detail in this museum through photos, books, and documents, and a number of objects recovered from the crash.
The accident killed 29 people and forced the survivors to resort to cannibalism in order to make it for 72 days in freezing conditions. The museum also has videos and documents from the survivors themselves, telling their own story.
Despite the horrific story behind it, the museum focuses on a message of hope and describes the incredible courage of the two survivors who finally found help long after the search had been called off by hiking for 10 days away from the wreckage and over the snow-covered Andes.
8. Have Fun at the Carnival Museum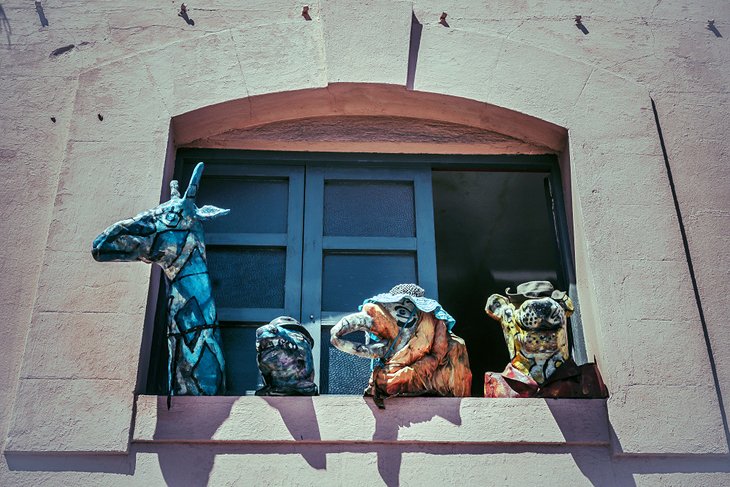 Uruguay has the longest Carnival celebrations in the world–the colorful and loud summer festival lasts for 40 days starting in the middle of January. While there are parades in many cities around the country, Montevideo hosts the biggest celebrations, which include African-inspired candombe drumming and dancing, a form of musical parody known as Murga, and a series of cultural events that take place on the street as well as small plazas and outdoor venues.
Given the magnitude of the Carnival, it's no surprise that Montevideo has its own museum dedicated to the history of the festival and how it was influenced by African slaves a century ago, how it has changed through the years, exhibits on masks and costumes, and much more.
A special exhibit on candombe recounts its beginnings as dances and rites performed by slaves brought over to Uruguay, as well as showcasing the many different types and sizes of drums used during performances. Photos and documents from the 1930s, when carnivals were at their peak and rivaled Broadway performances, are also available.
9. Stop by the Pittamiglio Castle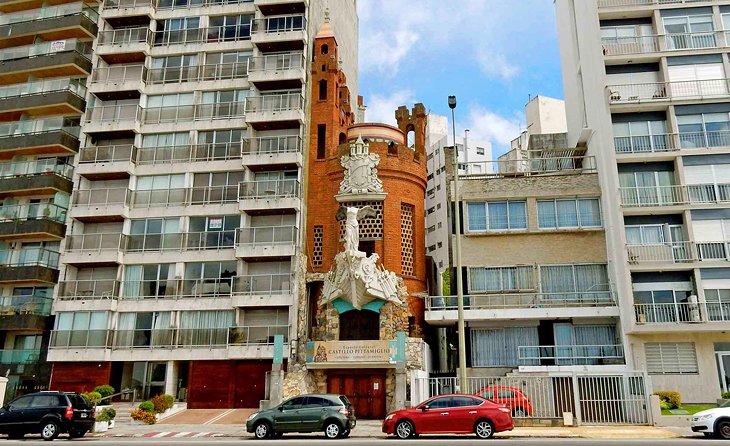 Depending on where you're standing, this modern building resembling a castle looks very different. From the street, where the main entrance is located, Pittamiglio Castle is just a reddish-brown castle tower with a large replica of the Winged Victory of Samothrace sculpture sitting on the bow of a half ship hanging from the tower. The entrance is surrounded by modern residential buildings.
Once through the doors, however, the castle contains twenty-three towers and fifty-four rooms, as well as a number of unusual architectural details — from impossibly narrow corridors to doors that go nowhere to strangely shaped rooms.
A museum, a restaurant, and an exhibition space are now located inside what was once the home of architect Humberto Pittamiglio, who left the residence to a friend in his will with the condition that it'll be returned to himself "when he came back."
While the building itself is interesting enough to explore, there are also fascinating legends connected to it–from claims of alchemy and being a hiding place for the Holy Grail to stories about the architect being involved in witchcraft and satanic rituals.
Guided tours of the building are a great way to learn more about all these fascinating details and get access to all the rooms.
10. Spend an Afternoon at Museo Blanes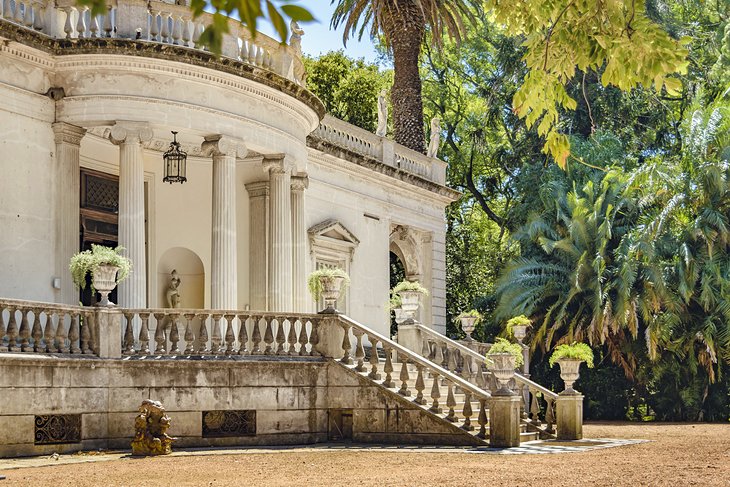 A museum completely dedicated to the work of Uruguay's most famous painter, Juan Manuel Blanes, Museo Blanes is housed in an old mansion designated as a National Heritage Site.
Blanes was a Realistic painter born in 1830. By his early 20s, Blanes was already an illustrator for a local newspaper and the owner of his own atelier. He later became a sought-after portraitist, painting some of the most famous political and military leaders in Uruguay and Argentina. A statue of Artigas, the father of Uruguayan independence, that now sits in Washington D.C. in front of the National Museum of Visual Arts, was created based on Blanes' designs.
The mansion is surrounded by manicured formal gardens and a number of dirt trails perfect for exploring. Right behind the museum, there's a Japanese garden with ponds, bridges, and plenty of quiet corners where you can sit and relax.
11. Marvel at the Unique Contemporary Art Space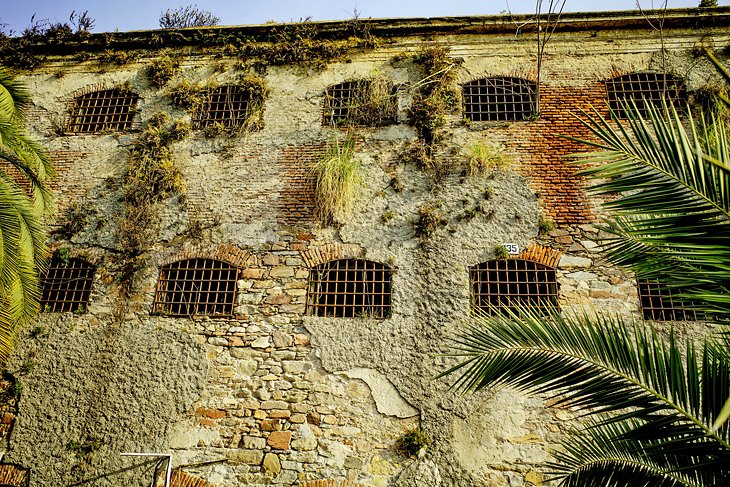 Montevideo is home to many museums and galleries, but also to some beautiful exhibition spaces that are just as unusual as the art they hold–although perhaps none as unique as the Contemporary Art Space or EAC.
This new art space is housed in the former Miguelete prison, the oldest prison in Uruguay, which for 102 years was just that–a fortress designed to keep people locked in.
Then in 2010, after years of being half derelict and covered in graffiti, the prison reopened two floors in one of the wings as an art gallery and exhibition space. Some art shows make use of the cells as well, with individual artists each taking their own individual cell to showcase their work.
The reconstruction is still ongoing almost a decade later, but the space now has several permanent and changing exhibitions in place, including contemporary paintings, natural history items, and avant-garde exhibitions by local and foreign artists. As a permanent reminder of its darker past, bars haven't been removed from cell doors, and the entire ground floor will be left untouched–graffiti, destruction, and all.
12. Dive into the History of Fortaleza del Cerro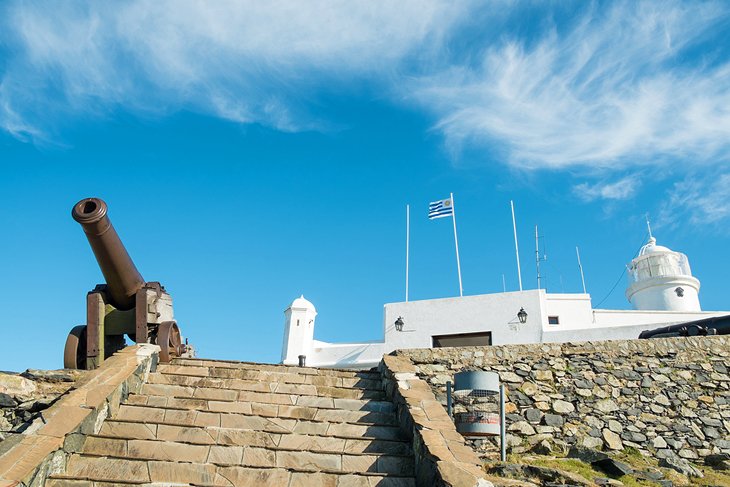 The Fortaleza del Cerro (Fortress Hill) sits 134 meters above sea level overlooking Montevideo Bay. The white Spanish fort was originally constructed in 1809 to protect the city against naval attacks, although it never saw battle and was eventually converted into a museum.
Today, visitors come here to visit the 19th-century lighthouse and the Military Museum inside, which houses a jail and a small collection of uniforms, guns, photos, and documents. On the grounds outside, there's a military boat and sweeping views over Rio de la Plata.
Today, visitors come here to visit the 19th-century lighthouse and the Military Museum inside, which houses a jail and a small collection of uniforms, guns, photos, and documents. On the grounds outside, there's a military boat and sweeping views over Rio de la Plata.
13. Catch a Performance at Teatro Solís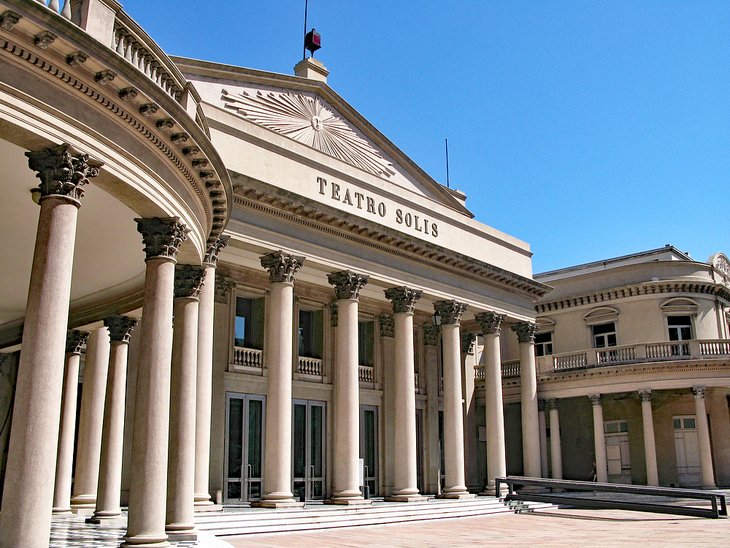 Uruguay's most renowned theater dates back to 1856, and it's a beautiful example of neoclassical style, built using European marble and timber and designed by an Italian architect. Over the decades, Teatro Solis has become the heart of Montevideo's performing arts scene, and stars from all over the world have stepped on its stage – from dancer Isadora Duncan to actress Sarah Bernhardt.
Today, Teatro Solis is the official home to the State Theater Company and the Montevideo Philharmonic Orchestra, and visitors can attend concerts, operas, classical music, and plays by both local and international artists.
14. See a Soccer Game at Estadio Centenario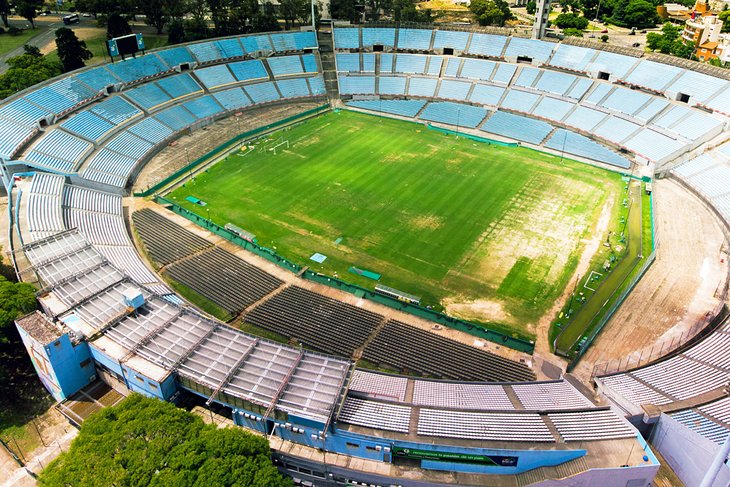 Soccer is a national passion in Uruguay, and nowhere can that be experienced any better than at the historical Estadio Centenario. Built as the main stadium for the 1930 World Cup – the first-ever FIFA World Cup – it now serves as the primary home of the Uruguay national team, but also hosts smaller games throughout the year.
If you're in town when there's a game, it's worth getting a ticket to experience the sounds and intensity of soccer in South America. There's also a Museo de Futbol (football museum) inside the stadium, where you can get a glimpse of the history of the sport in Uruguay.
The stadium is part of the larger park complex that includes lots of greenery, spaces for picnicking, and children's playgrounds.
15. Visit the Catedral Metropolitana de Montevideo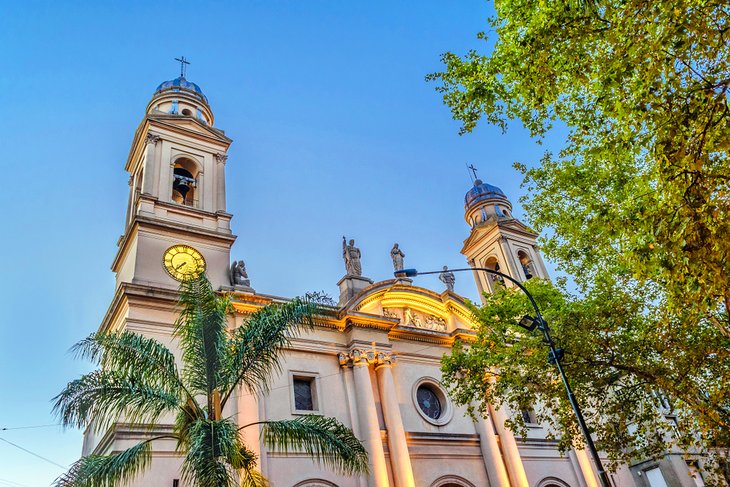 Located across Constitution Square, the Montevideo Metropolitan Cathedral dates back to the 18th-century Spanish colonial times. The church has been declared a National Historic Landmark, and it's currently the city's oldest building. While the cathedral is not flashy, it does hold some beautiful stained-glass windows, a unique copper-colored altar and copper-hued main altar, and two imposing domed bell towers.
A few steps away is the Montevideo Cabildo, which once served as a government building and is now a museum holding historical city artifacts, the original act of Independence (plus the desk where it was signed), a number of curated displays, and old photographs of colonial Montevideo.
16. Shop for Trinkets at Feria Tristán Narvaja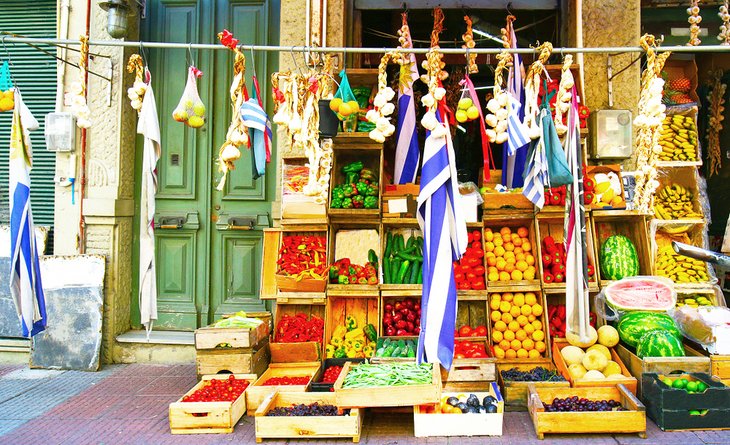 This lively outdoor market takes over the Tristán Narvaja street and smaller side streets every Sunday, stretching for many blocks. The location provides a perfect background of cozy cafés, second-hand bookstores, and antique stores, and the mismatched array of stalls just add to the charm of this historical street in the Cordón neighborhood.
A mix of flea market, food market, used Knick knacks, and souvenirs, the market is also a great place to find unique items to take home – whether that's a mate gourd, a tango poster from decades ago, or a one-of-a-kind piece from a local artist.
Arrive with plenty of time to explore, though, as the stalls aren't organized in any logical order, and you'll miss out on treasures if you just quickly walk by.
Montevideo, Uruguay - Climate Chart
Average minimum and maximum temperatures for Montevideo, Uruguay in °C
J
F
M
A
M
J
J
A
S
O
N
D

28

17

28

16

26

15

22

12

18

9

15

6

14

6

15

6

17

8

20

9

23

12

26

15

PlanetWare.com
Average monthly precipitation totals for Montevideo, Uruguay in mm.

74

66

99

99

84

81

74

79

76

66

74

79
More Related Articles on PlanetWare.com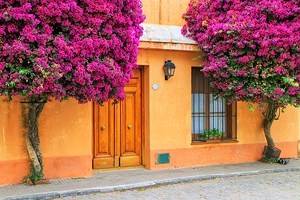 Exploring Uruguay: For more ideas on how to spend your time in the country, have a read through our list of the Top Things to Do in Uruguay. And if you're a beach lover in search of sun and sand, don't miss our article on the Best Beaches in Uruguay.