9 Top-Rated Day Trips from Buenos Aires
There's so much to see and do in Argentina's dynamic capital that it's hard to tear yourself away. But you shouldn't miss seeing the surrounding countryside.
Within an easy day's reach, you can visit charming old towns where local crafts are still practiced, spend a day at a lively beach resort, meet gauchos and watch their superb riding skills at an estancia in the pampas, or learn to play polo. You can even reach one of the world's greatest natural wonders, Iguazú Falls, in a day.
Add another country with a visit to a lovely old town in Uruguay, just across the wide Rio de la Plata river. Or spend a day close to the city on a boat trip through the meandering streams of the Tigre Delta.
You'll soon see that not all the tourist attractions are in busy Buenos Aires. Use this handy list to find the best places to visit and things to do near Buenos Aires.
1. Iguazú Falls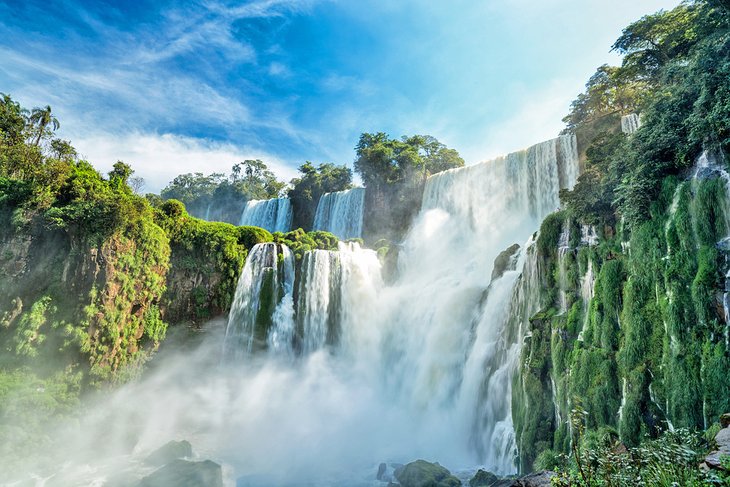 Although it is a long day, it is possible to visit Argentina's top tourist attraction, Iguazú Falls, on a day trip from Buenos Aires. The series of thundering waterfalls lie along Argentina's border with Brazil, with the parks on both sides declared as a UNESCO World Heritage Site.
For the best experience, take the earliest possible flight from the city, as close to 7am as possible, to arrive in time for the first train to the falls.
While you can do this on your own, for a one-day trip it is helpful to hire a private guide who can meet you at the airport, a 15-minute drive from the park, and guide you through the trails to see the falls on the most efficient route.
Be sure to wear a hat and sturdy, comfortable shoes, and carry plenty of water, as well as sunscreen and bug sprays.
2. Tigre Delta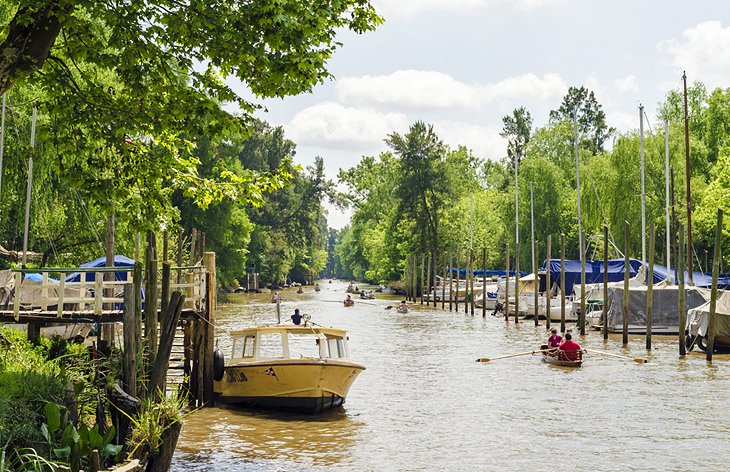 Before it enters the sea, the Tigre River breaks into a tangled web of little streams separating hundreds of small islands. The larger of these have small towns and are popular for summer homes of people from the city, who ride back and forth on the sleek motorboats that serve as the delta's bus system.
Riding through these channels lined by tall pampas grass and stopping in little towns or at riverside restaurants is a favorite thing to do on weekends. Or you can take a guided tour to visit this beautiful area.
Stop at Martin Garcia, one of the larger islands, to admire the century-old buildings and handsome summer homes and to visit the local museum. Other favorite activities in the delta are swimming, kayaking, horseback riding, fishing, and exploring the many walking trails.
Local fish are a specialty of the restaurants, as are traditional grilled meats. When you've finished lunch or dinner and strolled around the grounds, your waiter will flag down the next passing boat for your ride back to Buenos Aires.
3. San Antonio de Areco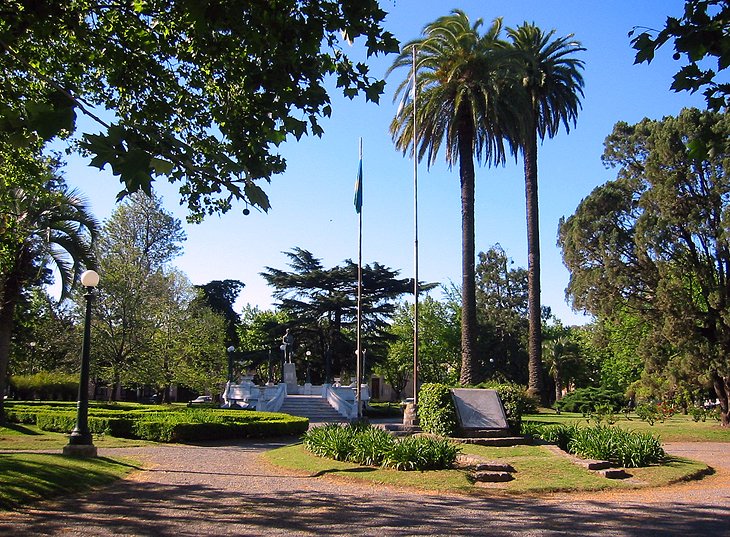 Only 110 kilometers from Buenos Aires, the town of San Antonio de Areco is in the heart of the pampas, the vast grasslands that are the home of Argentina's cattle ranches (or estancias) and the famed gauchos that tend them.
The town dates to 1730, although the settlement began a century earlier. It still has the air of a ranch town, especially during the November gaucho festival, when it is filled with gauchos on their Criollo horses, a local breed known for their intelligence.
Facing onto a spacious shady park in the historic center is the church of San Antonio de Padua, dating from 1869. Surrounding it are streets of carefully preserved original architecture.
More than 100 artisans work here, keeping traditions of silverwork, pottery, rope work, leather crafting, woodworking, and hand weaving alive. This is the place to visit to buy handmade ponchos, silver buckles, leather belts, and woodcarvings.
Several local estancias (ranches) welcome visitors to ride horseback, watch demonstrations of gaucho horsemanship, or enjoy a meal of traditional Asado — beef ribs roasted on a spit. You can learn more about local history and traditions at the Museo Gauchesco Ricardo Güiraldes.
Official site: www.caminopampa.com
4. A Day with Gauchos at an Estancia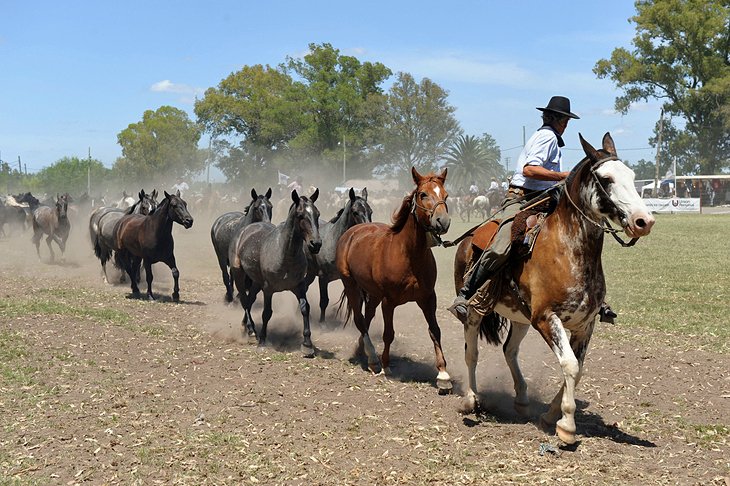 To really immerse yourself in the traditional gaucho culture, spend a day with them on an estancia in the pampas. You can arrange this directly with some estancias or you can sign onto a tour that includes transportation from the city.
Full-day tours usually include a variety of ranch activities, which can include horseback riding or a tour of the ranch in a horse-drawn wagon or carriage. There will be demonstrations of the gauchos' skills, such as cattle herding, races, and traditional gaucho games on horseback.
Some include shows of traditional folk music and tango dancing; a hearty meal of beef grilled over the fire is always a highlight.
5. Colonia del Sacramento, Uruguay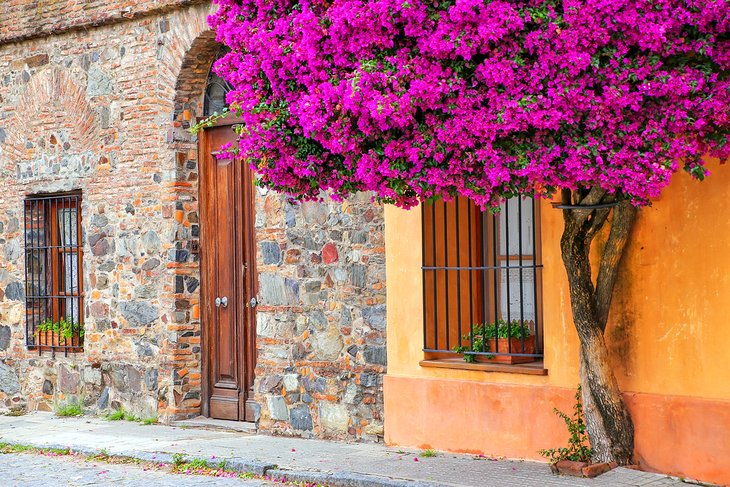 In under an hour, you can ride a ferry across the wide Rio de la Plata to Uruguay and the pretty colonial town of Colonia del Sacramento. You'll need to take your passport, but border formalities are few, and customs officials of both countries share a single office, where you'll stop only briefly.
Walk (or ride an easy-to-rent golf cart) around the quiet stone-paved streets of Uruguay's oldest city, founded by the Portuguese in 1680, to see the painted colonial buildings. Colonia's historic center has been named a UNESCO World Heritage Site.
The chief attraction for tourists is the town itself, although there is the Basilica del Sanctísimo Sacramento, which shares a single ticket with several small museums. Close to the basilica, look for Calle de los Suspiros, a street of picturesque and colorful houses built more than 250 years ago. One of these is now an art gallery, and inside it, you can see the construction details.
Portón del Campo is a gate built in 1745, when the area was ruled by the Portuguese. From the top of El Faro, a lighthouse that rises from the stone ruins of an early convent, you can get a 360-degree view of the town and its peninsula extending out into the Rio de la Plata.
6. La Plata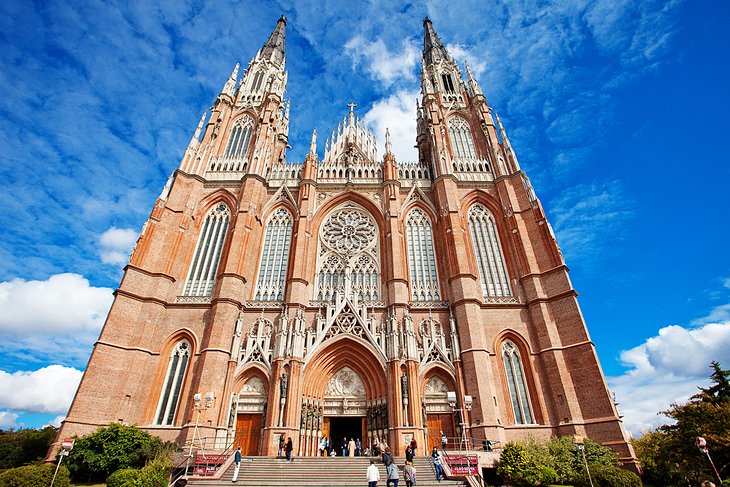 South America's first completely planned city, La Plata was designed as the capital of the province and begun in 1882. Although the city follows a consistent geometric plan of a street grid with regular diagonal avenues, the government buildings reflect a number of different architectural styles.
This variety, in addition to the parks that fill plazas every seven blocks, makes La Plata an interesting city to tour. The neo-Gothic cathedral is known for its 37 French and German stained glass windows.
The Museo de La Plata, a natural sciences and archaeology museum, is considered South America's finest, with exhibits of Egyptian mummies and tomb relics; dinosaur skeletal reconstructions; pre-Columbian cultures; and mounted specimens of birds, animals, reptiles, and insects.
In the 600-hectare Pereyra Iraola Park are an observatory and zoo. The Punta Lara beaches, a short distance from the center, are popular for water sports, including windsurfing and sailing.
7. Learning to Play Polo at Puesto Viejo Estancia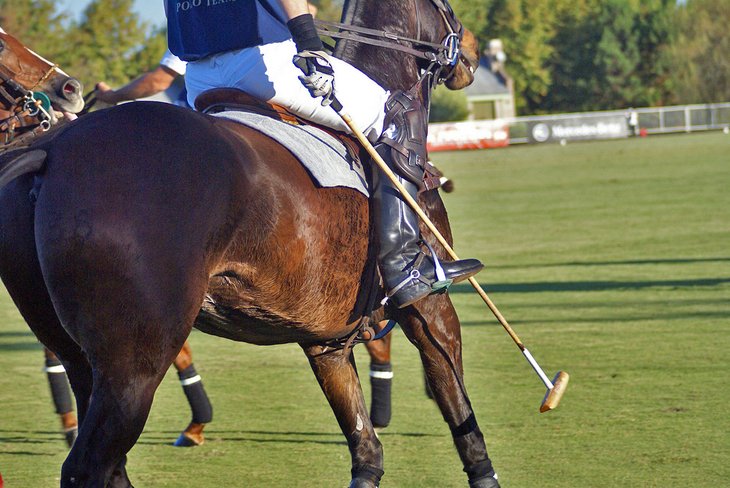 Argentina is almost as well-known for polo as it is for tango, and you can learn both on a trip here. Buses run to Cañuelas, or you can take a day tour that includes transportation from Buenos Aires directly to Puesto Viejo Estancia.
After a tour of the ranch and stables with a polo professional, you will mount a horse to learn the art of polo playing. Lessons are tailored to experience level, from first-time riders to experts.
Between the two lessons is a traditional Argentinian lunch, and during polo season, September through May, before returning to the city, you'll watch polo club members and professionals play a match. All the basic equipment is included.
Address: Cañuelas, Buenos Aires, Argentina
Official site: http://puestoviejoestancia.com.ar
8. Tandil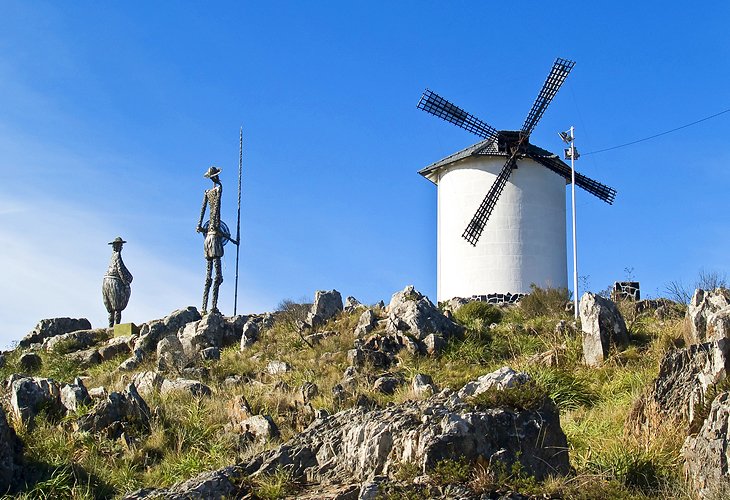 Southeast of Buenos Aires, Tandil sits in the pampas, where the surrounding farms are backed by the mountains of El Tigre Range. The combination of grasslands, streams, and eroded mountains makes it a good center for outdoor activities, especially mountain biking, hang gliding, kayaking, horseback riding, and rock climbing.
Just south of the town, the Reserva Natural Sierra del Tigre is a natural area of rocky hills known for their spring wildflowers.
In the mid-1800s, Tandil attracted a number of immigrants from Europe, especially from Italy, Spain, and Denmark. Their influence is still evident today in the cuisines they brought with them.
Local agriculture and these food traditions have combined to make the town a center of specialty food producers, especially cheeses and cured meats, which are well-known throughout Argentina. Learn about this rich immigrant heritage at the Museo Tradicionalista Fuerte Independencia.
9. Mar Del Plata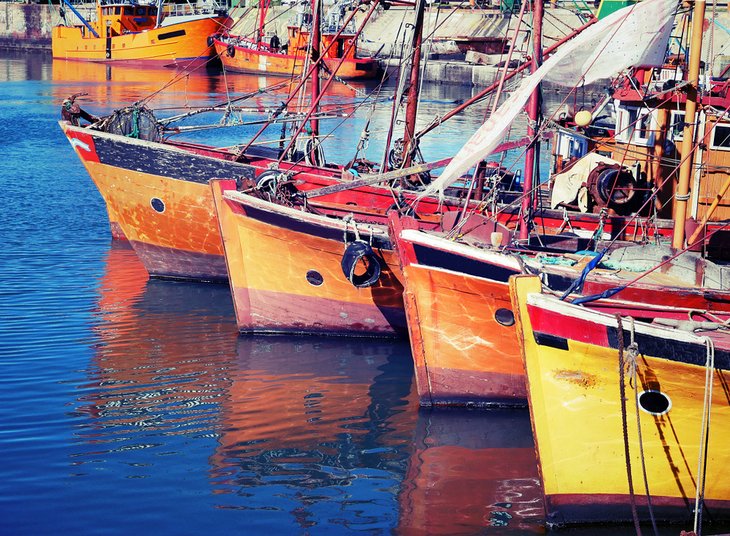 An unabashedly working class beach holiday resort, Mar del Plata is crowded in January and February, Argentina's summer, but everything remains open throughout the off-season, which is the best time to go.
Along with its large urban beaches are dunes and rocky cliffs to explore and sports opportunities that include bicycling, paragliding, sailing, surfing, windsurfing, diving, and fishing. You can do the latter from the piers or on a day-long sportfishing excursion.
With a large fleet of colorful fishing boats, Mardel - as locals call it - is the place for fresh seafood, served in restaurants that line the port. Look for the sea lions here, too, and for the well-loved sea lion statue on the waterfront.
Map of Day Trips from Buenos Aires