12 Top Tourist Attractions & Places to Visit in Buenos Aires
Elegant yet always bustling, Buenos Aires encapsulates the very essence of Argentina. South America's second-largest city, Buenos Aires is the political, economic, and cultural capital of Argentina, as well as the gateway to the rest of this large nation.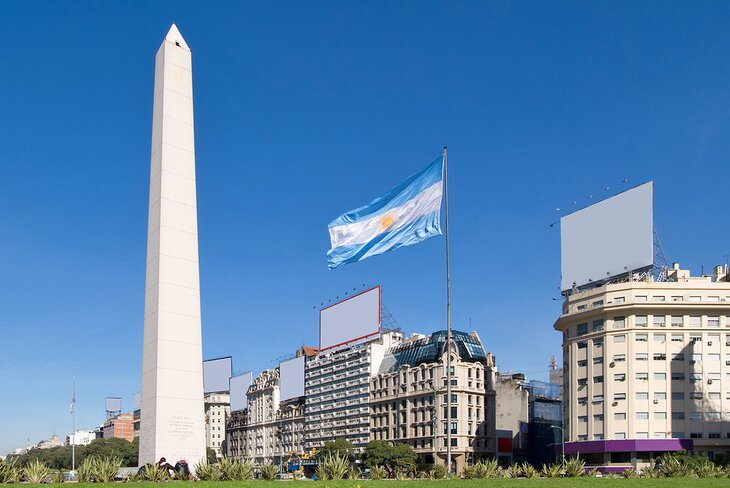 Its compact tree-lined center is reminiscent of Paris, with many charming corners where tidy high-rise apartments are interspersed with attractive 19th-century buildings. Most first-time visitors are surprised to find that this big city has managed to preserve its old traditions. Each of its 47 "barrios" boasts its own distinct character, and you'll never tire of exploring these delightful neighborhoods.
Among the most popular are Palermo, La Recoleta, and Belgrano, with their wide boulevards lined with palatial mansions, luxury high-rises, and large parks. Also fun to explore are San Telmo and La Boca with their distinctively colorful artistic flair, as well as trendy Puerto Madero and Calle Defensa.
In the downtown core, the Plaza de Mayo is the traditional focus of the city's entertainment and cultural activities and the best place to begin your exploration. Interested in shopping? Then make your way to Avenida Santa Fe, the city's most fashionable shopping area.
To learn more about these and other great places to visit in the Argentinian capital, be sure to read through this list of the top tourist attractions and things to do in Buenos Aires.
1. Explore Plaza de Mayo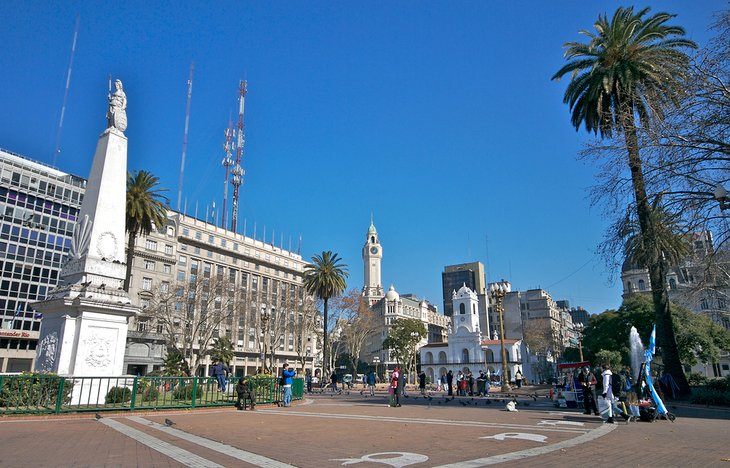 Buenos Aire's Belle Époque is evident in the splendid old colonial buildings found in Plaza de Mayo. Established in the 16th century and the country's oldest public square, this delightful two-block-long plaza has been the stage for many important events in the city's history.
Most notable among these were the uprising against Spain in 1810 and the continuing vigils held by the Madres de la Plaza de Mayo, or the Mothers of Plaza de Mayo, whose children "disappeared" during the military junta's reign from 1976 to 1983.
Much of the area is now entirely pedestrianized, including popular Florida and Lavalle Streets, and numerous attractions and things to do can easily be included in a fun walking tour of the area. As a result, Plaza de Mayo is the perfect place to begin your Buenos Aires sightseeing adventure, getting your bearings as you take in such important landmarks as Casa Rosada. This famous pale pink Presidential Palace was the place from which Eva Perón would address the enormous crowds eager to see her.
Also worth exploring is the splendid Avenida de Mayo. This splendid wide avenue is famous for its fine buildings with their attractive façades and domes, along with such landmarks as the famous Cafe Tortoni. Established in 1880, it's the city's oldest cafe and is considered the heart of tango. Also of note is the National Tango Academy (Academia Nacional del Tango de la República Argentina) located next door, which continues to welcome visitors.
2. Tour the President's Pink House: Casa Rosada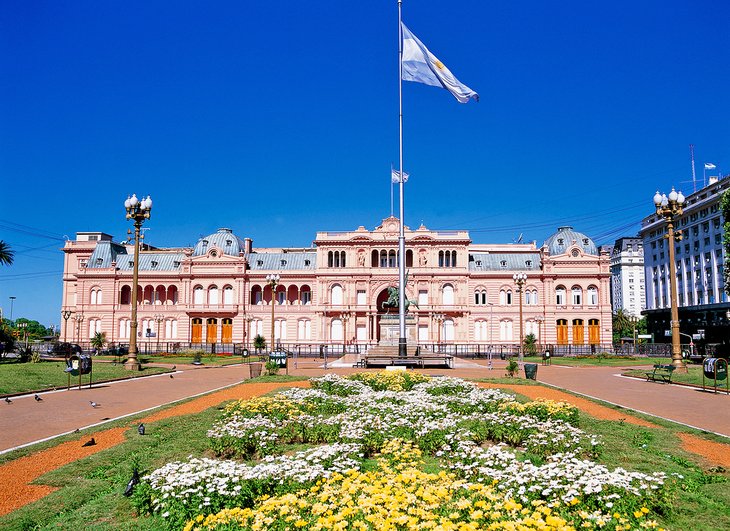 The most famous of Plaza de Mayo's many fine buildings, Casa Rosada was built in the mid-1800s and stands on a site known to have been occupied by an old customs house and fort dating back to the 16th century. Literally translated as the "Pink House," Casa Rosada — officially referred to as Casa de Gobierno or the government house — is the official residence of the President of Argentina.
Built in Italianate style, this fine mansion dominates the eastern end of the historic square, and makes for a splendid selfie backdrop. In addition to housing the President and state offices, this immense building is also home to the Casa Rosada Museum. Established in the 1950s, the museum's impressive collections include exhibits and artifacts dating back as far as colonial times when Spain ruled much of the continent.
Other notable highlights include murals by famed Mexican artist David Alfaro Siqueiros, painted in 1933 with assistance from some of Argentina's most prominent artists from that period. The museum is open Wednesdays to Sundays. Free English-language tours are available.
Address: Balcarce 50, Buenos Aires
3. A City of Theaters: The Colón Theater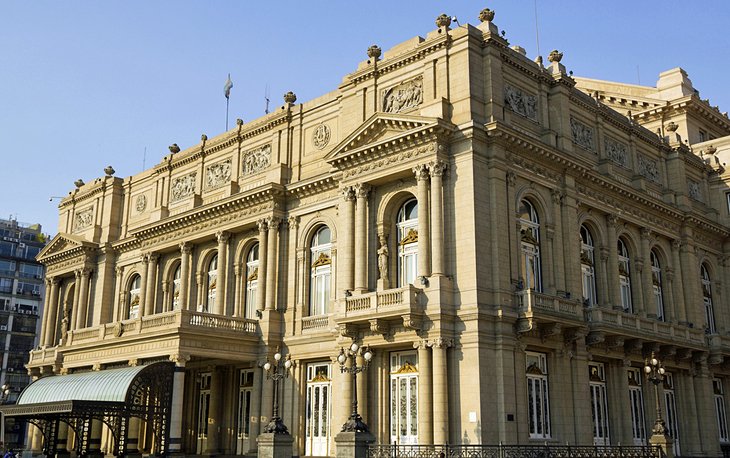 No lover of great theater or, for that matter, great theaters, should pass up the chance to visit Buenos Aires' many fine performance halls. Perhaps the best known is the stunning Colón Theater (Teatro Colón), a world-class opera, ballet, and classical music facility opened in 1908 that has hosted the likes of Callas, Toscanini, Stravinsky, Caruso, and Pavarotti.
Guided tours of the theater, considered to boast some of the world's best acoustics, provide a fascinating glimpse into the building's inner workings, from set-building to costume and wig-making. It's an experience that can only be topped by enjoying a performance in its sumptuous auditorium.
Other places of entertainment to visit include Teatro Gran Rex, a lovely Art Deco cinema opened in 1937, and Teatro Cervantes, home to the Buenos Aires National Theatre Museum with its displays relating to theater, film, and musical productions.
Address: Cerrito 628, Buenos Aires
4. Visit the Recoleta Cemetery and Museums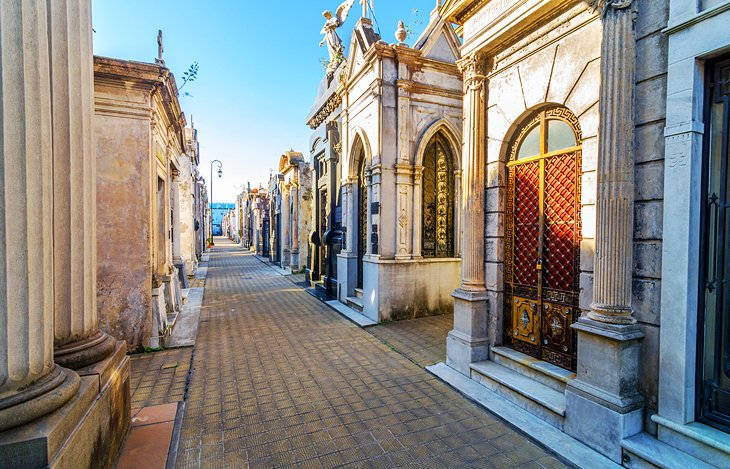 Fashionable Recoleta takes its name from the Franciscan convent that was built here around 1716, but is perhaps best known for its astonishing burial ground.
The Recoleta Cemetery (Cementerio de la Recoleta) has long been popular among locals and tourists alike, drawn here for the many elaborate mausoleums that serve as final resting places for a veritable Who's Who of famous Argentines, including such illustrious souls as Eva Perón, now embalmed in the Duarte family tomb.
Although somewhat ostentatious, these beautiful crypts are a testament to the national interest in death, something so important that Argentinians continue to honor their family members' birthdays and death-days alike.
Afterwards, be sure to explore the rest of Recoleta with its many public gardens, cafés, and craft shops, as well as other attractions, including the Museo de Arte Hispanoamericano Isaac Fernández Blanco with its extensive collection of colonial silver, wood carvings, paintings, and costumes, and the National Library where literary great Jorge Luis Borges served as director in the 1950s.
Address: Junín 1760, 1113 Buenos Aires
5. Explore La Boca and the Caminito Street Museum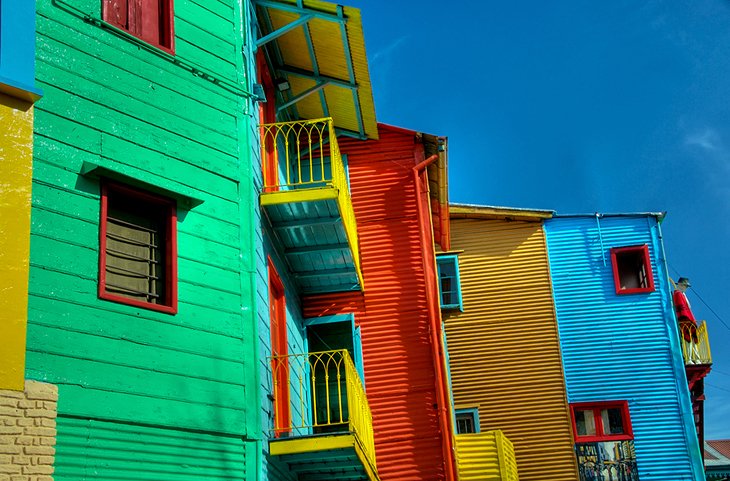 Undoubtedly Buenos Aires' most colorful neighborhood, and certainly one of the best places to visit if you want to grab some great photographs of authentic Argentina, La Boca is a favorite haunt for artistic and creative types. In fact, many of these same folk will take their art outside and onto the streets, decorating balconies and patios with amusing sculptures of tango dancers and other characters.
Much of the fun here for visitors is exploring the Caminito Street Museum, a colorful pedestrian-friendly zone that has functioned as an open-air museum and art market since 1959. Painted a patchwork of colors, this string of bright and extremely photogenic buildings offer quality crafts and souvenirs, sculptures, and, for the footloose, free open-air tango demonstrations (the area is in fact named after a tango).
A little more formal is the Quinquela Martín Museum of Fine Arts (Museo Benito Quinquela Martín) with its excellent collection of works by notable 20th-century Argentinian artists.
6. Buenos Aires Cabildo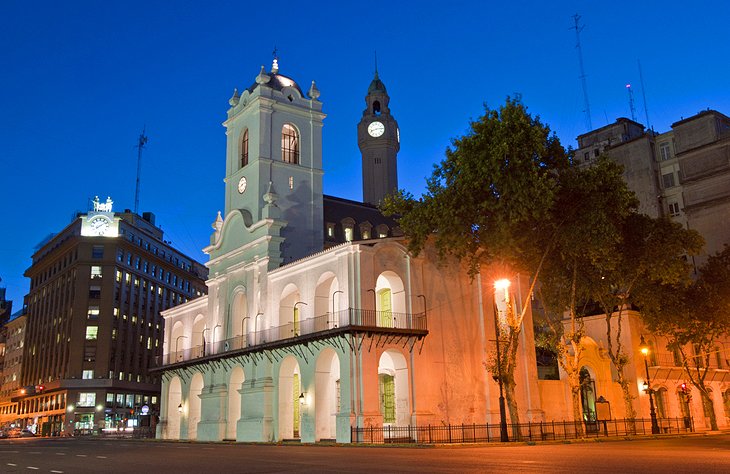 Located in Plaza de Mayo, the beautiful Cabildo served as the seat of the colonial government and was at the epicenter of the May 1810 revolution against Spanish rule. It dates back to 1610 and was later expanded throughout the 18th century.
These days this splendid building houses the National Museum of the Cabildo with its numerous exhibits relating to the city during the 18th century, including a replica of the city's first printing press, an exhibit of Jesuit and colonial art, and numerous old maps and photos of the city.
Another museum of interest in Plaza de Mayo is the Museo de la Casa de Gobierno. Located inside the Casa Rosada, the Presidential Palace, it provides a chronology of Argentinian presidents up to 1966 along with related artifacts and memorabilia.
Address: Bolívar 65, 1066 Buenos Aires
7. San Telmo and the National Historical Museum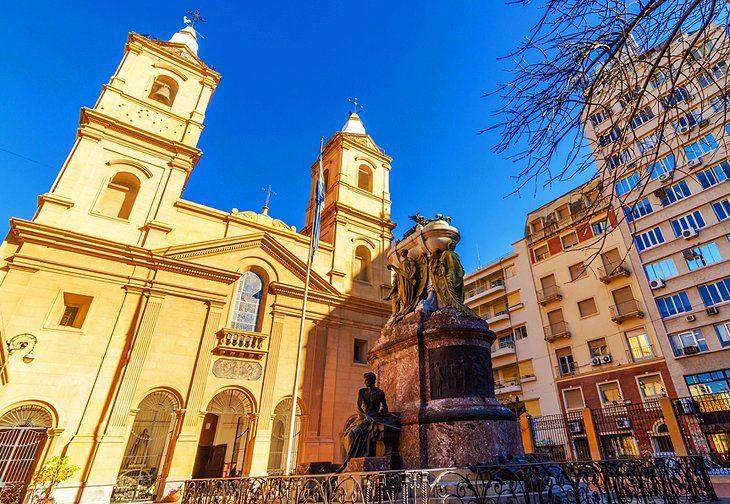 San Telmo is well known as one of Buenos Aires' more colorful districts, its narrow cobblestone streets and old colonial-style buildings home to numerous art studios and interesting galleries.
The area is also popular for its cafés, tango parlors, and boutique shops and is a delight to explore, particularly during the San Telmo Sunday Fair (Feria de San Telmo), an antiques fair that draws crowds of eager shoppers and sightseers alike.
The biggest attraction in San Telmo, though, is the excellent National Historical Museum (Museo Histórico Nacional) with its displays relating to the history of Argentina. All told, the museum houses more than 50,000 artifacts, the most important being its collection of paintings by Cándido López, a forerunner of contemporary primitive painting.
Another museum of interest is the Bernardino Rivadavia Natural Sciences Museum, opened in 1826 and now boasting 13 exhibition halls bursting with displays of Argentinian flora and fauna, along with an on-site aquarium.
Address: Defensa 1600, 1143 Buenos Aires
8. The Metropolitan Cathedral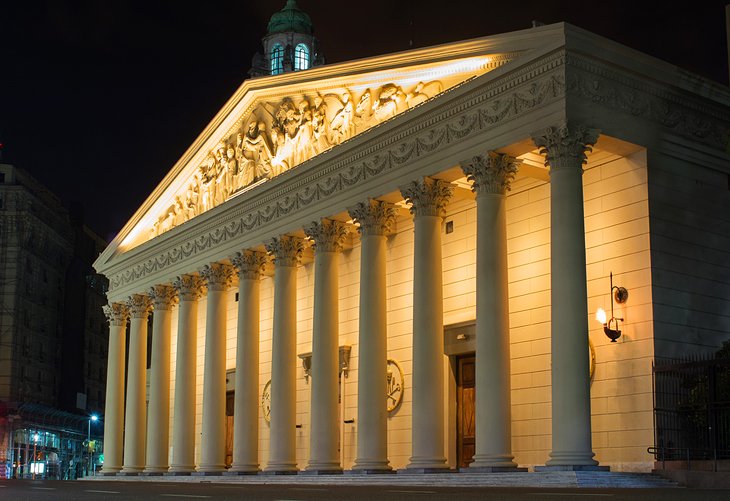 While construction of its Neoclassical façade wasn't initiated until 1822, Buenos Aires Metropolitan Cathedral (Catedral Metropolitana) overlooks Plaza de Mayo and can trace its roots back to the early 16th century when the Spanish established one of the country's first churches here.
Despite its rather plain exterior, this catholic church boasts a lovely Neo-Renaissance and Neo-Baroque interior along with numerous important artworks, including 18th-century altarpieces and statues. There's also a Walcker organ dating from 1871 that includes an impressive 3,500 pipes and is regarded as one of the finest of its kind. Also of interest here is the tomb of one of Argentina's most revered revolutionary heroes, General José de San Martín.
Another religious site worth seeing is the Block of Enlightenment (Manzana de las Luces). This city block is traditionally regarded as the historical center of learning and high culture in Buenos Aires. It includes the Colegio Nacional de Buenos Aires and San Ignacio Church, the city's oldest surviving church, famous for its tunnels and artwork.
Address: San Martín 27, Buenos Aires
9. Art Galleries Old and New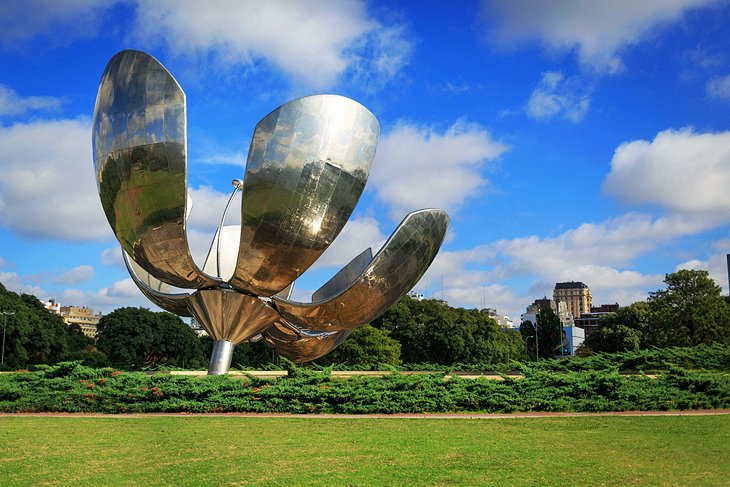 Buenos Aires has long had a reputation as one of South America's most significant centers for art. One of the newest and most impressive galleries is the Latin American Art Museum of Buenos Aires (MALBA).
Housed in a superb modern building resembling a number of interlocking cubes, this world-class museum has numerous works by modern artists from across Latin America. It also serves as a cultural center showcasing the country's film and visual arts.
Also of importance to the art world is the splendid Buenos Aires Museum of Modern Art (Museo de Arte Moderno de Buenos Aires). Housed in a former tobacco warehouse, it's home to a collection of exhibits by local painters and sculptors along with permanent exhibits of local and international artists including Salvador Dali and Pablo Picasso.
Other galleries of note include the Museum of the Spanish Art of Enrique Larreta, with its impressive collection gathered by the famous writer, and the Fortabat Art Collection, a fine art gallery opened in 2008.
Be sure to also find time to visit the city's most interesting outdoor sculpture, Floralis Genérica. This massive steel and aluminum flower stands in the midst of Plaza de las Naciones Unidas, and even closes at night and emanates a pleasing red glow.
Address: Avenida Pres Figueroa Alcorta 3415, Buenos Aires
10. Palermo and Jardín Botánico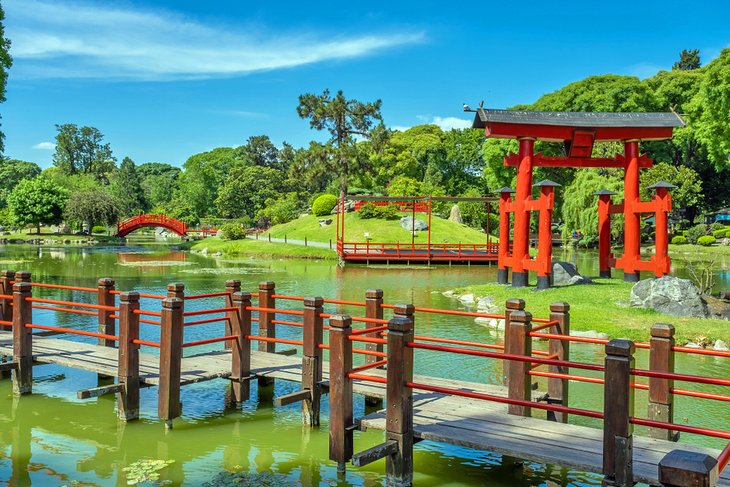 Palermo, the major recreational spot for Porteños, as residents of Buenos Aires are known, is where many of the city's largest and most popular parks lie. Once part of the estate of dictator Juan Manuel de Rosas, these days the area is home to a plethora of fine ethnic restaurants and Avant-garde fashion establishments.
It's here, too, that you'll find Jardín Botánico, the city's excellent botanic gardens with its numerous lakes, bridges, and sculptures spread across 20 acres of paradise. Established in 1898, the gardens boast some 5,000 flower species from around the world, including many from Argentina.
Highlights include such exquisite areas as the French and Italian Gardens, along with a herb museum and horticultural school. Also worth a visit are the Buenos Aires Japanese Gardens, the largest such garden in South America and popular for its bonsai collection, displays of traditional arts and crafts, and cultural center.
Address: 1425 Buenos Aires
11. The National Museum of Decorative Art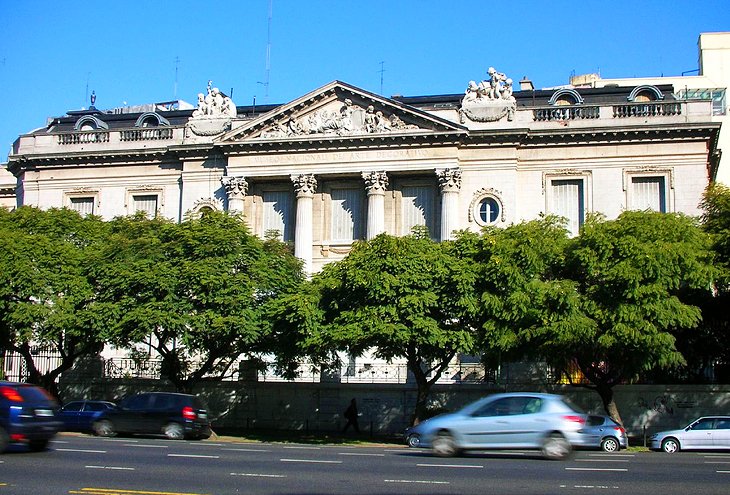 Opened in 1911 in the stunning Palacio Errázuriz, a landmark Classical French-style building in the heart of the Recoleta district, the excellent National Museum of Decorative Art (Museo Nacional de Arte Decorativo) is a must for art enthusiasts as well as those who enjoy great architecture. Highlights of the museum's collection include paintings by Spanish mannerists and French Impressionists plus Renaissance and Baroque furniture, tapestries, porcelain, and silver.
Also of interest and sharing the same building is the Oriental Art Museum (Museo de Arte Oriental) with its many fine displays of artwork from across Asia. Finally, art lovers should also check out the National Museum of Fine Arts with works by such European masters as Rodin, Renoir, Monet, and van Gogh, along with many important Argentinian artists.
Address: Avenida del Libertador 1902, 1425 Buenos Aires
12. It Doesn't Take Two to Tango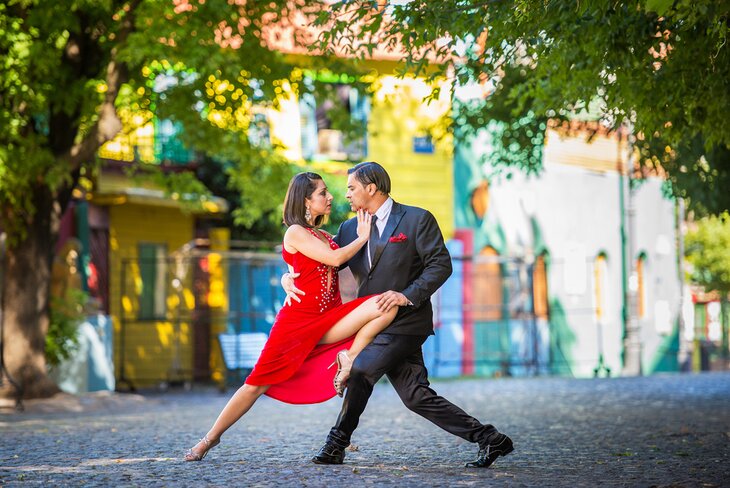 Whether you're traveling solo, with a partner, or as a family or group, you should definitely make time for a little tango in your Buenos Aires itinerary. Whether you're wanting to participate or merely observe, a variety of fun experiences are available that provide great introductions to this traditional Argentinian dance and art form.
One of the best is the La Ventana Tango Show with Optional Dinner. One of the city's most popular tango performances, the La Ventana tango show in the city's San Telmo neighborhood features live dancing and traditional Argentinian music with the option to add on a delicious three-course meal. Transportation from city hotels is included.
Another good option takes in the famous Teatro Astor Piazzolla. Your skip-the-line ticket includes a guaranteed spot for a performance at this gorgeous historic theater to witness traditional live music and dancing, with the option to add on a tasty Argentinian dinner.
Map of Tourist Attractions & Things to Do in Buenos Aires