13 Top-Rated Attractions & Things to Do in Rijeka
Author Meagan Drillinger spent a week in Rijeka when she was touring Croatia in May 2023.
Rijeka is a city that will surprise you. It certainly surprised me. Less on the tourist trail than other destinations in the country, this port city just south of the Istrian peninsula gives a unique glimpse into daily life in Croatia, while blessing you with some beautiful architectural gems and interesting things to do.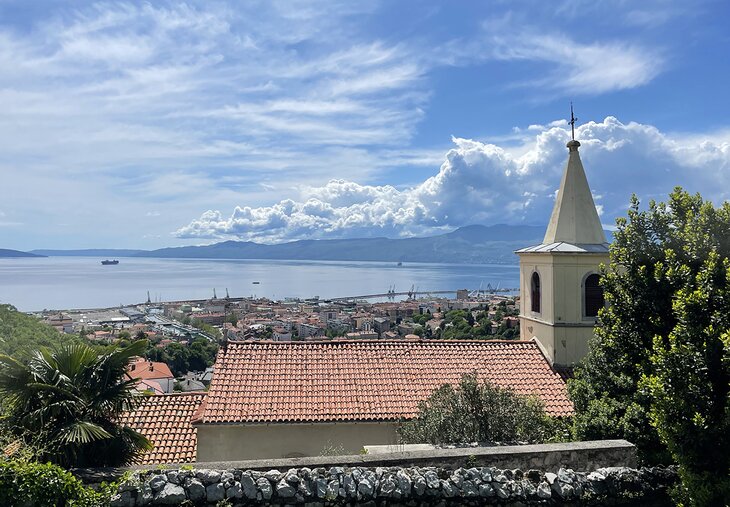 Rijeka is also a perfect home base from which to explore the nearby destinations in Croatia that often get far more tourist attention.
I was unsure what to expect when I booked a place to stay for a week in Rijeka. I knew that the city was equidistant to many of the medieval towns in nearby Istria, as well as the dozens of Blue Flag beaches along the Adriatic Coastline. Plus, Rijeka is only a two-hour drive from Zagreb so it was easy to access from the airport.
Needless to say, Rijeka surprised and delighted. From the attractions in the centuries-old Old Town brimming with Neoclassical architecture to its supremely well-maintained road system that got me to and from the Riviera-style sea towns, stunning beaches, and medieval hilltop cities, as well as the nearby Risnjak National Park, Rijeka ended up being the perfect place to put down roots for a deeper dive into northern Croatia. Plus, it's a popular jumping-off point for exploring Croatia's many islands.
Be sure to plan your sightseeing with my list of top things to do in Rijeka, Croatia.
1. Enjoy the Views from Trsat Castle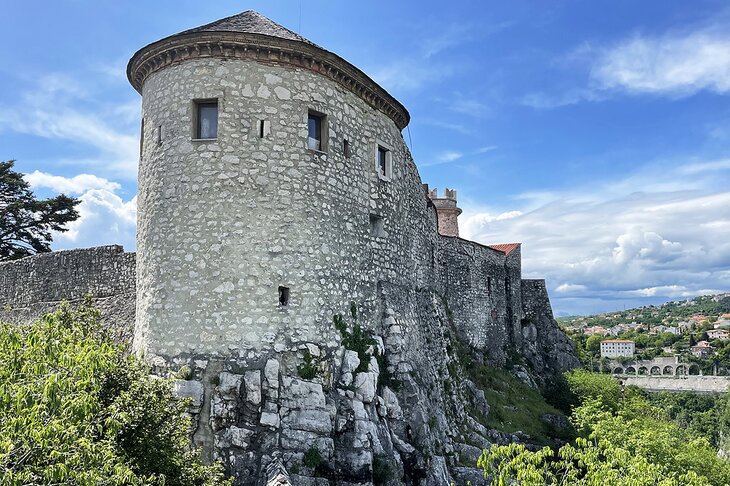 Perched high above the charming medieval town after which it's named, Trsat Castle (Gradina Trsat) — along with the neighboring Our Lady of Trsat church — offers some of the best views in Croatia. And while getting here certainly involves a little work given its elevation should you choose to take the pilgrimage stairway (public buses can be used as an alternative), it's well worth the effort.
Built on the site of an old Roman fort and much altered since, this 13th-century castle is notable for its fine courtyard (konak), which now hosts a café, as well as its superb views over the town, the Rječina River, and the Kvarner Gulf on the Adriatic Sea. The castle also serves as a backdrop for a regular schedule of events and concerts.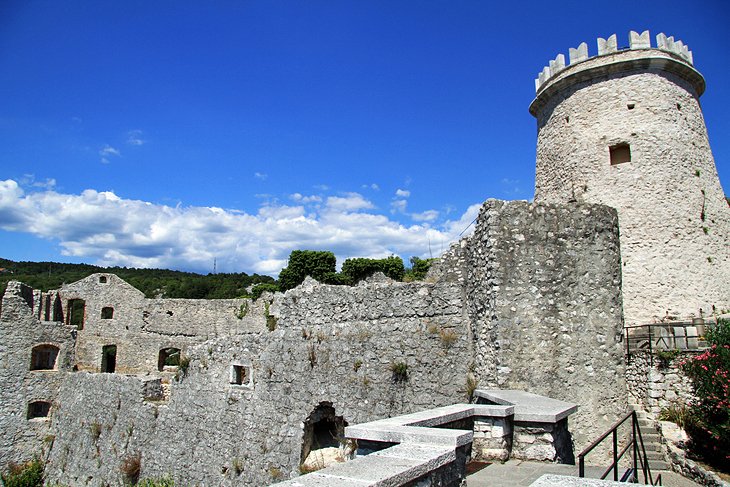 This castle was a highlight for me, particularly for the sweeping views down over the red tile rooftops of Rijeka and the Adriatic Sea. You can see the mountains of Istria rising out directly in front of you, as well as a glimpse of the coastal buildings of Opatija in the distance. It's simply stunning.
While you're up on the hill, be sure to stop at Konoba Tarsa. This is a top spot to try some traditional Croatian cuisine. The interior of the restaurant is evocative of another century, with tons of exposed brick, stone and lots of paintings and knick-knacks covering every inch of the space. The cuisine is supremely Croatian, particularly the fritaja (basically an omelet with lots of different fillings).
Address: Partizanski put 9a, 51000, Rijeka, Croatia
2. Climb the Petar Druzic Stairway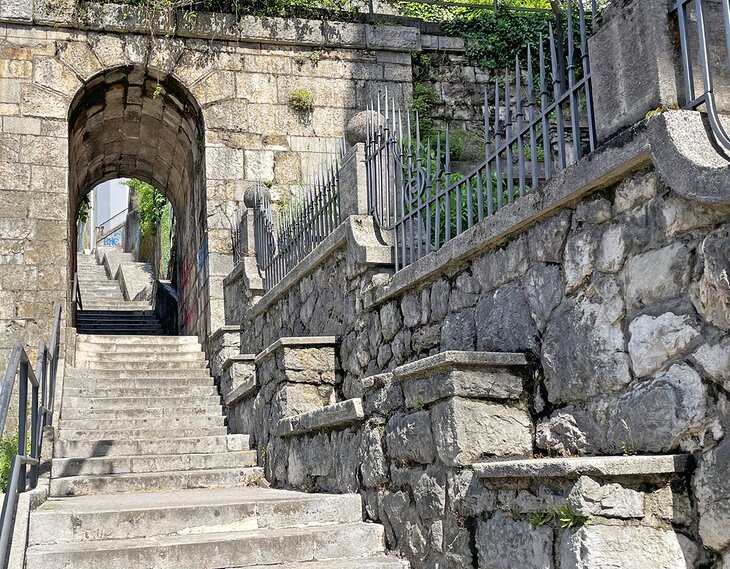 Part of the historically important pilgrimage path to the Church of Our Lady of Trsat (Gospa Trsatske), climbing the Petar Druzic Stairway (Stube Petra Kružića) is a must-do when walking the old city's many pleasant lanes and alleys. Part of the lower portion of the stairway leading from Krizaniceva ulica was built by Captain Petar Kružic of Klis in the 16th century, with the remainder of the stairs added later.
Today, the stairway consists of a total of 538 steps in total and leads up through the Rjecina Gorge. Yes, it's a steep and sometimes difficult climb, but it's one that's well worth the effort.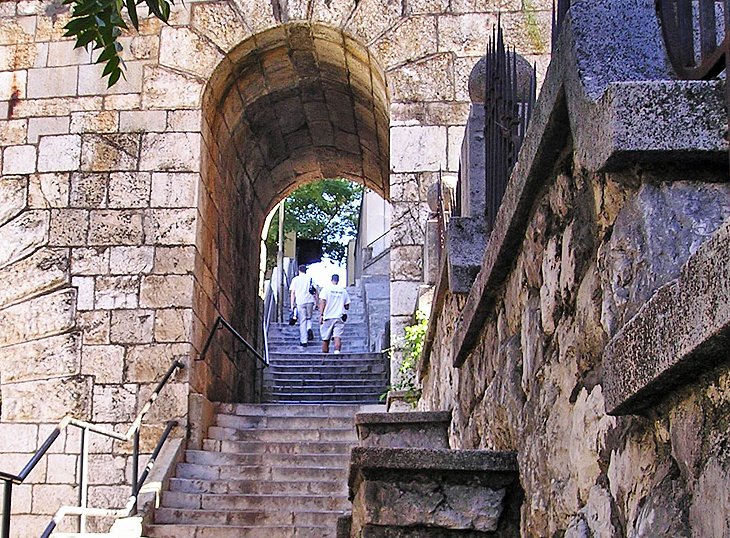 Along the way are a number of quaint, small chapels dedicated to various saints that are also used as resting areas for participants of the pilgrimage. Once at the top, you can enjoy a visit to two of the town's top attractions: the Our Lady of Trsat Church, and Trsat Castle.
3. Make a Pilgrimage to Our Lady of Trsat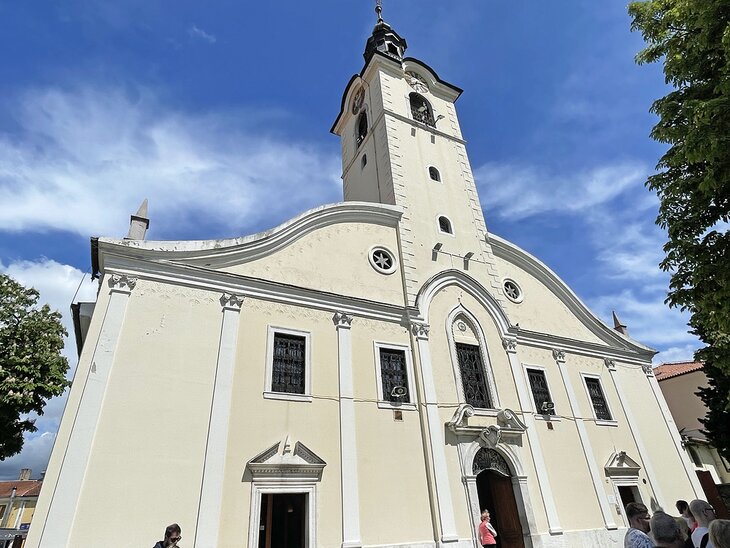 Long a pilgrimage site that has attracted large numbers of followers over the years, the Church of Our Lady of Trsat (Gospa Trsat) is famous for its "miraculous" icon of Mary. Also known as the Sanctuary of the Mother of God, the depiction of Mary is believed to have been painted by St. Luke.
This important Croatian shrine is believed to date all the way back to 1291, when angels supposedly placed the home of Jesus' Mother, Mary, here. The church you see today was built on this sacred spot soon after by Franciscan monks, although the adjoining monastery wasn't added until later in the 17th century.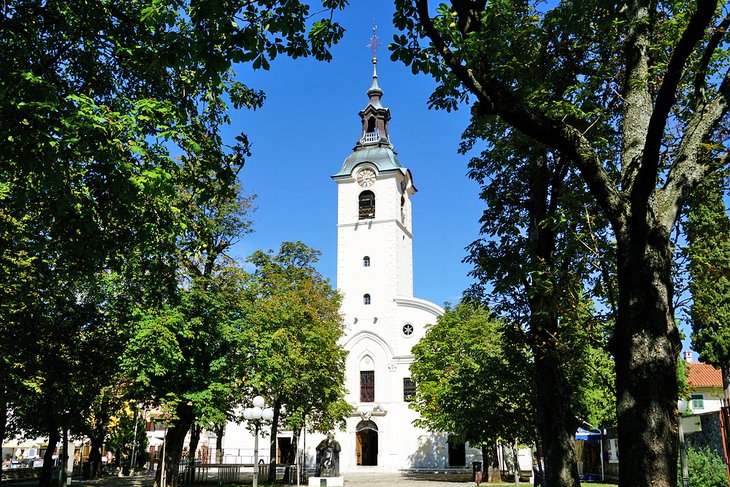 Highlights of a visit include the richly decorated chapel with its collections of religious treasures, including rare objects made from gold and silver. Tours can also be booked to view the church's impressive art collection, too. The church can, of course, be accessed via the Petar Druzic Stairway, or by a bus from the city center.
The front of the church has a leafy courtyard with sculptures and it's not uncommon to find residents basking in the warmth from this stony perch.
The church sits at the top of a very windy hill. The highest point in the city, the top of the hill has spectacular views down over Old Town and out to sea. It's worth spending a little time up top here to explore the quaint restaurants and shops. Also within walking distance from the church is the famous Trsat Castle.
Address: Frankopanski trg, 51000, Rijeka, Croatia
4. Visit PEEK&POKE Computer Museum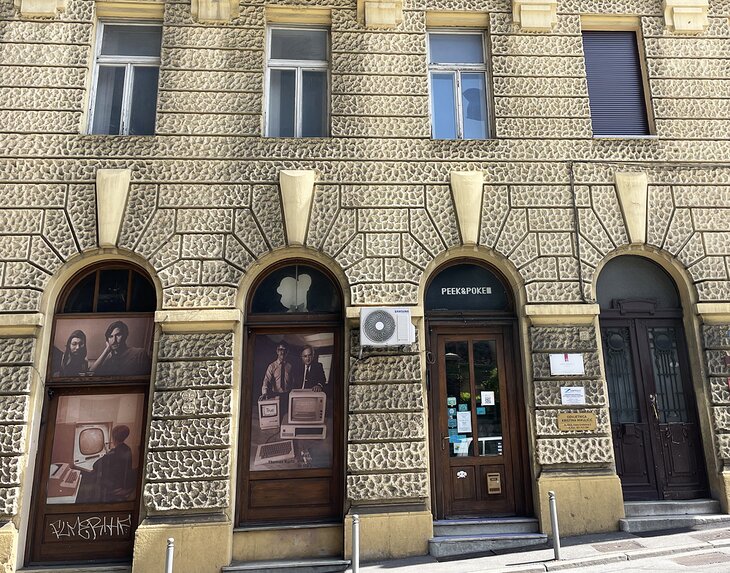 Visiting this one-of-a-kind museum has become one of the most popular things to do in Rijeka. Covering two stories, it is filled with more than 2,000 old computers, hand-held games, printers, gaming consoles, and other relics of technology's great leap forward in the last three decades.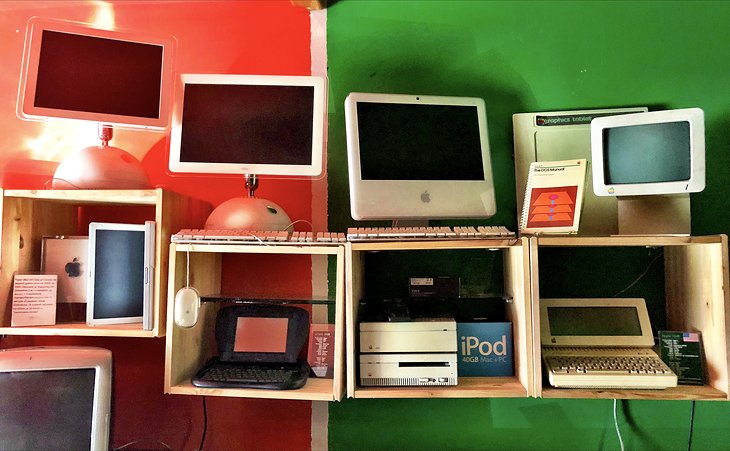 This fun attraction is a particularly popular choice for families – the poke aspect is literal and you can play on the working machines. Parents will get a kick out of explaining (and reminiscing about) the old technology to their kids.
Address: Ivana Grohovca 2, Rijeka, Croatia
5. Take a Walking Tour to Gradski Toranj (City Tower)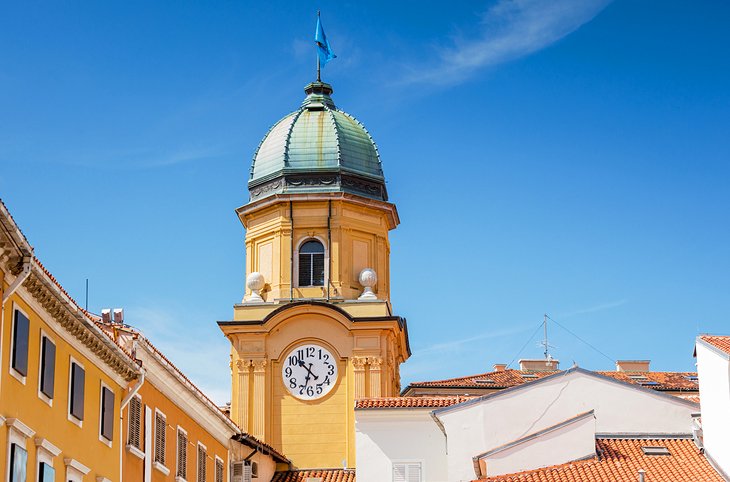 Built into and alongside the surrounding buildings, the City Tower (Gradski Toranj) was originally part of one of the main gates leading into Rijeka which was famous for having survived the great earthquake of 1750 relatively intact.
The tower was erected on top of the old gate soon after, with the clock added during the late 18th century, and the final flourish, its dome, added in 1890, when the tower underwent reconstruction. Adorned with numerous old coats of arms, it's well worth visiting as part of a city walking tour, which should also include the lovely 19th-century Town Hall.
6. Visit Saint Vitus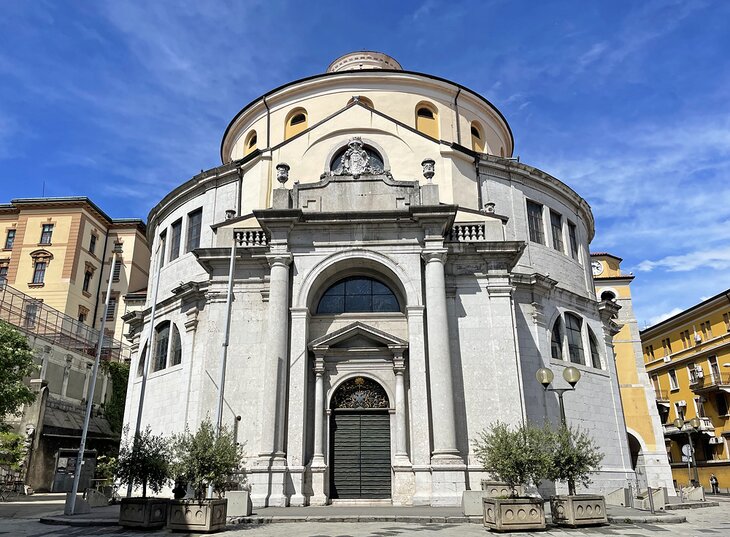 Rijeka Cathedral – also known as Saint Vitus Cathedral (Katedrala Sv Vida) and formerly the Church of St. Vitus – is a Baroque structure based on a unique round floor plan in the heart of old Rijeka. The original structure, started by Giacomo Briano, a well-known Jesuit architect in 1638, was built on top of an even older structure and took more than 100 years to finish, finally reaching completion in 1744.
Highlights include a large 13th-century crucifix, which, according to legend, started to bleed after a disgruntled local threw a rock at it, along with a number of fine Baroque altars.
Perhaps my favorite architectural landmark in Rijeka, Saint Vitus sits stoically in a quiet courtyard in the heart of downtown Rijeka. Standing in front of this magnificent piece of architecture was a serenely calm moment in an otherwise buzzing city. Take a moment to step off the main roads and away from the zipping taxis and pedestrians for a small moment of admiration.
Address: Grivica ulica, Rijeka, Croatia
7. Take a Drive to Kastav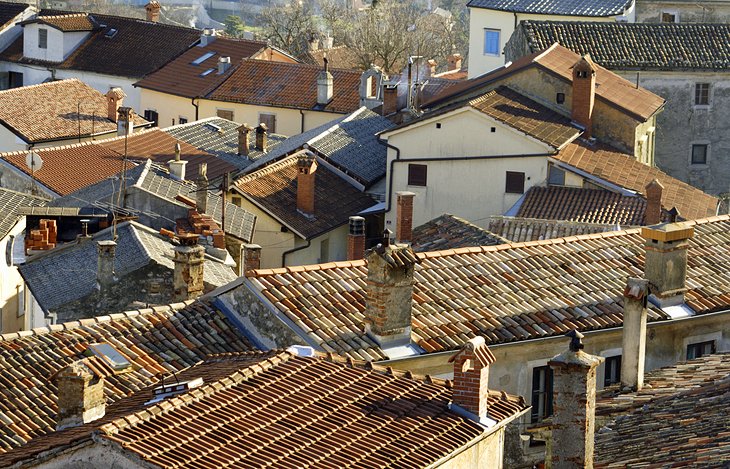 You'll want to dedicate two or three hours to exploring the small town of Kastav, just a short drive northeast of Rijeka. Kastav dates back to the Middle Ages and is famous for its old castle that once housed nobility and other public figures during the 16th and 17th centuries.
Kastav's main square, Lokvine Square, contains many of the town's most interesting architectural treasures. Here, you'll find the Church of St. Helen (Sv Jelena Krizarica) from the 17th century, the 15th-century Church of St. Anthony of the Desert, and the 16th-century Loggia.
Kastav also hosts a popular annual summer festival. The Kastav Cultural Summer Festival (Kastafsko kulturno leto) is devoted to musical and theatrical performances, as well as the visual arts (June to August). Come winter, the town puts on the Kastav Winter Carnival, which runs from January 17th to Ash Wednesday and is marked with parades and costumes with elaborate masks and various forms of entertainment.
8. Capuchin Church of Our Lady of Lourdes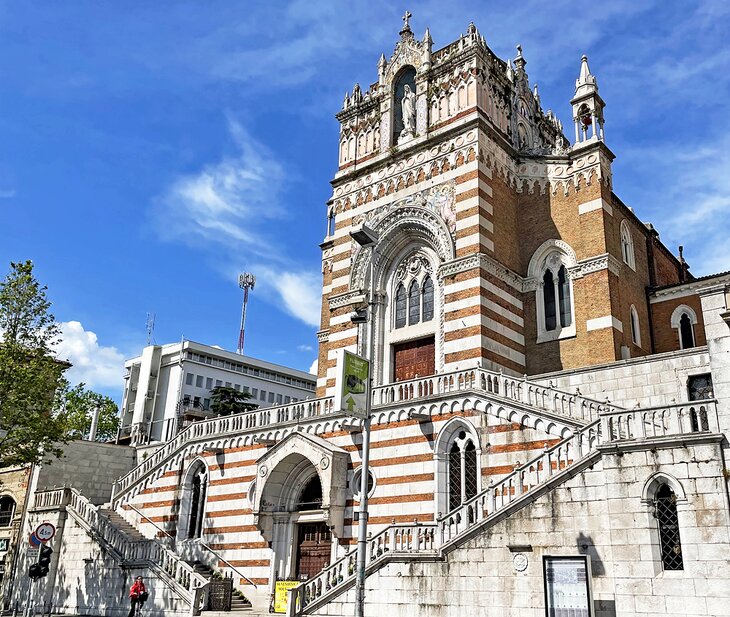 Built in the early 1900s to mark the 50th anniversary of the miracle of Lourdes, the Capuchin Church of Our Lady of Lourdes (Kapucinska Crkva) is one of Rijeka's most recognizable attractions and is so picture-perfect that it's frequently used on postcards and promotional material.
Designed by Budinic, this splendid old church was almost never completed after the project ran into financial problems and was stalled for years. Thanks to generous townsfolk and parishioners, however, donations poured in to complete it, the result being a beautiful neo-Gothic structure with a splendidly ornate façade and an interior rich in detail with frescoes by Romulo Venucci, a local Croatian artist.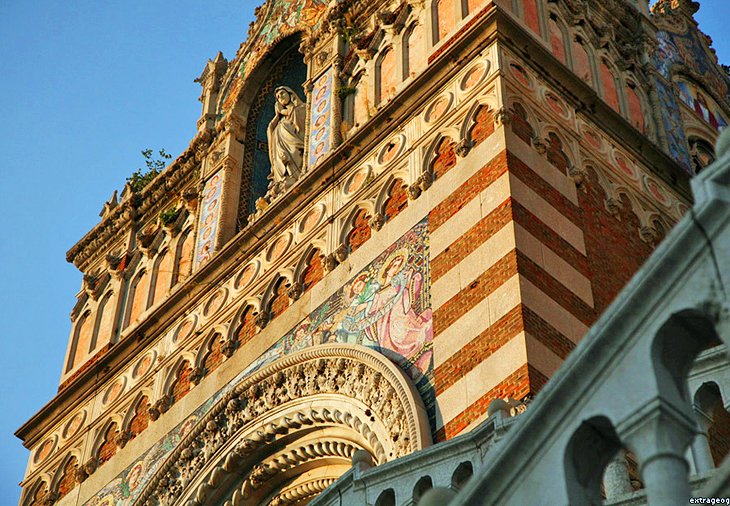 Tip: Afterwards, walk over to Ristorante Spagho for a taste of truly fresh Adriatic seafood and homemade pasta. You'll find northwestern Croatia to have supremely authentic and fresh Italian food, which is fitting seeing as the Italian border is less than an hour away. At Ristorante Spagho, the interior dining room is romantic and cozy, while al fresco tables are perfect for sunny days and people-watching.
Address: Žabica, 51000, Rijeka, Croatia
9. Have Fun Outdoors at Risnjak National Park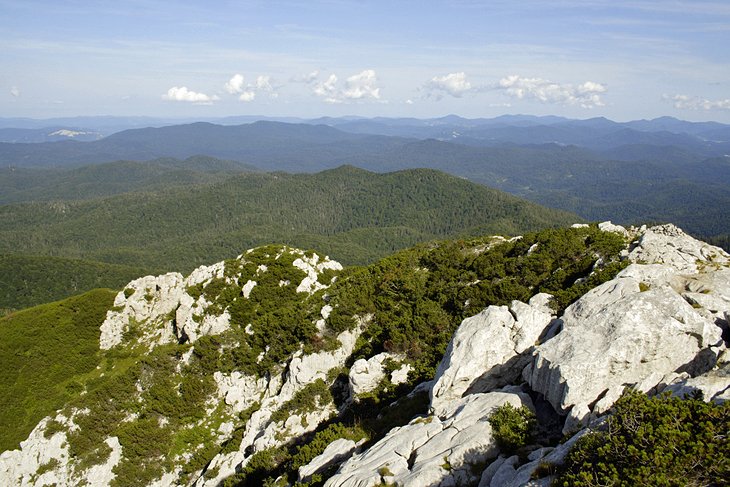 Crowned by the 1,528-meter-tall craggy peak of Veliki Risnjak, the heavily forested Risnjak National Park (Nacionalni park Risnjak) is a haven for outdoor enthusiasts. One of the park's best-known trails is the Leska Trail, a relatively easy hike that takes average hikers approximately two hours to complete.
Created in 1995, this excellent park has 12 separate areas of interest signposted in both English and Croatian, including a more challenging three-hour trek that leads to the summit of Veliki Risnjak. Named for the rare lynx that inhabit the area, the park has a wide variety of fauna ranging from large animals, including bears and deer to more than 50 varieties of birds.
Also of interest is the Source of Kupa, a bottomless turquoise pool of water credited as the starting point of the Kupa River.
10. Swim and Sunbathe at Sablicevo Beach
Rijeka is home to some beautiful beaches, and Sablicevo Beach in the eastern part of town is the best known. It can be accessed on foot from town, although it's a long walk and it is better to take public transport or drive.
The water is a gorgeous mix of emerald and cobalt colors, and it's clear and warm come summer when it fills up very quickly – it is not a very big beach. Note that like most beaches in this area, you'll find pebbles over sand. There are free showers and toilets on-site.
11. Tour the Governor's Palace and Maritime and Historical Museum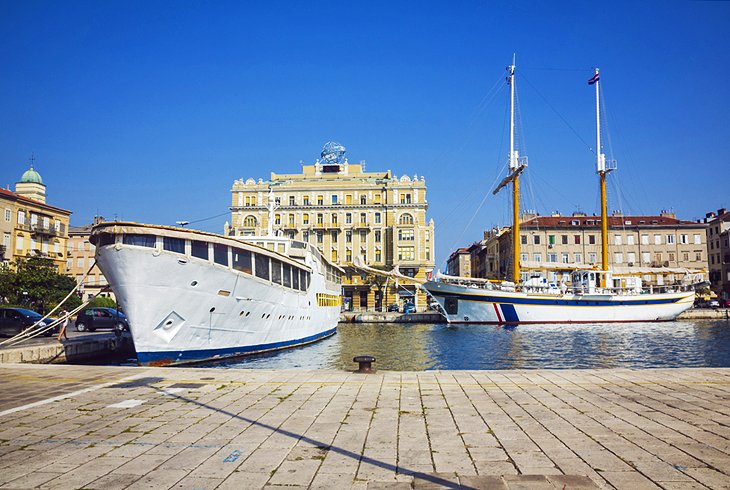 Once the residence of the Hungarian governor, the Governor's Palace (Guvernerova Palaca) now houses the Maritime and Historical Museum of Coastal Croatia (Povijesni I Pomorski Muzej). This splendid old neo-Renaissance building, designed by Alajos Hauszmann, an architect from Budapest, was built in the late 1800s and is itself worthy of a visit for its well-preserved grandeur.
Highlights of this historic museum include an interesting display of model ships along with a range of nautical equipment. Also of interest is a selection of archaeological finds from prehistoric times to the Middle Ages, as well as an ethnographic collection and furniture displays.
The museum was established in 1876 but has been housed in the Governor's Palace since 1955.
Address: Muzejski trg 1/1, Rijeka, Croatia
12. The Natural History Museum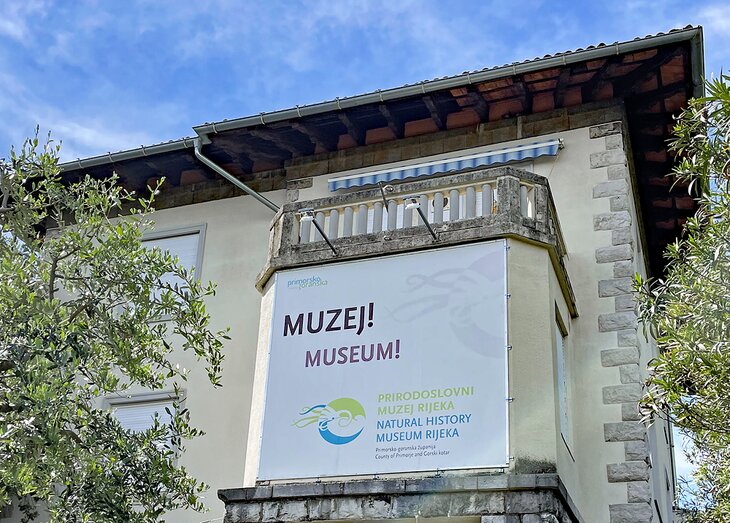 Housed in a lovely old 19th-century villa, the Natural History Museum of Rijeka (Prirodoslovni muzej Rijeka) contains a wide range of displays and some 90,000 artifacts related to the city and the surrounding area.
The diverse collection includes rocks and minerals, a paleontology collection, and numerous fossils found in nearby caves. Other highlights include an exhibit entitled The Evolution of Man with displays of bones showing the various stages of human evolution, a 100-year-old collection of marine invertebrates, and a large butterfly collection.
The Natural History Museum is just a few steps behind the Governor's Palace and the Maritime and Historical Museum. In fact, almost everything in downtown Rijeka is within walking distance.
Address: Lorenzov prolaz 1, Rijeka, Kvarner 51000, Croatia
13. Take a Day Trip to Moscenice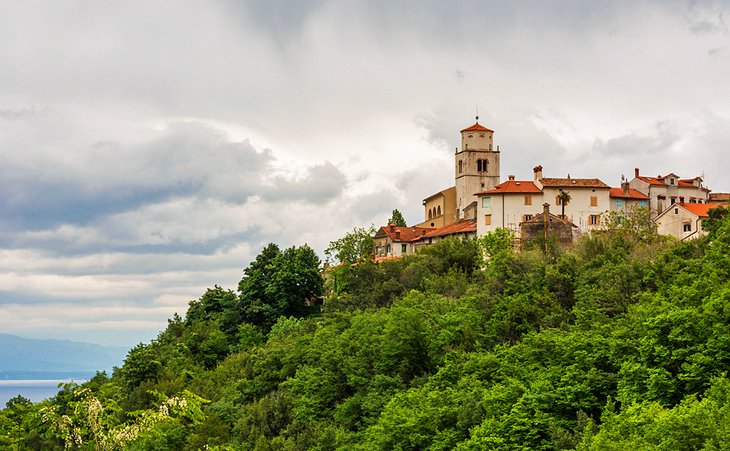 The lovely coastal village of Moscenice makes a great day trip and is about 30 kilometers southwest of Rijeka. Perched on a hilltop and offering superb views over the Kvarner Gulf, Moscenice's quaint, narrow streets and alleys lead to the many attractive piazzas so typical of this medieval town.
Highlights include the Baroque Church of St. Andrew (Sv. Andrije), rebuilt in the 17th century and easy to find thanks to its tall bell tower, which rises above the rest of the town; the old town walls; the 16th-century Church of St. Sebastian; and the 17th-century Church of St. Bartholomew.
If time permits, be sure to pop into the Ethnographic Museum (Etnografski Muzej), which explores the history of the town. Below the town is Moscenice Draga with a pebble beach, which can be reached by a set of stairs leading down from Moscenice.
Map of Attractions & Things to Do in Rijeka
More Related Articles on PlanetWare.com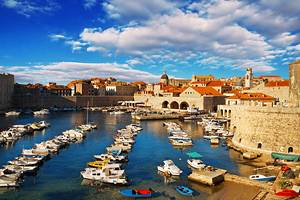 Dalmatian Coast: About three hours south of Rijeka, Zadar anchors the northern Dalmatian Coast and is well worth visiting. For ideas on what to see here, review our article on the Top Tourist Attractions in Zadar & Easy Day Trips. Don't miss its Romanesque-style cathedral, as well as picturesque Kornati National Park just off the coast. Also on the Dalmatian Coast, UNESCO-listed Dubrovnik is known as the "Pearl of the Adriatic," and its stunning UNESCO-listed old town is a must-see on any Croatia itinerary.