14 Top-Rated Attractions in Amiens & Easy Day Trips
On the banks of the Somme River in the heart of the Picardy region, the charming town of Amiens is full of surprises. Surrounded by quiet countryside, Amiens has an unexpected energy for a relatively small town. In fact, it's a lively city with a wide variety of cultural happenings and unique points of interest. Many of the city's top attractions spark the imagination, such as the Notre-Dame Cathedral, the largest Gothic church in France, and the Tour Perret, the first skyscraper built in Europe. The creative world of the city's most famous author comes to life at the Maison Jules Verne, which displays his models of flying machines and naval ships. In the centre-ville and the Quartier Saint-Leu (the areas that comprise the "old town"), tourists can wander picturesque cobblestone streets, shop, relax at an outdoor café, and admire impressive monuments.
For those who'd like to continue traveling farther afield, several excellent day trip destinations are within 30 kilometers of Amiens, such as the WWI Battlefields of Somme and the Samara Park, which reenacts scenes from prehistoric times. Find the best things to do with our list of the top tourist attractions in Amiens and easy day trips.
1. Cathédrale Notre-Dame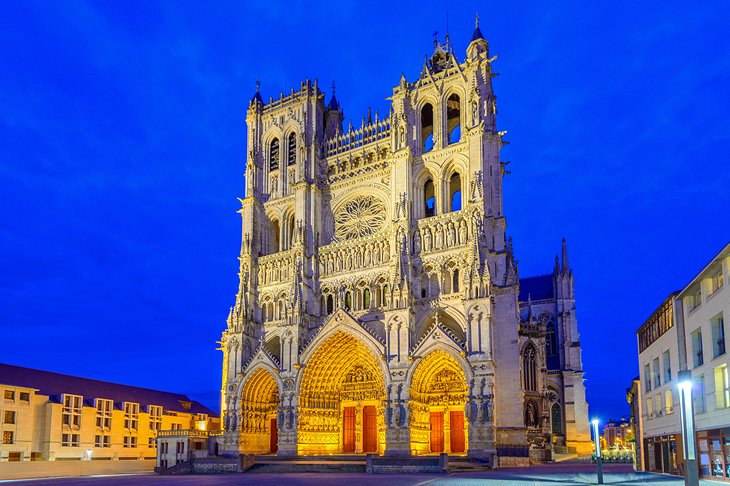 A masterpiece of High Gothic architecture, this UNESCO-listed cathedral is one of the biggest churches ever built, based on its total surface area of 7,700 square meters. With a length of 145 meters, the Amiens cathedral could fit a football field or the Notre-Dame de Paris twice. The immense size, harmony of architectural style, and intricate details are remarkable. Built in 68 years (between 1220 to 1288), the construction was rapid for a medieval cathedral, which explains the harmonious unity of the design. Once it was completed, Amiens' cathedral made such a dazzling impression that it inspired the plan for a similar one in Germany, which is today the most impressive of all the sights in Cologne. A notable aspect of Amiens' cathedral is the facade, which features three highly embellished doorways influenced by the west facade of Notre-Dame in Paris. The doorways are decorated with a profusion of 750 statues: Old and New Testament figures, apostles, prophets, and a figure of Christ in the attitude of blessing. In the tympanum is a depiction of the Last Judgment.
The cathedral's interior reaches over 42 meters in height and has 126 pillars, giving the sanctuary a breathtakingly immense feel. Visitors are awestruck by the grandiose, bright, and airy space. An innovative structure of ribbed vaults and flying buttresses allowed for more surface area of stained-glass windows, creating an ethereal effect. Behind the high altar is the tomb adorned with the famous weeping angel, and a venerated relic (of John the Baptist) is found in the left-hand transept. Visitors should also be sure to take a look at the 16th-century choir stalls, embellished with carvings of more than 3,650 figures. During the Middle Ages, the cathedral's exterior was vibrantly painted. Every night during summer (from June through September) and at Christmastime in December, the "Amiens, the Cathedral in Color" light show gives a sense of the original medieval color scheme in all its glory.
Address: 30 Place Notre-Dame, Amiens
2. Musée de Picardie (Museum of Fine Arts)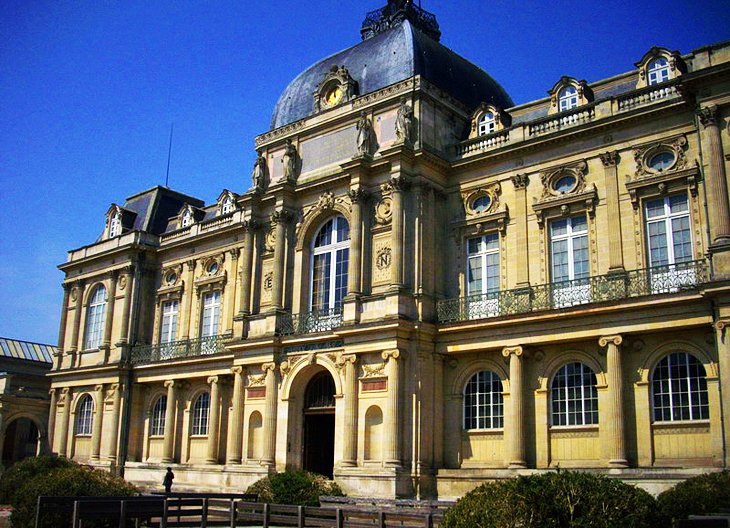 Among the finest museums outside of Paris, the Picardy Museum was modeled after the Louvre. Housed in a gorgeous Second Empire building, Amiens' fine arts museum has an extensive collection, which brings together archaeological finds, medieval art, sculptures, and European paintings. Highlights are the sculpture collection, which includes stellar pieces such as the Buste d'Anatole France by Bourdelle, and the paintings collection, with masterpieces by El Greco, Tiepolo, Corot, Fragonard, and Courbet, as well as works by famous artists of the 21st century such as Picasso and Mirô. The Musée de Picardie is scheduled to reopen in the autumn of 2019 after an extensive renovation.
Address: 48 Rue de la République, Amiens
3. Quartier Saint-Leu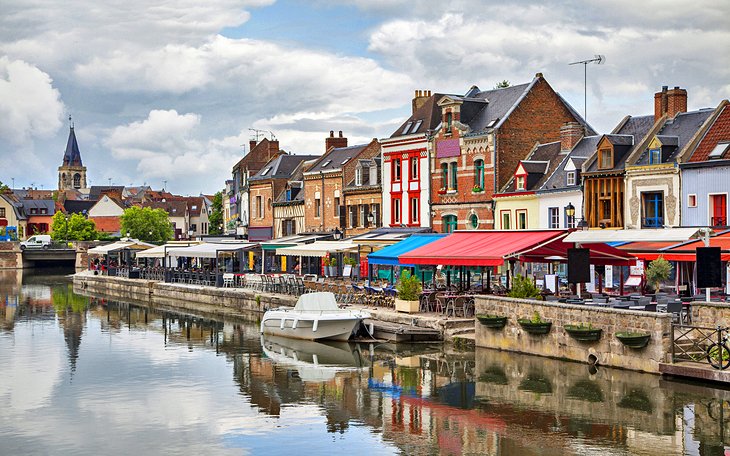 Amiens' most trendy and happening neighborhood, the Quartier Saint-Leu is an atmospheric medieval quarter, which extends from the Notre-Dame Cathedral to the Port d'Aval harbor on the Somme River. A scenic path alongside the Somme River lends itself to pleasant strolls. Reminiscent of Venice, the district is traversed by canals and can be toured by boat. Another way to discover the area is by wandering around the jumble of narrow cobblestone lanes (the names of the streets reflect the quarter's artisan past), which are lined with quaint half-timbered houses. It's also a delight to explore the neighborhood's art galleries, bookshops, antique stores, and small locally owned boutiques. The best way to take in the ambience is at one of the outdoor cafés — many have views of the Notre-Dame Cathedral.
At the center of the quarter is the Eglise Saint-Leu, an interesting Late Gothic church with a timber roof. A short walk away from the Saint-Leu Church is the Quai Bélu, a convivial area along the Somme River with many riverside restaurants. Many establishments have al fresco dining space right at the water's edge. On Saturday mornings, the Place Parmentier across from the Quai Bélu is animated with the Marché sur l'Eau, an open-air market supplied by Amiens' hortillons, the gardeners who grow fresh vegetables, fruits, and flowers at Les Hortillonnages.
4. Les Hortillonnages (Marsh Gardens)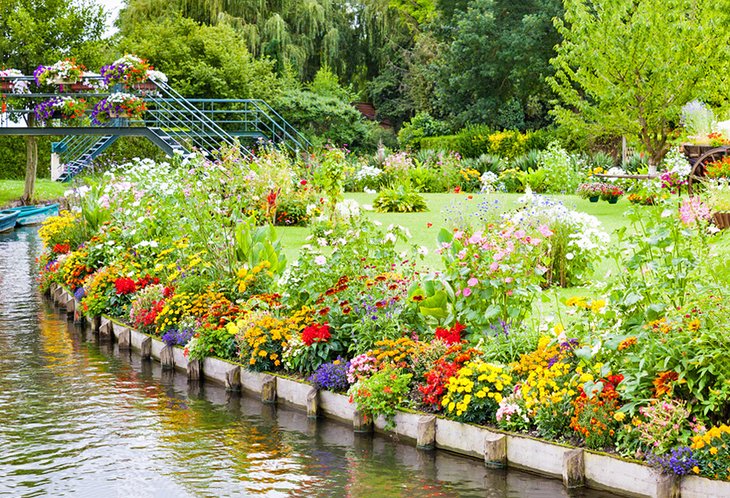 Tourists will be pleasantly surprised by a visit to Les Hortillonnages marsh gardens, which can only be accessed by boat. Amiens has 65 kilometers of canals between the Somme and Avre rivers, and the 300-hectare Les Hortillonnages are found on swampy islands in this unique ecosystem. Because they are interspersed within the canals, the fertile swamp gardens appear to be floating in the water. Since the Middle Ages, these gardens have been cultivated by "hortillons" (gardeners) who used special boats (barques à cornet) to transport fresh fruits and vegetables to market. The barques à cornet resembles Venetian gondolas; their shape is designed to allow berthing without damaging the banks.
For tourists who'd like to visit Les Hortillonnages, guided boat tours are available from April to October. On the third Saturday in June, the Marché sur l'Eau Traditionnel reenacts a 19th-century water market — the hortillons dress in old-fashioned costumes while rowing down the Somme River in their barque à cornet boats and selling their fresh produce from the dock. On weekends from June through October, the Maison de la Culture d'Amiens organizes tours and cultural programs for the Festival des Hortillonnages with events such as music concerts, circus acts, and poetry performances.
Address: 54 Boulevard Beauvillé, Amiens
5. Maison de Jules Verne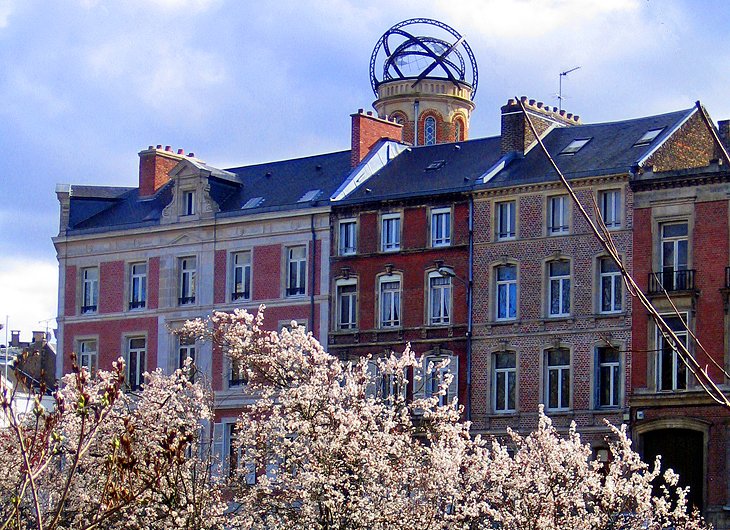 The celebrated French novelist Jules Verne wrote Around the World in 80 Days, a book about the adventures of Phileas Fogg that is considered the most famous French novel ever published (it has been translated more often than any other French work of literature). The imaginative genius of the author is on display throughout the Maison de Jules Verne, where the author and his wife lived from 1882 to 1900. At this stately 19th-century mansion in a small study, Jules Verne penned his novel Extraordinary Voyages. Another room displays the desk where, in 1869, Jules Verne started to write Twenty-Thousand Leagues under the Sea. In Verne's extensive library, visitors can peruse his favorite books, including works by Shakespeare, Cooper, Dickens, Walter Scott, and Edgar Allan Poe. The Jules Verne House also features an Observation Tower and a collection of flying machines, which were created by Jules Verne and predated the invention of planes.
Address: 2 Rue Charles Dubois, Amiens
6. Cirque Jules Verne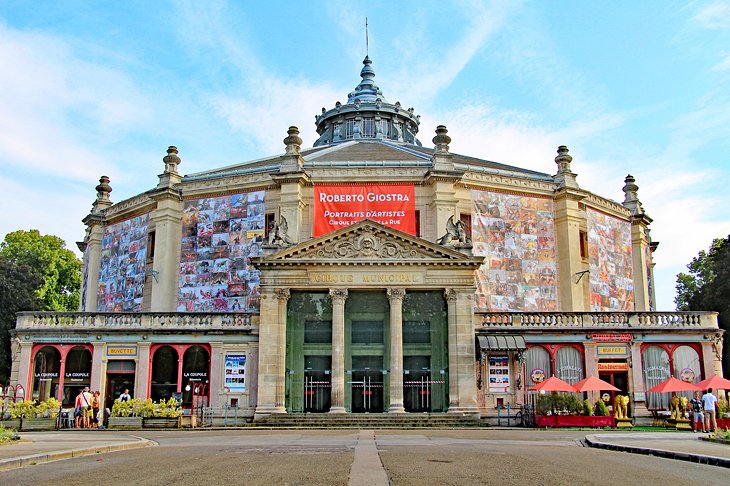 Amiens has a tradition of circus arts, and since 1889, fantastic spectacles have entertained the public at the Cirque Jules Verne. Inaugurated by Jules Verne himself, the Cirque Jules Verne is the National Center of Circus and Street Arts (Pôle National Cirque et Arts de la Rue). The facility includes an auditorium for staging circus shows and an Ecole de Cirque (Circus School), which trains thousands of circus students. The circus auditorium provides seating for 3,000 people yet still offers a warm, intimate atmosphere. For many tourists, attending a show at the Cirque Jules Verne is at the top of favorite things to do while visiting Amiens. The program of events includes circus acts such as juggling, acrobatics, and clowns, as well as musical, dance, and theater performances. With a new season introduced every year, the shows are always amazing, inspiring, and full of adventurous spirit.
Address: Place Longueville, Amiens
7. Tour Perret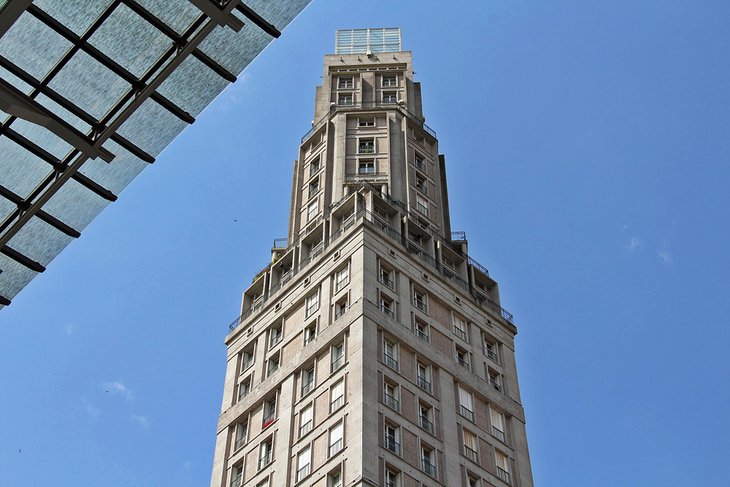 Among the most iconic sights in Amiens, the Tour Perret (built in 1942) was one of Europe's first skyscrapers. The tower reaches more than 100 meters in height, soaring almost as high as the spire on the Cathedral Notre-Dame. Together, the modern Perret Tower and the ancient cathedral create an distinctive skyline. The Perret Tower is illuminated daily after nightfall with colorful lighting effects that mark the hours.
Address: 13 Place Alphonse Fiquet, Amiens
8. Traditional Marionettes & Puppet Theater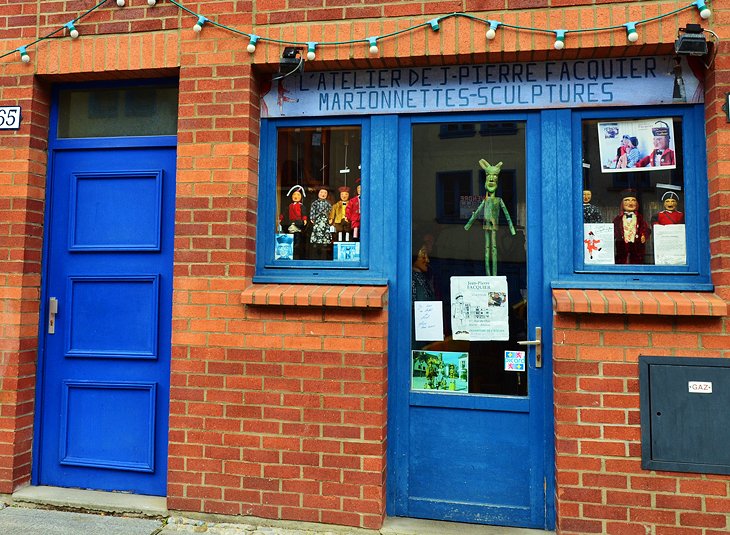 Puppet shows are a beloved custom in the Picardy region, and the 200-year-old tradition is still alive and well in Amiens. Local artisans create all kinds of marionettes to represent various characters. A typical puppet show features a whimsical, silly or farcical story line with elements of buffoonery, designed to make audiences laugh. The shows are geared towards children, but adults also find them amusing. The Chés Cabotans d'Amiens Théâtre de Marionnettes does a wonderful job of bringing the traditional puppets to life. This marionette theater performs amusing puppet shows (in French) such as Peter and the Wolf and The Three Little Pigs for children three years and older. Tourists may also enjoy browsing the ateliers (small workshops) of Amiens where local craftsmen create and sell handmade marionettes.
9. Samara Archeology and Prehistory Park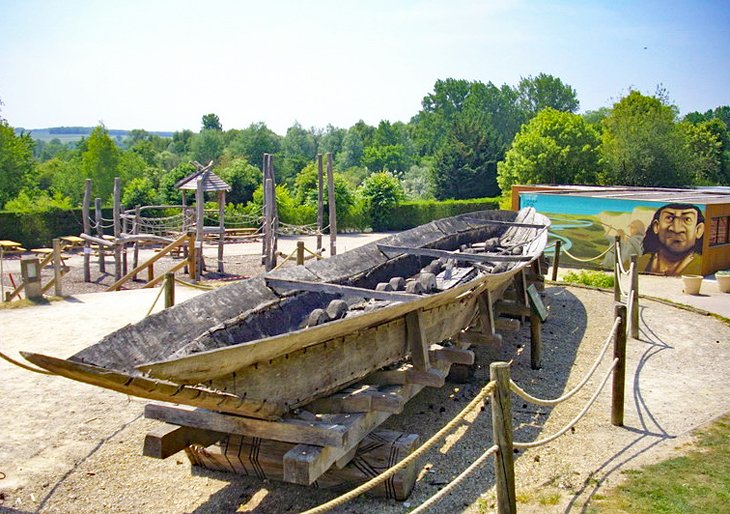 A short drive from Amiens' city center, tourists can leave behind the 21st century and enter the world of prehistory. This unique amusement park takes visitors on a 600,000-year voyage back in time, starting with the discovery of fire to the beginnings of civilization and continuing to the Gallo-Roman period. In the 1,200-square-meter Pavillon des Expositions (exposition space), exhibits are presented in a captivating way. Visitors learn about prehistoric ancestors through recreations of their daily life. There are even realistic reconstructions of ancient dwellings.
Highlights of Samara Park are the incredible prehistory reenactments such as fire-making, stick-throwing, and flint-shaping demonstrations, as well as the ateliers of artisanal crafts (that showcase techniques dating back 15,000 years) such as weaving, pottery, and leather and wood carving. The 30-hectare park is also a nature sanctuary with forests, marshland, an arboretum, and a manicured labyrinth. An easy day trip from Amiens (just a 12-kilometer drive), an excursion to Samara Park is sure to be a memorable and educational experience.
Address: Rue d'Amiens, La Chaussée-Tirancourt, 80310
10. Battlefields of Somme and the WWI Remembrance Trail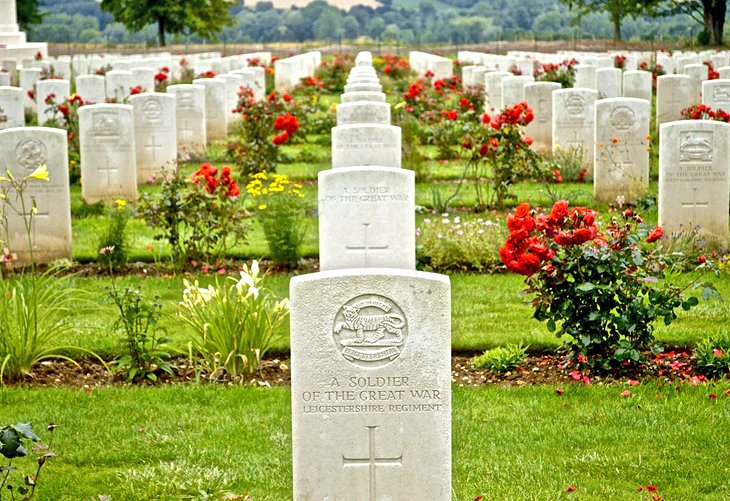 Amiens is an excellent starting point to begin a Circuit of Remembrance tour of memorial sites that commemorate WWI history. Alternatively, for those who only have time to see part of the Remembrance Trail, a day trip to the Battlefields of Somme is a good option since Somme is a short drive from Amiens (less than four kilometers). Although the Vallée de la Somme is now peaceful countryside, this area was where many WWI battles were fought. Somme was once the scene of vicious fighting during a significant battle in 1916, and visitors will understand the depth of the casualties at the cemetery in Somme.
Another nearby attraction related to WWI history is the Musée Somme 1916 in the town of Albert (30 kilometers from Amiens), an easy day trip destination accessible by car or train. Housed in a former aircraft shelter, the Musée Somme 1916 presents the history of the First World War and allows visitors to learn about the brave soldiers who fought in the trenches. Entry to the museum includes a guided bus tour of the Somme battlefields.
Slightly farther afield in Péronne (about 50 kilometers away, less than a one-hour drive) is the Musée Historial de la Grande Guerre (Museum of the Great War), which occupies the medieval Château de Péronne. The museum provides an overview of World War One history, chronicles the details of trench warfare, and displays fascinating WWI artifacts. The museum also has a gallery devoted to displaying art exhibits that focus on WWI topics.
11. Medieval Town of Lucheux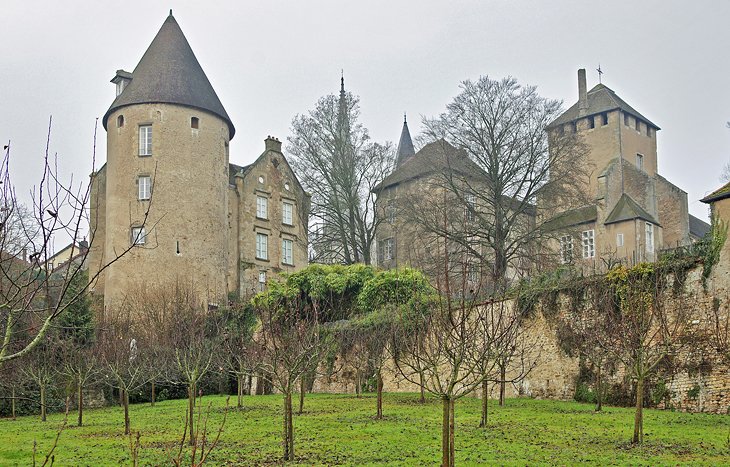 It's worth taking a day trip to the ancient city of Lucheux, just 37 kilometers away (about a 45-minute drive). Steeped in history, the city boasts three important monuments from the medieval era: a 12th- to 13th-century château fortified with imposing towers and ramparts, a Romanesque church featuring exquisite 12th-century capitals, and a UNESCO-listed belfry that dates to the 13th century.
12. Maison de la Culture d'Amiens
With an exciting calendar of events, this exceptional venue is the place to go in Amiens to catch a cinema screening; music concert; and theater, dance, or circus performance. The Maison de la Culture d'Amiens also hosts temporary art expositions throughout the year.
Address: 2 Place Léon Gontier, Amiens
Official site: http://www.maisondelaculture-amiens.com/en/
13. Magic Miniature World
Fun for both kids and adults, this unique attraction dazzles visitors with miniature scenes, which are created on a realistic scale. The scenes range from train stations and ski slopes to little villages with half-timbered houses, including details such as crowds of people, trains, bridges, trees, and other landscaping. The Magic Miniature World is open on Saturdays from 9am to noon and 2pm to 6pm.
Address: 6 Rue Colbert, Amiens
14. Abbatiale Saint-Pierre de Corbie
About 17 kilometers from Amiens, the town of Corbie is a worthwhile day trip destination because of its medieval abbey church, the Abbatiale Saint-Pierre de Corbie. The abbey's awe-inspiring facade is distinguished by its two towers, which soar to 55 meters in typical High Gothic style. The vaulted nave is 36 meters long and has a solemn air of spirituality. Founded in 657, the church belonged to the Benedictine abbey of Corbie, a powerful order that influenced much of Europe. The church possesses many treasures, including precious relics and exquisite statues.
Address: Rue Charles de Gaulle, Corbie
Where to Stay in Amiens for Sightseeing
Less touristy than many other French towns yet brimming with local culture and vitality, Amiens is an interesting place to spend a few nights. It's also a good base for those who want to explore the Picardy region and nearby Nord-Pas du Calais of northern France and perhaps continue on a travel itinerary in the neighboring Normandy region. A convenient area to stay is the centre-ville (city center) of Amiens, because most of the top attractions are within walking distance.
Luxury Hotels: In the heart of the centre-ville, the Hotel Marotte is the most luxurious hotel in Amiens. This five-star boutique hotel features plush guest rooms in a refined Belle Epoque mansion with an elegant Tea Room and Breakfast Room. The accommodations include an authentic French breakfast (croissants, fresh fruit, fresh-squeezed juice, charcuterie, cheese selection, coffee, and other hot beverages) served in a beautiful salon adorned with exquisite gilded moldings.
Another upscale hotel in the centre-ville is the Mercure Amiens Cathedrale, a short walk away (just 50 meters) from the Notre-Dame Cathedral. The location is convenient for tourists because of the wide choice of restaurants, cafes, and shops nearby. The hotel's contemporary rooms include cheerful decor, Wi-Fi, and coffee machines. For those who prefer a room with a view, several of the hotel's suites have outdoor terraces with stunning outlooks onto the cathedral.
Mid-Range Hotels: For great value in the centre-ville, just steps away from the Notre-Dame Cathedral, tourists can choose the Hôtel Le Prieuré. This three-star hotel provides guests with small but nicely decorated rooms, with Wi-Fi, in an attractive 17th-century building. Guests have the option to purchase a continental breakfast buffet. One consideration for travelers with limited mobility is that this hotel has steep stairs and does not have an elevator.
La Chambre d'Amiens offers sleek contemporary-style accommodations and a wide range of amenities, including Wi-Fi, parking, and a continental breakfast buffet. This three-star hotel is located just outside the centre-ville (but close enough to walk), near the Gare Saint-Roch (train station) and the Magic Miniature World amusement park.
In an attractive 19th-century townhouse, the Grand Hotel De L'Univers is well situated in the centre-ville, within walking distance of the cathedral. This three-star hotel features lovely rooms with traditional decor, modern amenities, and city views. A breakfast buffet is available for purchase.
Budget Hotels: Budget-conscious travelers will appreciate the affordable rates at the Ibis Amiens Centre Cathedrale just outside the centre-ville, within walking distance of the cathedral. This three-star hotel offers simple contemporary-style rooms in a historic building with beamed ceilings. A buffet-style breakfast is included.
For those who want to stay within the centre-ville, the Ibis Amiens Centre Cathedrale provides basic no-frills accommodations in a great location near the cathedral. This modern three-star hotel has Wi-Fi access, a restaurant, snack bar, and parking for an additional fee. The hotel offers various breakfast choices, which guests may purchase.
One of the best values in Amiens is found at the Ibis Budget Amiens Centre Gare, near the train station but still within walking distance of the centre-ville and the cathedral. This very basic hotel has small budget-friendly rooms with free Wi-Fi and breakfast options available for an additional charge.
More Related Articles on PlanetWare.com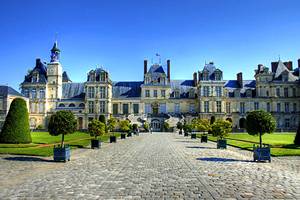 Detour-Worthy Medieval Towns and Magnificent Castles: Amiens was the capital of the historic Picardy province, which overlaps with the modern-day region known as Nord-Pas de Calais. This area is largely industrial but has retained some of its pastoral landscape along with picturesque old villages and walled towns. About a two-hour drive north of Amiens are two lovely towns that delight tourists: Bergues and Boulogne-sur-Mer. Each offer an enchanting escape to a medieval world of winding cobblestone streets, ensconced within ancient ramparts. Within a 90-minute drive of Amiens (and an easy day trip from Paris) is a remarkable châteaux, surrounded by dense forest, in the little country town of Chantilly. The Domaine de Chantilly is renowned for its lush parkland, lavish reception rooms, and superb art collection. Another splendid château is found in the "royal village" of Compiègne (slightly more than a one-hour drive from Amiens) where French Kings and Emperor Napoleon resided. Amiens is also located close enough to Paris that it could be a day trip destination by car; the drive takes approximately one hour and 45 minutes.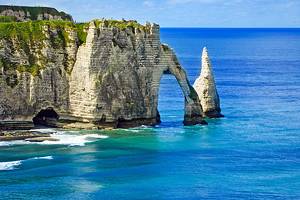 Seaside Resorts and Historic Towns of the Normandy Region: Amiens is close to many attractions in Normandy, a region with a rich heritage and unspoiled natural scenery, including a spectacular coastline. Among the best places to visit in Normandy are the seaside resorts, and several excellent destinations are found within a two-hour drive. Dieppe (90 minutes away) is one of France's first beach vacation destinations and still attracts visitors who appreciate the wide, refreshing oceanfront. More sandy shoreline along with a recreational boating harbor are found in Trouville-sur-Mer, about a two-hour drive from Amiens. The most classic of Normandy's seaside resorts is Deauville (about a two-hour drive from Amiens). Le Toquet (about a 75-minute drive from Amiens), another 19th-century resort, is known for its pristine sandy beach and stylish restaurants. For those more interested in history and culture, Honfleur (a two-hour drive) and Rouen (a 90-minute drive) are must-see stops. The medieval town of Rouen transports visitors back in time with its maze of cobblestone streets, marvelous Gothic cathedral, and quaint half-timbered houses. Considered one of the most charming towns in Europe, Honfleur delights tourists with its picture-perfect old fishing harbor.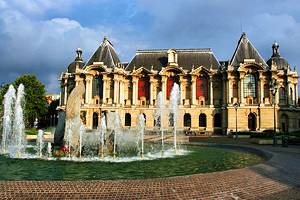 Flemish Culture in French Flanders and Belgium: North of Amiens is France's northernmost land, the Nord-Pas-de-Calais region, which borders Belgium. Part of this region corresponds with what's known as French Flanders because it shares a Flemish cultural heritage. In this area, the architectural style resembles Belgian cities, some of the older residents still speak Flemish, and much of the cuisine is similar to Belgian fare. Once the capital of French Flanders, Lille is a thriving modern city with elegant Flemish Baroque buildings and an exceptional fine arts museum. Another former center of Flemish commerce, Arras is characterized by its high-gabled Flemish burgher's houses and cobblestone squares with arcaded passageways. For those interested in traveling north to Belgium, several worthwhile attractions are easy to reach from Amiens. Approximately a two-hour drive from Amiens are the battlefields of Flanders in the town of Ypres, as well as historic Ghent, which has an ancient fortress and atmospheric Old Town.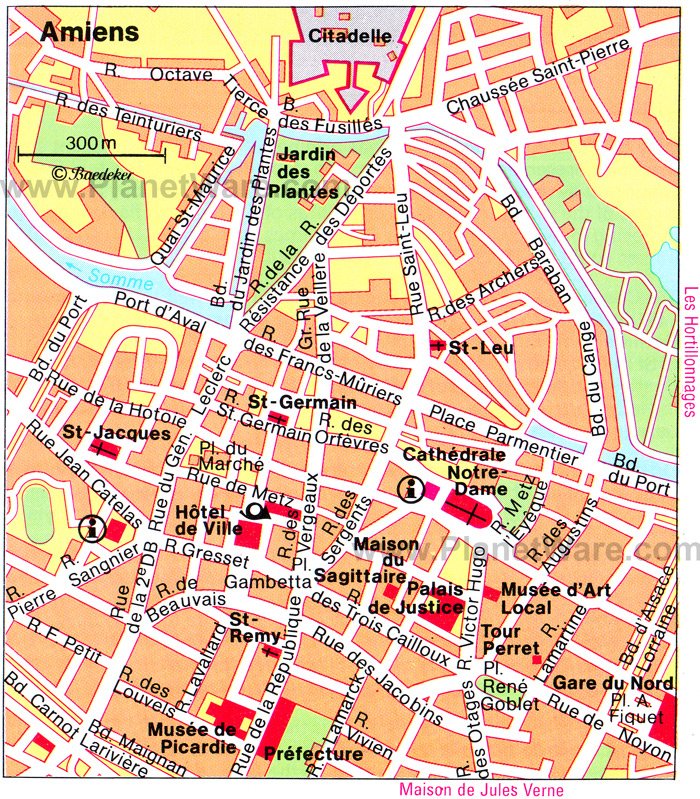 Amiens Map - Attractions
Want to use this map on your web site?
Copy and Paste the code below:
More on France