Best Time to Visit India
India is a captivating country that enchants millions of travelers from around the world. But with so much to see all year-round, many tourists wonder about the weather and the best time to visit India.
When you should take your trip to India depends on a wide variety of factors. Are you planning to visit the cultural sites in North India, lounge around the beaches in South India, or perhaps try to do both? Do you want an itinerary packed with outdoor activities, like rafting down the Ganges River in Rishikesh, or focused more on indoor tourist attractions, such as temples in Varanasi or the National Museum in New Delhi? Many of these are weather dependent.
And then there's India's vast calendar of holidays to consider, anchored by the Holi color festival in the spring and Diwali celebration of lights in the fall.
With that being said, India does have a few standout months and seasons for travelers. Let our guide to the best time to visit India help you plan a memorable trip to this destination.
Best Time of Year to Visit India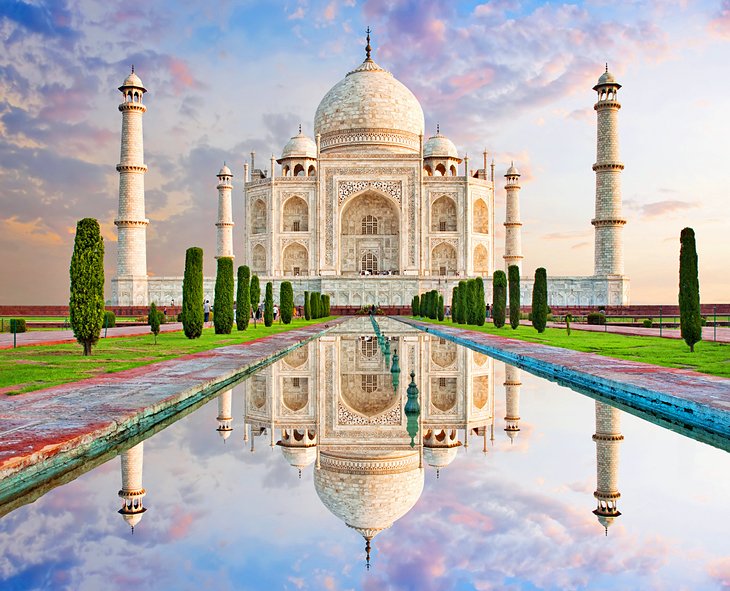 The best time to visit India is between November and March. That's when much of the country experiences cooler temperatures and significantly less rain. Most tourists visit in November and December.
In New Delhi, you can expect temperatures to range from as cool as seven degrees Celsius in the evenings to as high as 30 degrees Celsius during the peak of the day late in the season. The temperatures in the mountains of North India can get quite chilly during this time, so pack clothing that will keep you warm and allow you to traverse snow if you plan to go trekking in the Himalayas.
South India is a bit hotter during this time, but not unbearable for sightseeing. In Mumbai in December, tourists can expect daytime temperatures of 32 degrees Celsius and nighttime temperatures of 18 degrees Celsius on average. Tamil Nadu, Kerala, and Goa are all excellent destinations to include in your itinerary if you're going to India between November and March.
The nice weather makes November through March the busiest time of year to visit India. If you're trying to stay away from the crowds, avoid going to India in the later months of the year. The country typically sees well over a million foreign tourists each month during November and December.
Tourism dips slightly from January through March, making these months a better time to visit popular tourist attractions in India (like the Taj Mahal) and avoid peak rates on accommodations. Plus, the weather is not yet sweltering in North India.
Best Places to Visit in Winter in India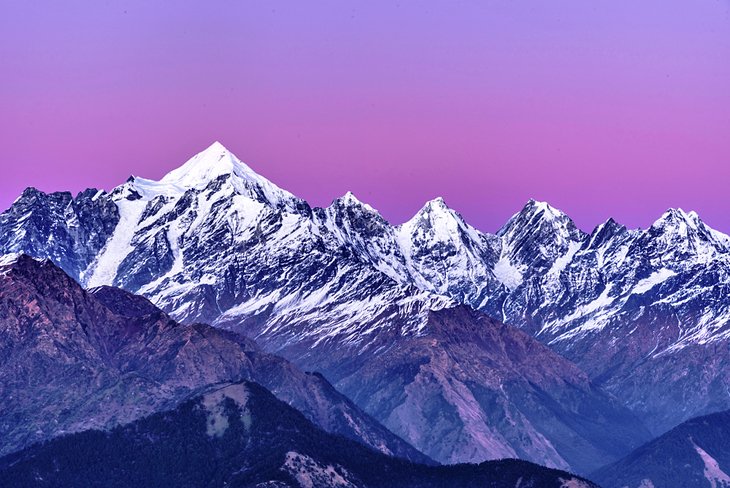 Every season offers a different experience in India. Winter, in particular, spoils tourists for choice when it comes to places to visit because of the gorgeous weather. The hardest part will be narrowing your list of great winter destinations in India down to a manageable size.
If you're looking for snow, head up north to Uttarakhand. The state is home to a stunning stretch of the Himalayan Mountains. At 2,500-plus meters in elevation, Auli treats tourists to impeccable ski conditions every winter. You can stay at a number of ski resorts, challenge yourself to winter trekking, and ride one of the longest cable cars in Asia. Expect the entire destination to be blanketed in beautiful white powder all winter long.
Shimla, a hill station in Himachal Pradesh, also ranks high on lists of the best places to visit in winter in India. It's particularly lovely during the colder months, when tourists glide around the open-air ice skating rink, and snow turns the downtown area into a fairy-tale scene.
Another mesmerizing place to visit in India in the winter is the Great Rann of Kutch in Gujarat. At 7,500 square kilometers, it's thought to be one of the largest salt deserts in the world. The village of Dhordo celebrates the beauty of the pristine white expanse during the annual Rann Utsav festival from November through February.
Not into cold weather? Then take your winter holiday in India down south to Goa. The sun-drenched beaches are lively in the winter, and it's also the best time of year to go dolphin spotting. Festival lovers, take note: Goa has tons of fun events in winter. Check out the Goa Carnival in February or March.
Finally, don't miss out on the chance to see the treasures of Rajasthan in winter, when it's significantly less hot than other times of year. You can tour the City Palace, Jantar Mantar, the iconic Hawa Mahal, and a plethora of other tourist attractions in Jaipur.
Jodhpur, India's "Blue City," also boasts a stellar lineup of attractions, including Mehrangarh Fort, Jaswant Thada, and the Toorji Step Well. Enjoy the balmy weather while it lasts – Rajasthan heats up quite a bit from late March onwards. It's a desert, after all.
Best Places to Visit in December in India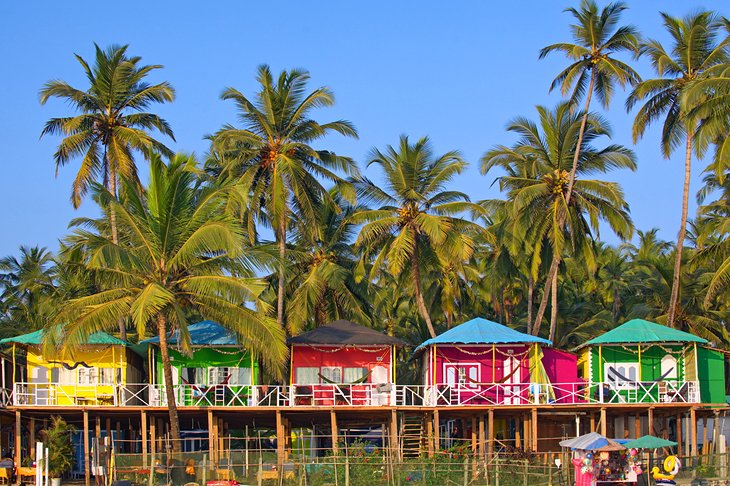 December is India's busiest month of the year for tourism. Prepare yourself for crowds, long lines, and high prices. Despite the downsides, the last month of the year boasts some unique festivals and celebrations that are worth seeking out on a trip to India.
When it comes to the best places to visit in India in December, the hill stations are always a pleasure. Shimla and Auli both boast plenty of snow and dreamlike landscapes that draw tourists from around the world. You might consider exploring Mussoorie, another sublime hill station up north. Splurge on a cottage with a fireplace to feel extra cozy. Or, check out Mount Abu, one of Rajasthan's few hill stations. It hosts its annual Winter Festival at Mount Abu on the last three days of December every year. Expect a celebration filled with traditional dancing, musical performances, and fireworks that light up the night sky.
Looking for the best places to celebrate the holidays on a trip to India in December? Start with Goa. Christians make up a huge portion of the population in the beach state, and they throw a magnificent Christmas celebration. Tourists can experience midnight mass in historic churches and Christmas trees decked out in the most festive decorations. Don't be surprised if you encounter some fake snow, as well. The jovial atmosphere carries through Goa's New Year's festivals.
Diu Island, south of Gujarat, also shines in December. The winter weather makes for the perfect atmosphere for bonfires on the beach or long walks along the shoreline of this breathtaking destination.
And just like the rest of Rajasthan during the winter, Udaipur is particularly wonderful in December. The city's lakes warm up the chilly winds that gust from the hills, resulting in a pleasant atmosphere for sightseeing.
Best Places to Visit in Summer in India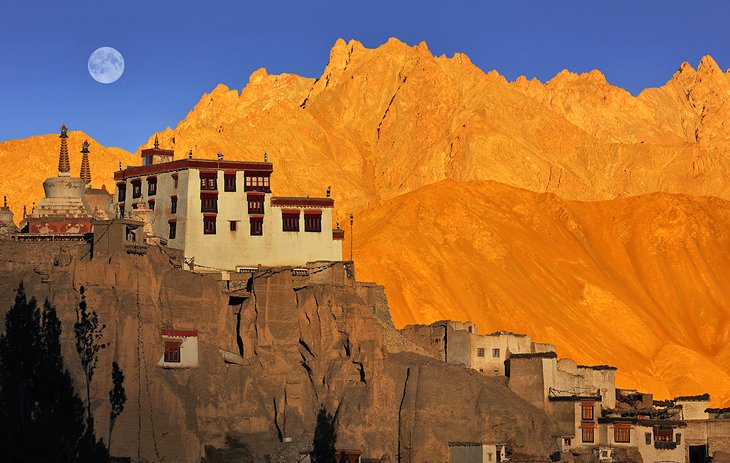 Summer brings sky-high temperatures and downpours from the monsoon to much of India. Average temperatures in New Delhi tend to hover around 33 degrees Celsius in May, but have been known to go as high as 39 or 40 degrees Celsius. Things cool down slightly as the months go on, dropping to an average of 30 degrees Celsius by August. Pack light, breathable clothing to keep you cool, as well as a sturdy umbrella for the heavy rains.
Despite the harsh weather, summer in India has a big upside for tourists: less crowds. Here are some ideas of places to travel by month during the spring and summer in India:
Places to Visit in April in India: The crowds are thin and the weather has yet to get scorching in New Delhi in April, making it an ideal time of year to explore India's vibrant capital. April also marks the celebration of the spring harvest in Punjab. Immerse yourself in the festivities and enjoy the tourist attractions in Amritsar, which is also home to the Golden Temple.
Places to Visit in May in India: May is the hottest month for most places in India. Beat the heat on an escape to cooler areas, like Darjeeling. You could also hit Andaman and Nicobar Islands just before the monsoon comes in late May. The weather is perfect for a beach getaway, and you'll have the islands' coveted coasts to yourself. India's lake district, Nainital, can also be lovely for a family getaway in May. The hill station in Uttarakhand offers fantastic boating on Naini Lake, as well as scenic hiking opportunities to Tiffin Top, which has marvelous views at sunrise and sunset. The weather starts to drizzle toward the end of May in Ooty–not quite enough of a rain to warrant lots of waterproof gear, but just enough precipitation to give the Tamil Nadu resort town's tea estates a moody atmosphere.
Places to Visit in June in India: Clear skies and comfortable temperatures put Ladakh (and its many monasteries) top of the list of places to visit in India in June, right after the snow has melted and its mountain passes have opened. Dharamsala, a hill station in McLeod Ganj, is another great spot to chill out during the Indian summer. June is also the last month of the white water rafting season in Dandeli, and this time of year offers a nice climate to splash around the River Kali. If you're looking for an adventure, head to Rishikesh. Its relatively mild temperatures in June make it a pleasant place to go rappelling or take a rafting trip down the Ganges River.
Places to Visit in July in India: There's no better place to visit in July in India than the Valley of the Flowers in Uttarakhand. The flowers in the spectacular valley have gotten enough monsoon rains by July to explode into a spectacular blanket of blossoms. The monsoon scares off many tourists from visiting Kerala this time of year, but the season also turns the area into a lush green paradise that you'll love if you don't mind a bit of rain. Head here in July to enjoy crowd-free backwater cruises.
Places to Visit in August in India: If you're traveling in India in late summer, you have to visit Coorg. Also known as the "Scotland of India," the hill station's idyllic coffee and tea plantations are at their peak beauty from the monsoon rains – your photographs won't do it justice. Athirappilly in Kerala is another place you should visit in August in India. Its majestic waterfalls gush with the extra water from the monsoon. Also in Kerala, Munnar can be especially magical in August. Mist blankets the area's rolling tea and spice plantations after the rain, creating a peaceful paradise for nature lovers.
Best Places to Visit in Monsoon in India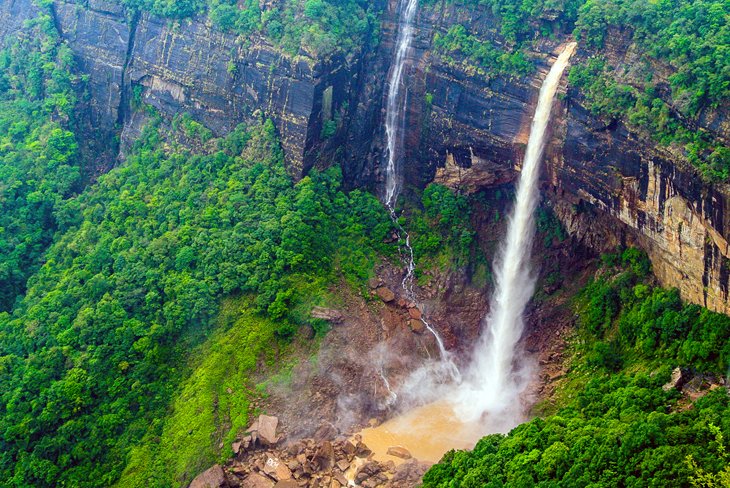 The monsoon season brings awe-inspiring downpours to much of India, but that doesn't mean you have to stay indoors during your trip. There are some specific destinations that get even better during the rainy season.
The Valley of Flowers is otherworldly during much of the monsoon season, with blooms peaking throughout July and August. However, heavy rain can cause landslides that make the area difficult to access. Arrange your visit with a local tour operator who knows the land well, and make a plan B, just in case.
Northeast India's Meghalaya is already the wettest place on Earth, so it's no wonder why it's one of the more popular destinations during the country's monsoon season. Check out its one-of-a-kind living root bridges and explore some of the 1,000-plus caves. It's also worth visiting the state's capital, Shillong, this time of year. It hosts a three-day-long harvest festival during the monsoon season (usually in July), which includes legendary football matches. The city's gushing waterfalls are at their most spectacular after the heavy rains.
Another unique place to visit during India's monsoon season is Kanyakumari, Tamil Nadu. The southernmost point in the country, Kanyakumari is the first place the monsoon makes landfall. Visit at the start of the season in late May or early June to witness the epic sight of storm clouds rolling in from the sea.
Best Time to Visit Northeast India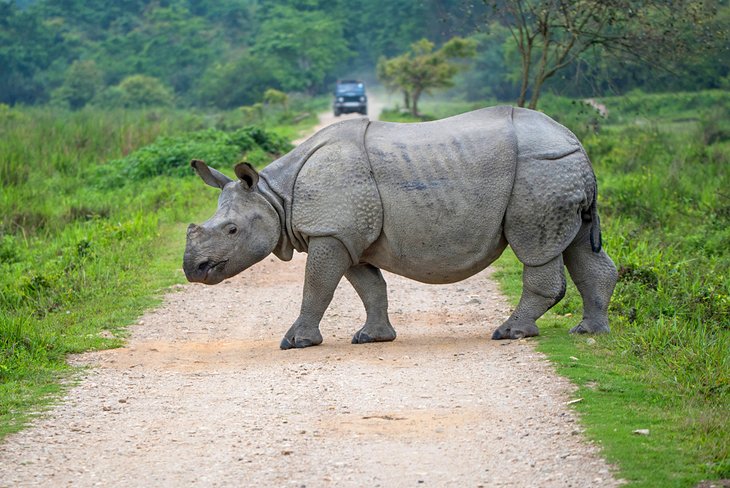 The best time to visit Northeast India is during the dry months, from October through May. You'll still get some rainfall in the subtropical region during this time, but it will be much less severe than the downpours of the monsoon season.
Northeast India has an extremely diverse geography, with plunging valleys, high peaks, and vast plains. The temperature can vary significantly depending on where your travels take you in the region.
Assam is typically between 22 and 24 degrees Celsius all year-round.
In the mountains of Arunachal Pradesh and Nagaland, tourists can expect temperatures to fluctuate between below freezing and about 14 degrees Celsius.
The plains get a lot hotter, especially in the summer, when you might see temperatures as high as 33 degrees Celsius. I
f you're looking for snow, you'll have to go to higher altitude areas in Sikkim and Arunachal Pradesh.
Northeast India sees far fewer tourists than other parts of the country. It can be a great place to get away from the crowds, especially during the busy holiday season. Tourists who make the journey will get pristine views of stunning natural landscapes, like Tsongmo Lake, Kaziranga National Park, NohKaLikai Falls, and Gurudongmar Lake. Pack lots of layers, including waterproof clothing, so you'll be comfortable no matter what weather this wonderful region throws your way.