19 Top-Rated Tourist Attractions in Mumbai
Mumbai is a city of contrasts. Arguably India's most cosmopolitan city, it brims with gourmet restaurants, five-star hotels, the fancy living quarters of Bollywood megastars, and renowned attractions. But remember: An estimated 20 million people call this bustling metropolis home, giving India's largest city a distinctively chaotic, energized feel.
It's easy to experience India at its most authentic in Mumbai. You'll see Hindu devotees picking up garlands from the massive flower market near Dadar railway station, "dabbawalas" (translated as people who carry containers) delivering hundreds of thousands of freshly cooked lunches to the city's office workers from Churchgate railway station, the swirling colors of the bustling "Thieves Market," and people of all walks of life enjoying the sunset from the sugary sand at Marine Drive Chowpatty. Mumbai is equal parts overwhelming and inspiring, and you'll never forget your first visit to this city.
Tourists are spoiled for choice when it comes to things to do in Mumbai. Plan your adventure in this incredible city with our list of the top tourist attractions in Mumbai.
1. Visit the Gateway of India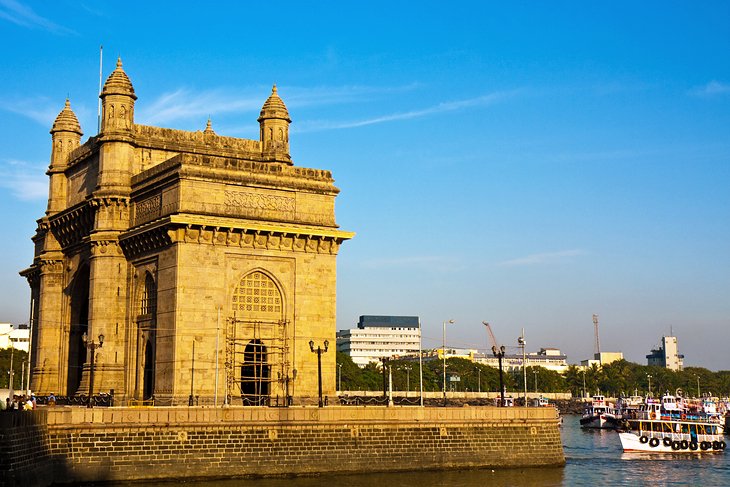 Standing proud on the banks of the Arabian Sea at the Apollo Bunder waterfront area, the Gateway of India is one of Mumbai's most popular and treasured landmarks. The 26-meter basalt archway, which combines the architectural styles of Roman triumphal arches with traditional Hindu and Muslim designs, was built as a gesture of welcoming for King George V and Queen Mary when they visited British India in 1911. Ironically, it was under this very archway that the last British troops exited India in 1948, after the country declared its independence from Great Britain.
Nowadays, the Gateway of India is one of the most popular gathering spots in Mumbai for tourists and locals alike. Watch the yachts and ferries take off to sea from the five jetties that flank the arch. Enjoy some of the famous bhelpuri (a crunchy, savory snack made of puffed rice and doused in tamarind sauce) from the street food vendors. Or just spend an hour or two people watching at this lively attraction.
Afterwards, walk 10 minutes southwest to the Colaba Causeway Market, a vibrant bazaar selling everything you can imagine and more. It's one of the best places to visit for cheap shopping in Mumbai.
Address: End of C. Shivaji Maharaj, Apollo Bandar, Colaba, Mumbai
Official site: https://mumbaicity.gov.in/tourist-place/gateway-of-india/
2. Watch the Sunset on Marine Drive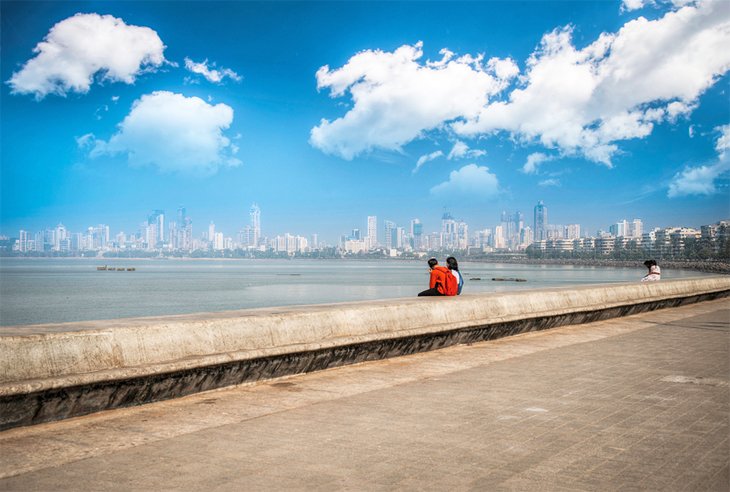 No trip to Mumbai would be complete without a cruise down Marine Drive. The 3.6-kilometer-long, C-shaped boulevard offers epic views of the coast. However, just as amazing are the sightseeing opportunities on the other side of Marine Drive. The street is lined with stunning Art Deco buildings that have earned status as a UNESCO World Heritage site.
After your mini road trip, head out on foot for some more sightseeing along the Marine Drive promenade. The best time to go is at sunset. That's when tourists and Mumbaikars gather on the sands of Girgaum Chowpatty to see the cotton candy skies fade to dark while noshing on Mumbai's famous street food from nearby stalls.
Hot tip: Wonder why Marine Drive is also known as "Queen's Necklace"? Just look up at the street lights–they were positioned to make the road resemble a pearl necklace from above.
3. Drive across the Bandra-Worli Sea Link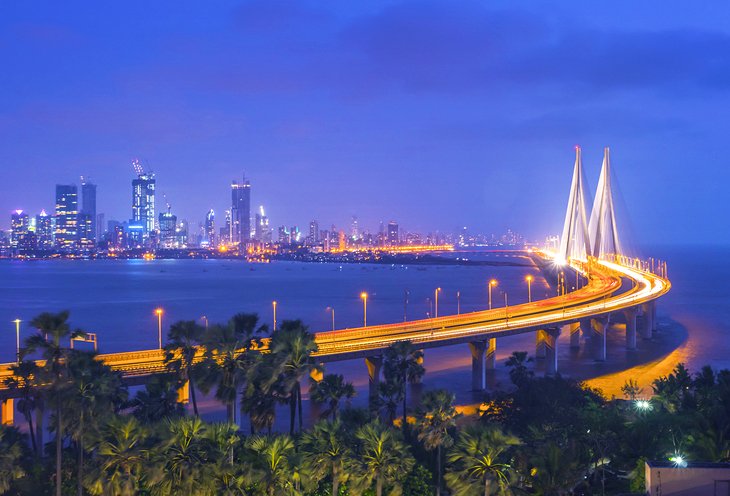 One of Mumbai's most iconic sites is a cable-stayed bridge known as the Bandra-Worli Sea Link. Opened in 2009, the eight-lane bridge connects the central business district with the western suburbs over the open sea, offering some much-needed relief from the congestion on the Mahim Causeway. It has become the Mumbai equivalent of New York's Brooklyn Bridge or Sydney's Opera House.
For the most impressive views of the Bandra-Worli Sea Link, head to the Bandra Fort, a historic watchtower built by the Portuguese in 1640. It's also worth driving across the bridge, as well. By day, you can see the crashing sea on both sides of the bridge. And at night, watch the bridge light up with spectacular colors.
4. Take Pictures of the Taj Mahal Palace, Mumbai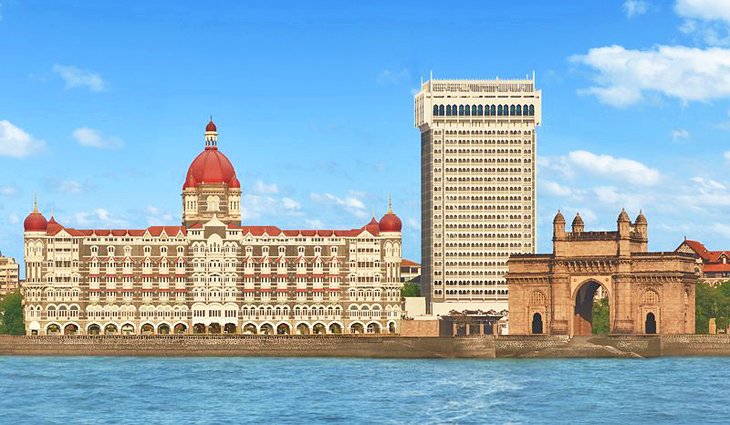 Tourists can find another popular site right near the Gateway of India: The Taj Mahal Palace, Mumbai and Tower. More than a century old, India's first luxury hotel is revered for the grandeur of its brownstone exterior. The windowed facade infuses its Renaissance architecture with Islamic touches, like corner turrets topped with onion domes, pointed archways, and covered balconies.
Fun fact: The Taj Mahal Palace, Mumbai hotel is one of India's most photographed places. Walk by and snap your own picture from street level. Or, better yet, step inside the hotel's colonial-style restaurant, Sea Lounge, in the afternoon for an elaborate high tea.
Address: Apollo Bunder, Mumbai
5. Visit the Kanheri Caves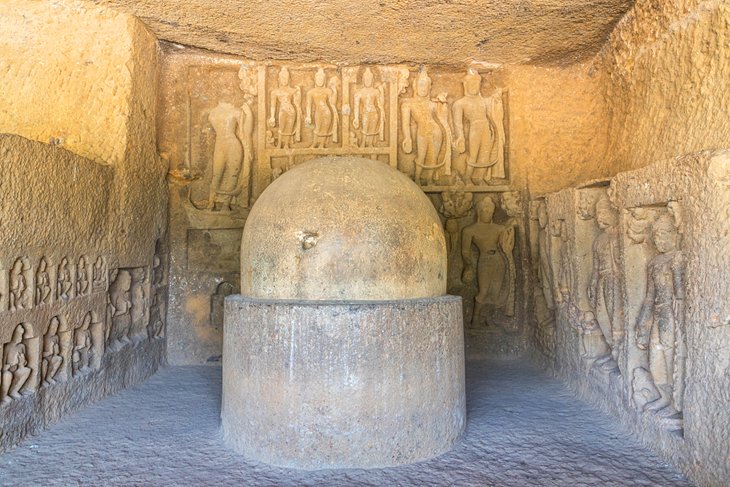 While Mumbai may look like a shiny, modern city at first glance, it also has some ancient sites that will leave you in awe. Spend a day at Sanjay Gandhi National Park exploring the Kanheri Caves, a complex of monuments that were carved out of the basalt formations around 2,000 years ago. Inside the 109 cave entrances, you'll see large stupas (a hint that this was once a sacred place for Buddhists), congregation areas, and prayer halls. Look for the incomplete paintings of the Buddha on the ceiling of cave 34.
Address: Borivali East, Mumbai
6. Tour the Chhatrapati Shivaji Maharaj Vastu Sangrahalaya Museum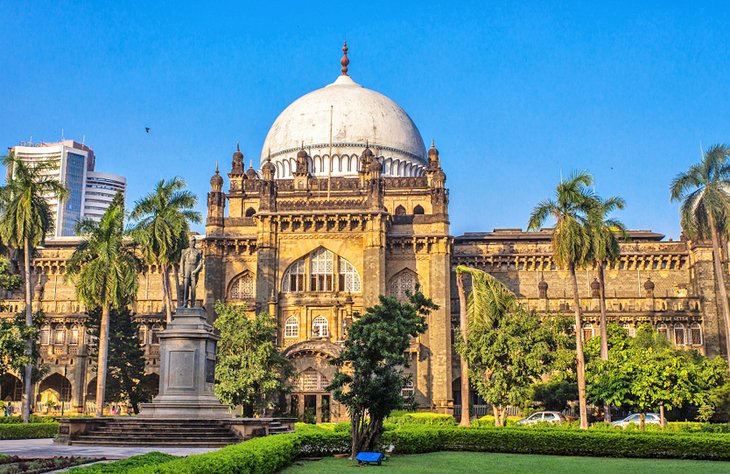 Visiting the Chhatrapati Shivaji Maharaj Vastu Sangrahalaya Museum is also high on the list of the top things to do for tourists in Mumbai. Previously known as the Prince of Wales Museum of Western India, this is one of India's most important art and history attractions.
You'll need at least a full day to take in the museum's expansive permanent collection of 70,000 items, which include Indian miniature paintings, Himalayan art, antique Asian coins, jeweled swords, and much more. Afterward, poke around the streets of the Fort neighborhood near the museum–they're filled with stunning Gothic buildings.
Address: 159-161 Mahatma Gandhi Road, Fort, Mumbai
Official site: https://www.csmvs.in/
7. Meditate at the Global Vipassana Pagoda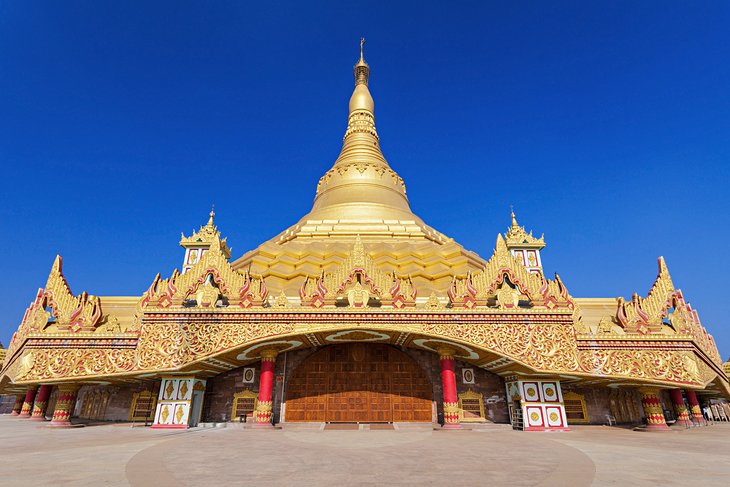 Discover Mumbai's peaceful, quiet side at the Global Vipassana Pagoda. Inspired by Myanmar's Shwedagon Pagoda, the colossal 96-meter-high stupa is covered in real gold that gleams in the sun. The hollow pagoda features a massive hall with room for 8,000 people to meditate in tranquility together.
Not sure how to meditate? Take one of the free 10-minute-long Anapana meditation courses offered at the pagoda continuously throughout the day. There's also an extensive vegetarian food court on-site with some downright delicious dosas.
Address: Next to Esselworld, Gorai Village, Borivali (West), Mumbai
Official site: http://www.globalpagoda.org/
8. Check Out the Shree Siddhivinayak Temple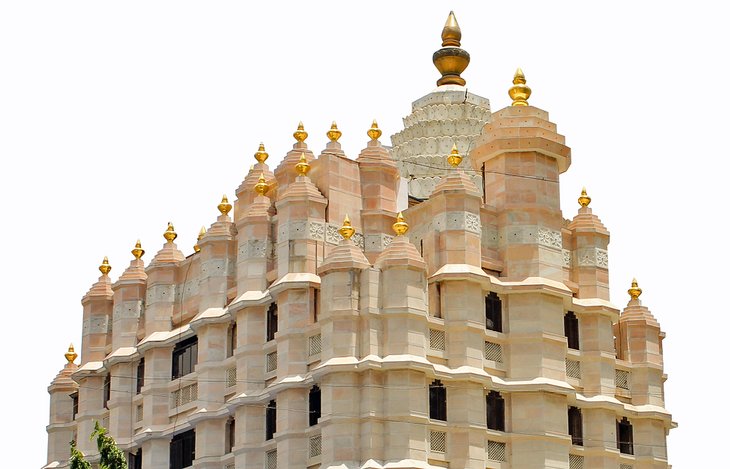 Many Hindus have their favorites of the religion's 33 million gods. Devotees who favor Ganesha (the potbellied deity with the elephant head who is known as the "remover of obstacles") make pilgrimages to the Shree Siddhivinayak Temple.
Slip off your shoes and head in to see the idol of the deity, draped with marigold garlands and offerings, with hundreds of other visitors eager for a glimpse (and perhaps a granted wish). It's a cultural experience like none other. And if you're interested in other sacred places dedicated to Ganesha, check out the Vazira Naka Ganpati temple and the Garodia Nagar Ganpati temple.
Address: S.K. Bole Marg, Prabhadevi, Mumbai
Official site: https://www.siddhivinayak.org/
9. Explore the Mani Bhavan Gandhi Museum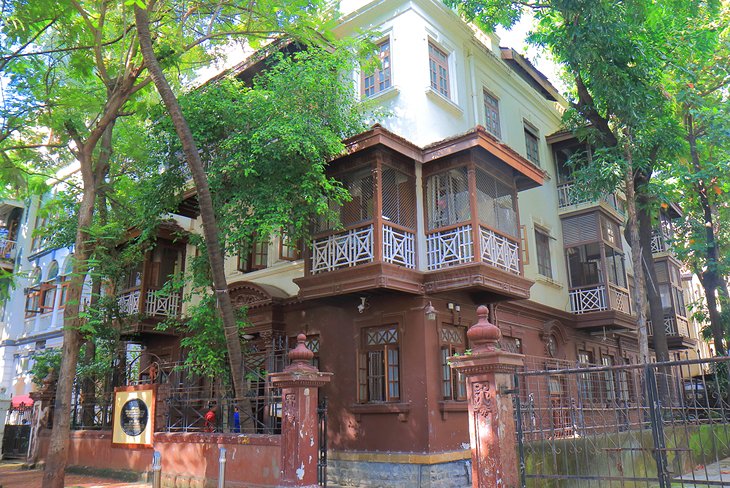 Gandhi is one of India's most revered figures, and there's no better place to learn about him in Mumbai than at the Mani Bhavan Gandhi Museum. The building traces its history back to the anti-colonial nationalist himself, when Gandhi made it his local headquarters for nearly two decades, beginning in 1917.
Tourists can pay tribute to the Indian hero at the Gandhi statue within the museum, see vintage photographs of Gandhi lining the staircase, and catch a glimpse of two of his famous spinning wheels. There's also a room on the second floor of the museum that displays paintings depicting important moments in Gandhi's life.
Fun fact: Barack Obama paid a visit to the Mani Bhavan Gandhi Museum in 2010.
Address: Laburnum Road, Gamdevi, Mumbai
Official site: http://www.gandhi-manibhavan.org/
10. See the Mahalakshmi Temple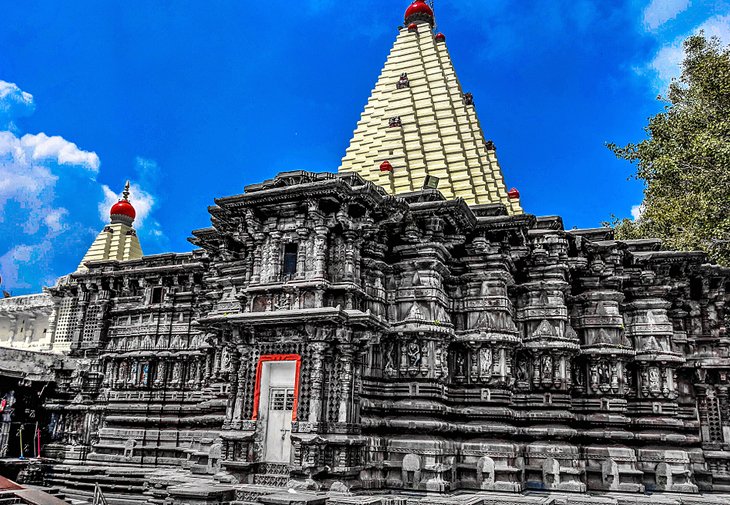 Mahalakshmi Temple is one of Mumbai's oldest and most famous temples. Dedicated to Lakshmi, the Hindu goddess of wealth, this temple draws crowds through its ornate gate and into the shrine with the idol. Visitors will also spot idols of other deities, including Tridevi (the patron deity of music and education) and Kali (the goddess of destruction), adorned with gold ornaments. For another spiritual attraction, take a trip to the Haji Ali Dargah, a floating Muslim shrine just a 15-minute walk from the Mahalakshmi Temple.
Address: Bhulabhai Desai Road, Mumbai
Official site: http://mahalakshmi-temple.com/
11. Taste Mumbai's Famous Street Foods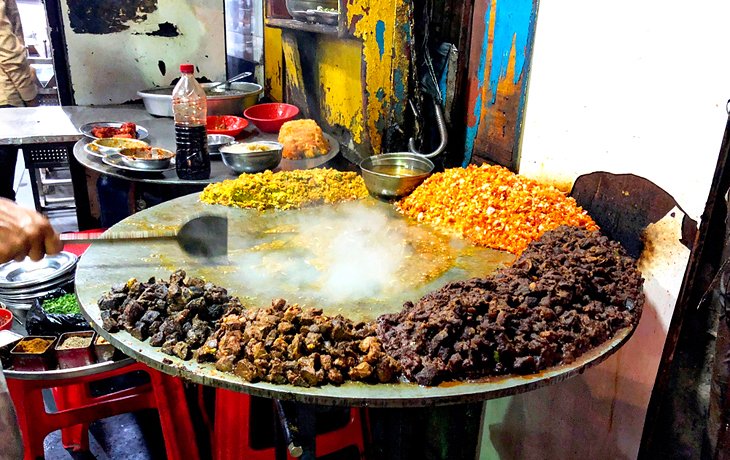 Foodies, eat your heart out: Mumbai has some of the best street food in all of India. Not only is it colorful and spicy, street food in Mumbai also offers the best bang for your buck. You're never too far from a great hawker, but it's worth seeking out the best ones.
Try chatt (a spicy snack typically made of potato dumplings, fried noodles, onions, chilies, and more) from the popular food stalls near Churchgate Station. On Marine Drive and outside the Gateway of India, you'll find street food vendors whipping up chana jor garam (seasoned chickpeas). Or, head to Carter Road for global street food, including shawarma, momos, and even corn on the cob with lime juice.
12. Take a Bollywood Tour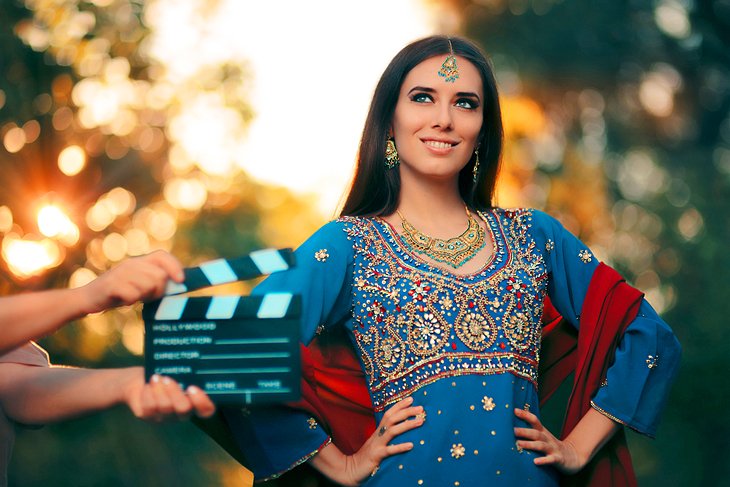 Bollywood, India's largest film industry, has been rooted in Mumbai since the 1930s, when the Bombay Talkies movie studio was founded in the city. Bollywood now churns out as many as 1,000 movies each year, ranging from historical epics and curry westerns to courtesan films.
You can get a behind-the-scenes look at this blockbuster factory on a full-day private Bollywood tour. On this adventure, tourists will explore Bollywood film studios, take photos with the stars (subject to schedule availability), see Bollywood dancing and learn some choreography, and take a drive through the posh community where the top Bollywood actors and actresses live.
13. Shop at the Chor Bazaar ("Thieves Market")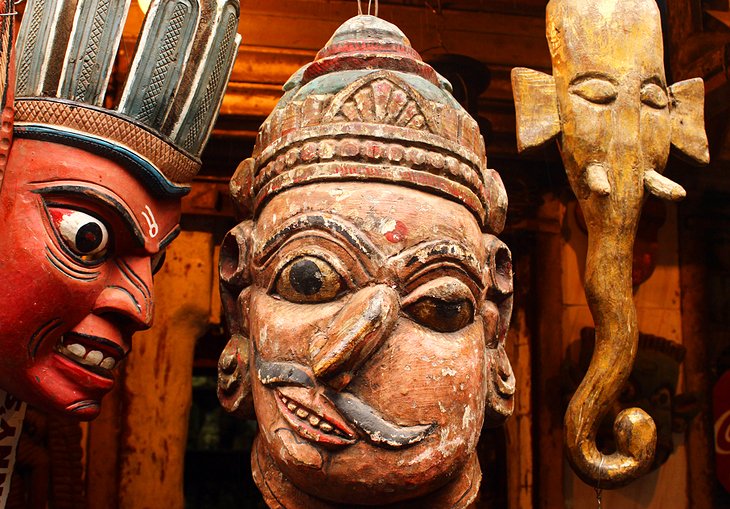 No matter how obscure your shopping list is, you'll probably find everything on it at the Chor Bazaar. Translated to the "Thieves Market" after the legend that all stolen goods in Mumbai end up for sale here, the Chor Bazaar is one of the biggest attractions for tourists, as well as the go-to place for picking up cheap goods.
Antique clocks, spiritual idols, used books, pottery, phone cases, handicrafts, shoes, coins, luggage, vintage cameras, Victorian furniture–you name it, you can shop for it among the chaotic hodgepodge of vendors. Pro tip: The side streets around the Chor Bazaar are home to some of the best kebab sellers in Mumbai.
Address: Mutton Street, Ajmer, Kumbharwada, Mumbai
14. Tour Ancient Caves on Elephanta Island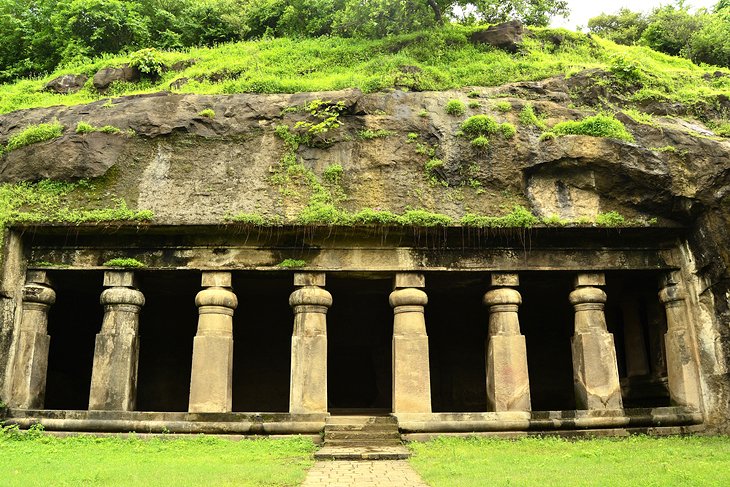 A popular day trip from the main city of Mumbai is a visit to Elephanta Island, a UNESCO World Heritage Site in the Mumbai Harbor. The attraction is home to rock-cut cave temples honoring the Hindu god Shiva. Roughly 1,600 years old, the archeological marvel lays out a series of temples in a maze-like mandala pattern.
Inside, you'll discover carvings that explain the stories of Hindu myths. The crown jewel of the main temple is a six-meter-high, three-faced Shiva statue. Ferries to Elephanta Island depart roughly every 30 minutes from the Gateway of India and take about an hour.
Official site: http://elephanta.co.in/
15. Splash around Water Kingdom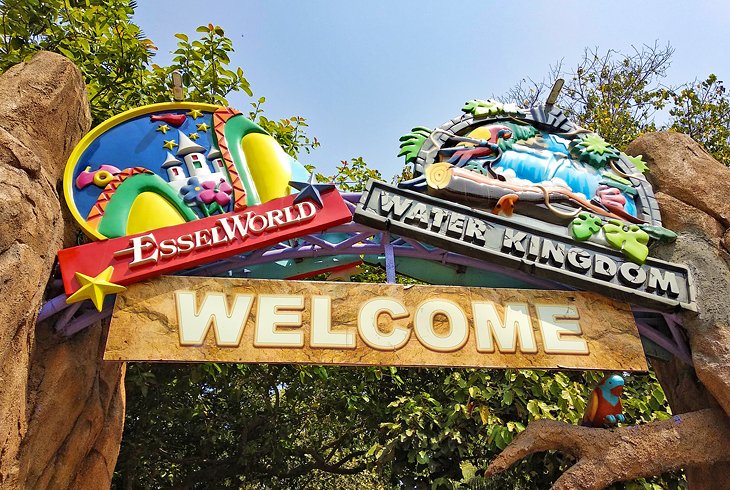 Mumbai is scorching most of the year, with average highs of 86-93 degrees Fahrenheit (30-34 degrees Celsius). When you need to cool down, visit Water Kingdom, a popular water park in Mumbai. Asia's largest theme water park features more than 70 thrilling attractions, including water coasters, a water gun fight lagoon, and a rain dance zone. Its 100-meter-wide wave pool ("Wetlantic") is the largest one in the world. Tourists can also enjoy an ice-skating rink and a bowling alley. No wonder more than 15 million visitors from around the world have already stopped by Water Kingdom.
Address: Global Pagoda Road, EsselWorld amusement park, Borivali West, Mumbai
Official site: https://www.waterkingdom.in/travel/
16. Check Out the Views at Nariman Point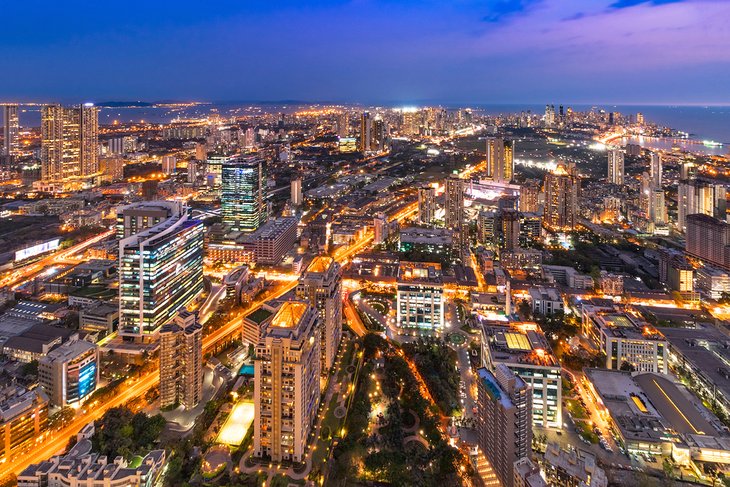 Affectionately nicknamed the "Manhattan of Mumbai," Nariman Point glitters with some of the most expensive office space in the world. Its posh location on the southern end of Mumbai's peninsula comes from rather humble beginnings, though. Once under the Arabian Sea, this land was reclaimed throughout the mid-20th century and quickly experienced a construction boom of skyscrapers.
Not just for office workers, Nariman Point is also a top attraction for tourists who come to watch the sunset, catch recitals at the National Centre for the Performing Arts, get a breathtaking view of Marine Drive, and splurge at internationally famous shops. (And don't worry if you're on a tight budget–you can find affordable goodies at the Colaba Causeway Market just two kilometers away.)
17. Catch a Cricket Match at Wankhede Stadium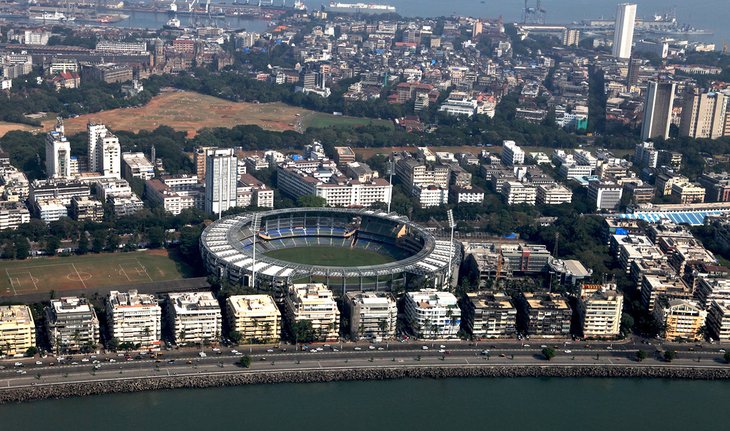 Immerse yourself in cricket at Wankhede Stadium. Built in 1975, this famous sports attraction is where India seized the Cricket World Cup in 2011, making it the first country in the world to win the championship on its home turf.
With a capacity for more than 33,000 spectators, this international cricket stadium has an electric atmosphere during matches. Try to score tickets to a match to see what India's favorite sport is all about. No matter where you sit, you'll have a great view–the stadium was designed without beam support for the roof to ensure there were no visual obstructions of the pitch.
Address: Wankhede Stadium, D Road, Churchgate, Mumbai
18. Get Mesmerized at Dhobi Ghat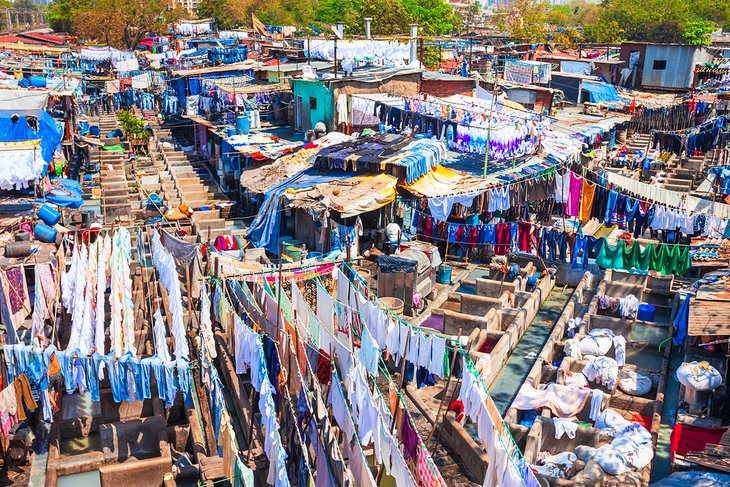 Dhobi Ghat is a mesmerizing sight for visitors to India. It's considered to be the "world's largest outdoor laundry," where dhobis (or laundrymen) from 200 or so families lug dirty clothing from families and tourists throughout the city and wash it by hand in open-air concrete troughs.
Thousands of colorful garments drying on lines in the breeze makes for a one-of-a-kind photo opportunity in the early afternoons. Afterward, the dhobis press and fold the garments into tidy piles, ready to be delivered to the owners.
While travelers come to see this labor-intensive laundromat daily, Dhobi Ghat is as much a part of everyday life for Mumbai residents as it is a marvel for tourists, so be sure to keep your visit respectful, and ask permission before photographing the workers. It's sure to give you a deeper appreciation for the modern laundry machines you're probably used to back at home.
Address: 1 Anandilal P Marg, Dhobi Ghat, Shanti Nagar, Lower Parel, Mumbai
19. Celebrate the Bandra Fair at Mount Mary Basilica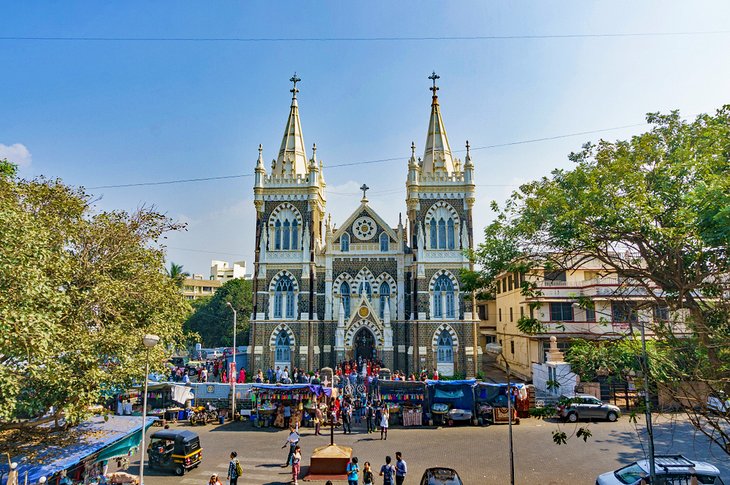 If you happen to be visiting Mumbai in September, you're in luck–Basilica of Our Lady of the Mount (or Mount Mary Basilica) celebrates the feast of the birth of Mary, mother of Jesus Christ, on September 8 every year. The holiday marks the start of the Bandra Fair, a weeklong carnival that draws hundreds of thousands of tourists and pilgrims alike.
The streets surrounding the church fill with temporary shops, where devotees buy candles shaped like parts of their body experiencing pain or ailments, then place them in the basilica in hopes of better health. You can also sample specialty sweets, like kadio bodio (gram flour snack sticks doused in sugar syrup and dried) and mawa peda (milk fudge flavored with saffron and cardamom) from the festival food hawkers that line the street from Mount Mary Basilica to the Mount Carmel Church compound.
No matter when your trip to Mumbai takes place, tourists are welcome to visit the beautiful Latin church and its legendary Our Lady of Navigators statue, which dates back to the 16th century.
Address: Mt. Mary Road, near Shanti Avedna Sadan, Mount Mary, Bandra West, Mumbai
Official site: http://www.mountmarybasilicabandra.in/
Map of Tourist Attractions in Mumbai
Mumbai, India - Climate Chart
Average minimum and maximum temperatures for Mumbai, India in °C
J
F
M
A
M
J
J
A
S
O
N
D

30

19

30

20

31

23

32

25

33

27

32

26

30

25

30

25

31

25

33

25

33

23

32

21

PlanetWare.com
Average monthly precipitation totals for Mumbai, India in mm.

0

0

0

2

12

592

681

488

307

61

23

2
More Related Articles on PlanetWare.com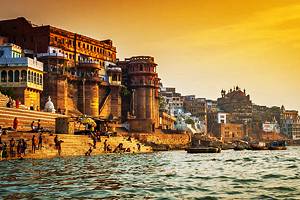 India Highlights: If you have more time to explore this vast country but aren't sure where to begin, see our article on the Top Tourist Attractions in India. Another city many visitors stop to see is New Delhi, with some incredible sites and things to do.