India in Pictures: 22 Beautiful Places to Photograph
When it comes to photography, few destinations in the world can equal the rich mix of opportunities that can be enjoyed in India. From its colorful street scenes with their numerous festivals and temples to its many majestic old palaces and fortresses, this dynamic country has more than found its mojo in recent decades.
A nation of deep contrasts, where the modern coincides with the traditions of the past, India is one of those destinations that's perfect for those who enjoy slow travel. Take your time and savor – and photograph, of course – everything this incredible country has to offer.
To help you get the most out of your time here, be sure to plan your itinerary with our guide to the most beautiful places to photograph in India.
1. Taj Mahal, Agra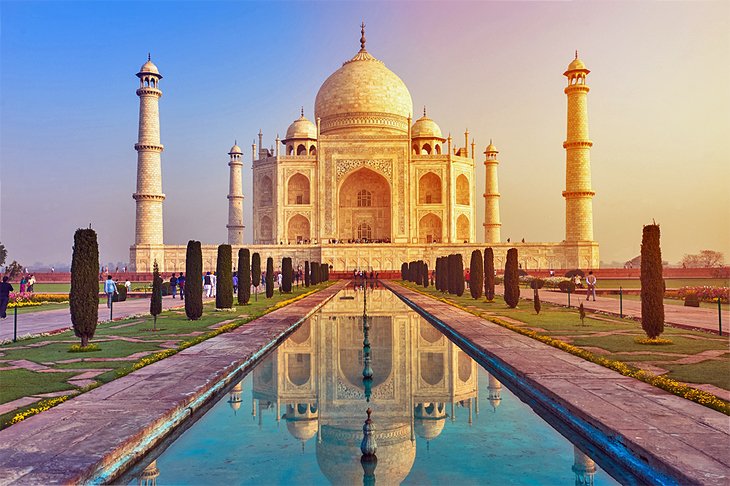 Few structures anywhere on the planet can be considered as romantic as the Taj Mahal in Agra.
Built by an emperor in the 1600s as the final resting place of his favorite wife, this beautiful white marble edifice stands as a testament to love and makes for an incredible photograph.
2. Kapaleeshwarar Temple, Chennai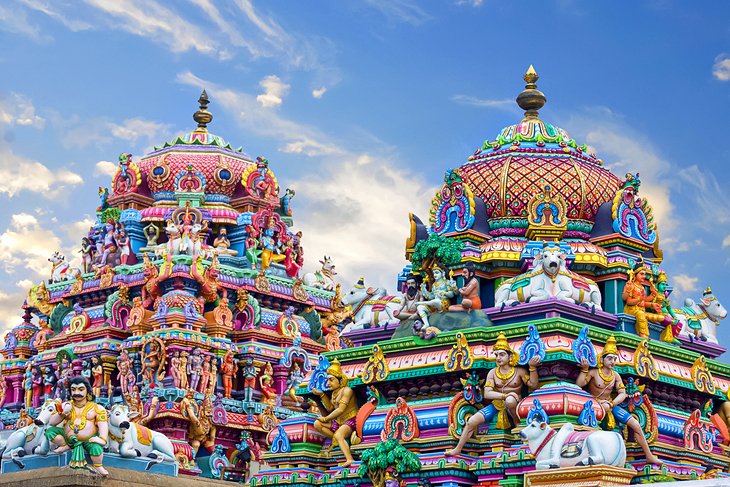 India is a land of temples, all just begging to be photographed. One of the most beautiful is the Kapaleeshwarar Temple in Chennai, a colorful Hindu temple dedicated to the god Shiva.
This picture, which shows just a portion of the complex, is of the temple entrance.
3. Holi: Festival of Colors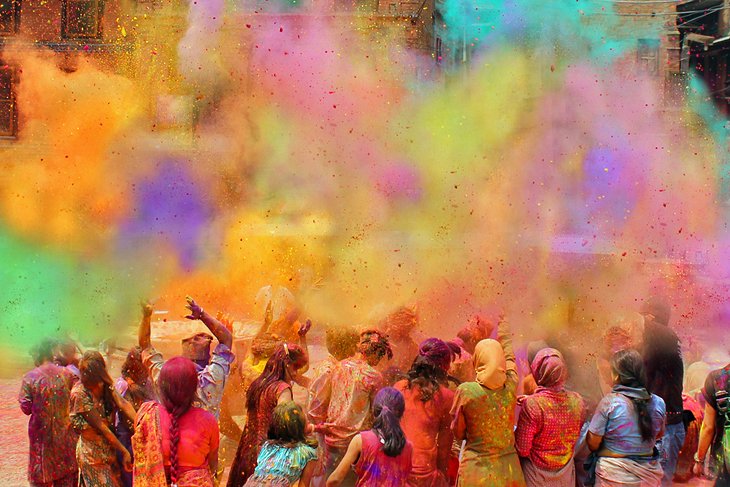 As this picture shows, India's Holi Festival is certainly a colorful affair.
Held each spring, this important Hindu celebration can trace its roots back centuries and provides an incredible backdrop for superb photos of the country's rich culture and traditions.
4. Gateway of India, Mumbai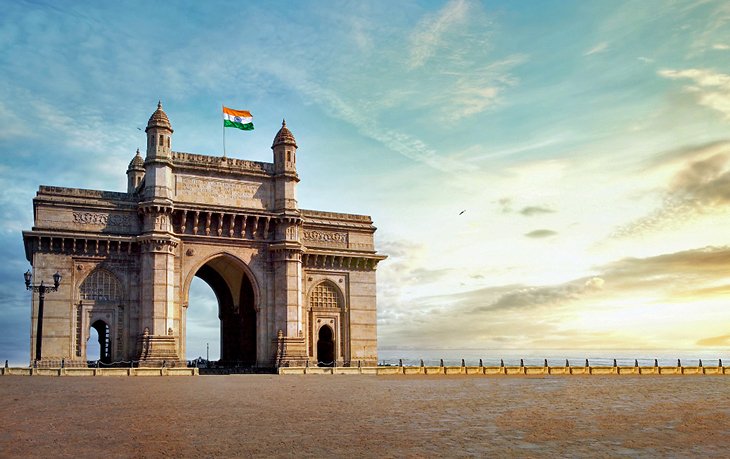 Located at the water's edge in downtown Mumbai, the 26-meter-tall Gateway of India was erected in 1911 as a tribute to the British monarchy.
A meeting place for locals and visitors alike, this spectacular structure is one of the city's most photographed landmarks.
5. The Ganges River, Varanasi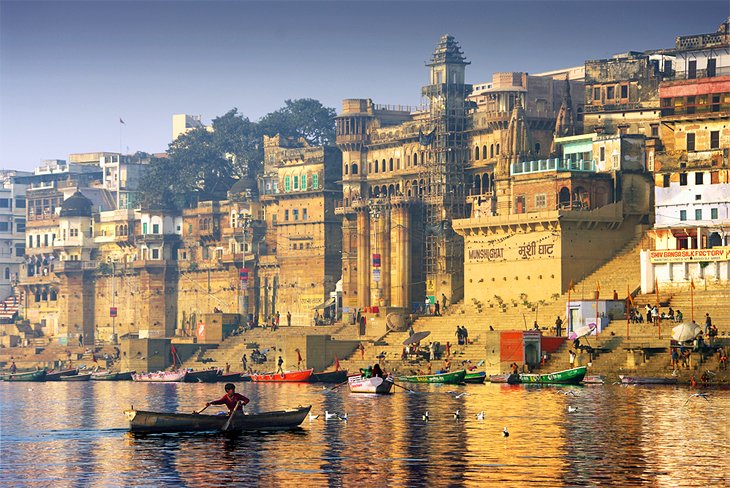 India has long been influenced by its mighty rivers. Shown here passing through the city of Varanasi, the spectacular 2,525-kilometer-long Ganges river is also an important religious site and is much revered.
6. Cola Beach, Goa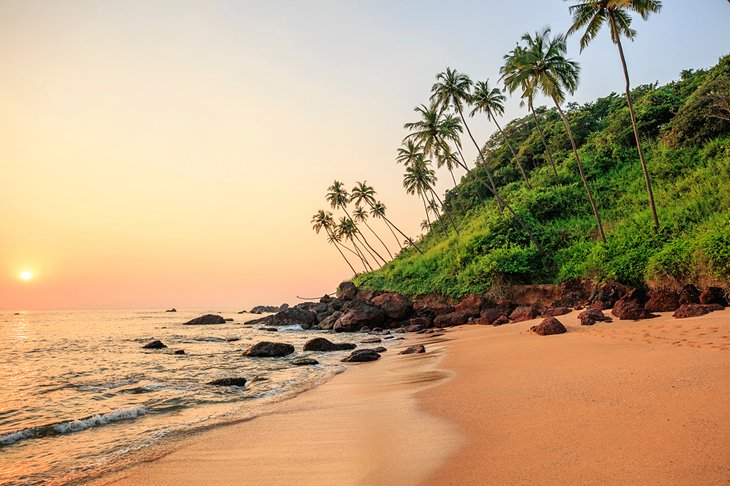 Located on the country's west coast, Goa is home to numerous fine beaches and has a reputation as a popular resort destination.
Of the many beaches here, Cola Beach is one of the best places to snap a photo at sunset.
7. Bada Bagh, Jaisalmer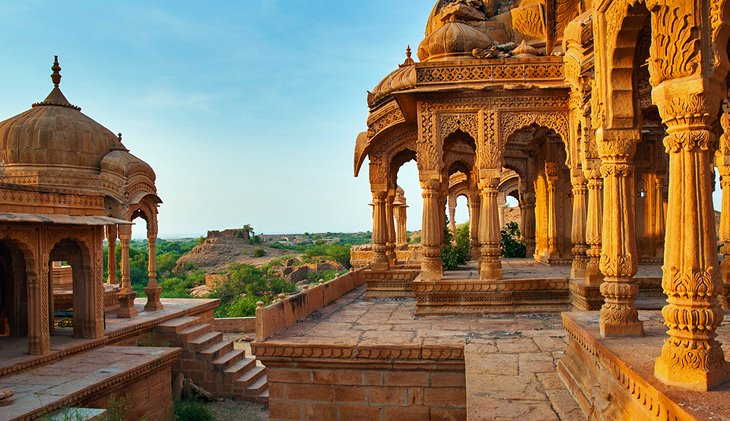 Once a royal garden, Bada Bagh – part of the magnificent Golden City in Jaisalmer – contains the cenotaphs of a variety of regional rulers' bygone days.
For the best photos, be sure to frame these beautiful red sandstone buildings with the greenery of the surrounding mango groves.
8. Tea Plantations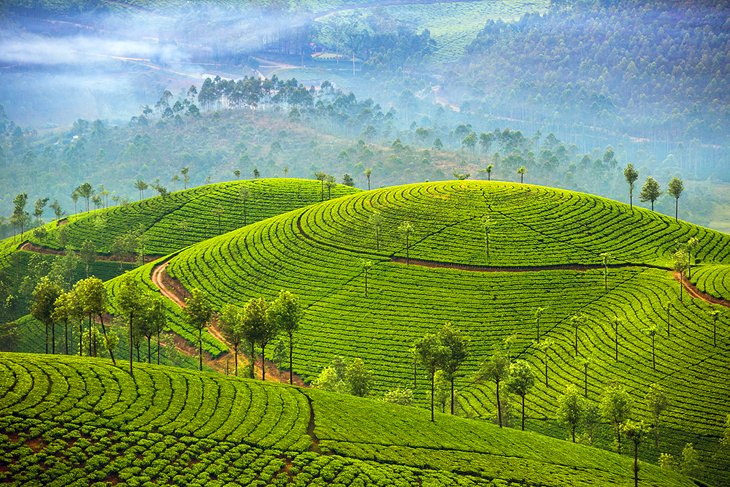 Long a staple of the country's economy - and one of the reasons why it was for so long a part of the British Empire - India's tea-growing regions provide an attractive subject for photos.
These tea plantations in Munnar are typical of the kind of images you'll be able to capture when you venture out of the city.
9. Train Rides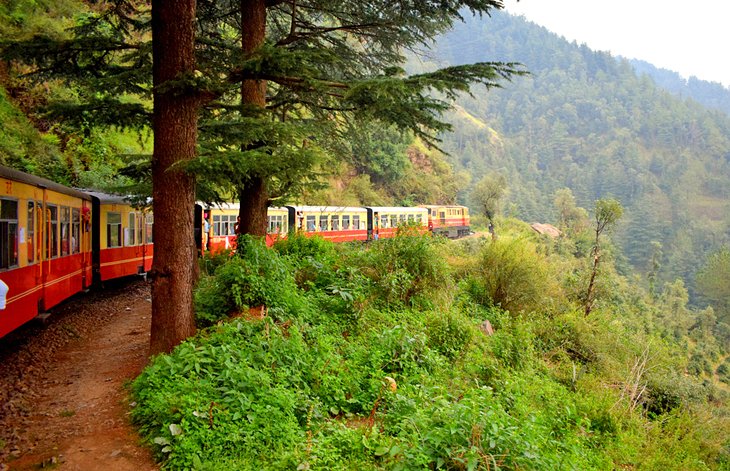 One of the best ways to get around India is via train. It's also a fun way to discover exciting new photo opportunities, especially in mountainous regions of the country, such as Shimla in the Himalayan foothills.
10. Meenakshi Amman Temple, Madurai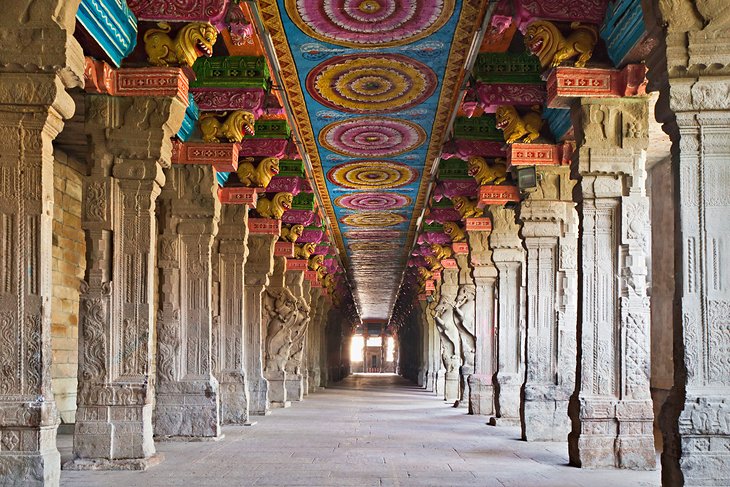 India's temples and shrines also provide spectacular interior photography opportunities, too.
Here, the camera has captured the majesty of the towering columns and brightly painted ceilings of the Meenakshi Amman Temple in Madurai.
11. Golden Temple, Amritsar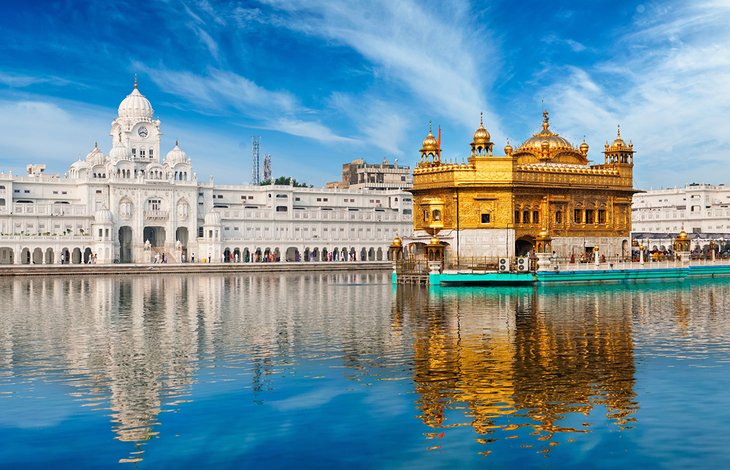 Of all India's many beautiful temples, few can match the Golden Temple of Amritsar (Harmandir Sahib). Built in 1604, this magnificent building is further enhanced by its waterside setting.
12. Red Fort, Delhi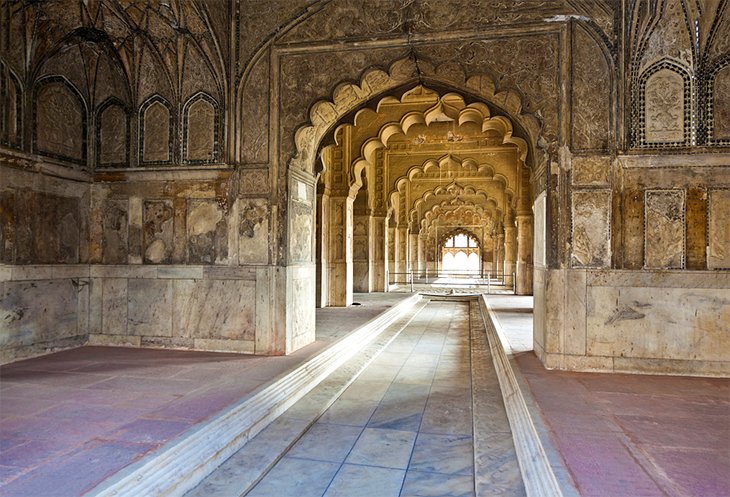 As beautiful on the inside as it is on the outside, the Red Fort complex in Delhi is a photographers' paradise.
Be sure to spend time photographing its intricate marble interior, including the huge Hall of Private Audience.
13. Amer Fort, Jaipur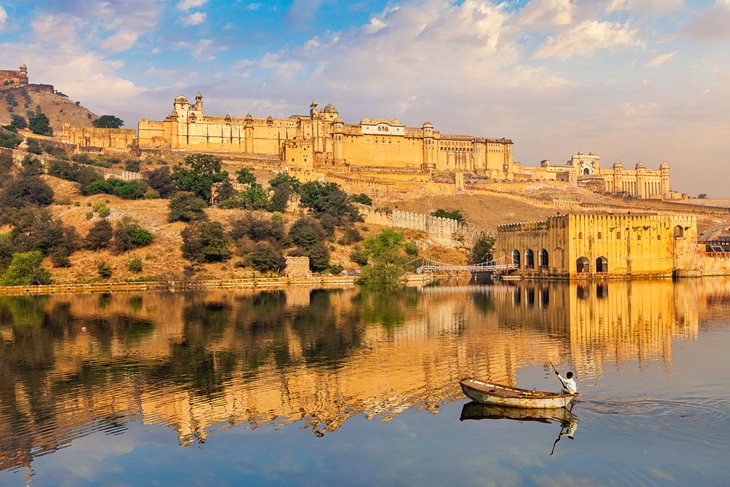 Constructed in 1592, the impressive Amer Fort in Jaipur makes for an impressive backdrop for your holiday snaps. Popular with tourists, it's a steep climb but well worth the effort.
14. Periyar National Park, Kerala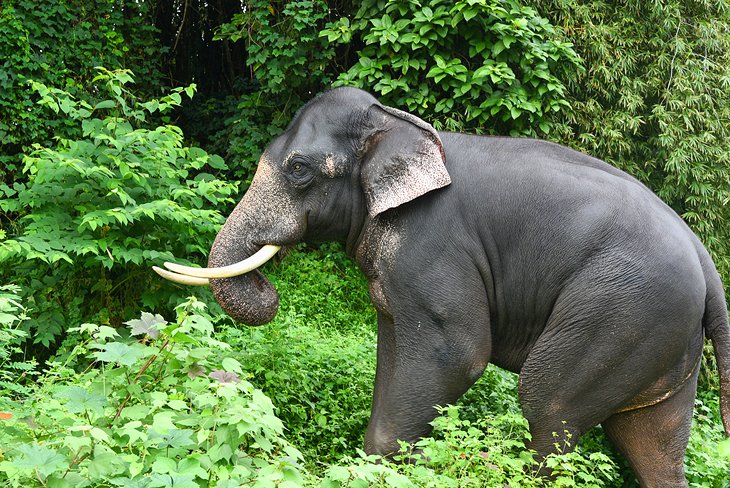 Some of the best photographs of India can be had in the countryside. Here, the lush vegetation of Periyar National Park in Kerala is home to a variety of wildlife, including countless bird species and elephants.
15. Jahangiri Palace, Agra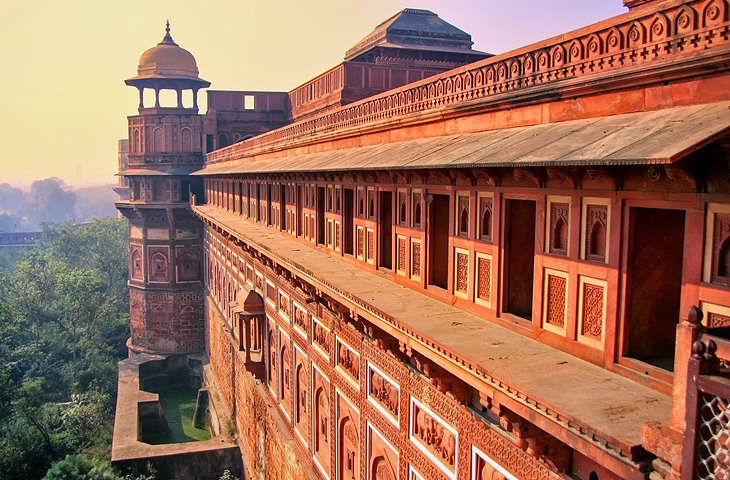 The best images of India are often those that contrast man-made structures against the country's lush vegetation.
Here, the photographer has perfectly captured the beauty of Jahangiri Palace in Agra along with the surrounding countryside at sunrise.
16. Ellora Caves, Aurangabad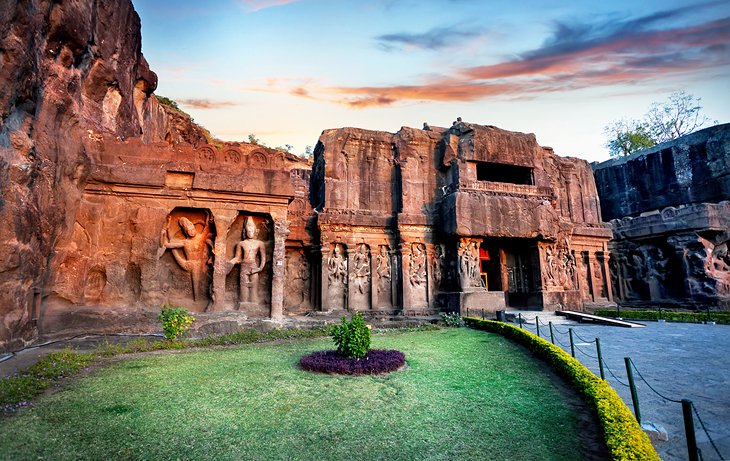 Started in the 5th century, the spectacular Ellora Caves consist of 34 distinct monasteries, chapels, and temples carved out of the rock face.
Shown here, the entrance to the caves only provides a taste of the photogenic splendor within.
17. Mehrangarh Fort, Jodhpur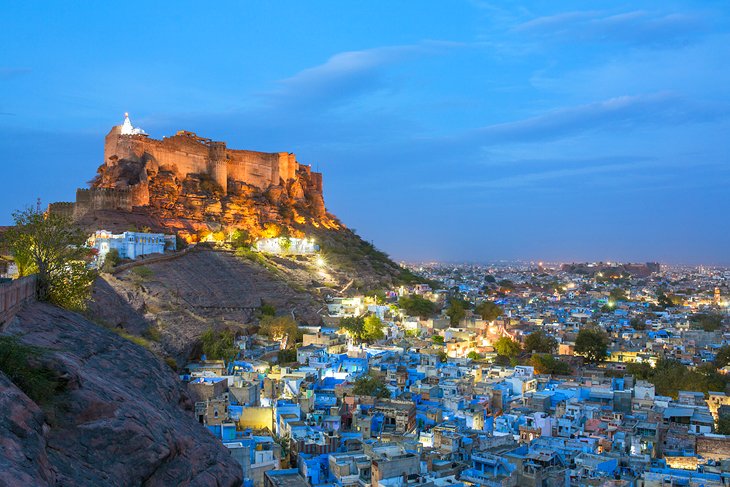 Shown here lit up at night, the Mehrangarh Fort – also known as the "Blue City" – dominates the city of Jodhpur.
While some of the best shots are of the fort in the distance, make sure you book a tour of this incredible structure.
18. Qutub Minar, New Delhi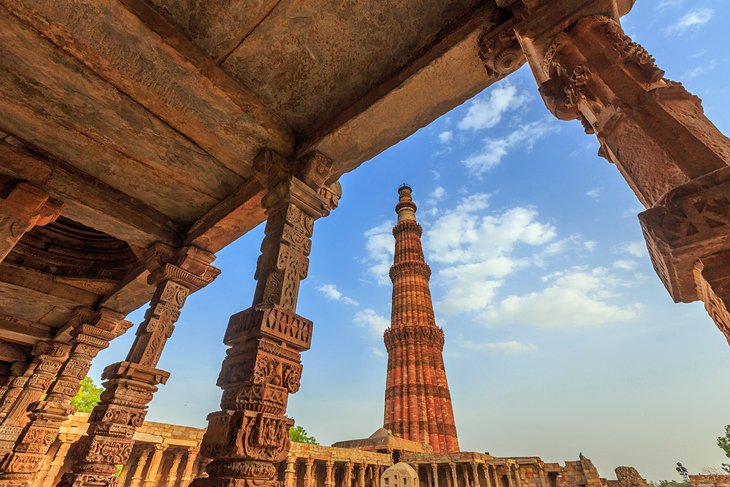 The red sandstone minaret in Qutub Minar in New Delhi makes for a very dramatic photo.
The country's largest minaret is set in a large complex housing numerous old tombs and other interesting structures.
19. Darjeeling, West Bengal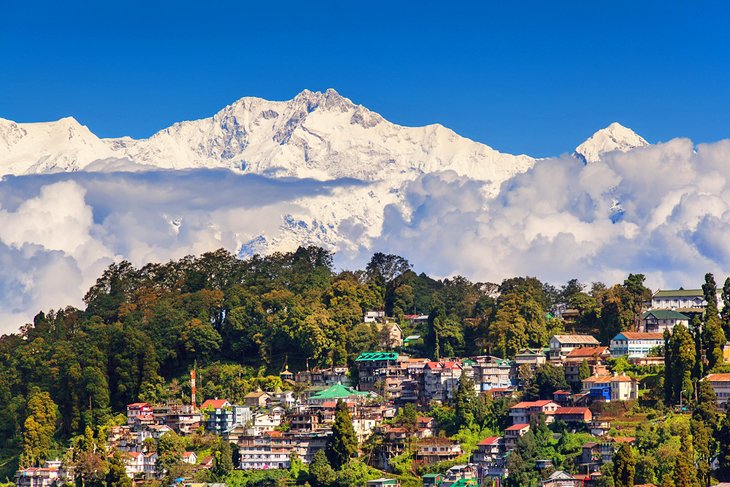 Famous the world over for its tea, Darjeeling in West Bengal makes for a great jumping-off point for those wanting to explore the Himalayas.
This lush, fertile region also offers no shortage of stunning vistas.
20. Bandra-Worli Sea Link, Mumbai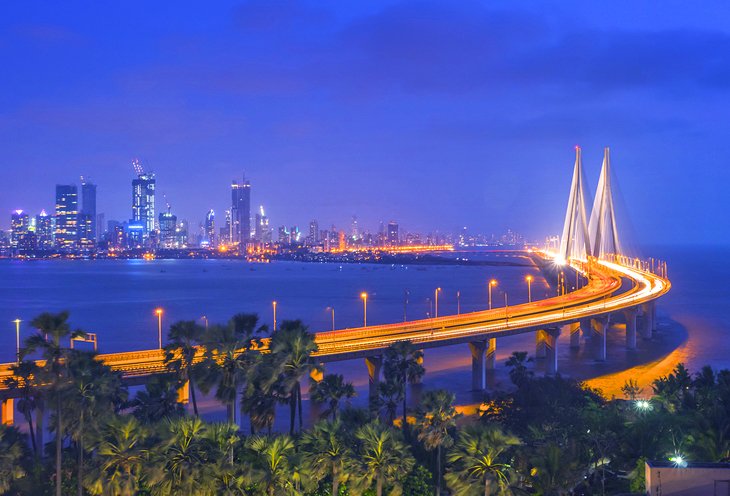 Connecting Mumbai's main business district to the rest of the city, the Bandra-Worli Sea Link makes for a stunning photo backdrop - especially at night.
21. Mecca Masjid, Hyderabad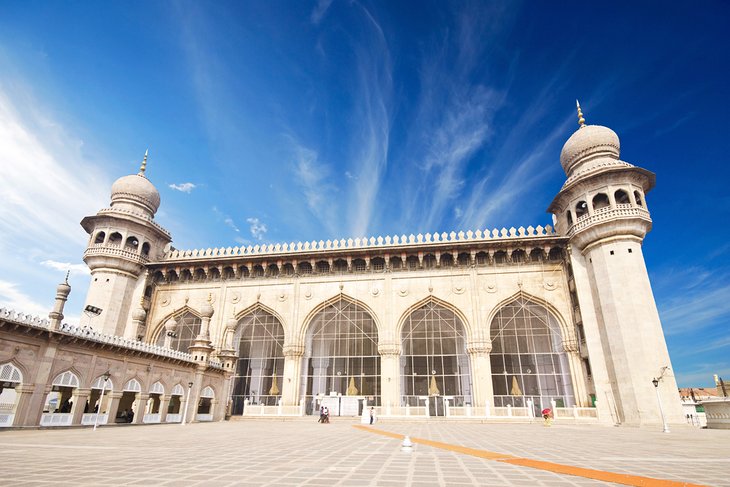 Built in the early 17th century and one of the country's oldest (and largest) mosques, Hyderabad's Mecca Masjid is one of India's most popular religious landmarks to photograph. Consisting of 15 huge arches, a massive main gate, and a large public square, the building can house up to 10,000 worshippers at any one time.
In addition to its stunning architectural features, the arches themselves make for a great close-up thanks to their ornate decoration and inscriptions. The minarets are also very photo-worthy, too.
22. Bhagwan Mahavir Wildlife Sanctuary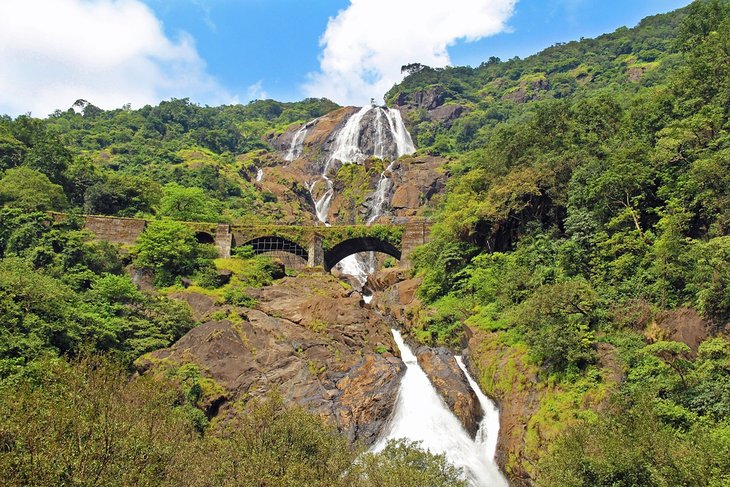 The savvy photographer knows there's much more to Goa than simply its beautiful beaches. It's here you'll find the Bhagwan Mahavir Wildlife Sanctuary, a densely forested region that, as its name suggests, offers plenty of opportunities to photograph Indian wildlife.
Highlights of the park's rich fauna include deer, monkeys, and elephants. Though harder to spot, the park is also home to numerous big cats, including leopards, panthers, and tigers. Another highlight is seeing (and photographing) its many splendid waterfall features, such as those shown in this photo.