Tourist Attractions in New Zealand
Other Popular Destinations
You may also be interested in: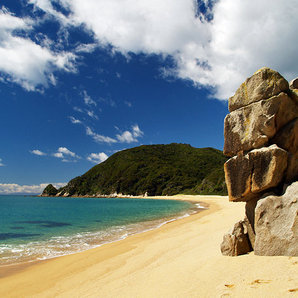 New Zealand Photos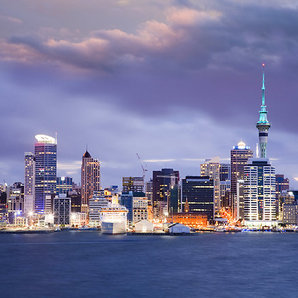 Top-Rated Attractions in Auckland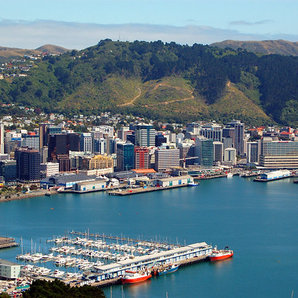 Top-Rated Attractions in Wellington
Top-Rated Attractions in Queenstown
The green pastures, mountains, glaciers, and rugged coastal areas of New Zealand set it apart from other countries in terms of natural beauty. Tourist attractions in the country range from the city sights of Auckland and Wellington to the hiking trails and fjords of the South Island.
New Zealand's North Island is home to Auckland, the country's largest city. This is where many travelers begin their trip to the country. The city has a lovely waterfront area which is great for walking, many museums and galleries, and the landmark Sky Tower. The Auckland Art Gallery, the Auckland War Memorial Museum, and the Museum of Transport and Technology are among the city's main attractions. Outside the city limits are a number of beaches, which are popular during the summer months.
Also on the North Island is the capital city of Wellington. This lovely city, set between the ocean and the surrounding mountains, is full of beautiful view points, modern architecture, and interesting attractions. This is also where the ferry leaves for the South Island. One of the main highlights is Mount Victoria, offering great views over the city, harbor, and surrounding ocean. Sightseeing tours should include such stops as the Museum of New Zealand Te Papa Tongarewa, the Old Government Building, Old St Paul's Church, and the Botanic Gardens. The Waterfront area, with Queen's Wharf and Frank Kitts Park, is also an attractive area to spend an afternoon.
Much of New Zealand's attraction though, lies beyond the cities. The South Island is known largely for its natural beauty and adventure opportunities. Cruise through Milford Sound, witness the geysers and geothermal activity around Rotorua, explore the coves and beaches of Abel Tasman National Park, or see penguins come on shore at Oamaru. Mount Cook National Park contains the nation's highest peaks, with climbing and hiking opportunities in summer, and skiing in winter. The Franz Josef Glacier is another popular attraction in New Zealand. The city of Queenstown is the place for thrill seekers, where visitors can try sky diving, go horseback riding, bungee jump, try the new big swings, or simply enjoy the scenery.