Top-Rated Tourist Attractions in San Sebastian
San Sebastian, chief town of the Basque province of Guipúzcoa and Spain's most fashionable bathing resort, lies on the Bay of Biscay near the French frontier.
ENLARGE MAP
PRINT MAP
EMBED < >
San Sebastian Map - Attractions
Sights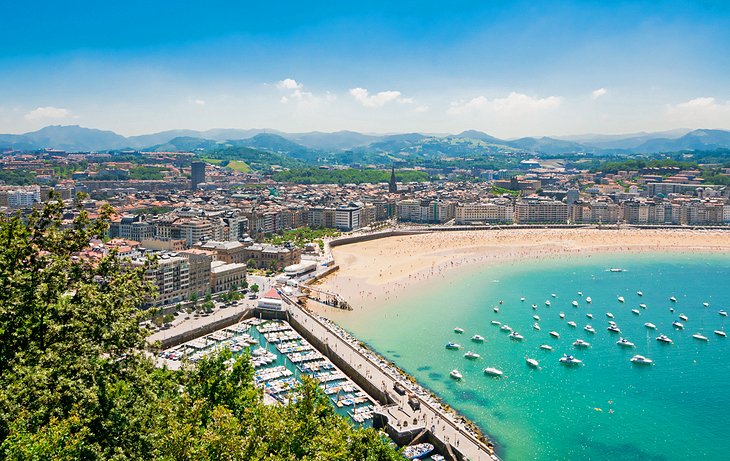 Paseo de la Concha
Alameda del Boulevard
The hub of San Sebastián's life is the tamarisk-shaded Alameda del Boulevard with its shops, restaurants and cafes. At its west end are the fishing harbor, the Club Náutico and the Town Hall, the west front of which overlooks the Bahía de la Concha with its beach.
New Town
Catedral de Buen Pastor
View slideshow
Palacio de la Diputación
To the east of the Paseo de la Concha and the south of the Alameda lies the new town of San Sebastián, with the Avenida de la Libertad, its main street, and the Plaza de Guipúzcoa. On the west side of this square is the Palacio de la Diputación (1885), which has busts of notable figures on the facade. It contains pictures by Ignacio Zuloaga (1870-1945), and the library has a large collection of books on Basque literature and history.
Cathedral of the Good Shepherd
In the southern part of the new town, beyond the busy Calle de San Martín, stands the Neo-Gothic Cathedral of the Buen Pastor, which was begun by Manuel de Echave in 1880 and completed in 1897. Its 75m/246ft high tower is a city landmark.
To Monte Igueldo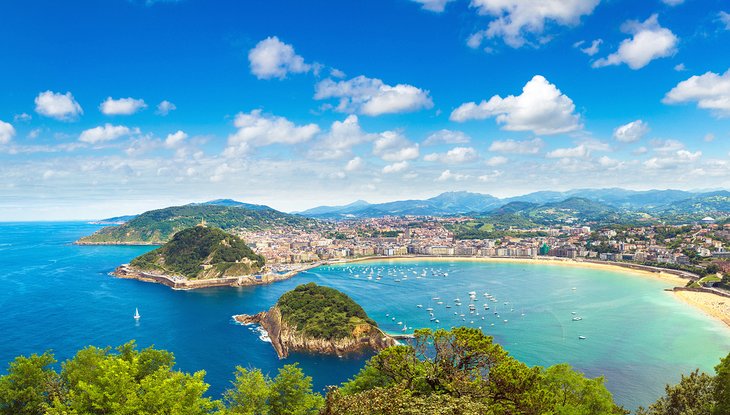 View From Monte Igueldo
Palacio de Miramar
From the west end of the Paseo de la Concha the Miraconcha continues through a tunnel under the Palacio de Miramar, formerly a royal summer residence, to the district of Antiguo with its beautiful Playa de Ondarreta.
Monte Igueldo
At the far end of the Playa de Ondarreta is the Royal Tennis Club, from which a funicular and a winding road go to the top of Monte Igueldo (184m/604ft). Here there is a terrace restaurant, an amusement park, an observatory and an outlook tower, from which there are magnificent views of the town, the sea and the Basque mountains.
Monte Ulía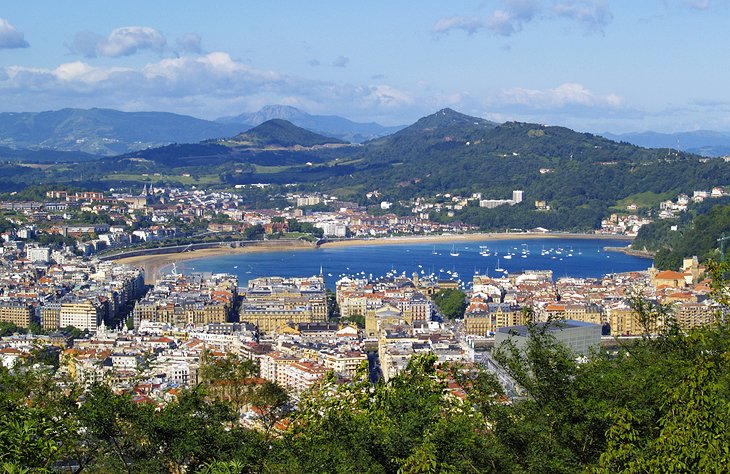 View From Monte Ulia
7km/4.5mi east of the town center Monte Ulía (230m/755ft) rises above the outlying district of Gros. A road winds up to the top of the hill, where there are a garden restaurant and three outlook terraces.
Events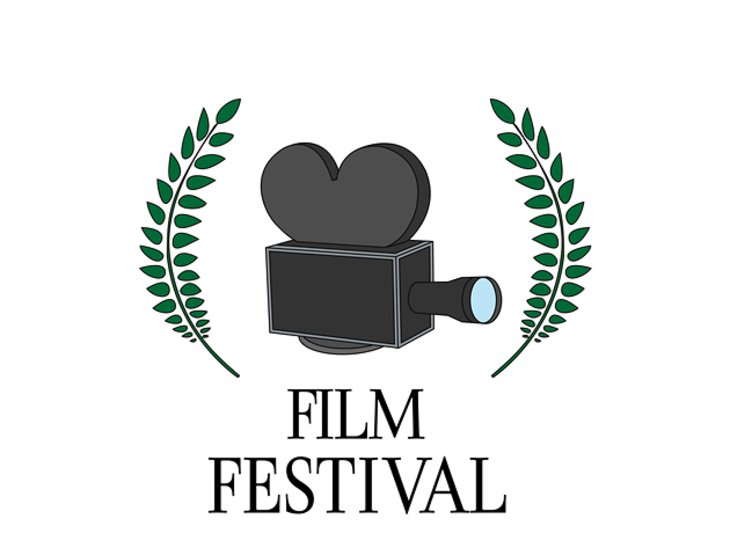 International Film Festival
Several events in San Sebastian are of interest to visitors.
The San Sebastian Drum Festival
The San Sebastian drum festival is an all night event, with groups of drummers parading through the streets. Festivities begin on the evening of January 19th at the Plaza de la Constitution.
International Film Festival
The International Film Festival, held annually in September, has been an annual tradition for over 50 years.
Address:
Box 397, E-20080 San Sebastián, Spain
Sightseeing Nearby: