California Travel Guide
California, the Golden State, has such varied landscape that it is ideal for hiking or back packing, mountain biking, camping, golfing and skiing. Of course the scenic coastline of California is perfect for water sport enthusiasts to enjoy boating, wind surfing, fishing and swimming. California is the home of Hollywood, where make-believe becomes reality.
Attractions in Popular Destinations
More Destinations and Attractions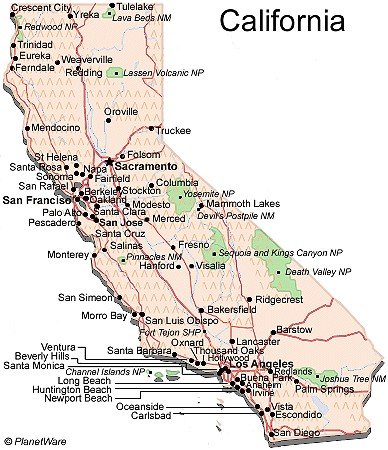 California Map
Want to use this map on your web site?
Copy and Paste the code below: