9 Top-Rated Tourist Attractions in Sacramento
Sacramento lies about 93 miles northeast of San Francisco and is the capital of the state of California.
1 State Capitol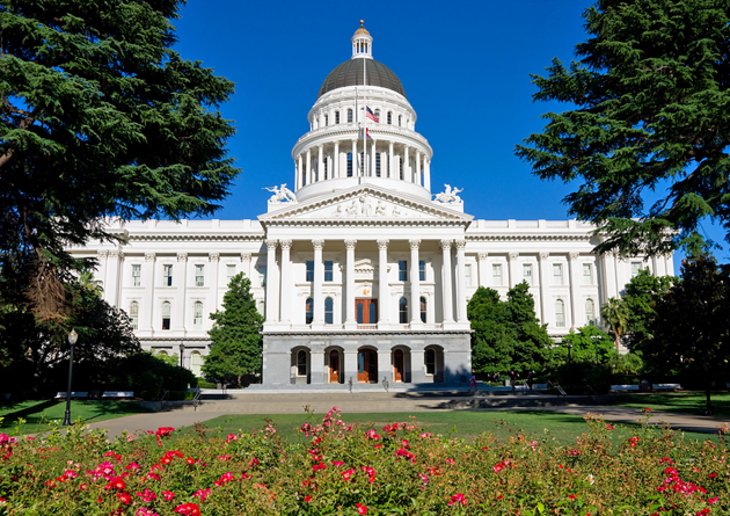 State Capitol
View slideshow
The State Capitol building was built in the 1860s in a typical neo Classical style. The lovely grounds are extensive, with gardens and trees. Several rooms are dedicated to the State Capitol Museum, with portraits and various other artworks, as well as antiques.
2 California State Railroad Museum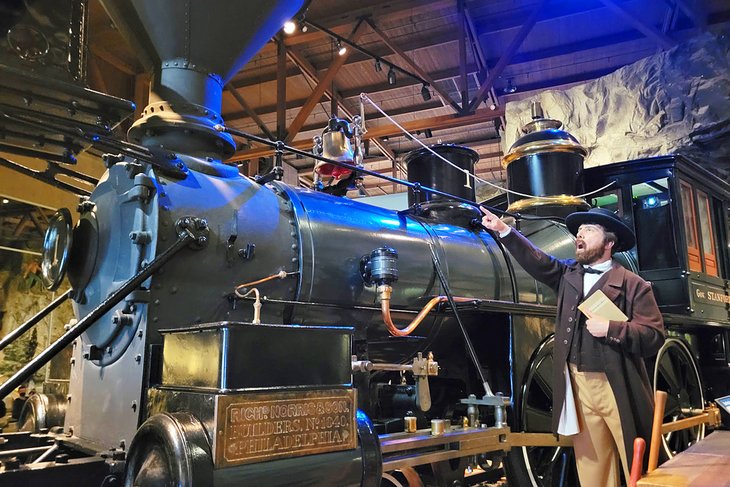 California State Railroad Museum Allie_Caulfield
View slideshow
With a floor area for exhibits of over 100,000 sq. ft., the California State Railroad Museum is among the world's largest railway museums. It houses restored locomotives and railway coaches of all ages. Almost all the wagons can be viewed inside. Located in Old Sacramento, this is one of the premier attractions in the city. Some cars are furnished, complete with dining place settings that show the level of comfort once offered on these trains. You can walk through a sleeper car as well. There are also model trains and areas geared towards children. During the summer months the California State Railroad Museum also offers train rides on a steam locomotive along the Sacramento River.
Address:
Second Street and I Street
3 Sutter's Fort State Historic Park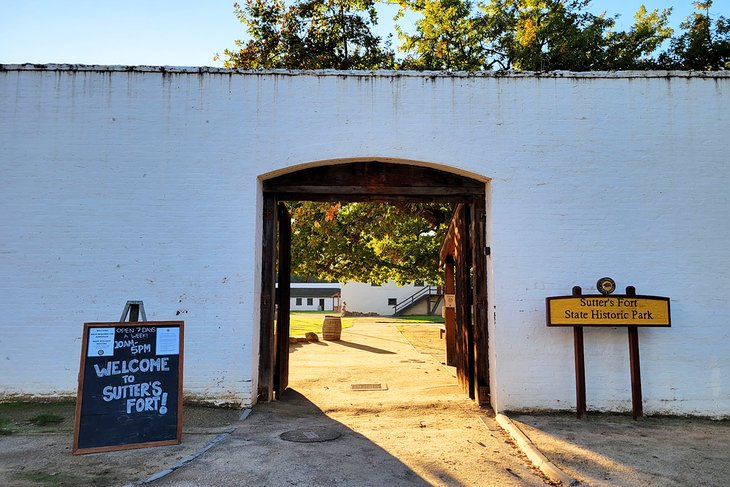 Sutter's Fort State Historic Park Suzi Rosenberg
Sutter's Fort Museum stands on what was once the site of the first outpost of the white man in California, set up by the German-Swiss immigrant Johann August Sutter in 1839. The adobe house built in the same year has been restored in the original style, and houses relics of the pioneering and gold-rush period. There are also items related to the town's founder, whose estates reached as far as the other side of the American River near Coloma. After gold was discovered Sutter was literally overrun by gold-seekers, such that he was forced to flee.
Address:
2701 L Street, Sacramento, CA 95816-5613, United States
4 Crocker Museum of Art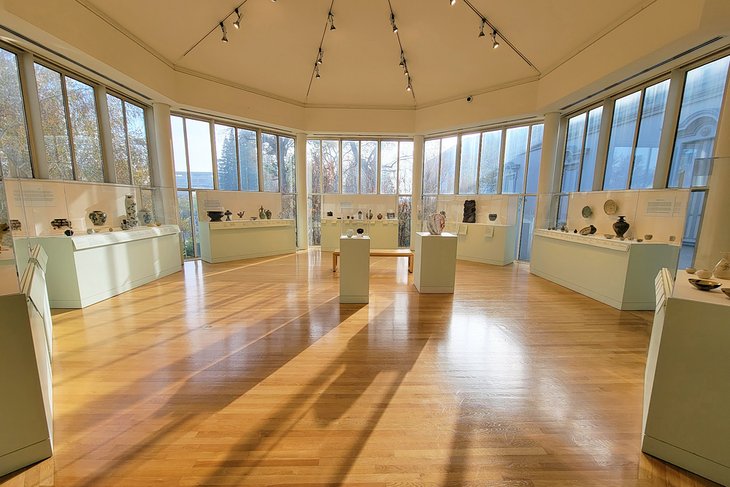 Crocker Museum of Art nathanh100
The Crocker Art Museum holds an impressive collection of California art, as well as European and East Asian Art, photography and contemporary pieces. The original museum building and collection, which still forms the backbone of the museum, were donated by Margaret Crocker. This private collection was assembled by Judge Edwin B Crocker in the 1860s.
The California and American art includes pieces dating back to 1848 with everything from Daguerreotypes to Ansel Adams photos, and paintings that range from early 19th Century to the current decade. The building itself, which started with just the original 1873 Victoria house, has undergone restorations which saw the addition of the contemporary, 125,000 square foot "Teel Family Pavilion".
Address:
216 O Street, Sacramento, CA 95814-5324, United States
5 Old Sacramento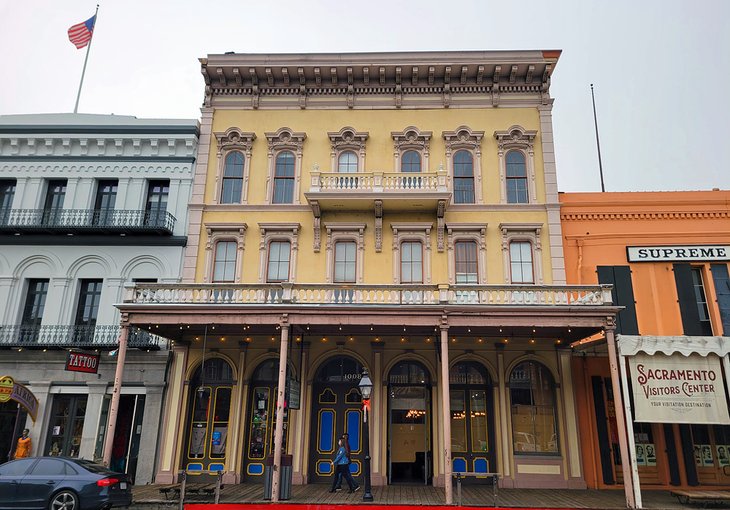 Old Sacramento
View slideshow
Old Sacramento runs along the Sacramento River, an area that was seen as a great commercial center for the new city in the mid 19th Century. However, floods proved to be a serious problem and the city was raised by adding earth to this low lying area. Eventually the focus of the city center shifted and this area become an impoverished, red light district. In the 1960s the area underwent redevelopment which led to the creation of what can be seen here today. Historic buildings, are now occupied by shops, restaurants, hotels, and museums. This a commercial area with a designation as a National Historic Landmark. The Old Sacramento State Historic Park includes numerous historical buildings in the area.
6 California Automobile Museum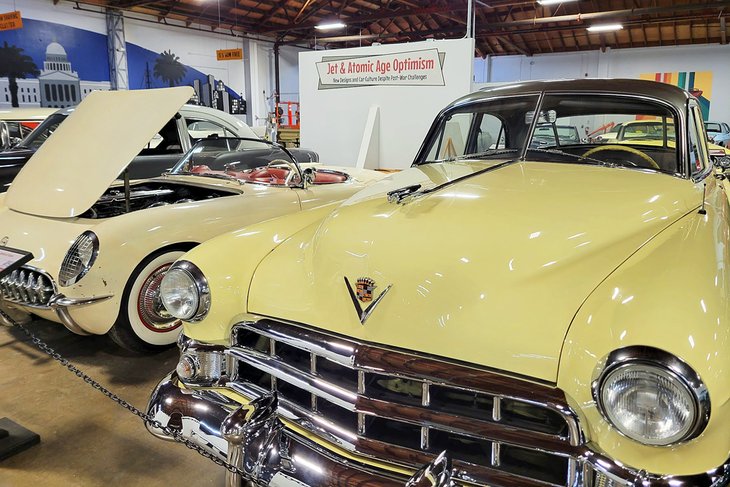 California Automobile Museum How I See Life
The California Automobile Museum was first set up in 1987 and contains a collection of Ford cars, with an example from each year of manufacture and at least one model from each of the years 1903-53. Over 160 antique and classic vehicles are on display, depicting the story of the development of the automobile in America. Exhibit vehicles range in age from the late 1800s to the early 2000s.
Address:
2200 Front Street, Sacramento, CA 95818-1107, United States
7 Fairytale Town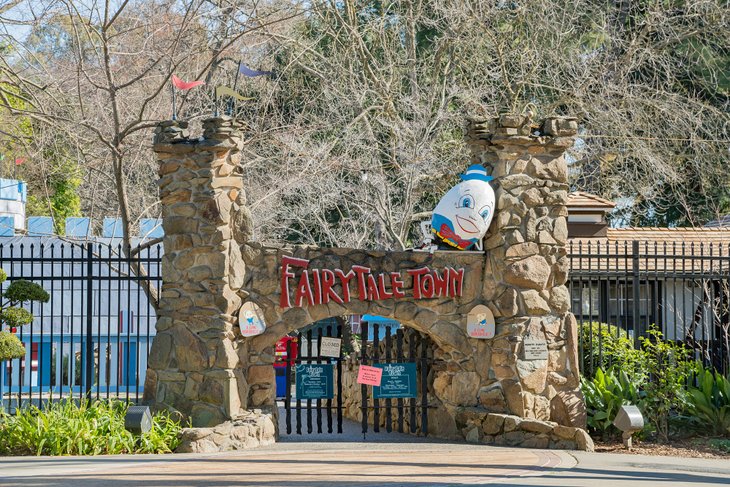 Fairytale Town MrMitch
Fairytale Town is a family park with all kinds of entertaining and educational things for children to see and do. The park has farm animals, learning gardens, and theme play areas based on fairytales and nursery rhymes.
Address:
3901 Land Park Drive, Sacramento, CA 95822-1270, United States
8 Governor's Mansion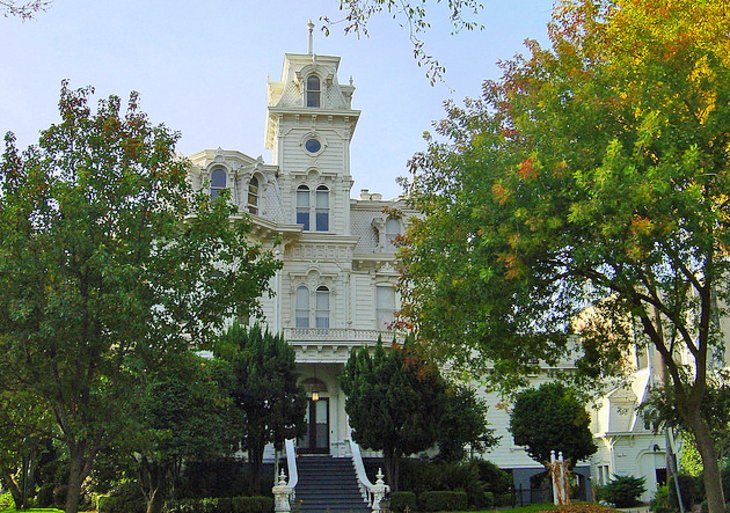 Governor's Mansion pandrcutts
This magnificent Victorian villa, built in 1878, served as a residence for thirteen Californian Governors, the last being Ronald Reagan, who lived there from 1966 to 1975. This mansion lies within the Governor's Mansion State Historic Park. The incredibly ornate and beautiful building was erected for a private individual and subsequently purchases by the state in 1903 for Governor George Pardee. The mansion is decked out with some very fine décor, with features and special touches from Europe. Outside the home, the expansive grounds contain gardens with exotic plants from around the world. Of particular note is the swimming pool built in 1959.
Address:
1526 H Street, Sacramento, CA 95814-2005, United States
9 Sacramento Zoo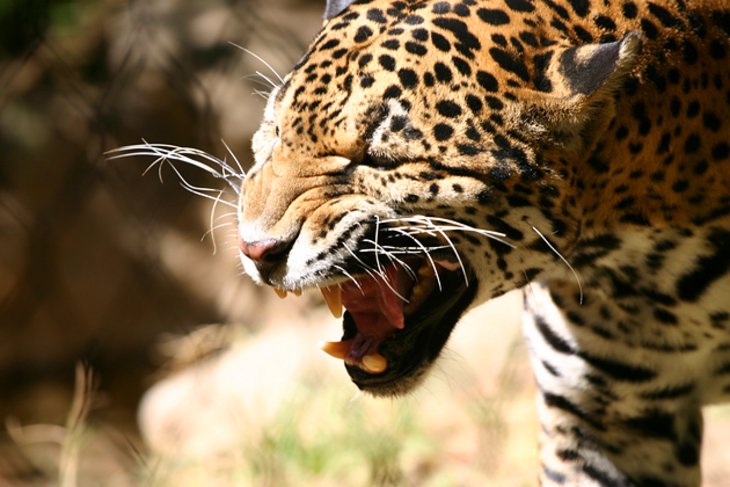 Sacramento Zoo
The Sacramento Zoo is a great family attractions, with hundreds of exotic animals from all over the world. They also have interesting collections of birds and reptiles. The zoo is involved in local and international conservation projects.
Address:
3930 West Land Park Drive, Sacramento, CA 95822-1123, United States
Sightseeing Nearby: