10 Top-Rated Tourist Attractions in Santa Barbara
Santa Barbara is arguably one of the most beautiful towns in the California. It also has the great advantage of having most of its places of interest close together, making it easier to see the sights in a short period of time.
1 Mission Santa Barbara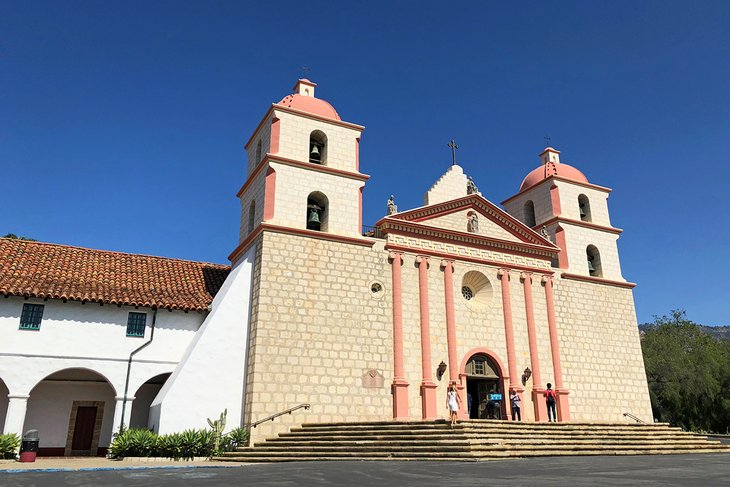 Mission Santa Barbara
View slideshow
The "Queen of the Mission Stations", as Santa Barbara is generally called, was the only one to remain with the Franciscans after being secularized. It is also the only one they preserved to present day.The church, completed in 1829 after the original had been destroyed by an earthquake in 1812, is the work of Father Antonio Ripoli. It has a Roman temple facade and was built by the extremely skilled Chumash Indians. It is the only mission with two towers, and had to be rebuilt in earthquake-proof construction. Today it serves as a parish church.
The buildings contain the museum with art pieces from the colonial period and many interesting artifacts. Especially worth seeing are the garden, and the cemetery in which many prominent early Spaniards, as well as 4,000 Chumash Indians found their last resting-place.
Address:
2201 Laguna Street, Santa Barbara, CA 93105-3697, United States
2 Santa Barbara County Courthouse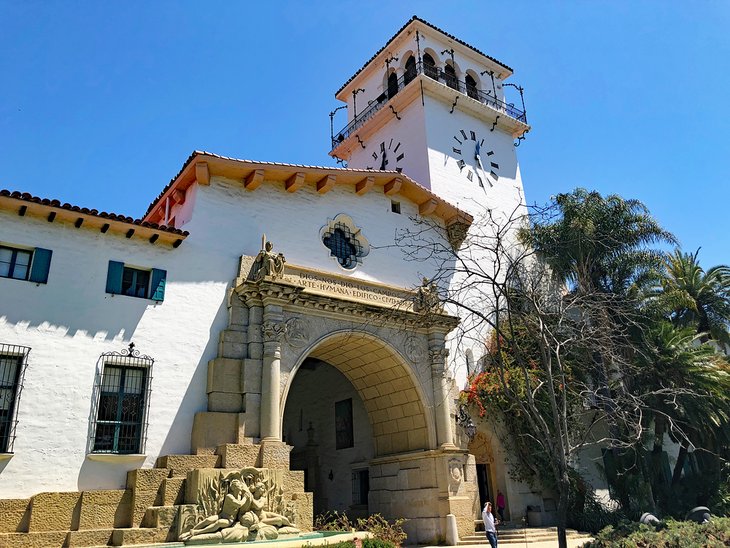 Santa Barbara County Courthouse
The Santa Barbara County Courthouse is a Spanish-Moorish building in the style of a palace, completed after the large earthquake of 1929. The tiles lining the staircase are mainly from Tunisia, while those used on the arches are of Californian origin. The entrance hall on the first floor is a strange mixture of styles, including Islamic, Romanesque, and Byzantine.
For a good view out over the city towards the ocean, a trip up to the top of the El Mirador bell tower is in order. Located throughout the courthouse are numerous paintings by noted artists Allan Gilbert Cram, and Van Cina. In the mural room visitors will find an original Grosbeck.
Address:
1100 Anacapa Street, Santa Barbara, CA 93101-2099, United States
3 Santa Barbara Museum of Art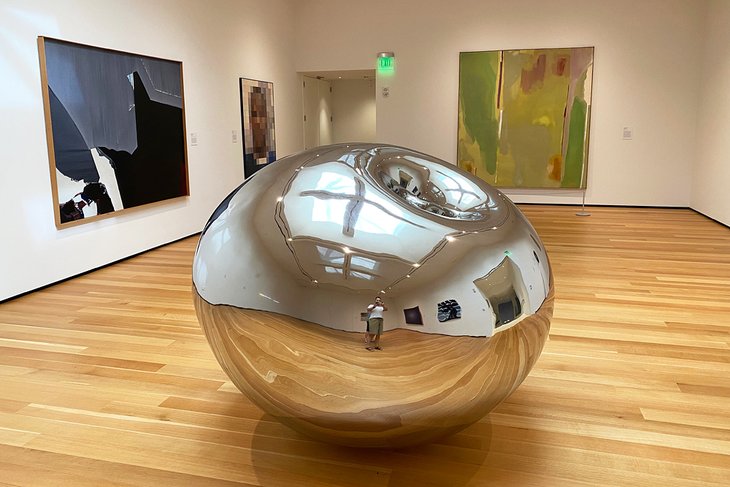 Santa Barbara Museum of Art Davide Restivo
The Santa Barbara Museum of Art is a well-regarded cultural institution notable for its large collection of works of art. The museum is particularly well known for its collection of Claude Monet pieces. One of the museum's highlight is the mural of the United States created by David Alfaro Siqueiros. The museum is spread out over 60,000 square feet and features a museum store, café, a children's gallery, and an extensive library. In addition to its permanent collection that spans over 5000 years of human history, the museum hosts top notch traveling exhibits on a regular basis.
Address:
1130 State Street, Santa Barbara, CA 93101-2746, United States
4 Ty Warner Sea Center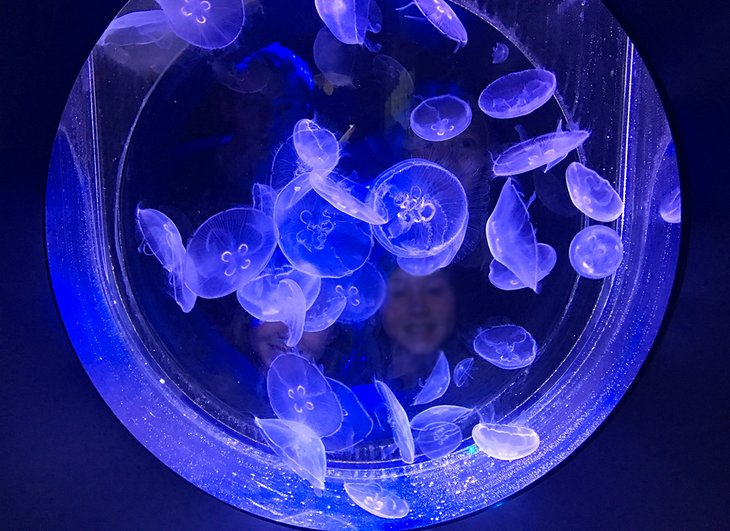 Ty Warner Sea Center Damian Gadal
The Sea Center is located on Stearns Wharf. The center is a cooperative venture of the Marine Sanctuary and the Santa Barbara Museum of Natural History. Visitors can enjoy a glimpse of life in the Santa Barbara Channel as well as a kelp forest, and touch the spines of a sea urchin. Interactive exhibits include sampling and testing ocean water, studying animal behavior, and examining microscopic marine life. This is a particularly good place for families with small children who can touch live specimens, even small sharks, in the touch pool. You can see what a tidal pool looks like from underneath through the windows of a huge tank.
Address:
211 Stearns Wharf
5 Santa Barbara Botanic Garden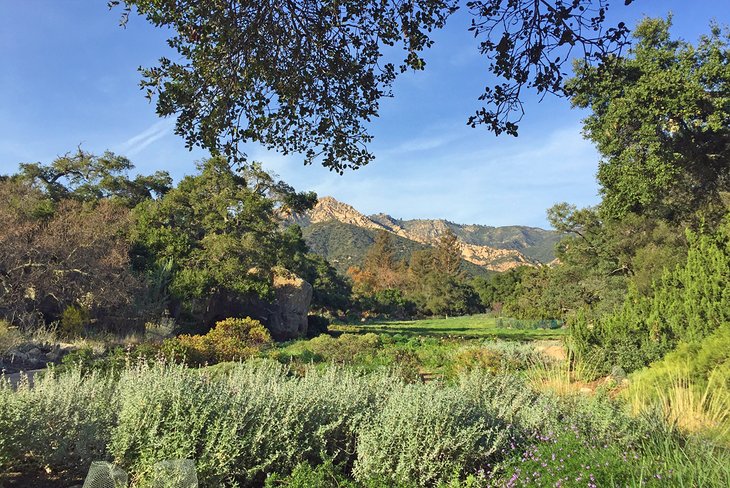 Santa Barbara Botanic Garden
The Santa Barbara Botanic Garden showcases native California plants and trees. Paths wind their way through lush areas, providing a tranquil environment. The garden has been in existence since the 1930s and consequently offers a selection of mature trees and plants. A portion of the garden has been labeled a Santa Barbara County Historic Landmark. Visitors can take a tour or stroll the paths on their own. Some of the plants are labeled. There is also a shop on site selling books and other items, as well as a nursery where you can buy your own California native plants.
Address:
1212 Mission Canyon Road, Santa Barbara, CA 93105-2126, United States
6 Santa Barbara Zoo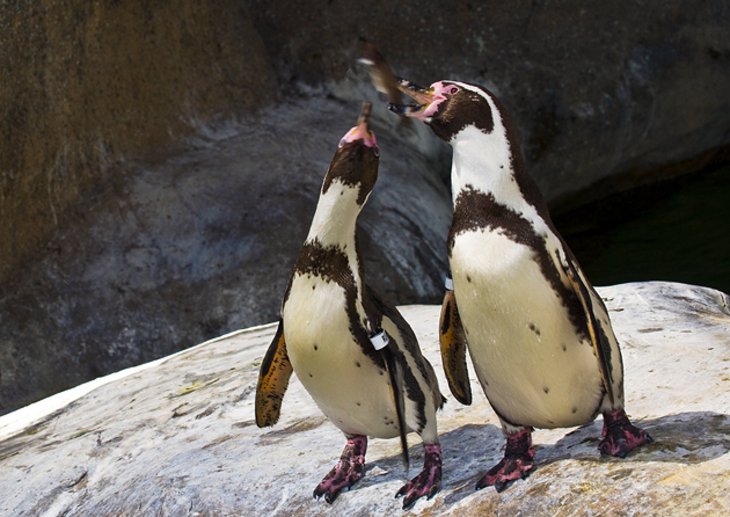 Santa Barbara Zoo
View slideshow
Located on over 30 acres, this zoo is notable for its beautiful setting that overlooks the Pacific Ocean and the Santa Ynez Mountains. The zoo has all kinds of animals, reptiles, and insects. The zoo has the feel of a botanical garden as the property is laid out with formal gardens, open spaces, native plants, trees, and cacti. Programs like the Barnyard, where you can feed domesticated sheep, or the Giraffe Feeding station where you can get up and personal with a Baringo giraffe draw regular visitors and are a favorite with children. Also on site is a carousel and a zoo train for kids.
Address:
500 Ninos Drive, Santa Barbara, CA 93103-3798, United States
7 Casa de la Guerra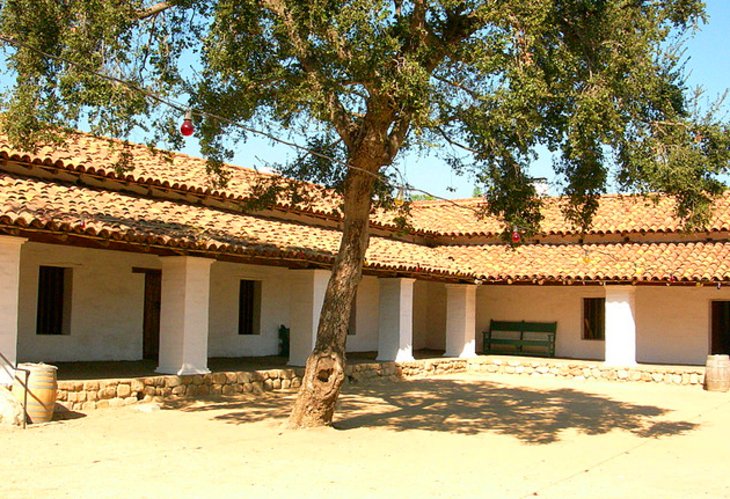 Casa de la Guerra savemejebus
This U-shaped adobe Casa de la Guerra was built between 1819 and 1827 as a political and social center for the community by the fifth commandant of the Presidio. By adding more houses on the northwest and northeast sides it has been made into the El Paseo Complex, a Spanish street which was used as a copy when Santa Barbara was rebuilt after 1925. It is an example of an affluent, Spanish-Mexican style home during that period and is listed on the National Register of Historic Places. Guided tours available.
An annual Spanish Days Festival is held in the square in front of this building.
Address:
15 East de la Guerra Street, Santa Barbara, CA 93101-2217, United States
8 Santa Barbara Maritime Museum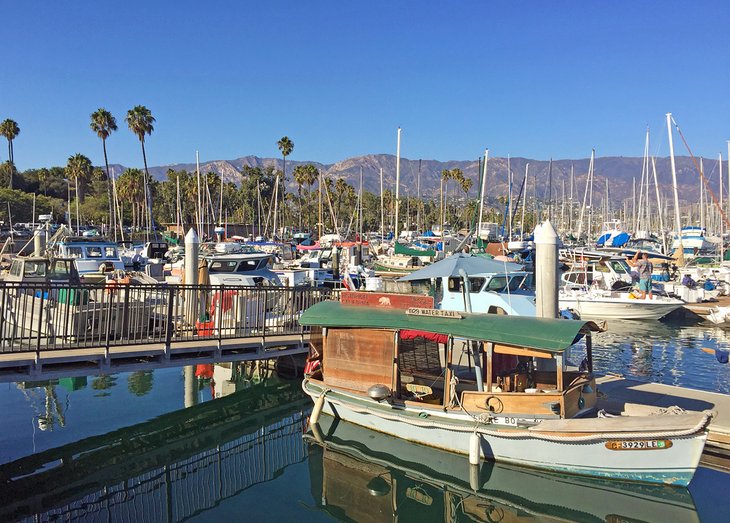 Santa Barbara Maritime Museum dsearls
The Santa Barbara Maritime Museum was formed in 1994. The facility was formerly known as the Old Naval Reserve Center until 1942 when it became an U.S. Navy training facility from 1942 until 1995. The museum features changing exhibits, a couple old time fishing boats and sailboat, and the Munger Theater. The theater shows interesting and current maritime related movies and documentaries.The Maritime Museum is particularly fun for, and in many ways geared towards, children, and places an emphasis on learning.
9 El Presidio de Santa Barbara State Historic Site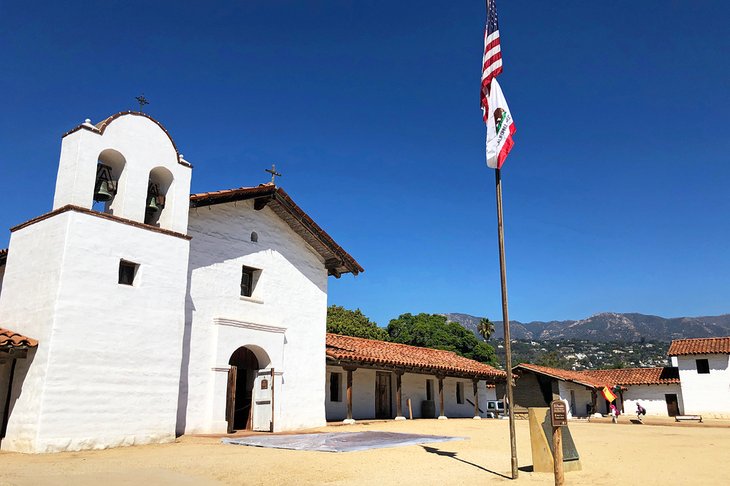 El Presidio de Santa Barbara State Historic Site D&S McSpadden
View slideshow
The Presidio (fortress), founded by the Spaniards in 1782, was badly damaged in the earthquakes of 1806 and 1812, and became of no importance at all after the American troops entered in 1846. Of the original buildings only El Cuartel, the soldiers' quarters, and the front rooms of the Canedo Adobe remain. The padre's house and the chapel have been restored. El Presidio de Santa Bárbara State Historic Park is located in modern downtown Santa Barbara at the intersection of Santa Barbara and East Canon Perdido Streets.
10 Stearns Wharf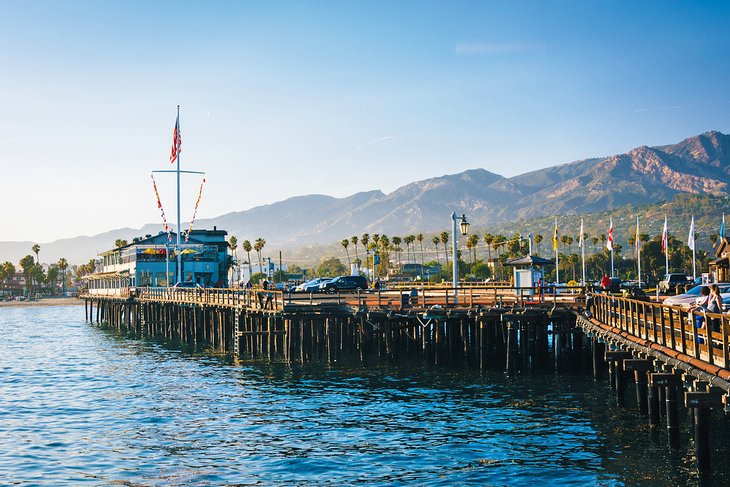 Stearns Wharf harminder dhesi photography
View slideshow
At the bottom of State Street in Santa Barbara is Stearns Wharf. Built in 1872, it became the longest deep-water pier between Los Angeles and San Francisco. This city landmark now features stores and restaurants, a lovely view of the harbor, an aquarium, and the mountains behind Santa Barbara. It is relatively low key, with a few shops. It can be a nice place to have a leisurely lunch while enjoying the view out over the ocean and surrounding beaches. Most visitors simply come here to walk and have a look around. Also located here is the Ty Warner Sea Center.
Sightseeing Nearby: