From Venice to Florence: 5 Best Ways to Get There
Venice and Florence are must-visit destinations on any Italian itinerary. The fact that they lie 269 kilometers from each other makes it easy to see both cities in one trip, especially when there are so many convenient ways to travel between the two.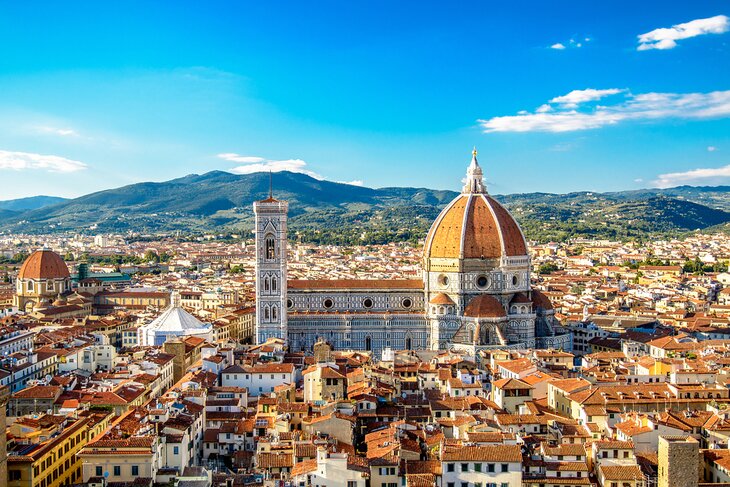 Traveling from the sparkling canals and captivating attractions of Venice to the unmissable museums and beautiful churches of Florence is easy if you take the train. The fastest way to get from Venice to Florence, high-speed Frecciarossa trains can reach the Tuscan capital in two hours and 13 minutes.
Other ways to reach Florence include booking a private transfer and driving yourself, which could be a bit stressful if you're unfamiliar with Italian roads. Taking the bus and flying are also popular ways to get around.
No matter which way you choose to travel, use our list of the best ways to get from Venice to Florence.
1. From Venice to Florence by Train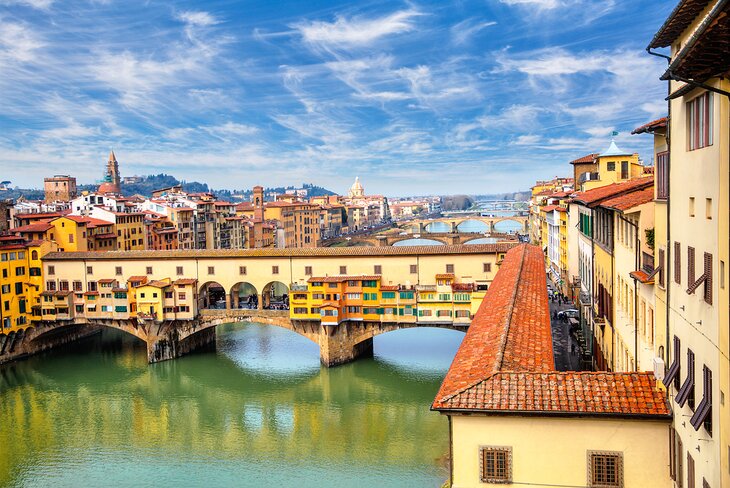 The fastest and easiest way to get from Venice to Florence is by train. Climbing aboard a Trenitalia high-speed Frecciarossa train is the best way to travel. Reaching high speeds of 300 kilometers an hour, they can zip between Venice Santa Lucia and Florence Santa Maria Novella stations in two hours and 13 minutes.
The Frecciarossa 1000 is even faster, reaching speeds of up to 400 kilometers an hour. A journey on this speedy train will get you to Florence in under two hours. Tickets on Frecciarossa trains will cost about $43 one-way for a standard fare and over $154 for Executive class.
These trains run multiple times a day (nearly every hour) and boast air-conditioning, power outlets, free Wi-Fi, and access to a café car.
Another high-speed option can be found on trains with Italo Tren. Their quick trains run between Venice Santa Lucia and Florence Santa Maria Novella in two hours and 15 minutes. They also operate trains between Venice Mestre station and Florence Santa Maria Novella in just over two hours.
Tickets cost as low as $14 depending on the time, date, and class you choose.
Trenitalia also offers Intercity trains, which are much slower and similarly priced to their faster Frecciarossa counterparts. They only reach a top speed of 200 kilometers an hour and operate as local trains, making more stops along the route.
On average, these trains will take about three hours and 14 minutes to arrive in Florence Santa Maria Novella. Tickets cost about $14 or more than $43 for a First-Class fare. Our suggestion: opt for the faster trains, there's really no downside.
2. From Venice to Florence by Private Transfer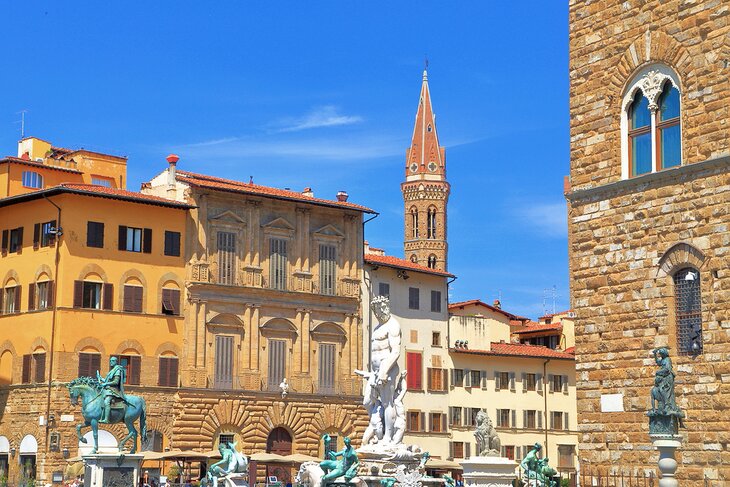 A stress-free way to get from Venice to Florence is by private transfer. If you're traveling with a small group, this is also a budget-friendly way to travel. Booking a private transfer with a personal chauffeur means you'll get from point A to point B without the hassle of dealing with public transportation.
An English-speaking driver will collect you and your travel partners from Piazzale Roma. They will then transport you in an air-conditioned vehicle to Florence, making stops as requested along the way. There's also bottled water provided in the car and Wi-Fi.
For an extra fee, you can request a longer stop in towns like Bologna, Ferrara, or the Barberino Outlet. After that, the driver will take you to your hotel or other accommodation in Florence. The drive, without stops, will take between three and four hours, depending on traffic.
3. From Venice to Florence by Car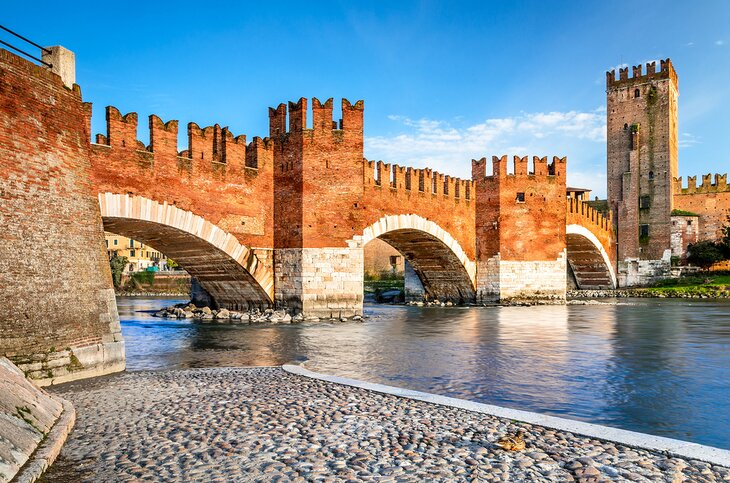 If you feel comfortable navigating twisty roads peppered with drivers who treat them like an F1 track, hit the road! Driving is an easy and scenic way to get from Venice to Florence. The most direct route can cover the 269 kilometers between these two major Italian cities in over three hours.
If you're traveling in summer, prepare to add a minimum of one hour to this estimate—the traffic is horrendous, especially on weekends. If you're not in a hurry, perfect! We suggest stopping in at least two of Italy's most beautiful cities on your road trip.
Verona is most famous as home to Juliet's balcony (yes, that Juliet). A popular day trip destination, it lies a mere 121 kilometers west of Venice, which will take about an hour and a half to drive. There are enough fun things to do in this quaint town that you'll want to factor in at least two hours to explore.
Your next stop should include the buzzing town of Bologna, which is an ideal place for a day trip from Florence. Located 117 kilometers north of Florence, it lies under two hours away and boasts enough interesting tourist attractions that you'll want to carve out a few hours for this road-trip stop.
The direct route follows the A1 Autostrada, also known as the E35, and the A13 for much of the journey.
Insider's tip: Keep cash or a debit/credit card at hand to pay for the toll roads.
Renting a car in Venice is a cinch. Companies like Europcar, Sixt, and Hertz boast multiple pickup locations, including convenient spots by the Venice Mestre train station.
4. From Venice to Florence by Bus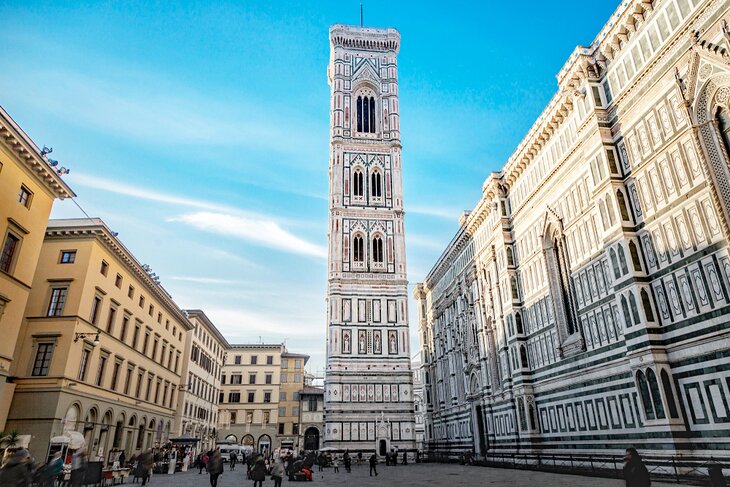 Cash-strapped travelers will be happy to know that taking the bus is the cheapest way to get from Venice to Florence. Tickets can cost as little as $4.99 depending on which company, route, date, and time you choose to travel.
Flixbus offers affordable rates on their routes, which run from Venice Tronchetto (a 12-minute drive from Venice Mestre train station) to Florenz Villa Costanza (a 17-minute drive from Florence Santa Maria Novella station). Buses also depart from Venice Mestre station many times a day beginning at 12:50 am and ending at 9:15 pm.
Depending on traffic, the ride will take about three hours and 50 minutes from Venice Mestre station to Florenz Villa Costanza, which lies just outside the city. Tickets cost as little as $4.99 and many are direct trips. The buses are air-conditioned and offer free Wi-Fi and power outlets.
Itabus is another budget-friendly company offering trips from Venice to Florence for as little as $13. Buses leave from Venice Tronchetto and Mestre stations and arrive at Florence Villa Costanza between three hours and 20 minutes and four hours and 25 minutes later, depending on the route, date, and time.
Itabuses run these routes from 7:50 am to 10:25 pm. They feature reclining seats, power outlets, and a double armrest. They also boast air-conditioning and free Wi-Fi.
5. From Venice to Florence by Plane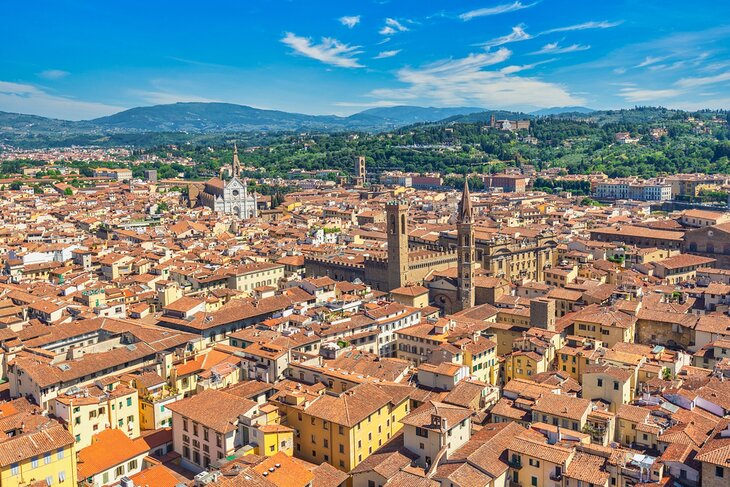 If you prefer to take to the skies when traveling throughout Italy, flying is a somewhat convenient way to get from Venice to Florence. ITA Airways offers multiple flights a day from Venice's Marco Polo airport to Florence's airport best known as Peretola.
While the flights aren't direct (most stop for over an hour in Rome), they'll still get you there in about three and a half hours. Economy class tickets will cost about $160 for a return trip, more than $240 if you choose superior class.
After landing, you'll have to get to your hotel or other destination in Florence. While taking a taxi is easy, the T2 Vespucci line of Tramvia GEST is a two-minute walk from the arrivals and departures areas of Terminal 2 and the tram arrives at Florence's center in 20 minutes. Tickets cost about $1.70 and can be purchased from machines at all tramway stops or on the TABNET app on a smartphone.