From Florence to Pisa: 3 Best Ways to Get There
We may earn a commission from affiliate links ()
Less than 100 kilometers away from each other, the cities of Florence and Pisa are connected by a number of transportation options, including local and high-speed trains, long-distance buses, and many organized tours. This makes it easy to plan a day tour to the city of Pisa, so you can take a photo with the iconic Leaning Tower before heading back to your hotel in historical Florence.
Pisa might be most famous for its leaning tower, but this small city in the heart of picturesque Tuscany is also the birthplace of Galileo, home to lots of historical and cultural attractions, and a UNESCO World Heritage Site.
Whether you're visiting for a day or a week, we have a list of the best ways to get from Florence to Pisa, so you can plan your trip better.
Note: Some businesses may be temporarily closed due to recent global health and safety issues.
1. From Florence to Pisa by Train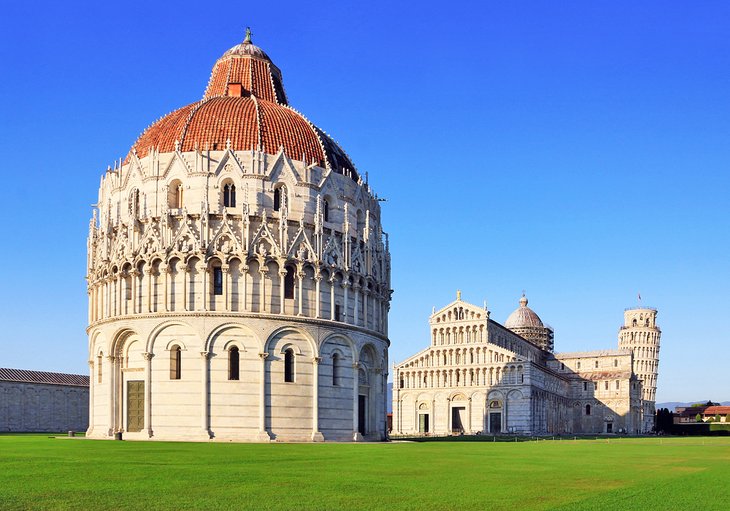 There are over 40 trains from Florence to Pisa every day, making this a convenient and easy option for a day trip. Depending on what train you choose, you'll cover the route in 50 to 90 minutes – daily high-speed trains can reach Pisa in just 49 minutes, but local commute trains are much slower and make more stops along the way.
All Regionale and Regionale Veloce trains depart from the Santa Maria Novella Train Station in Florence starting as early as 12:40am.
Since most of the attractions in Pisa don't open until 9 or 10am, it makes more sense to leave later in the morning. However, if you arrive in Pisa by 7am, you'll have time to sit down for breakfast somewhere – and maybe try that famous buccellato cake – and then head over to your attraction of choice to be first in line when it opens.
You don't need reservations in advance for the trains, and you can buy tickets right at the train station before your departure. Most high-speed trains offer Wi-Fi, a food cart with snacks, air-conditioning, and electrical outlets. This isn't offered on regular trains – the slower trains – so if you need any of these amenities, make sure you ask for a Regionale Veloce ticket.
All trains arrive at the Pisa Centrale train station, located about 1.5 kilometers away from the heart of the city and the Leaning Tower of Pisa. In good weather, you can take a leisurely 20-minute walk through city streets to reach the main square. Otherwise, there are local buses or taxis parked right outside the station to get you to the center even faster.
2. From Florence to Pisa by Day Tour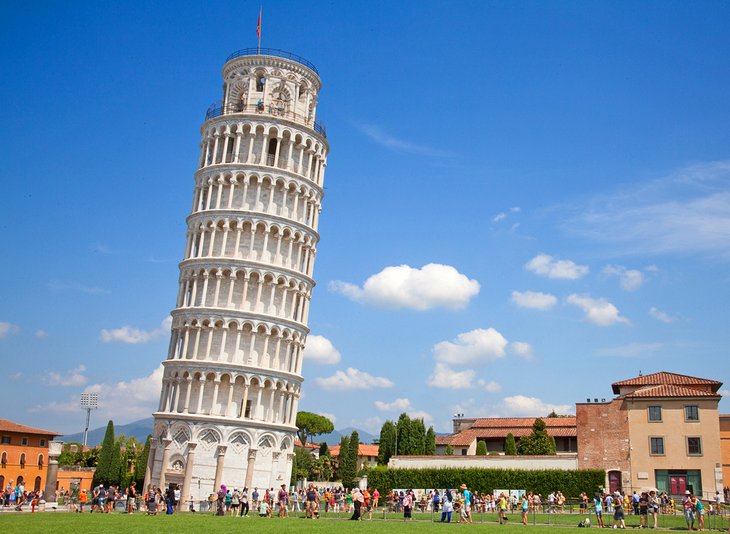 Why visit only Pisa when you can see much more of Tuscany in one single day? This nine-hour Pisa and Lucca Day Trip from Florence takes you to see some of the famous landmarks in Pisa before heading back to lesser-known but equally interesting Lucca.
Your tour starts at 9am at Piazzale Montelungo in the heart of Firenze, where you'll meet an expert multilingual guide and board an air-conditioned vehicle to start your one-hour ride through beautiful Tuscany. Along the way, your guide will offer a fascinating insight into the area's past, present, and future, as well as the sights waiting for you throughout the day.
Once you get to the central square of Piazza dei Miracoli in Pisa, you'll join your guide in a walking tour of the city, stopping by to see the Duomo Cathedral and the many Gothic and Romanesque buildings on your way to the main attraction: the 12th-century Leaning Tower of Pisa.
You'll then have some time to explore on your own or do some shopping before meeting back with your guide to start the journey to your next destination: the ancient city of Lucca, famous for its intact 16th-century city walls.
Here, your guide will take you on a walking tour of Lucca, with stops at the circular Piazza Anfiteatro; the Lucca Cathedral; and the Romanesque-Gothic Guinigi Tower, famous for the holm oaks growing on top of it. After the tour, you'll stop by to try buccellato, a ring-shaped traditional local cake filled with sultana raisins and aniseed.
After some free time to explore on your own and take more pictures, you'll meet your guide again to start your trip back to Florence.
This tour also offers a low-cost option that skips the walking tours in Pisa and Lucca. If you choose the low-cost option, you'll have time to explore on your own once you arrive at each town, meeting your guide back at a specific time and place afterwards.
3. From Florence to Pisa by Bus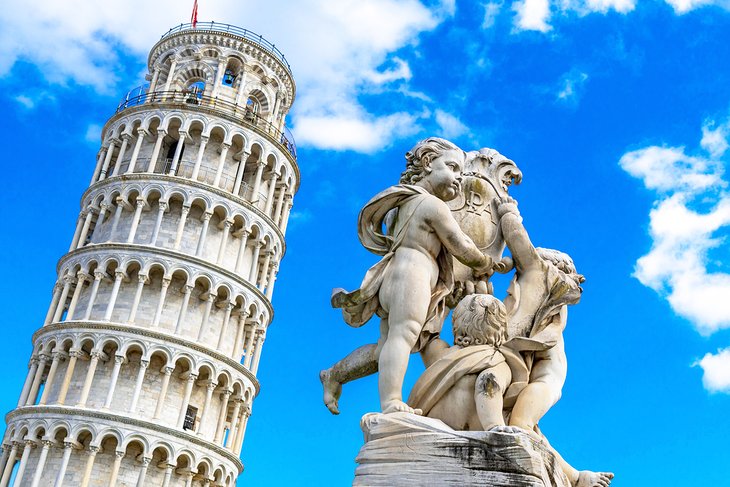 If you're on a budget, the cheapest way to travel between Florence and Pisa is to take a bus. Companies such as FlixBus and Baltour offer several buses a day between the two cities. FlixBus buses depart from Piazzale Montelungo bus station, the city's main bus station, while Baltour operates from the smaller Autostazione Sita.
The earliest bus departs from Florence at 1:30am – but keep in mind that the route is only 95 minutes long, and you wouldn't want to arrive in Pisa that early. There's a convenient 9am bus to Pisa and a few afternoon options, with the last bus departing at 5:50pm.
Buses are comfortable, with plenty of legroom and reclinable seats. FlixBus buses also offer Wi-Fi, air-conditioning, and hot drinks on board. Tickets can be half the price of the train if you buy them at least a week or two in advance – if you wait until the last minute, prices will double or triple.
All buses arrive at the Autostazione Via Pietrasantina bus station in Pisa. From here, you can walk to the city center in about 20 minutes or catch a local bus for a five-minute ride. You'll get off just a couple of blocks away from the tower and the main attractions in Pisa.