Castle Hill, Trieste
To the southwest of the Roman Theater in Trieste is the castle hill. Half-way up the hill, on the right, is the small Protestant church of San Silvestro (11th century), and opposite it, on the left, the Jesuit church of Santa Maria Maggiore (1627-82), with a Baroque interior.
Related Attractions
Arco di Riccardo
Close by Castle hill in Trieste stands the so-called Arco di Riccardo, a gateway which probably dates from the first century B.C.
Museo di Storia e d'Arte
From the Arco di Ricardo it is only a few steps to the Museo di Storia e d'Arte, in Via Cattedrale 15, which contains antiquities of varying provenance, including Roman and medieval vases, sculptures and grave-inscriptions.
Orto Lapidario
In the Orto Lapidario is the tomb (c. 1830) of the German classical scholar Johann Joachim Winckelmann (1717-68), who was murdered in Trieste.
Cattedrale di San Giusto
At the end of Via Cattedrale in Trieste stands the cathedral of San Giusto, on the site of an Augustan temple. It was formed in the 14th century by the joining up of two churches (sixth-11th centuries) and a baptistery: to the right San Giusto and to the left Santa Maria, their lateral aisles combined to make the central aisle or nave of the cathedral. Fragments of Roman work can be seen in the doorway and campanile (enlarged in 1337). In the lateral apses are fine mosaics (seventh and 12th centuries). To the left of the cathedral is a column of 1560. Beyond it are the remains of a Roman forum (second century), the so-called Tempio Capitolino (first century) and an Italian war memorial of 1934.
Castle Museum
On top of the castle hill in Trieste the Castello (15th-17th centuries) contains the interesting Castle Museum, with medieval weapons, furniture, tapestries, etc. From the Castello and from the Parco delle Rimembranza on the north side of the castle hill there are fine views of the town and the sea.
Map of Trieste Attractions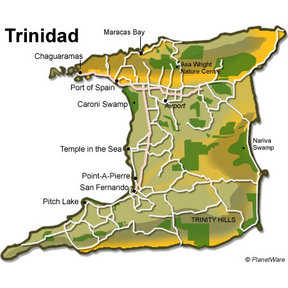 Trieste Map
More Trieste Attractions
Popular Destinations Nearby