Pompeii Tourist Attractions
The ruined city of Pompeii lies 20km/12mi southeast of Naples at the foot of Vesuvius, near the Gulf of Naples.
It is the finest example of a Roman town and its way of life, presented to modern eyes by excavation.
To the east of the ancient site is the newer settlement, known until 1929 as Valle di Pompei, with a conspicuous domed church, Santa Maria del Rosario, which is visited by countless pilgrims (particularly on May 8th and on the first Sunday in October).
Tour of Pompeii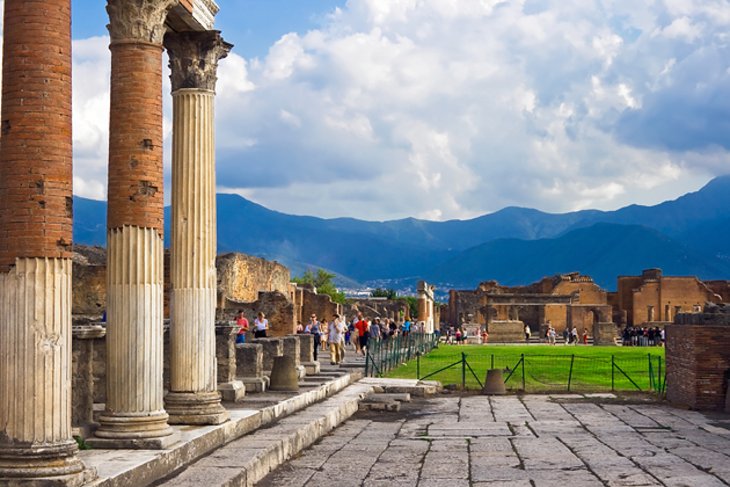 Pompeii Ruins
Street of Tombs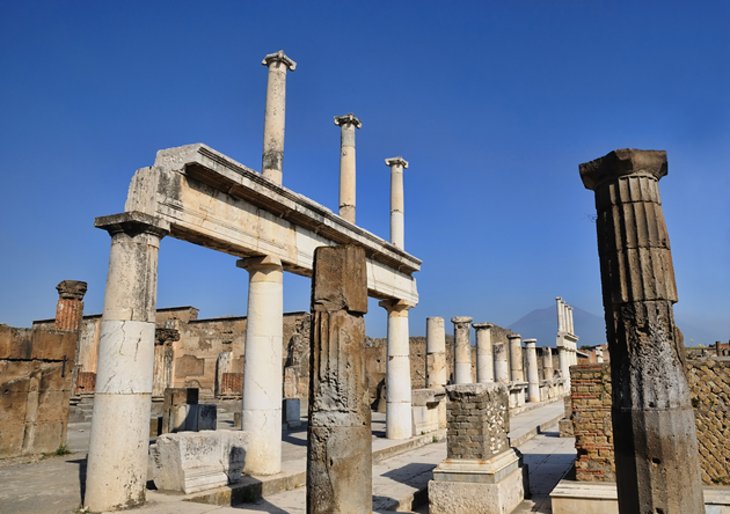 Street of Tombs
The Street of Tombs is lined with monuments dedicated to prominent people of the day. It is one of the highlights of Pompeii.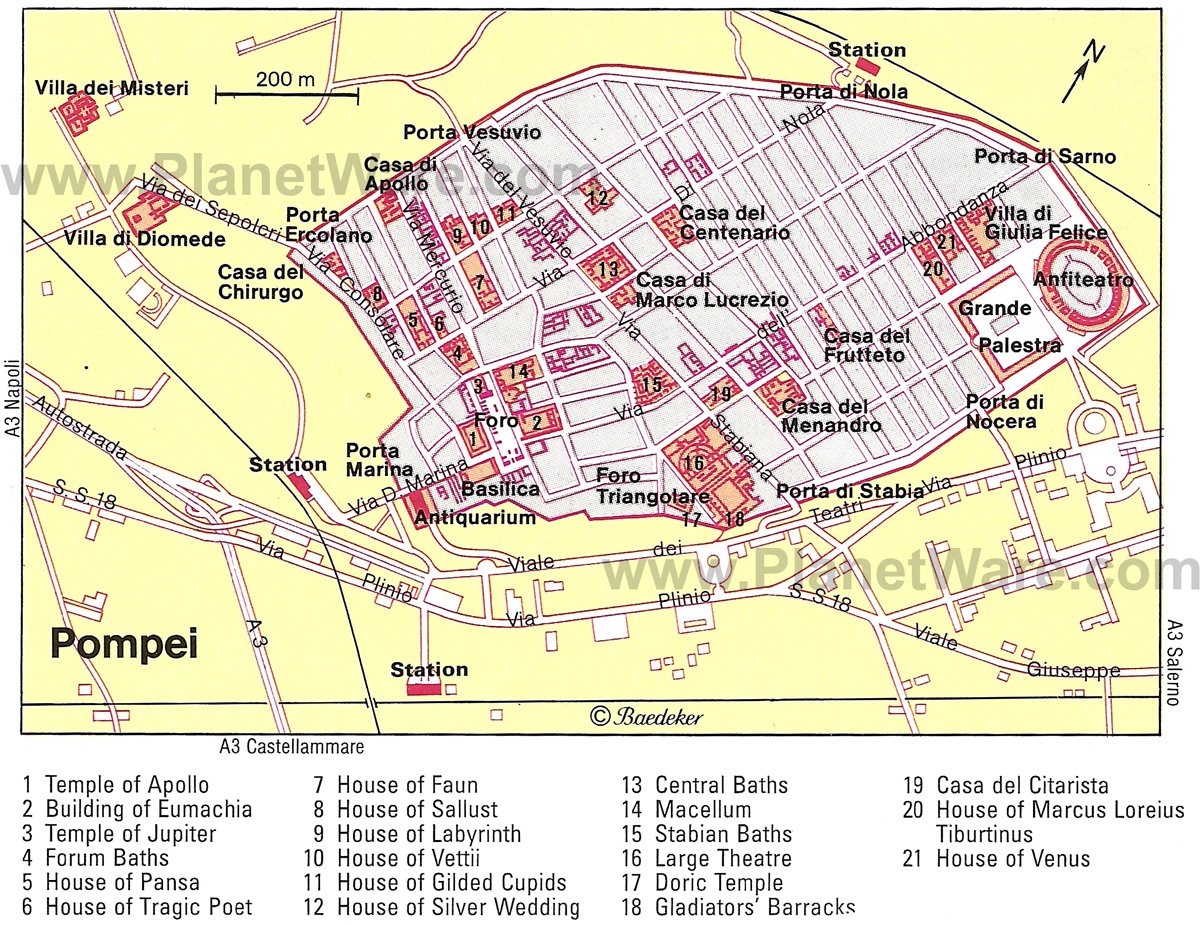 Pompeii Map - Attractions
Want to use this map on your web site?
Copy and Paste the code below:
Popular Pages
Destinations
popular right now