From Lisbon to Porto: 6 Best Ways to Get There
Lisbon and Porto are two of the most unmissable destinations in Portugal. If you're organizing a list of the best places to visit in this gorgeous country, add both. Set 313 kilometers apart, Porto is a bit far for a day trip, but it's doable thanks to convenient modes of transportation.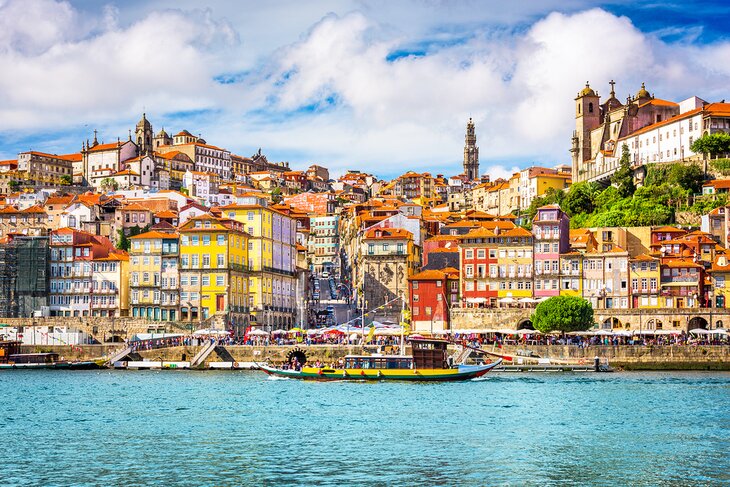 Taking the train is the easiest way to travel. Board a high-speed train, and you'll be in Porto in two hours and 49 minutes. The bus offers a much slower route, but it's cheap, with fares as low as $4.99.
Driving could potentially take three hours if you avoid traffic. Plus, this mode of transportation allows you to make stops in adorable towns during your road trip. Or board a plane for a quick, one-hour journey that's reasonably priced.
Use our list of the best ways to get from Lisbon to Porto to help plan your travel.
1. From Lisbon to Porto by Train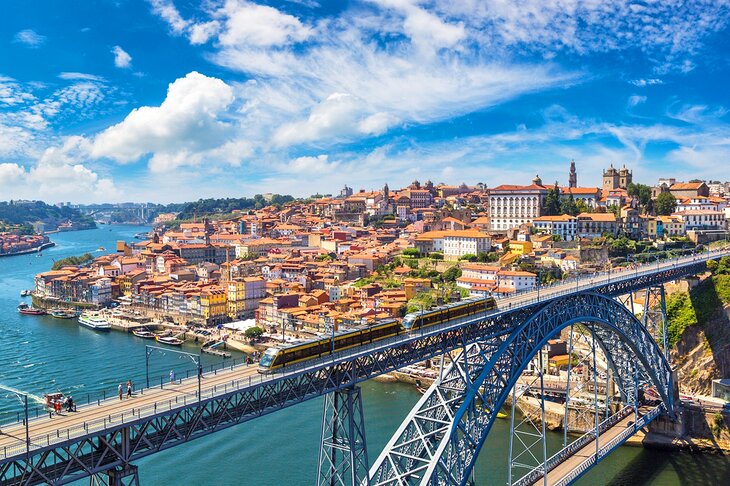 If you're looking to save money and time on your journey from Lisbon to Porto, the train is the best way to travel. Tickets can cost as little as $25 (on off-peak dates and times) and the high-speed trains can take under three hours to reach Porto.
The Alfa Pendular Train is the country's fastest option, zipping from Lisbon's Santa Apolonia (the historic central station) to Porto's Campanhã station in as little as two hours and 58 minutes. Trains also leave from Lisbon's Oriente (the more modern station in Parque das Nações), arriving in Campanhã about two hours and 49 minutes later.
Tickets aboard an Alfa Pendular train begin at about $38, more if you choose a higher class like Business, which can cost $86 for a flexible one-way fare. The trains have ample legroom, folding tables, free Wi-Fi, and power outlets.
The high-speed trains leave both Lisbon stations many times daily (almost hourly) from 7 am to 7:30 pm.
Insider's tip: To get to São Bento station, which lies closer to Porto's main attractions, there's an easy, four-minute train running between the two stations. Tickets only cost about $2.
Express Trains run the same route as the Alfa Pendular in a slightly longer time. They take about three hours and 13 minutes to reach Porto from Oriente station and three hours and 22 minutes to get to Campanhã from Santa Apolonia station.
Tickets cost about $32 for a one-way flexible fare and $72 for a Business class flexible fare, depending on the date and time you choose. The trains leave both Lisbon stations multiple times daily (almost hourly) from 6:30 am to 10:09 pm.
The easiest way to purchase tickets and see timetables for both train options is by visiting Rail Ninja online. Between all trains, there are an average of 36 daily trips from Lisbon to Porto.
2. From Lisbon to Porto by Private Transfer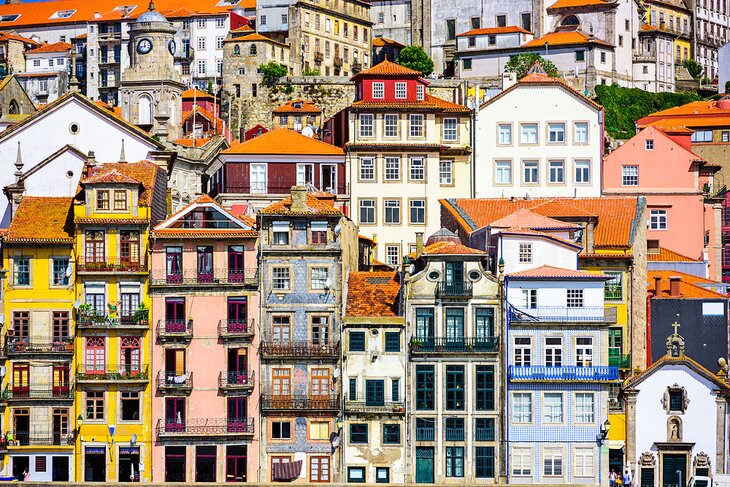 The most relaxing way to travel from Lisbon to Porto is by private transfer. For a set fee, an English-speaking driver will collect you and your group of no more than six from your central Lisbon accommodations. From here, you'll be transported to Porto in a comfortable, air-conditioned vehicle equipped with Wi-Fi.
Hoping to see the sights of Óbidos or Aveiro along the way? Discuss this with the company before your ride, and your driver will gladly stop in various cities or towns along the route. Stops will incur an extra fee, so be sure to check beforehand, so you don't run into any surprise costs. The more you stop, the higher the fare.
Not sure where to stop? The drivers have great tips, so defer to their expertise. You're in for a treat no matter which destination they suggest. Without any stops, the ride will take about three hours depending on traffic.
3. From Lisbon to Porto by Plane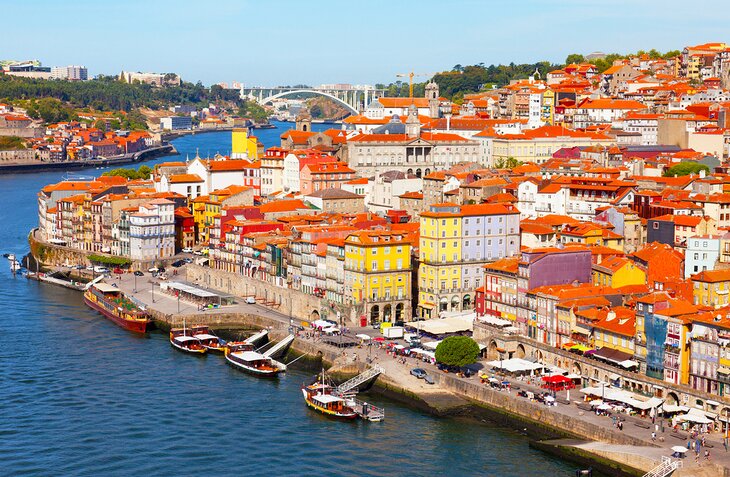 Flying is the fastest way to get from Lisbon to Porto, and depending on the class of ticket, time, and date, you could pay as little as $47 a ticket. Direct flights depart Lisbon's Humberto Delgado Airport and arrive at Porto's Francisco Sá Carneiro Airport an hour later.
TAP Air Portugal and its subsidiary, Portugália Airlines, offer flights every hour from 7 am to 10 pm and numerous times between 10 am and 11:30 pm. Tickets cost about $52 for a one-way fare, more if you opt for Executive class or choose a more popular departure time and day.
To get to the city center from Porto Airport, grab a taxi or take the Metro, which leaves every 20 to 30 minutes and takes about 25 minutes. A ticket will cost about $2.70 including the $0.65 fee for the card.
Metro trains leave every 20 minutes between 8:30 am and 8 pm on weekdays and every 30 minutes between 6 am and 12:30 am on weekends. Tickets can be purchased from machines at the airport, in the Metro station, or at the tourist counter in arrivals.
4. From Lisbon to Porto by Tour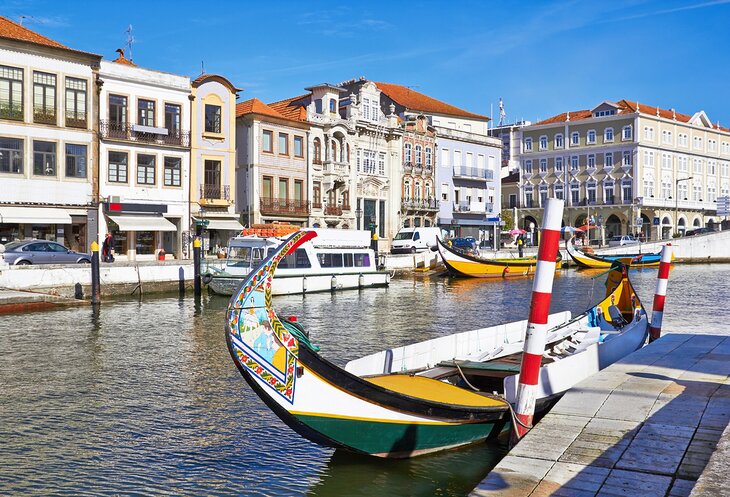 Embarking on a tour is the most informative way to get from Lisbon to Porto. Tours offer an in-depth look at quaint towns and interesting points of interest along the route, allowing you to stop and explore areas you wouldn't otherwise have seen. You can't do that on a train trip!
One tour, the Lisbon to Porto With Stops in Three Cities, is particularly enticing. Lasting about nine hours, this full-day private tour collects tourists from their hotel in Lisbon and transports them in an air-conditioned vehicle to their accommodation in Porto.
Along the way, the tour stops in some of the most unmissable places to visit in Portugal, like Óbidos, Fátima, and Aveiro. Your tour guide/driver will introduce you to each town's top tourist sights and share their knowledge about the area while driving.
Tourists are also able to customize their trip by adding a cruise along the Ria de Aveiro, for an extra fee.
Expect an hour-long stop in Óbidos, two hours in Nazare, two hours in Fátima, and one hour in Aveiro before heading to your hotel in Porto, which is about 15 minutes away at that point.
5. From Lisbon to Porto by Car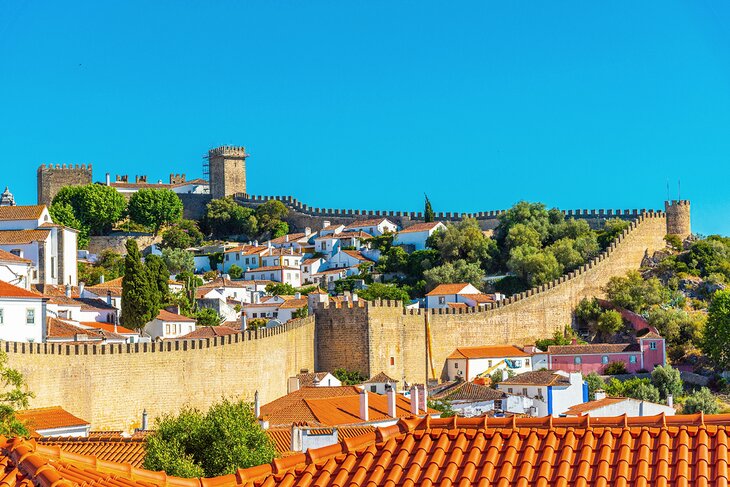 Driving from Lisbon to Porto is an ideal way to travel if you're hoping to take time out to explore some of Portugal's most adorable towns. The most direct route travels 313 kilometers in three hours. It involves tolls, so have cash or a debit/credit card on hand.
The majority of the trip is spent on the A1, which means it's pretty easy to navigate. This route passes numerous interesting places to visit for a snack, lunch, or tour, making this an epic place to enjoy a road trip.
Óbidos should be one of your first stops. It lies 85 kilometers north of Lisbon, which should take about an hour to reach if there's no traffic. It is one of the most beautiful places to photograph in Portugal, so have your camera charged and ready.
While an hour will be enough to get a good glimpse of this town, stay longer if you can spare the extra time.
Fátima should be next. This quaint, historic town sits 128 kilometers north of Lisbon, about halfway on the journey to Porto. A popular day trip destination from nearby Tomar, this town is best known as the site of religious pilgrimages and a New-Baroque basilica. It's worthy of a stop for at least an hour.
Aveiro is a great last stop on your road trip from Lisbon to Porto. It is 75 kilometers south of Porto, and its pretty location on the Ria de Aveiro lagoon is enchanting. Dubbed the Venice of Portugal due to its winding canals, this colorful town is unforgettable.
Renting a car in Lisbon is pretty easy, and there are multiple pickup spots around the city and at the airport. Top companies include Sixt, Europcar, and Enterprise.
6. From Lisbon to Porto by Bus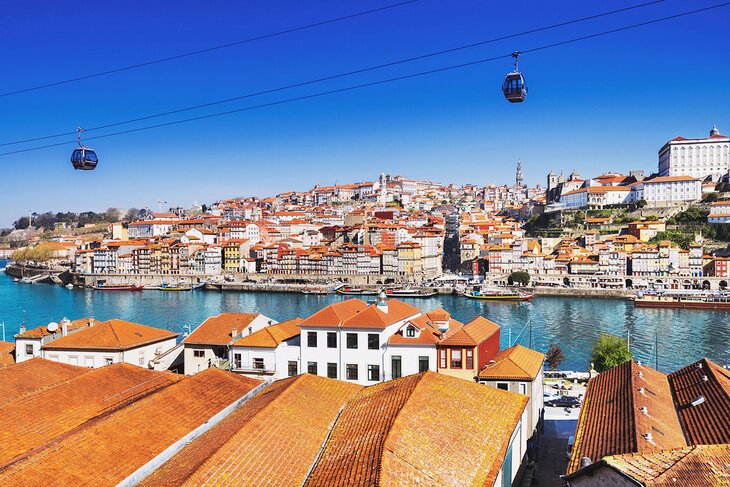 The cheapest way to get from Lisbon to Porto is by bus, but it will take longer than other modes of transportation. The quickest journey will take three hours and 15 minutes, but this could turn into a more than five-hour journey depending on the route and traffic.
Flixbus offers trips from Lisbon's Oriente station to Porto Campanhã station for as little as $6.99. Direct buses will take about three hours and 15 minutes to make the trip or up to an hour longer during traffic. They run two to three times an hour from 6 am to 8:15 pm.
Buses are also available from Rede Expressos. They leave from either Lisbon's Sete Rios, Oriente, or Sintra stops.
Sete Rios is a large bus station located north of Lisbon and acts as the hub for Rede Expressos. It lies 3.8 kilometers outside Lisbon's main historic district and can be easily reached by the blue metro line.
Lisbon's Sintra stop lies to the northwest of downtown, by the Parque Natural de Sintra Cascais. It is a 31-minute taxi ride from Lisbon's Oriente station, which lies on the east coast of Lisbon, near the impressive Oceanario de Lisboa aquarium.
The buses take about three hours and 15 minutes to travel from Sete Rios to Campanhã. They leave twice an hour beginning at 6:15 am to 8:30 pm. Buses from Oriente make the journey in about three and a half hours and run from 6:30 am to 11 pm.
Buses from Sintra take at least four hours and 10 minutes and leave only a few times a day. They often involve one transfer, which can increase the time. Tickets are as cheap as $5, depending on the time and date chosen.
Insider's tip: Many of Portugal's buses lack toilets, so be sure to use the facilities in the station before you board.