16 Top-Rated Museums and Art Galleries in Vienna
Vienna, one of the most beautiful of Europe's historic cities, has long been one of the continent's most important cultural centers. And, as the seat of Austria's ruling Habsburg family for some 700 years, Vienna attracted the brightest creative minds from across the country, a rich legacy that's celebrated in its many fascinating museums - more than 100 of them all told - and numerous first-rate art galleries. Many of the best lie within an easy walk of Vienna's inner city, a pedestrian-friendly area in the center of the city that also offers excellent shopping, dining, and entertainment opportunities to round off your day of museum and gallery hopping. To help you make the most of your valuable visiting time, here's our choice of the very best Vienna has to offer.
1 The Kunsthistorisches Museum: Vienna's Museum of Art History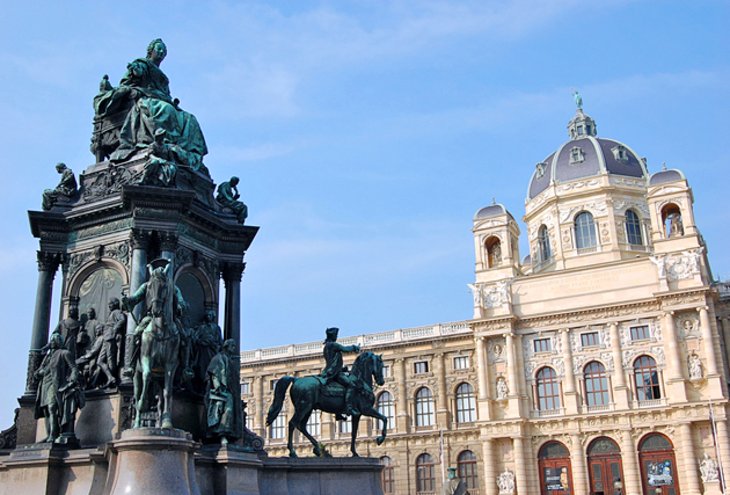 The Museum of Art History (Kunsthistorisches Museum), its mighty dome crowned by a bronze figure of Pallas Athene, houses one of the most important art collections in the world. Housed in its current palatial facility since 1891, the gallery's primary exhibits include its Egyptian-Oriental Collection, the Collection of Greek and Roman Antiquities, the Sculpture and Decorative Arts Collection, the Collection of Coins and, of course, its extensive collection of paintings. Highlights of the Egyptian collection include large stone sarcophagi dating from 600-100 BC, painted wooden coffins from 1100-100 BC, as well as mummies with painted wrappings and gilded masks, while the Roman and Greek collections consist of numerous artworks and mosaics. Among its vast collection of artworks are pieces by Dürer, Rubens, Rembrandt, and Michelangelo. (English language guided tours are available.)
Address: Maria-Theresien-Platz, 1010 Wien
2 The Albertina
Vienna's Albertina art gallery possesses 45,000 drawings and watercolors, a million printed sheets of graphic material covering a period of 500 years, and 35,000 books, making it the world's most comprehensive collection of graphic material. Founded in 1786 by Maria Theresa's son-in-law, Duke Albert of Saxony-Tescha, this fantastic collection includes pieces from all the major European schools. Highlights include examples from the German School after the 15th century, in particular works by Albrecht Dürer, as well as the Austrian School from the 18th century onwards, including works by Gustav Klimt. Other international artists represented are Edvard Munch, Francisco Goya, and Pablo Picasso. The Albertina's special collections include historical papers and assortments of playing cards, caricatures, illustrated books, and portfolios, along with posters and original printing plates from the time of Dürer.
Address: Albertinaplatz 1, 1010 Vienna
3 The Hofburg and the Sisi Museum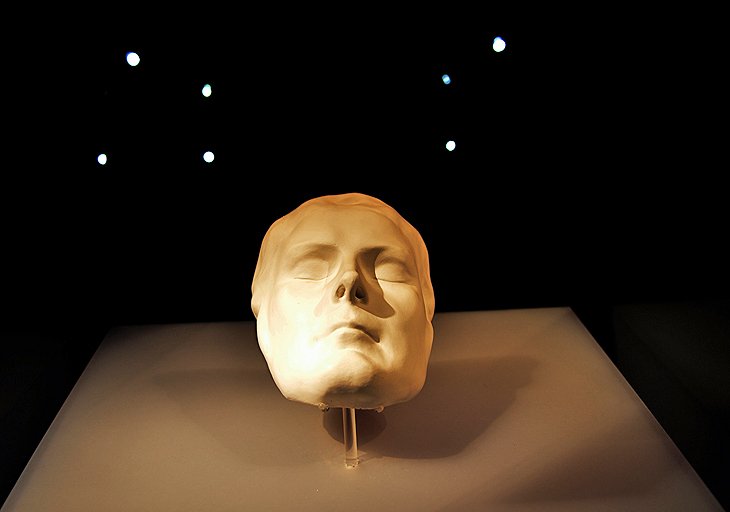 In the heart of the Hofburg Palace, the Sisi Museum is dedicated to the life of Austria's most revered member of royalty, the Empress Elisabeth (or Sisi). Offering a glimpse into her privileged life - as well as that of European aristocracy in the 19th century - the museum is home to more than 300 personal items that once belonged to the Empress. Highlights include items of clothing, such as gloves and dresses, along with a copy of the gown she wore at her coronation and her original childhood baptismal dress. Other displays include a replica of her imperial railway carriage, notes regarding her strict beauty regime, and - somewhat chilling, but fascinating nevertheless - the death mask made after her assassination.
Address: Michaelerkuppel, 1010 Wien
4 The Austrian National Library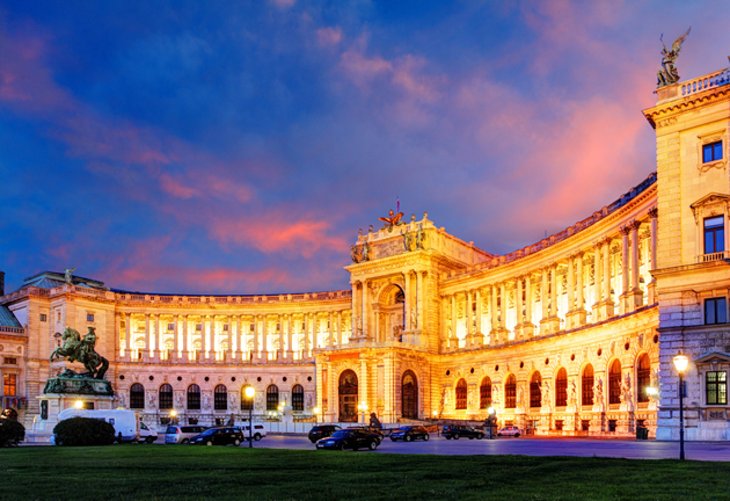 The Austrian National Library, housed in a commanding Baroque building from 1726, is almost as stunning on the outside as it is inside (almost, but not quite). Exterior highlights include a group of statues depicting the goddess Minerva with her chariot drawn by four steeds, while inside it's all about the spectacular frescoes. The most notable are in the Augustine Reading Room, decorated by Johann Bergl in 1773, and the State Hall (Prunksaal), one of the world's most splendid Baroque rooms, its ceiling frescoes painted by Daniel Gran in 1730. Other highlights include numerous life-size statues, and a collection of 15,000 gold-stamped books from what was once Prince Eugene of Savoy's library. The library is, however, best known for its extensive collection dating from the 14th century and boasting more than seven-and-a-half million items including musical scores, manuscripts, papyri, portraits, and a photographic archive. The library also houses four notable museums, including the Map Collection and Globe Museum with a rare 4th-century Roman map, and the Picture Archive and Portrait Collection.
Address: Josefsplatz 1, 1015 Wien
5 The Vienna Museum
An amalgamation of museums dealing with the city's rich history, the Vienna Museum (Wien Museum) dates back to 1888 when it was founded as the repository of artifacts and documents considered of historical importance. The main collections are held in Vienna Museum Karlsplatz, home to historical and art exhibits from the Neolithic period onwards, and in Vienna Museum Hermesvilla, a restored palace with exhibits relating to the history of Emperor Franz Joseph and his wife Elisabeth who stayed a few days here each year. Another interesting attraction under the Vienna Museum umbrella is the Otto Wagner Pavilion on Karlsplatz with its permanent displays relating to the life and work of the famous Austrian architect.
Address: 4 Karlsplatz, 1010 Wien
6 The Technical Museum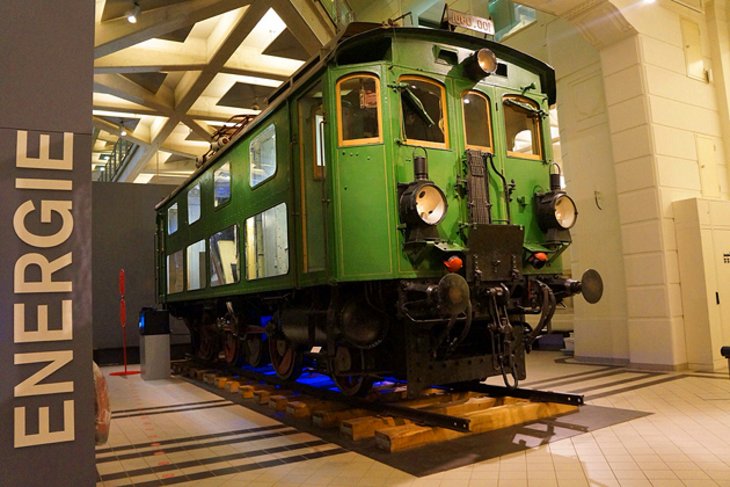 Emperor Franz Joseph laid the foundation stone of Vienna's new Technical Museum in 1908, and by the time it opened in 1918, it was home to a substantial collection of technological innovations. Today, its collections provide a cross-section of the development of technology, commerce, and industry, with special reference to Austria's contribution to these fields. Highlights include displays relating to nature, astronomy, mining, energy, communications, musical instruments, and transport. Another museum of interest is the Crime Museum (Kriminalmuseum) with its fascinating collection of documents and artifacts - including tools of torture - housed in the old Soap Boiler's House, one of the city's oldest buildings, dating back to the Middle Ages.
Address: Mariahilferstrasse 212, 1140 Wien
7 The Österreichische Galerie Belvedere
In beautiful Belvedere Palace, Österreichische Galerie Belvedere is one of Vienna's leading collections of paintings. Highlights include numerous masterpieces from the Middle Ages and Baroque periods to the modern day. Particular attention is paid to the work of Austrian painters, with an emphasis on examples from the Art Nouveau and Fin de Siecle movements such as those by Egon Schiele and Gustav Klimt (the gallery has the world's largest collection of Klimt's paintings).
Address: Prinz Eugen-Straße 27, Wien
8 The Ephesos Museum
Centered upon artifacts found by Austrian archaeologists excavating on the coast of Asia Minor, the Ephesos Museum in the Hofburg's New Palace contains numerous interesting statues, reliefs, and bronzes from this ancient trading city. Presented to the Emperor in gratitude, the museum's collection includes remarkable exhibits such as the two-meter-high 4th-century bronze of an athlete composed of 234 fragments, and the Parthian Monument, a nearly 40-meter-long frieze with life-size figures in relief commemorating Lucius Verus, who died in 169 AD. Also noteworthy is the statue Hercules fighting with the Centaurs and a Shrine to Artemis from the 4th century BC.
Address: Neue Burg, Heldenplatz, 1010 Vienna
9 Natural History Museum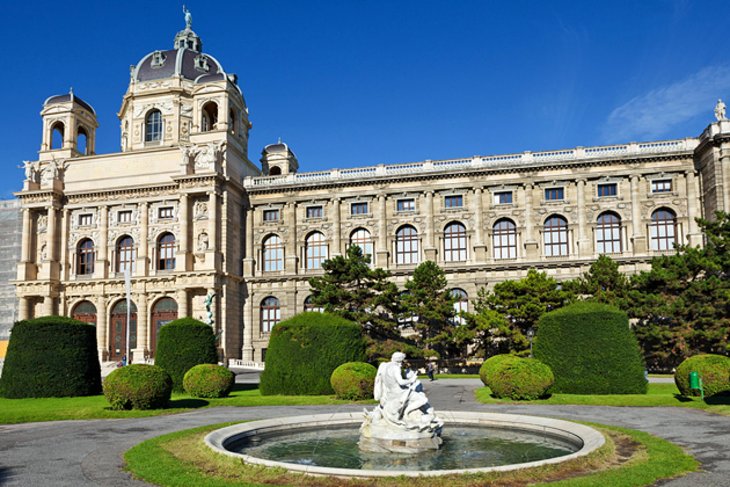 Vienna's Natural History Museum was designed at the same time as the Kunsthistorisches Museum, which stands directly opposite, and its 39 galleries form the country's most important natural history collection. Founded in 1765 by Francis I, the consort of Maria Theresa, its exhibits have been on show in the same building since 1889. Highlights are its vast collection of minerals, including many examples of materials used in Vienna's historic buildings, as well as rare emeralds and diamonds that once belonged to Empress Maria Theresa. Also of note is its Prehistory Department with relics and artifacts dating from the Stone Age to the Early Middle Ages. Kids are well catered to and can enjoy the many hands-on activities set aside for them in the Children's Room.
Address: Burgring 7, 1010 Vienna
10 The Museum Quarter (Museumsquartier)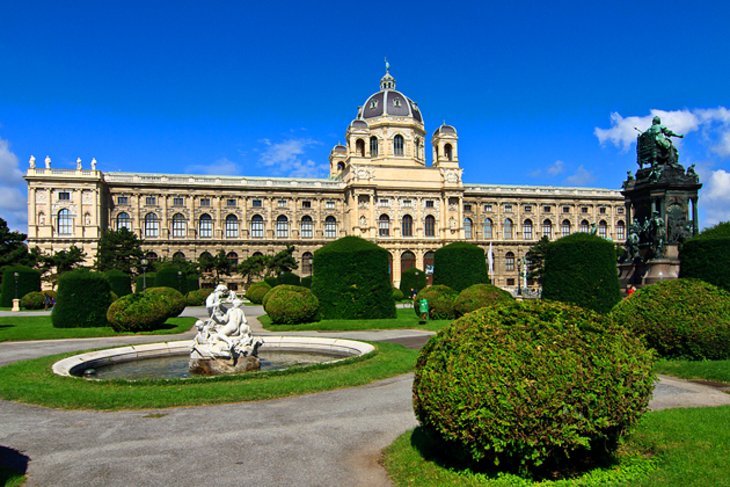 One of the most ambitious construction projects in Vienna in recent years, the Museumsquartier centers around the former Imperial Stables in Maria-Theresien-Platz and encompasses a number of the city's most important museums. Highlights include the Leopold Museum, home to a large collection of Austrian art dating from 1880 to WWI and including some 600 oil paintings, more than 3,000 watercolors, drawings, and prints. Also notable are the gallery's Viennese Art Nouveau and Art Déco collections, along with examples from the Early Expressionists, including important portraits of Klimt and Schiele. Other highlights are its rare Japanese woodcarvings, a large porcelain collection, medieval sculptures, and African objects. Another gallery of interest is the Museum of Modern Art (Museum Moderner Kunst), noted for its more than 7,000 modern and contemporary works by the likes of Warhol and Picasso. Also, be sure to check what's on at Kunsthalle Wien, an important art facility that hosts numerous temporary exhibitions of contemporary art.
Address: Museumsplatz 1, 1070 Vienna
11 The Imperial Furniture Collection
Widely regarded as one of the world's most important (if not largest) collections of furniture, the Imperial Furniture Collection (Hofmobiliendepot) - part of the Schönbrunn Palace collection of museums - focuses primarily on items that once belonged to the Habsburg monarchy. Originally a storehouse for the family's vast array of well-cataloged and inventoried furniture and furnishings, this spectacular collection today houses more than 165,000 items collected over three centuries. Displays include presentations of the Imperial furniture along with a variety of furnishing styles such as Biedermeier, Historicism, and Viennese Modern, as well as contemporary furniture design. Highlights include the imperial thrones as well as a unique collection of spittoons and commodes.
Address: Andreasgasse 7, 1070 Wien
12 The Children's Museum and ZOOM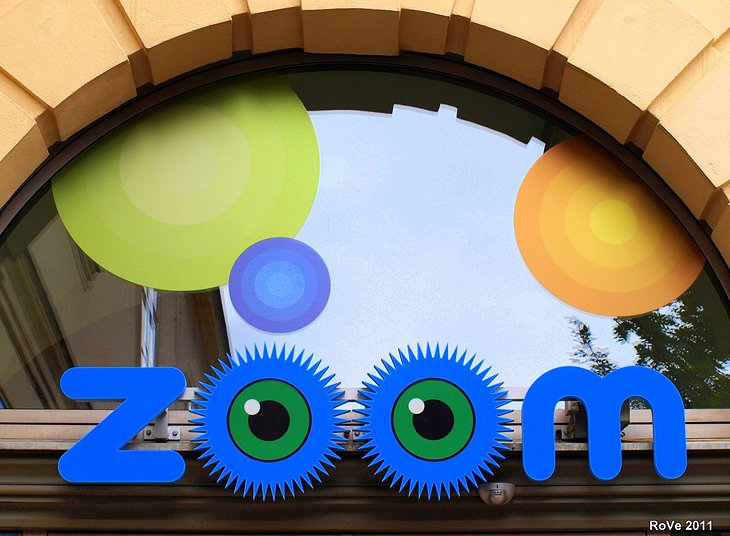 There's certainly no shortage of fun for kids at Vienna's museums. The spectacular Schönbrunn Palace is no exception and is where you'll find the Children's Museum (Kindermuseum) with its interactive displays showcasing the lives of royal children down the centuries. Highlights include hands-on displays of artifacts, toys, and games, as well as items of clothing and wigs, and even a chance to dress up as a prince or princess. Kids also have the opportunity to try quadrille dancing, once an important class for children of the imperial court (reservations recommended). For a truly memorable experience, English-language birthday banquets (with dancing) can be arranged. Another great attraction for kids is the ZOOM Children's Museum. In the MuseumsQuartier, ZOOM offers educational displays and programs including workshops and demonstrations designed to get youngsters thinking about the world around them while touching and exploring numerous hands-on artifacts and experiments.
Address: Schönbrunner Schlossstrasse, 1130 Wien
13 The Carriage Museum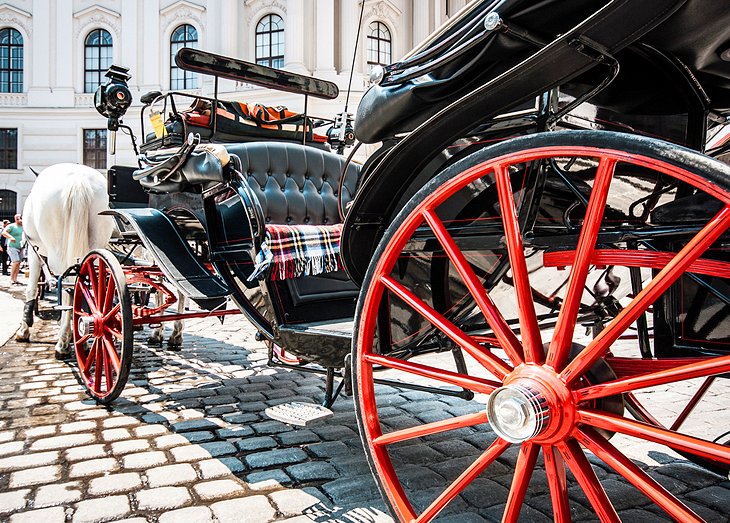 Established in 1922 after the bulk of the Imperial carriages were moved to the former Winter Riding School in Schönbrunn Palace, the Carriage Museum is a must-see for its many fine state coaches, ceremonial carriages, sleighs, and sedan chairs. A highlight of the collection is the exquisite Imperial Coach built for the coronation of Joseph II in 1764, and the carriage of choice for numerous royal coronations since. Richly decorated with ornate carving and sumptuous paintings, this heavy coach was pulled by a team of eight horses (always greys) but, due to its immense weight, could never go faster than walking pace. Also interesting is the black Funerary Coach used to take the Habsburgs to their final resting place. Note that Vienna is famous for its many horse drawn carriages (Fiaker), and they provide a fun way to explore the city.
Address: Schönbrunn Palace, 1013 Vienna
14 The Vienna Clock Museum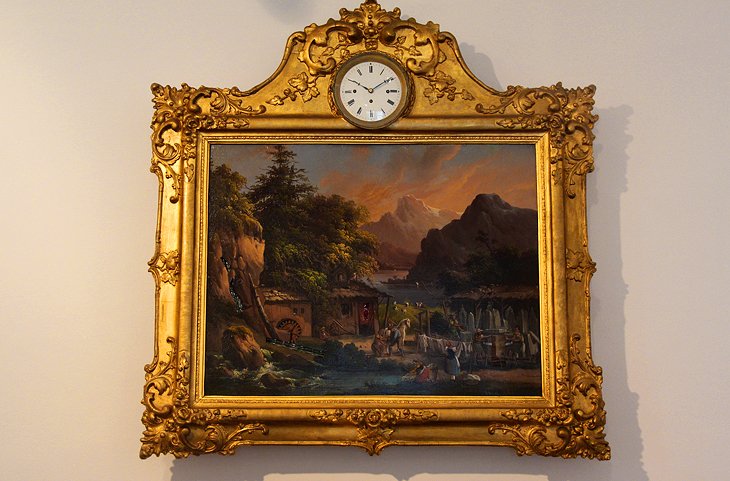 A visit to the fascinating Vienna Clock Museum (Uhrenmuseum), in Vienna's central pedestrian precinct, with its priceless collections of antique timepieces is time well spent. Spread across three floors of the old Harpist's House, this vast collection illustrates the development of clocks from the 15th century to the present day, from basic clocks to huge tower clocks and pocket watches. Highlights include a display of clocks with illustrated faces, exquisite Austrian lantern timepieces of the Biedermeier period, jeweled wristwatches, a collection of WWI trench timepieces and, of course, the incredible experience of hearing an orchestra of chimes each and every hour. (English language guided tours are available.)
Address: Schulhof 2, A-1010 Vienna
15 The Freud Museum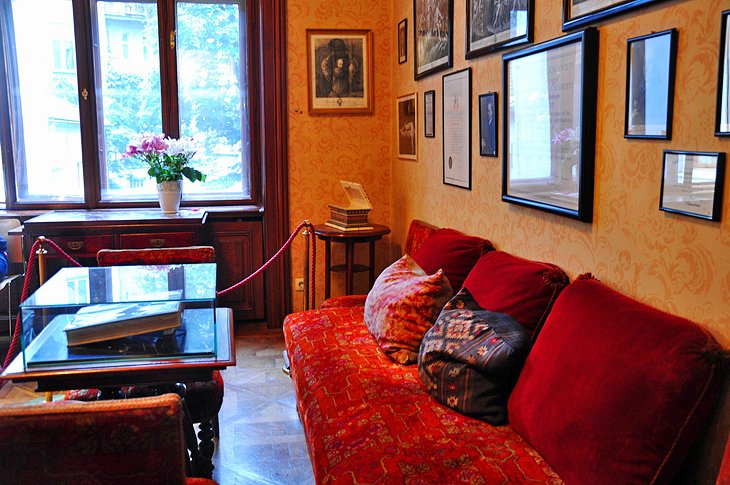 Sigmund Freud lived in the house at 19 Berggasse for almost half a century, from 1891 to 1938. It was here that he wrote his theories, including Dreams and their Meaning, and received the official announcement in 1902 that the Emperor had awarded him an honorary Professorship. Only Freud's working rooms are open to the public, including the vestibule and waiting room - both set up exactly as they were in Freud's time - as well as his treatment room and study. Other highlights include a number of original furnishings, documents, photos, and personal artifacts. Also of note are a number of items from Freud's collection of antiquities and displays, and a film telling the story of the life of his family.
Address: Berggasse 19, 1090 Vienna
16 Haydn House
Vienna has no shortage of tourist attractions dedicated to great composers. One of the most important is Haydn House (Haydnhaus), former home of composer Joseph Haydn. Now a museum, it was here Haydn composed some of his most famous work, including the oratorios The Creation and The Seasons, and where he lived from 1793 until his death in 1809. Legend has it that when Napoleon learned of the composer's failing health (his troops were occupying Vienna at the time) he ordered a Guard of Honor posted outside the house. Opened in 1899, the museum includes numerous letters, manuscripts and personal possessions, along with two pianos and the composer's death mask. Also of note is a memorial room to Johannes Brahms with mementos, furniture, and a pictorial record of his life and works.
Address: Haydngasse 19, 1060 Wien
More on Austria