10 Top-Rated Tourist Attractions in Oklahoma City
State capital Oklahoma City is a bustling hub on the southern Great Plains, roughly in the center of the oil-rich state. Known as "The Big Friendly," the city was settled during the 1889 "Land Run," though Native Americans lived in the region long before. In 1995, the capital sadly became famous when a bomb attack claimed 168 lives. A national memorial now remembers the victims and survivors of that tragedy.
Many of the city's top sightseeing attractions are set in the historic former warehouse district of Bricktown. Museums, event venues, and restaurants create a picturesque neighborhood on the Bricktown Canal with its small water taxis. And for a true taste of ranchland life, visitors can plan their trip to catch a stockyard auction.
1 Oklahoma City National Memorial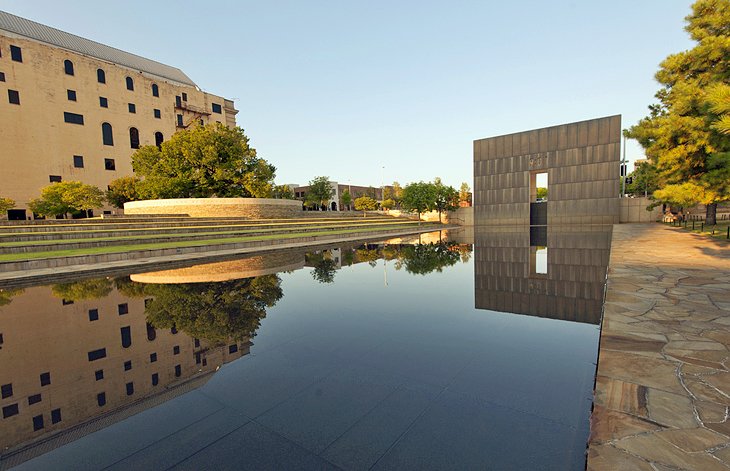 This outdoor memorial is a tribute to the victims, survivors, rescuers, and others affected by the events of April 19, 1995, when the Alfred P. Murrah Federal Building was bombed. The reflecting pool and field of empty chairs have become well-known symbols of the city, and visitors can walk through the solemn setting. To find out more about the tragedy, visitors can tour the exhibits at the nearby Oklahoma City National Memorial Museum.
Hours: Outdoor memorial - 24 hours; museum - Mon-Sat 9am-6pm, Sun noon-6pm
Admission: Outdoor memorial - free; museum - adults $12, seniors and students $10
2 Oklahoma City Zoo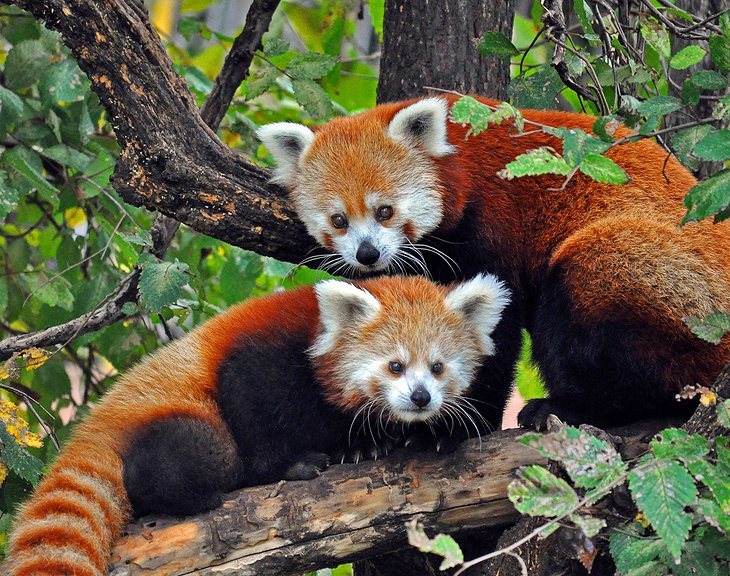 In operation for more than a century, the Oklahoma City Zoo and Botanical Garden engages tourists and families with more than 500 animal species (including some rare and endangered) and impressive garden displays. Kids enjoy interactive experiences such as giraffe feedings, sea lion shows, elephant demonstrations, and a stingray touch tank. Boat and train rides provide adventurous ways to explore the expansive park grounds.
Hours: Daily 9am-5pm
Admission: Adults (12-64) $8, children (3-11) $5, seniors $5
Address: 2101 NE 50th Street, Oklahoma City
3 Oklahoma City Museum of Art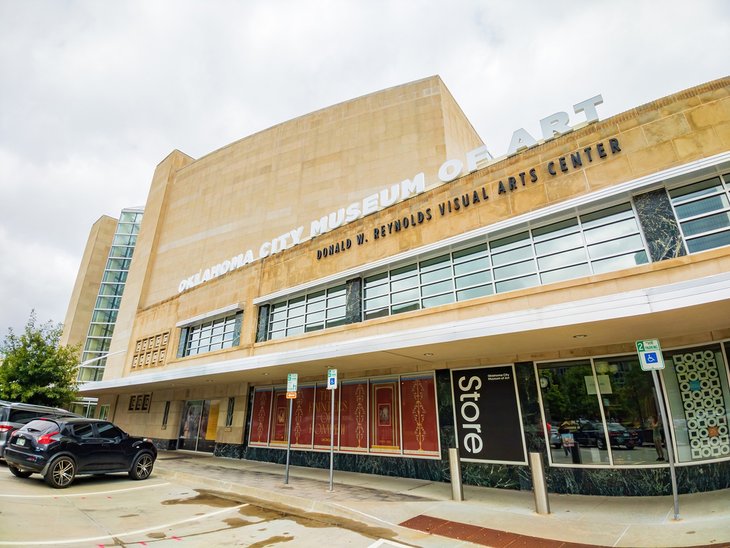 The core collection at this Oklahoma gallery focuses on 19th- and 20th-century European and American art, but visiting works widen the scope. Touring national and international exhibitions complement permanent displays such as the bright art-glass work of the Seattle-area's Dale Chihuly. The museum also runs a popular film program.
Hours: Tues-Sat 10am-5pm (Thurs until 9pm), Sun noon-5pm
Admission: Adults $12, seniors, students, and children (6-18) $10
Address: 415 Couch Dr, Oklahoma City
4 National Cowboy and Western Heritage Museum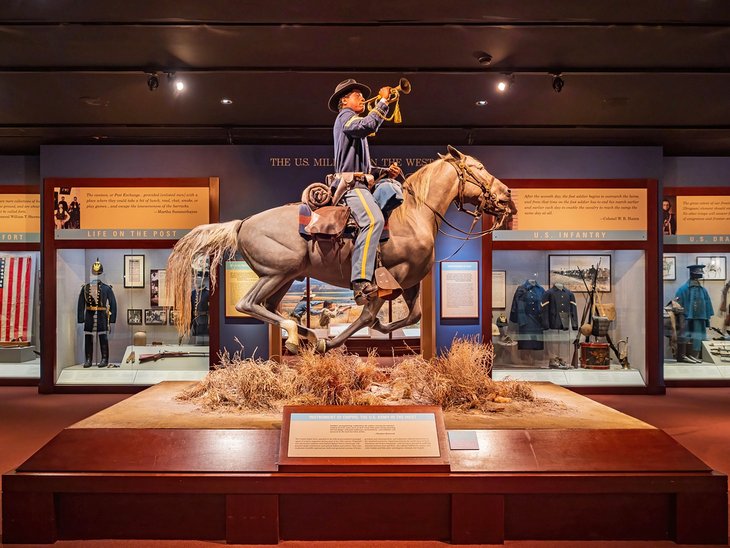 Also known as the National Cowboy Hall of Fame, this large museum uncovers life in the Wild West with its large collections of historical materials, pictures, and sculptures. The Rodeo Hall of Fame features rodeo champions, but on-screen cowboys are also given a tip of the hat in their own hall of fame. Children can test the ranch-readiness of their skills in the Children's Cowboy Corral. To follow the cowboy theme, also plan a visit to the Oklahoma City Stockyards, where outdoor cattle pens fill for auctions every Monday and Tuesday.
Hours: Daily 10am-5pm
Admission: Adults $12.50, seniors and students $9.75, children (4-12) $5.75
Address: 1700 NE 63rd Street, Oklahoma City
5 Myriad Botanical Gardens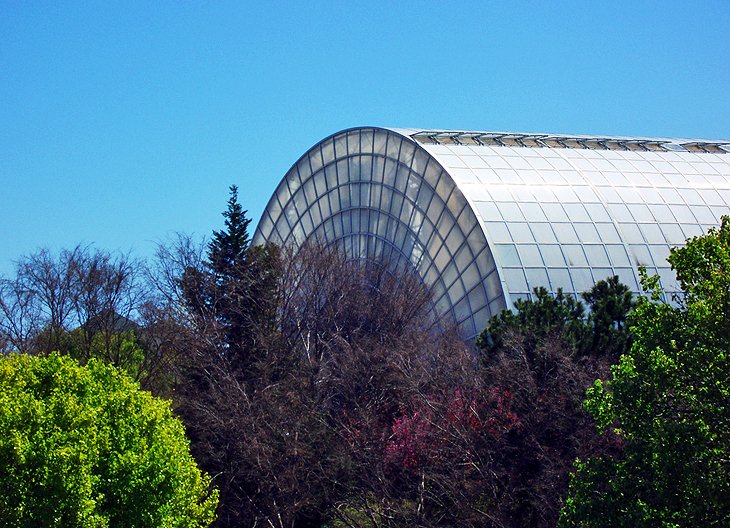 Covering 17 lush acres near the downtown center, Myriad Gardens conjure ideas of a quiet outdoor stroll amid flowerbeds and other horticultural displays. After a walk, dine at the garden restaurant and patio, or go ice-skating at the wintertime Devon Ice Rink. Indoors, the Crystal Bridge Tropical Conservatory cultivates plants in hot-weather climates (both of the wet and dry varieties). The conservatory's acrylic panels allow plenty of Oklahoma sunshine to brighten the space.
Hours: Daily 6am-11pm; Conservatory - Mon-Sat 9am-5pm, Sun 11am-5pm
Admission: Free; Conservatory - Adults $7, seniors and students $6, children (4-12) $4
Address: 301 West Reno, Oklahoma City
6 Museum of Osteology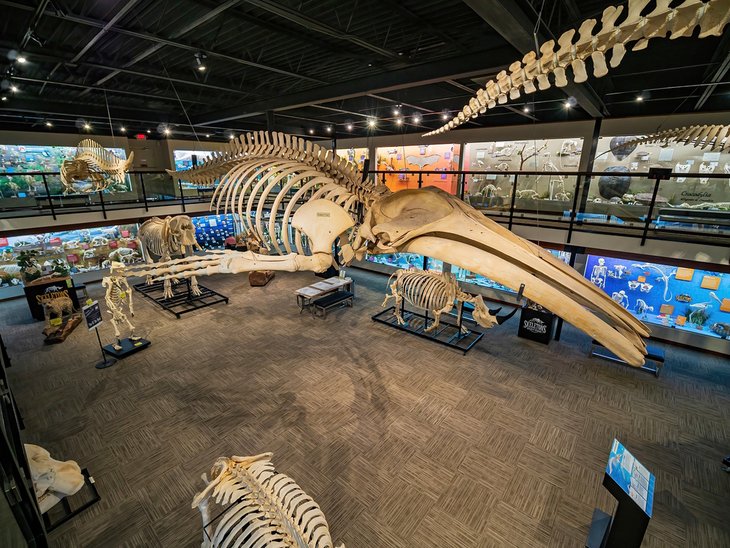 If this sightseeing attraction seems unusual, it's because it is. The bones of hundreds of animals make up the displays at the only skeleton museum in the United States. Thoughtfully presented specimens span big mammals to small critters, from apes and kangaroos to snakes and penguins. Activities are geared towards curious kids.
Hours: Mon-Fri 8am-5pm, Sat 11am-5pm, Sun 1-5pm
Admission: Adults (13 and over) $7, children (3-12) $6
Address: 10301 S. Sunnylane Road, Oklahoma City
7 Oklahoma History Center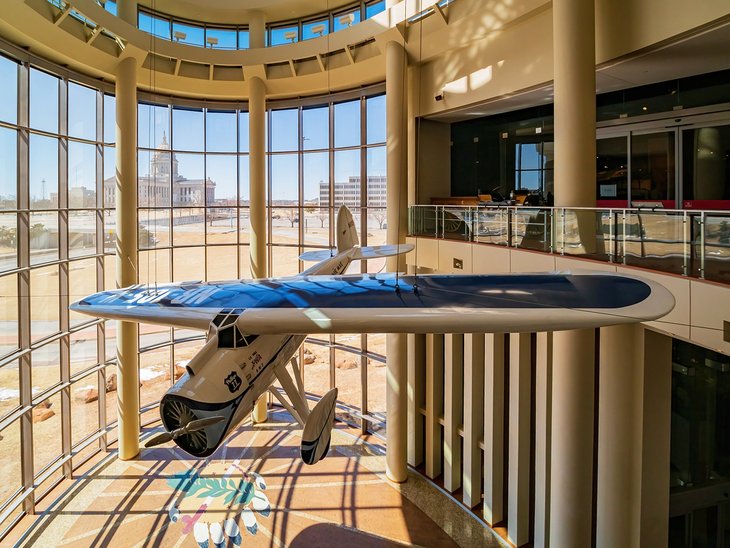 With lovely views of the domed Capitol building from its galleries, the Oklahoma History Center is a hub for archival and research materials relating to the state's wide-reaching history. The center oversees 35 museums, heritage homes, and military sites throughout the state, varying in topics from Route 66 to pioneer women.
Hours: Mon-Sat 10am-4:45pm
Admission: Adults $7, seniors $5, students $4, children (5 and under) free
Address: 800 Nazih Zuhdi Dr, Oklahoma City
8 45th Infantry Division Museum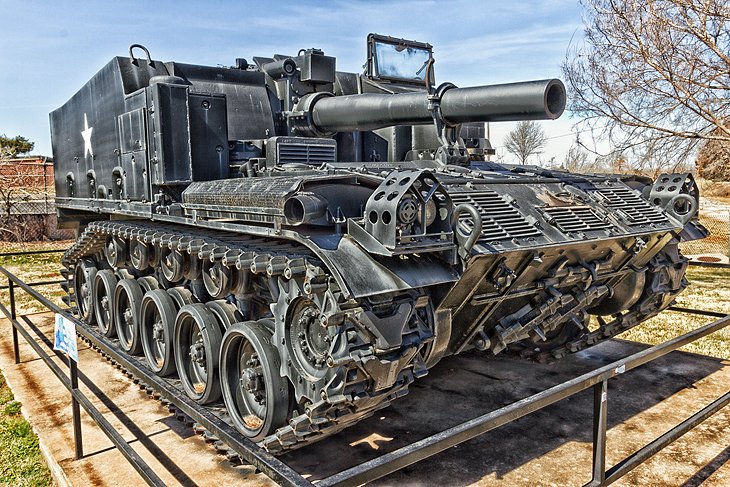 The 45th Infantry Division Museum in Oklahoma City is located in the Lincoln Park Armory, which dates to 1937. Exhibits at the museum include uniforms and firearms, displayed in an expansive facility that visitors can explore on a self-guided tour. The pieces tell the history of not only the 45th, established in 1920, but many worldwide conflicts. Perhaps most impressive are the dozens of military vehicles presented in a 15-acre outdoor park.
Hours: Tues-Fri 9am-4:15pm, Sat 10am-4:15pm, Sun 1-4:15pm
Admission: Free
Address: 2145 NE 36th St, Oklahoma City
9 State Capitol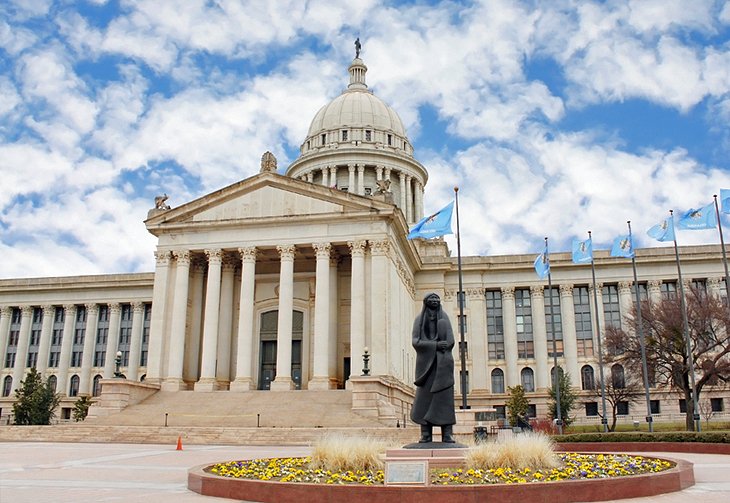 The seat of government for the state, the Oklahoma State Capitol building was designed and built between 1914 and 1917, though its grand central dome wasn't completed until 2002. The classic Greco-Roman structure has an Indiana limestone exterior and an Oklahoma pink and black granite base. Guided and self-guided tours are available daily. Government business keeps the campus a busy place.
Hours: Mon-Fri 7am-7pm, Sat and Sun 9am-4pm
Admission: Free
Address: 2300 N Lincoln Blvd, Oklahoma City
10 Overholser Mansion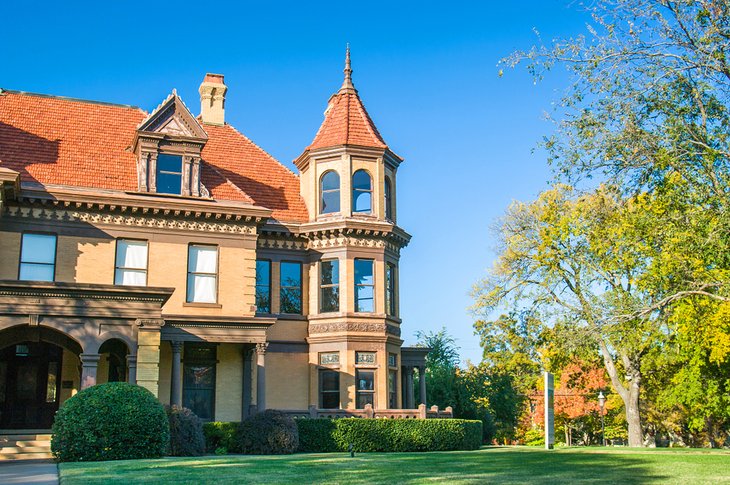 Founder of Oklahoma City, Henry Overholser built the first grand home in the city, and the lovely 1903 structure still stands as the Overholser Mansion. The three-story French chateau-style house features English carpets, French stained glass, and Antwerp fine oak paneling. Visitors can walk through the furnished rooms. There are also tales of hauntings at the house.
Hours: Tues-Sat
Admission: Adults $10, seniors $7, students and children (6-18) $5
Address: 405 NW 15th St, Oklahoma City
More Things to Do in Oklahoma City
Science Museum Oklahoma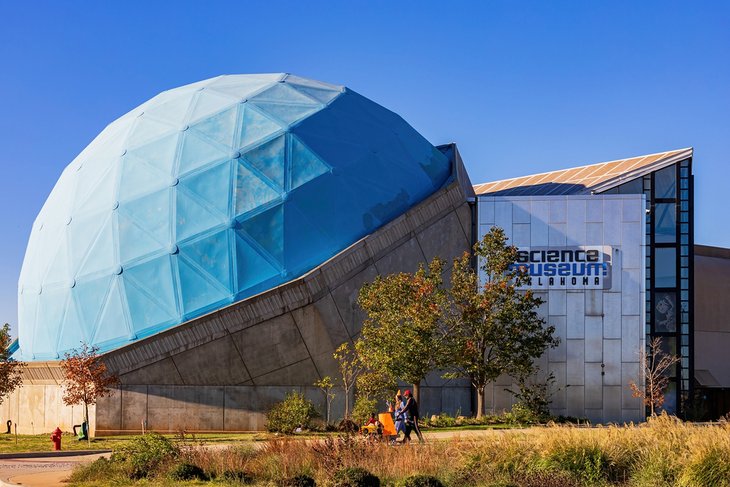 Science Museum Oklahoma presents ever-changing exhibits intended to engage, delight, and educate. Though kids are the main audience, adults, too, can learn and explore the science-themed galleries. A theater and planetarium both present regular shows.
Hours: Mon-Fri 9am-5pm, Sat 9am-6pm, Sun 11am-6pm
Admission: Adults (13-64) $13, seniors $11, children (3-12) $11
Address: 2100 NE 52nd St, Oklahoma City
Harn Homestead and 1889er Museum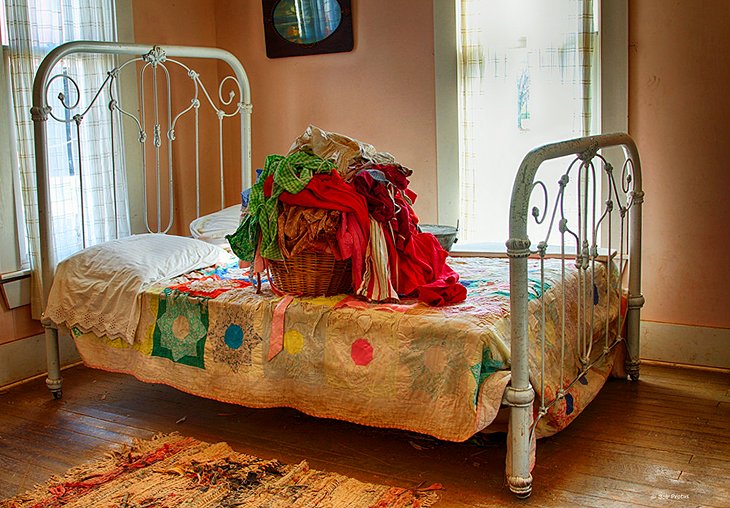 Harn Homestead in Oklahoma City was the former estate of William Fremont Harn, a land agent who investigated disputes arising from the 1889 land run. The Victorian-style farmhouse was built in 1904 and is now preserved as a museum dedicated to Oklahoma's settlement and heritage.
Hours: Mon-Fri 10am-4pm
Admission: $4
Address: 1721 North Lincoln Blvd, Oklahoma City
Oklahoma Firefighters' Museum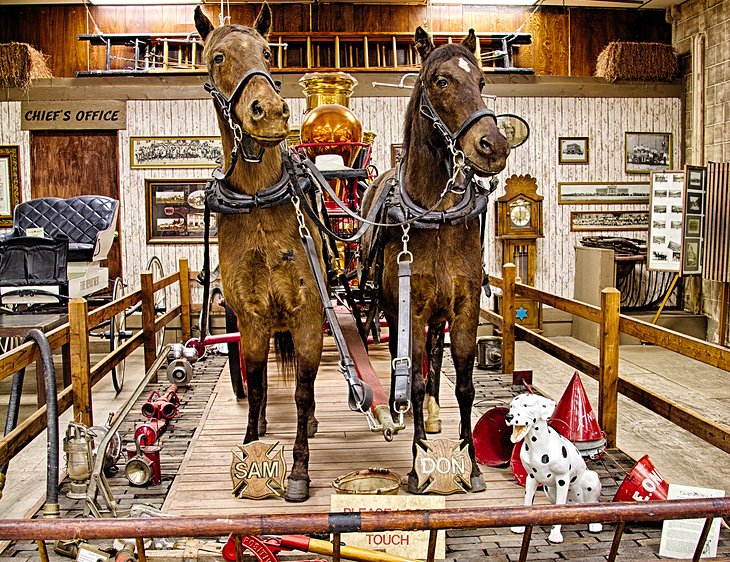 The Oklahoma Firefighters' Museum was formed in 1968, but contains a much older stock of antique fire-fighting tools. Some of the fire apparatus, transportation, and machinery on display has been used since 1736, and the museum also houses the first fire station in the Oklahoma Territory, which was built in 1869.
Hours: Mon-Sat 9am-4:30pm, Sun 1-4pm
Admission: Adults $6, seniors $5, children (6-12) $3
Address: 2716 NE 50th St, Oklahoma City
More on Oklahoma
Destinations
popular right now