Oklahoma Travel Guide
Route 66, known as the Main Street of America, has been well preserved throughout Oklahoma with small towns, old fashion filling stations and vintage motels. A multitude of rivers in Oklahoma has been created by dams, which allow for swimming, fishing, water-skiing and wind surfing opportunities.
Attractions in Popular Destinations
More Destinations and Attractions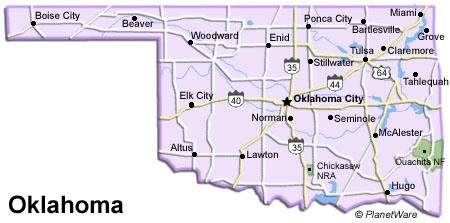 Oklahoma Map
Want to use this map on your web site?
Copy and Paste the code below: