8 Top-Rated Tourist Attractions in Indiana
1 Eiteljorg Museum of American Indian and Western Art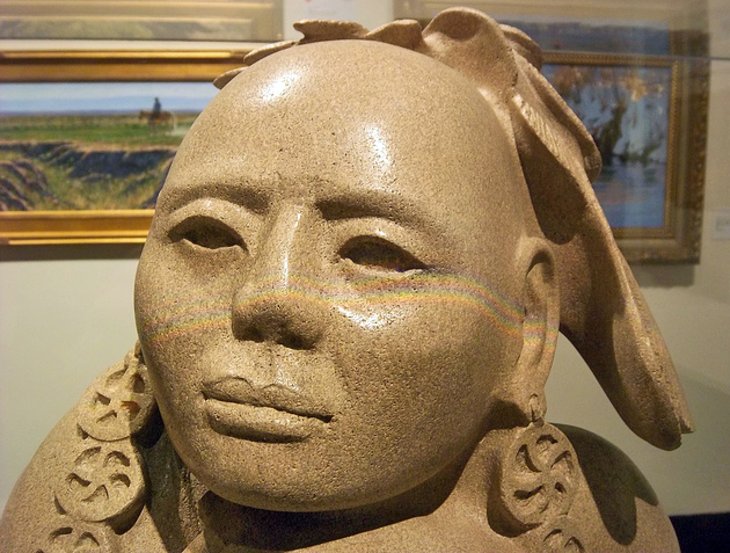 The Eiteljorg Museum of American Indian and Western Art is situated at the entrance to the White River State Park. It holds the remarkable collection assembled by the Indianapolis businessman Harrison Eiteljorg. On display are paintings and sculpture of the west from the early 19th c. onwards, including works by the landscapists Albert Bierstadt and Thomas Moran, and pictures and sculpture by the leading Western artists Frederick S. Remington and Charles M. Russell. Also of note is an extensive collection of works by the Taos Society of Artists, and Indian arts and crafts from all over North America.
Address: 500 West Washington Street, Indianapolis, IN 46204-2775, United States
2 RV / MH Hall of Fame Museum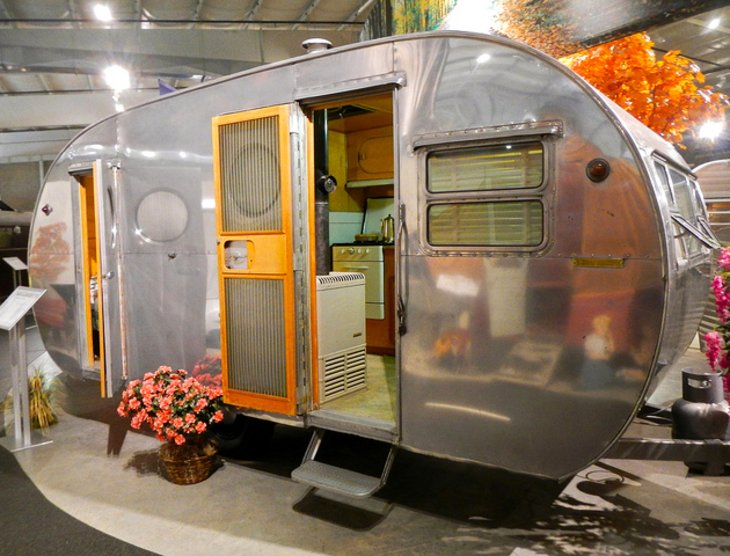 For people with an interest in RVs, or anyone who simply wants to see the classic vehicles that Americans have been pulling and driving along the roads and vacationing in for the past 90 years, this place is a must see. The RV / MV Hall of Fame in Elkhart showcases all kinds of recreational vehicles in all shapes and sizes from the various decades. Visitors can also see how the interiors and appliances have changed over the years. Located in a huge showroom, the museum displays trailers, motorhomes, photos, and memorabilia dating back to the 1920's.
Address: 21565 Executive Parkway, Elkhart
3 Fort Wayne Children's Zoo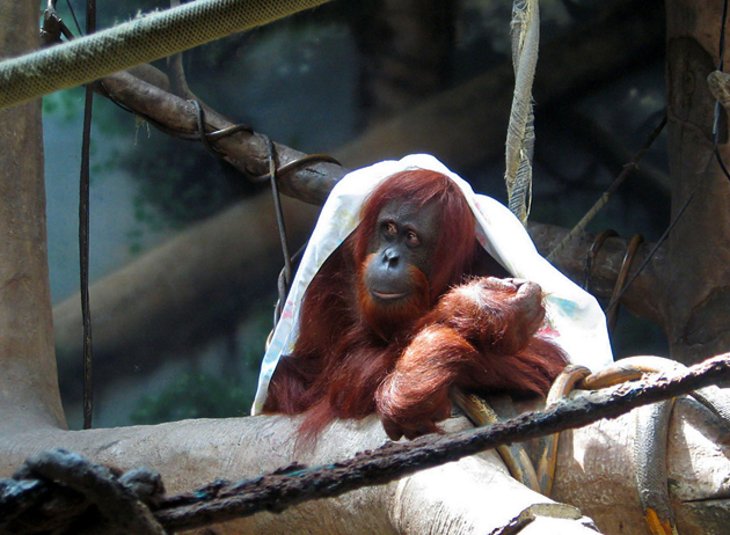 The Fort Wayne Children's Zoo is located in the city of the same name. This facility is well worth a visit, with award winning animal exhibits. The zoo has hundreds of animals as well as numerous rides. Large scale renovations in the late 2000s were extremely popular and saw the popularity of the zoo rise dramatically.
Address: 3411 Sherman Boulevard, Fort Wayne, IN 46808-1594, United States
4 Snite Museum of Art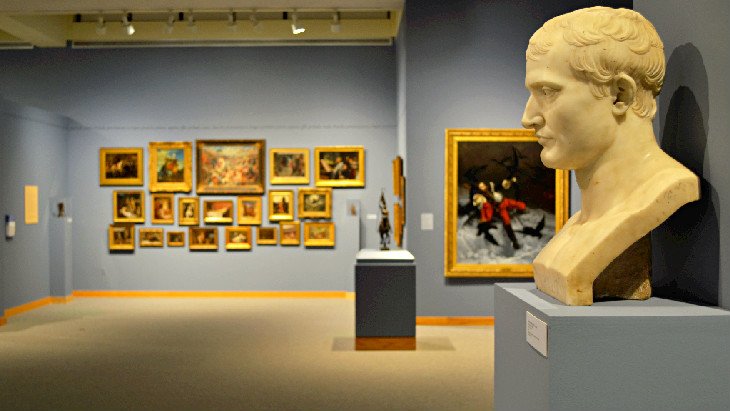 The Snite Museum of Art was named for Fred B. Snite, who along with his family provided construction funds in memory of his son, Frederick Jr. Exhibits include ancient and medieval art, Renaissance and baroque art, 19th and 20th century American art, as well as decorative arts. In addition to the permanent collection the museum also features temporary exhibitions.
The museum is part of the University of Notre Dame.
Address: 100 Moose Krause Circle, Notre Dame
5 Lanier Mansion State Historic Site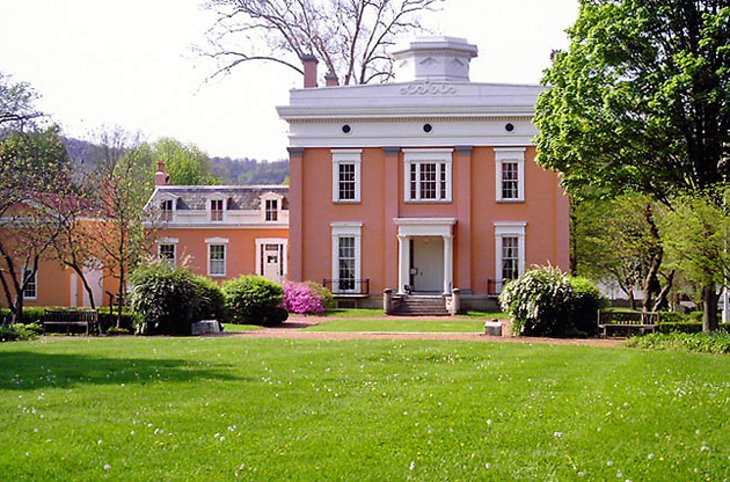 The Lanier Mansion was built by James Franklin Doughty Lanier, a prominent businessman in the state of Indiana around the mid 1800s. The Greek Revival style house was completed in 1844 and is one of the finest buildings in Madison's National Historic Landmark District. It was designed by architect Francis Costigan. Inside are some of the original furnishings, and an impressive three-story spiral staircase. On the grounds are formal gardens showcasing plants and landscape styles of the late 19th C.
Address: 601 W First Street, Madison
6 Indiana University Art Museum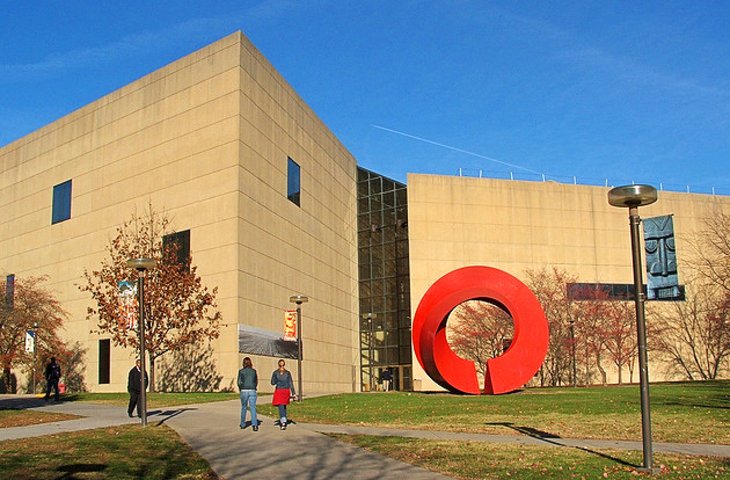 The Indiana University Art Museum is located in Bloomington. This museum has large and diverse collection of items including ceramics, photographs, sculptures and paintings. The museum also hosts traveling national and international exhibits in its gallery spaces.
Address: 1133 East 7th Street, Bloomington
7 First Christian Church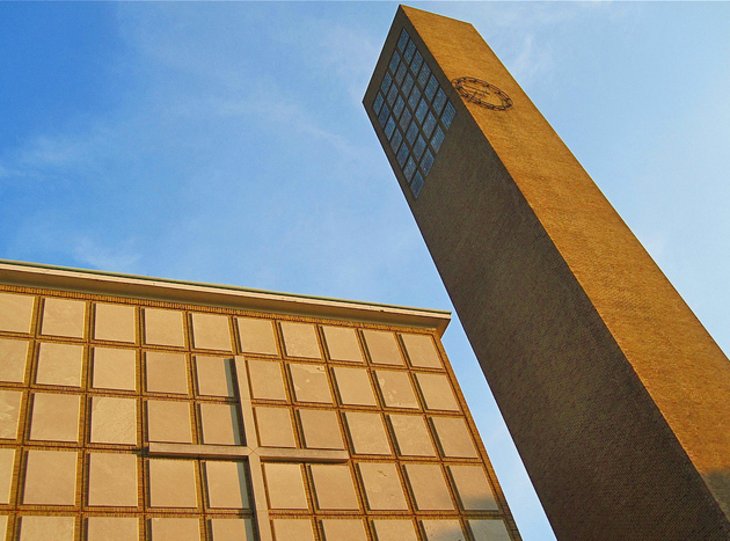 The First Christian Church in Columbus was designed by Eliel Saarinen and completed in 1942. It has a non-traditional look with rectangular shapes and a rectangular tower which stands 160 feet high. The materials, exterior and interior, are mostly buff brick and limestone. The Sanctuary can seat about 900 people.
Address: 531 Fifth Street, Columbus
8 WonderLab Museum of Science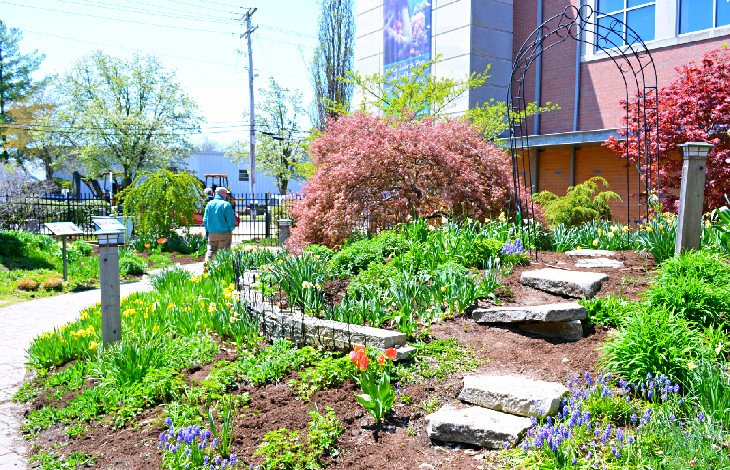 Wonder Lab is located in Bloomington and makes for a great family outing. The facility is a children's fun center with a focus on science, health, and technology. It features interactive displays that are both educational and entertaining. The museum runs an active events calendar targeted to both adults and children.
Address: 308 W Fourth Street, Bloomington
Popular Pages