9 Top-Rated Tourist Attractions in Arkansas
1 Hot Springs National Park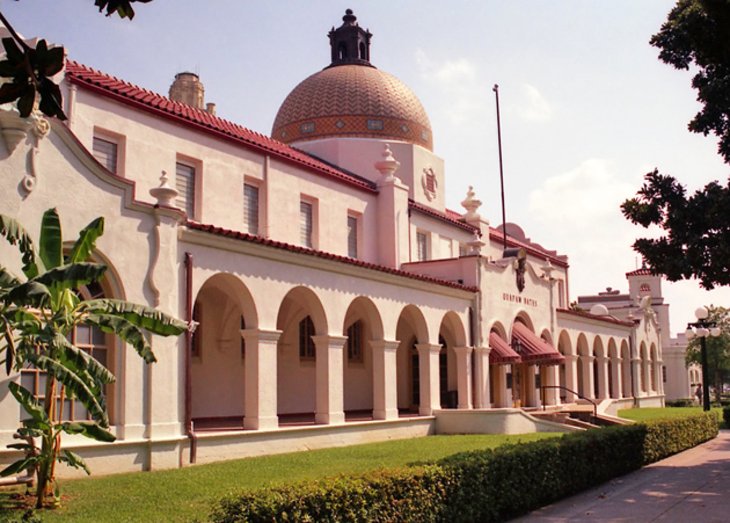 Hot Springs National Park
These hot springs in the Ouachita Mountains have long been a source of interest to people living in the area, and were believed by American Indians to have healing properties. The park was established in 1921 but visitors have been coming here for much longer. The park contains lovely old bathhouses which are still in use today in various forms. There are several other attractions within the park, including an observation tower.
2 Little Rock Central High School National Historic Site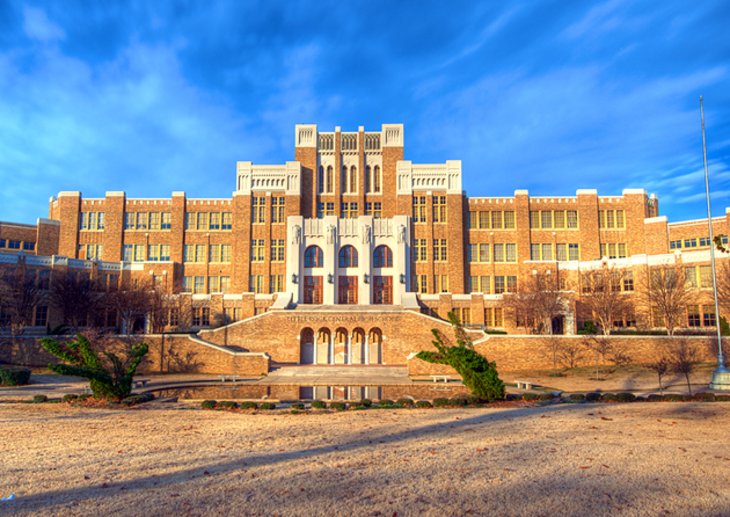 Little Rock Central High School National Historic Site
This historic school was where desegregation began. The army escorted nine black teenagers to their first day of school here in 1957, without incident. The event was noted as being an important moment in the Civil Rights Movement.
Address: Daisy L Gatson Bates Drive and Park Street, Little Rock
3 William J Clinton Presidential Library and Museum
William J Clinton Presidential Library and Museum StuSeeger
The Clinton Presidential Center stands on the edge of the Arkansas River in Little Rock. It serves as a presidential library and museum, as well as an occasional venue for local events. The concept behind the building, which is meant to resemble a bridge, came from the six bridges over the Arkansas River. Metaphorically it stands as bridge between the past and future.
Address: 1200 President Clinton Avenue, Little Rock
4 Buffalo National River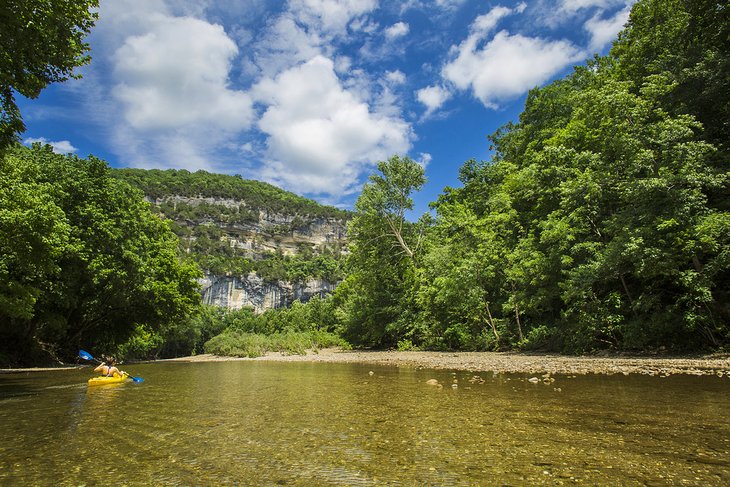 Buffalo National River OakleyOriginals
Buffalo National River is an unpolluted, free-flowing river. It has three designated wilderness areas within its boundaries. Running through the Ozark Mountains, Buffalo National River is a protected area and home to deer, bobcats, and a variety of other wildlife. Trails in the area accomodate hikers and those on horseback. Information on the area can be obtained from the Tyler Bend Visitor Center.
5 Arkansas Air Museum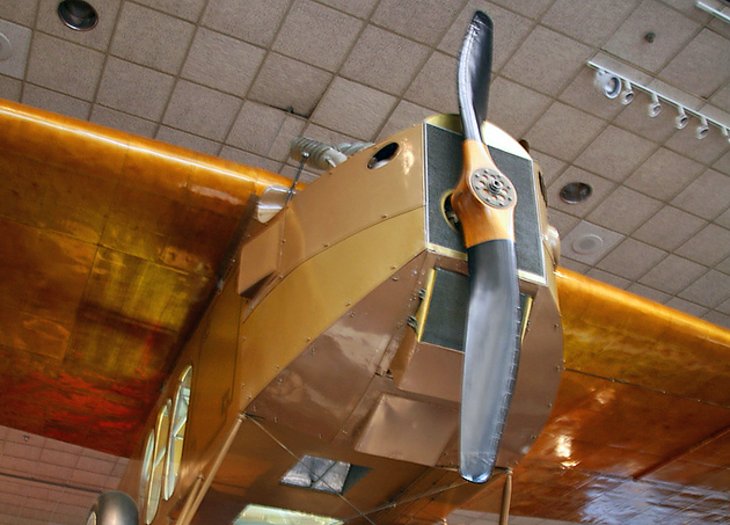 Arkansas Air Museum cliff1066(TM)
On display at the Arkansas Air Museum in Fayetteville are 1920s and 30s racing planes, biplanes, and information on the history of flying. The building which houses the museum is a 1940s era aircraft hangar. Many of the vintage aircraft on display at the museum are in flying condition.
Address: 4290 South School Avenue, Fayetteville
6 Mammoth Spring State Park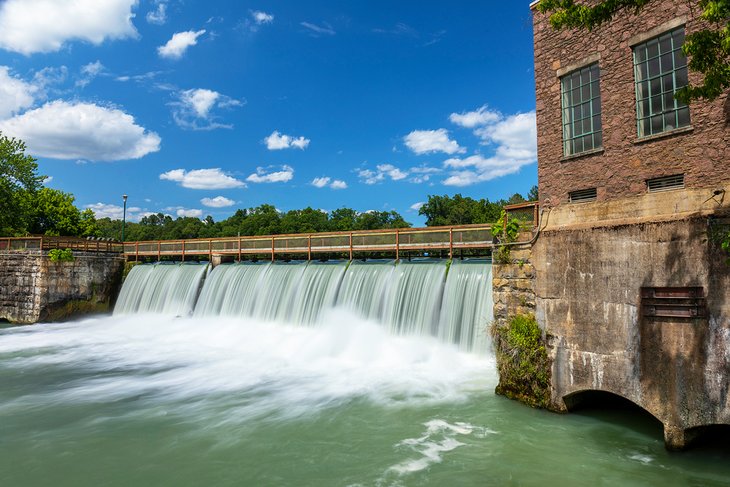 Mammoth Spring State Park Albumen
Located within the town of Mammoth Spring, the Mammoth Spring State Park is home to one of the largest springs in the USA. Water flow is approximately 9 million gallons per hour. Also located in the park is a restored 1886 train depot and a Frisco Railroad caboose.
7 Crater of Diamonds State Park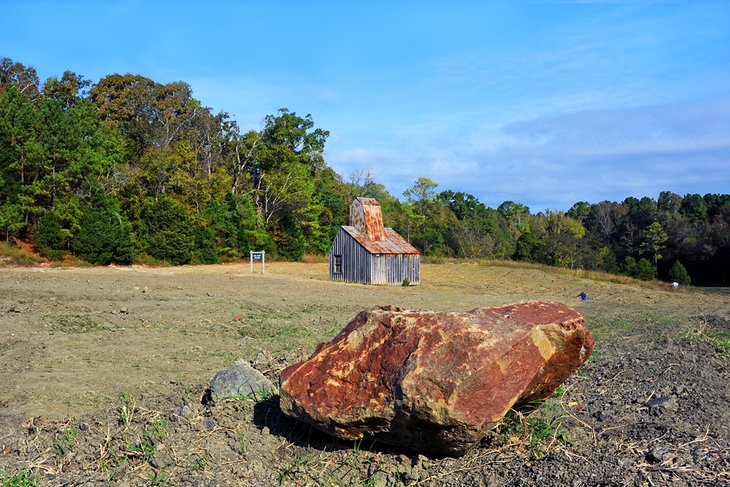 Crater of Diamonds State Park doug_wertman
Crater of Diamonds State Park, in southwestern Arkansas, a short drive from Murfreesboro, is the only source of natural diamonds in the United States that is open to the public. Since 1906 more than 70,000 diamonds have been uncovered including the Wagner Diamond. The site became an Arkansas state park in 1972. The park also features a museum and water playground.
Address: 209 State Park Road, Murfreesboro
8 Thorncrown Chapel
Thorncrown Chapel brad_holt
Thorncrown Chapel, in Eureka Springs, is a uniquely designed glass and wood structure located in a beautiful natural woodland setting. The high glass walls look out on the surrounding forest, giving the feeling that one is right in the woods. The chapel is 48 feet tall and has more than 6000 square feet of glass.
Address: 12968 Highway 62 West, Eureka Springs
9 Mount Magazine State Park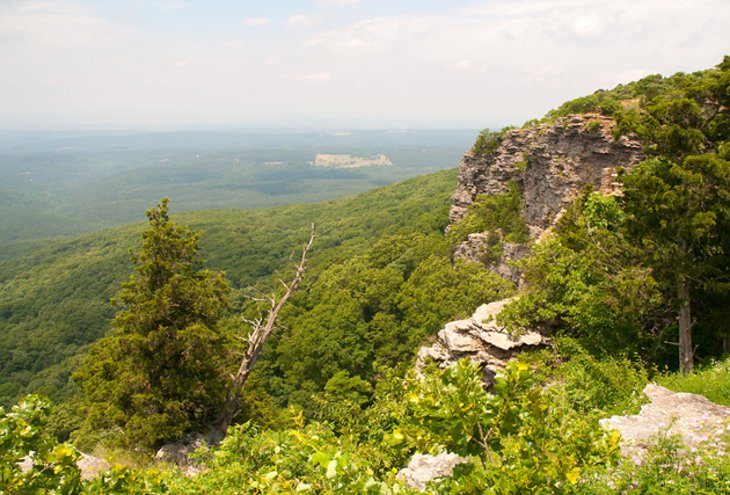 Mount Magazine State Park
Mount Magazine State Park offers a campground, hiking trails, overlooks, a pavilion, picnic area, visitor center with exhibit gallery, and gift shop. A variety of interpretive programs on the flora, fauna, and natural and cultural history of Mount Magazine are available. The park is for nature lovers, and outdoor sports and extreme adventure enthusiasts. The more adventurous can go rock climbing, hang-gliding, biking, horseback riding, or ride along the ATV trails.
Address: 16878 Highway 309 South, Paris
You may also be interested in: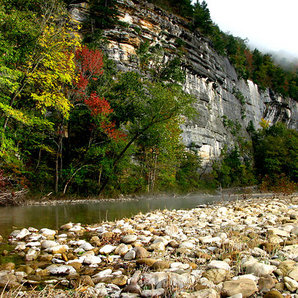 Arkansas Photos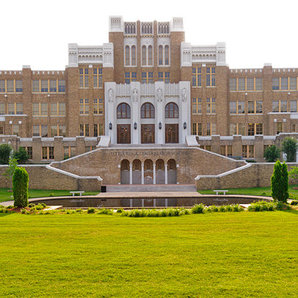 8 Top-Rated Tourist Attractions in Little Rock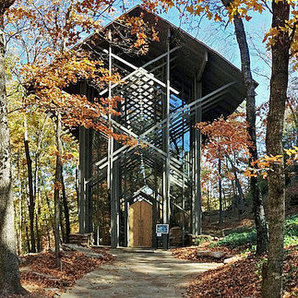 7 Top-Rated Tourist Attractions in Eureka Springs