Arkansas Travel Guide
Water activities are popular in Arkansas including fishing, canoeing, kayaking, boating, swimming and water skiing. Pinnacle Mountain State Park offers hiking opportunities for nature enthusiasts as well as mountain biking trails. Discovering the caves of Arkansas is another reason to visit.
Attractions in Popular Destinations
More Destinations and Attractions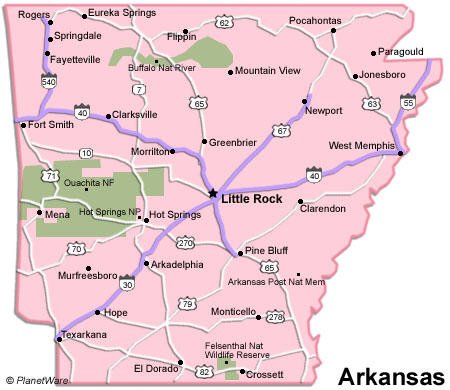 Arkansas Map
Want to use this map on your web site?
Copy and Paste the code below: