Zurich Tourist Attractions
Zurich, Switzerland's largest city, is also the country's economic and cultural hub; but with all its bustling activity it is still one of the finest Swiss towns, with carefully cherished traditions and much to attract and interest the visitor. The town lies at the lower northwestern end of Lake Zurich astride the river Limmat which flows out of the lake at this point, between the Uetliberg on the west and the Zürichberg on the east. Three of the five major Swiss banks have their head offices in the famous Bahnhofstrasse, one of the finest shopping streets in Europe. Zurich is also a great financial and industrial capital (mainly textiles, engineering and electrical equipment). In addition it is the country's leading tourist attraction, with about a million visitors a year. A fifth of the country's total national income is earned in Zurich.
Zurich is a town for sightseeing on foot, since the principal places of interest are on both sides of the river Limmat and on the north shore of Lake Zurich.
Old Town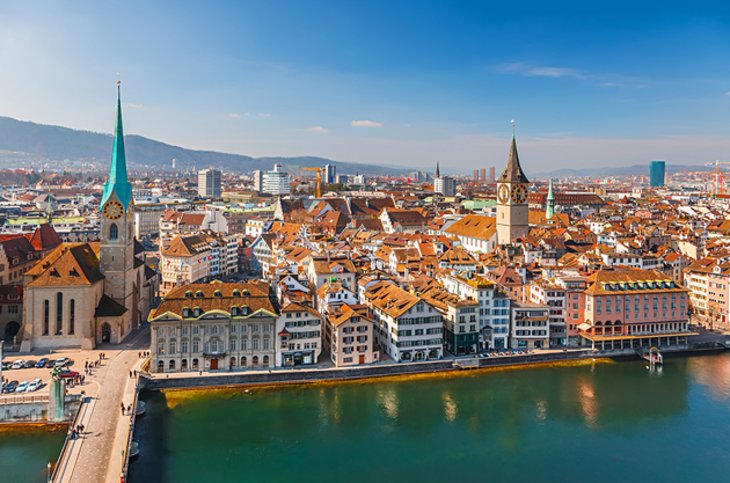 Old Town
West of the Limmat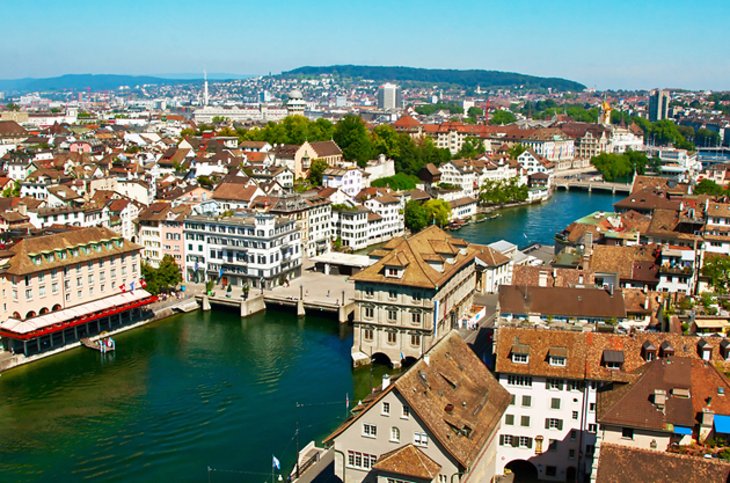 West of the Limmat
Around Lake Zurich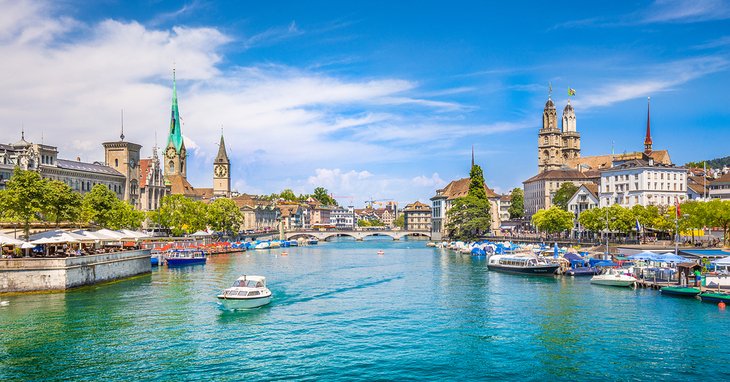 Lake Zurich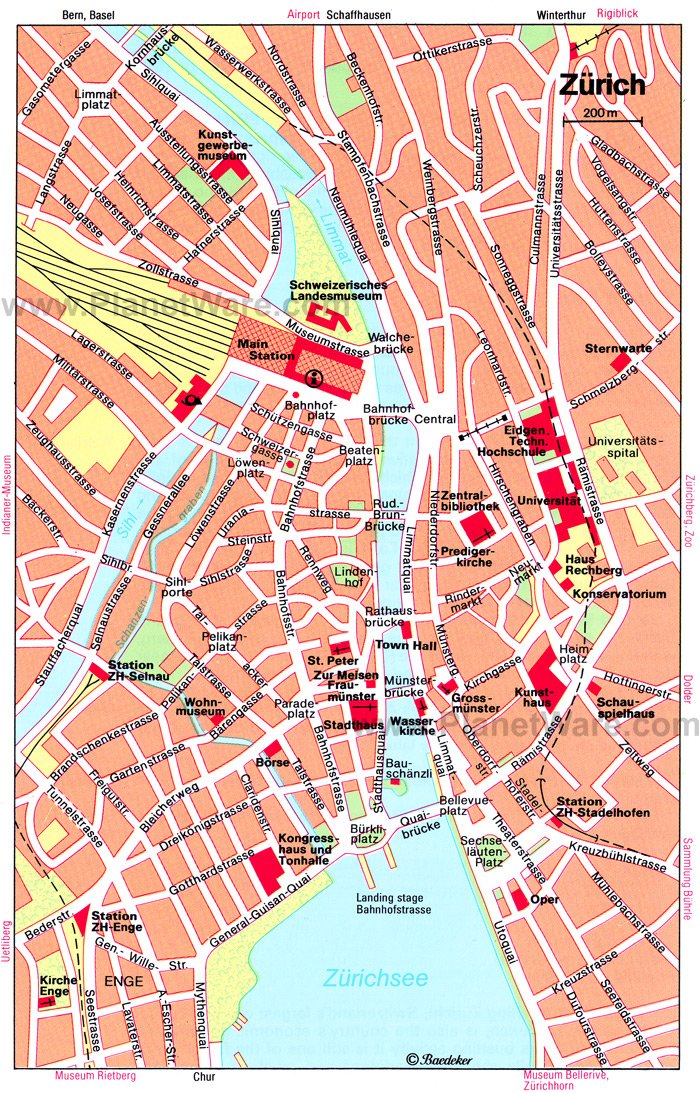 Zurich Map - Attractions
Want to use this map on your web site?
Copy and Paste the code below:
Popular Pages
Destinations
popular right now