14 Top-Rated Tourist Attractions in Wilmington
Like its southern sister-cities, Wilmington is home to interesting history, fun shopping, and excellent food. The city's most attention-grabbing tourist attraction is none other than the immense Battleship North Carolina, a WWII-era warship with an expansive deck and intimidating guns. On the artistic side, Thalian Hall and smaller local theaters offer regular performing arts productions.
Sheltered on Cape Fear River, Wilmington's port gained prosperity by shipping petroleum and pulp products. But there are vestiges of the past too, with historical plantations and structures like Bellamy House and Burgwin-Wright House and Gardens. Guests can also learn about Civil War history in Wilmington at Fort Fisher State Historic Site.
1 Battleship North Carolina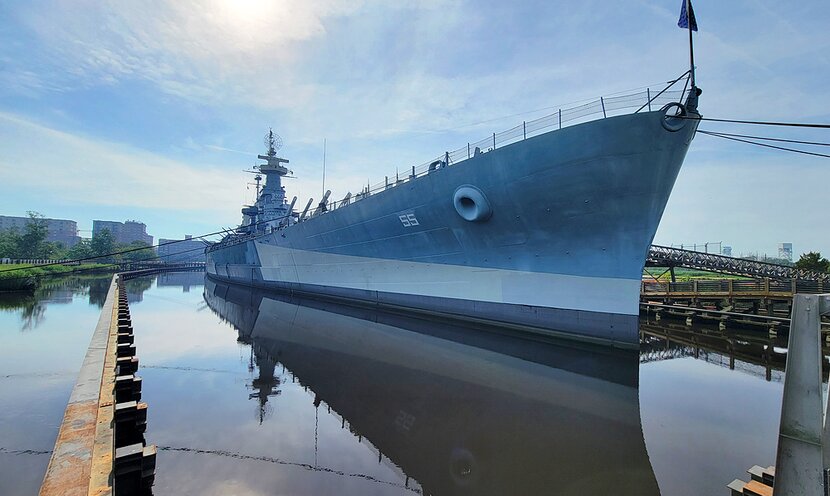 United States naval and military enthusiasts will want to visit Battleship North Carolina, the first of ten battleships to join the American fleet in WWII. Commissioned on April 9, 1941, the warship is well armed (nine 16-inch, 45-caliber guns in three turrets, and 20 five-inch, 38-caliber guns in 10 twin mounts). During her service, she carried 144 commissioned officers, 2,195 enlisted men, and about 100 Marines.
On a tour through the ship, visitors can step into the mess hall and officer's quarters, or walk over the expansive deck where the guns keep watch.
2 Cape Fear Museum
The museum's collection originally consisted of Confederate objects and mementos, but it has expanded over the years with a wider array of artifacts. Now, Cape Fear Museum holds more than 52,000 items, drawing from regional, national, and international history as well as culture and science. In addition to its permanent focus, the museum welcomes temporary exhibits from around the world.
Address: 814 Market St, Wilmington
3 Thalian Hall Center for the Performing Arts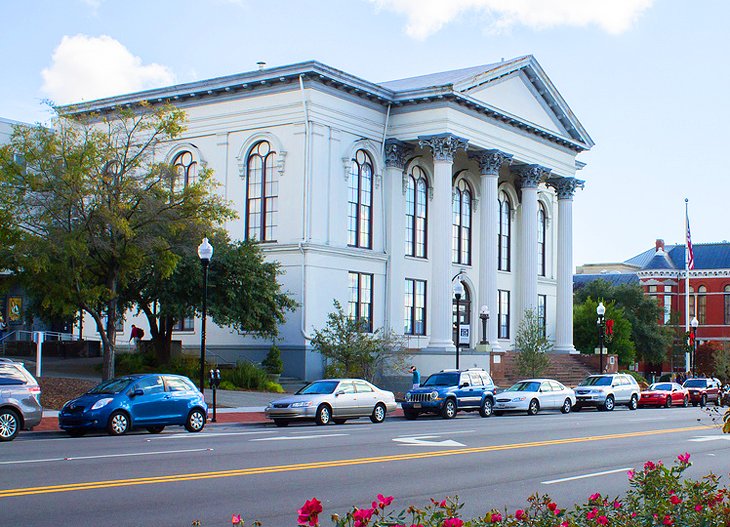 The historic Thalian Hall, constructed in 1858, has been in almost continuous use since first opening. Before becoming a theater, the building served as Wilmington's City Hall. Today it is considered one of the most significant theaters in the United States. Performances grace the stage regularly, from theatre and film to dance, lectures, and music of all genres (country, pop, and jazz, to mention just a few).
Address: 310 Chestnut St, Wilmington
4 Airlie Gardens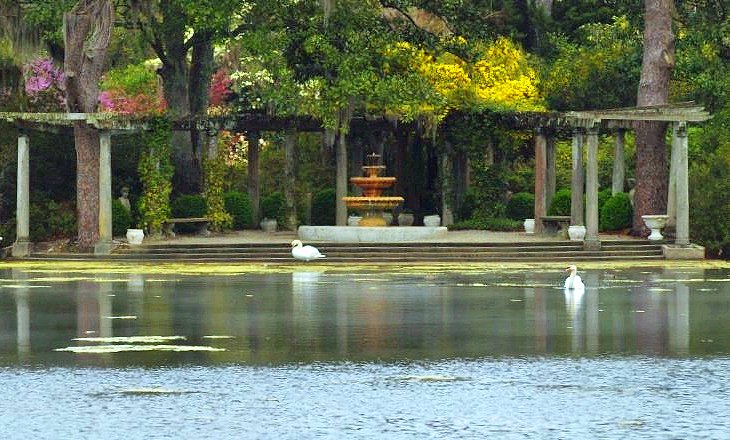 Visitors, and especially garden lovers, appreciate the beautiful scenery at these historical gardens that date back to 1886. The grounds are lush with azaleas, camellias, and the signature Airlie Oak, which is more than 400 years old. Guests can take a self-guided walking tour of the 67-acre estate to admire the tall pines and lakes abundant with wildlife (including swans).
Address: 300 Airlie Rd, Wilmington
5 Historic District in Downtown Wilmington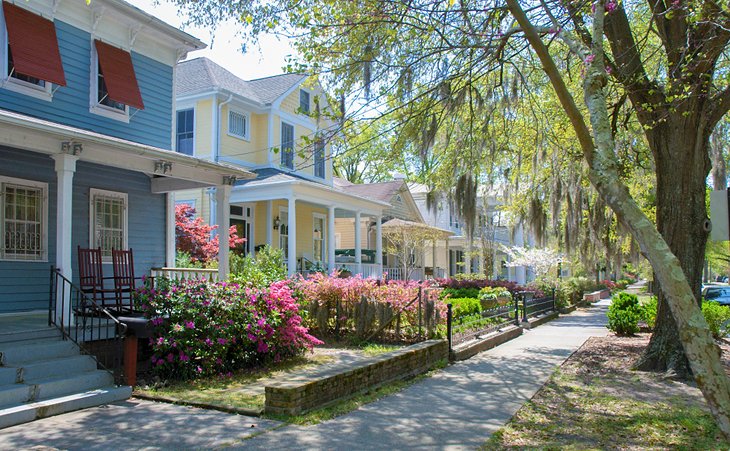 Downtown Wilmington is home to the city's Historic District, where local restaurants serve up tasty seafood and the shops stock everything from antiques to apparel. In addition to top Downtown attractions like Battleship North Carolina and the Cape Fear Museum, there are fun things to do like carriage rides and riverboat tours. And especially for families, the Children's Museum of Wilmington features hands-on exhibits and play areas.
6 Bellamy Mansion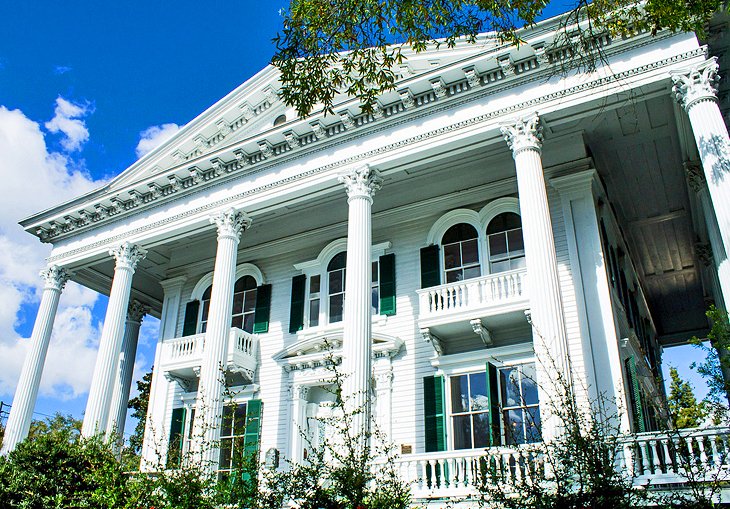 Bellamy Mansion, a pre-Civil War structure, is regarded as one of North Carolina's most spectacular historic homes. Free and enslaved black artisans built the antebellum structure for physician, planter, and business leader John Dillard Bellamy. Bellamy lived here with his family: wife Eliza and their nine children. Throughout its 150 year history, the house has survived the Civil War, being commandeered by Federal troops after the fall of Fort Fisher, a state of disrepair, and a devastating fire.
In 1994, after renovation efforts by Bellamy descendants and the local community, the historic Wilmington icon opened for public tours.
503 Market St, Wilmington
7 Fort Fisher State Historic Site
During the Civil War, Fort Fisher had the responsibility of keeping the port of Wilmington open for blockade-runners bringing supplies for Confederate troops. By 1865, the Wilmington supply route was the last remaining line to General Robert E Lee's armies in northern Virginia. After a massive Federal assault on January 15, 1865, the stronghold fell, signaling the end of Confederacy. Today, visitors can learn about the Cape Fear estuary and Civil War site through exhibits and battle maps.
Address: 1610 Fort Fisher Blvd, Wilmington
8 Cape Fear Serpentarium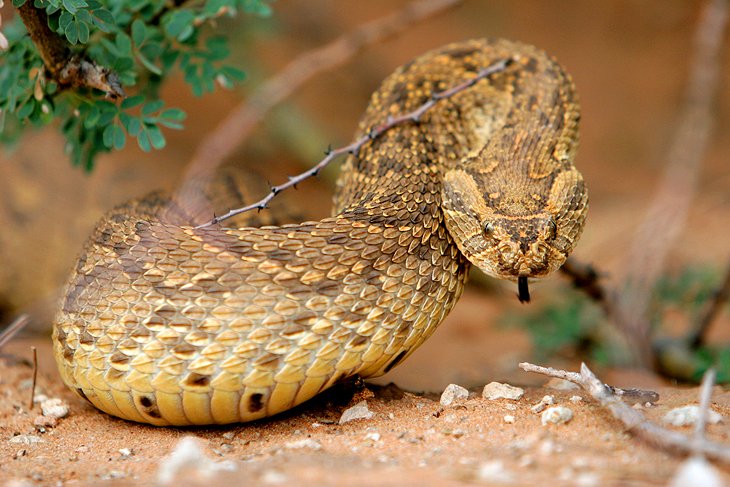 At the Cape Fear Serpentarium, visitors walk through exhibits of venomous snakes, constrictors, crocodiles, and great lizards. Reptile buffs will be impressed with the diversity of scaly residents, with some of the more intimidating species being king cobras, mambas, diamondback rattlesnakes, vipers, puff adders, Burmese pythons, and giant anacondas.
Address: 20 Orange St, Wilmington
9 Burgwin-Wright House and Gardens
Some visitors label this house tour as one of the best in Wilmington. Only three local houses have survived since the colonial area, and the Burgwin-Wright House is the only one open for public tours. Built in 1770, the home features Georgian architecture, 18th and 19th century antiques, and a freestanding kitchen house with a massive hearth. Alden Hopkins and Donald Parker, two of Colonial Williamsburg's renowned landscape architects, designed the multiple lush gardens on the property.
Address: 224 Market St, Wilmington
10 Wilmington Railroad Museum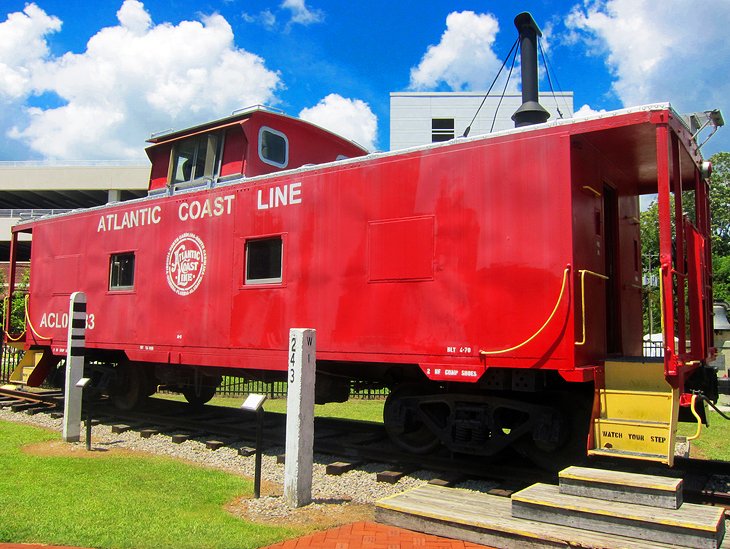 Preserving an industry vital to the city for well over a century, this museum features exhibits on the Wilmington & Weldon Railroad. In 1840, the railroad stretched 161 miles and was the longest continuous rail line in the world. Near the turn of the 20th century, it merged with other east coast rail companies to create the Atlantic Coast Line Railroad. The company settled its headquarters in Wilmington for a time.
Address: 505 Nutt St, Wilmington
11 Poplar Grove Plantation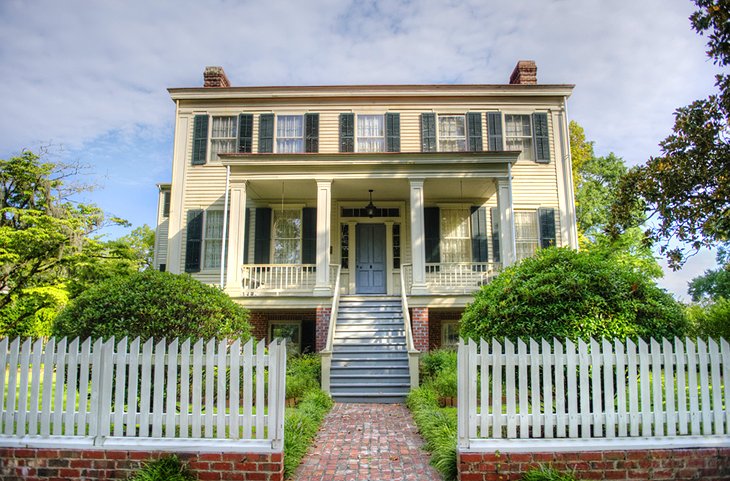 One of the oldest peanut plantations in North Carolina, Poplar Grove Plantation encompasses more than 15 acres. Joseph Mumford Foy built the main home and outbuildings in 1850. (Foy's father, James Foy, Jr, had originally acquired the land to build his home, but an 1838 a fire had destroyed the original structure.) Six generations of the Foy family owned the historic house, until it opened as a museum in 1980.
Address: 1200 US Hwy 17, Wilmington
12 Cameron Art Museum
Well received by visitors, this 42,000-sq-ft art museum presents its superb permanent collections of fine arts, crafts, and designs from local, national and international artists. Lively family and children's programs happen each month, perhaps highlighting music, film, literature, or dance. An on-site café serves up something to snack on before or after a gallery visit.
Address: 3201 S 17th St, Wilmington
13 Children's Museum of Wilmington
If you have young kiddos, the Children's Museum of Wilmington should be on your to-do list. This museum, aimed at children up to 10, offers opportunities for kids (along with their parents) to explore and learn about art, science, and culture. All of the exhibits and things to do at the museum are informative, playful, and hands-on.
Address: 116 Orange St, Wilmington
14 Latimer House
Currently housing a historical society, the 1852 Zebulon Latimer House has 14 rooms and more than 600 historical items in its vast selection of jewelry, tableware, furniture, and tools. It all showcases upper class Wilmington lifestyle during the Victorian period. Note that the museum is not handicapped accessible.
Address: 126 S 3rd St, Wilmington
Destinations
popular right now