12 Top-Rated Tourist Attractions in Stockholm
Often called the "Venice of the North", Stockholm lies on a number of islands and peninsulas at the outflow of Lake Mälar into the Baltic, which here forms a deep inlet. The charm of its setting lies in the intermingling of land and water - the skerries fringing the coast, the crags rearing up from the sea, the intricate pattern of waterways encompassing the city. The Swedish capital has no less then three distinct UNESCO World Heritage sites: Birka, Drottningholm, and the Woodland Cemetery. In addition, world-class museums, theaters, galleries, and the Nobel Institute await. Getting around couldn't be easier. The excellent underground railway system, the Tunnelbana (T-bana), will take visitors almost anywhere in the city. A highly efficient and regular bus network fills in any gaps between destinations. Alternatively, take the time to walk instead as Stockholm is a terrific city to absorb on foot. Visitors will also notice the efficient network of bicycle lanes. Locals proudly call the city a levande stad, or living city, as a large part of the eclectic cosmopolitan population still live in the downtown areas.
1 Gamla Stan (Old Town)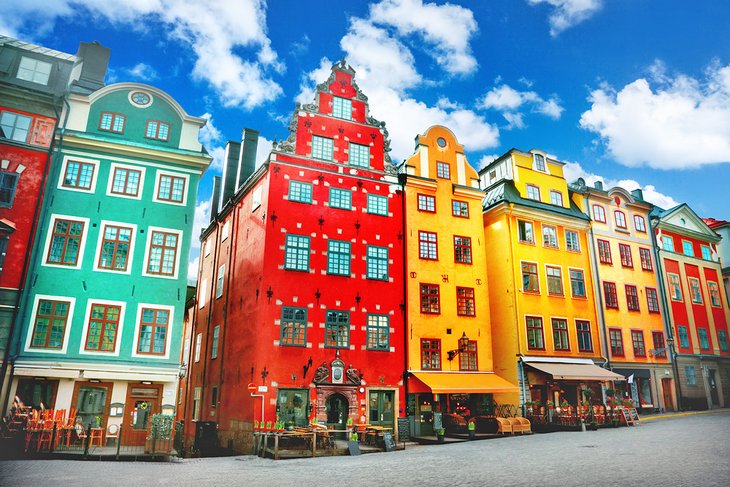 Dating from the 1200's and crammed with must-see sights, attractions, cafés, authentic restaurants and boutique shops, the area of Gamla Stan (Old Town) is a living-breathing museum in its own right. For many this is the first stop on their journey of exploration. Certainly there's no better way to instantly absorb the feel of Stockholm and get to grips with the city's culture. Plenty of souvenirs and gifts are available in the Old Town, and visitors will find themselves transported back to medieval times as they meander through a bewildering labyrinth of tiny winding streets. Mysterious vaults and ancient frescoes lurk behind picturesque facades. If visiting in winter, be sure to take in the marvellous Julmarknad (Christmas Market), an experience akin to being in a fairy tale. Stockholm Cathedral, the Nobel Museum and the Royal Palace are all located here and should be high up on any sightseeing itinerary. If visiting the Royal Palace be sure to catch the changing of the guard.
2 The Royal Palace (Sverige's Kungahus)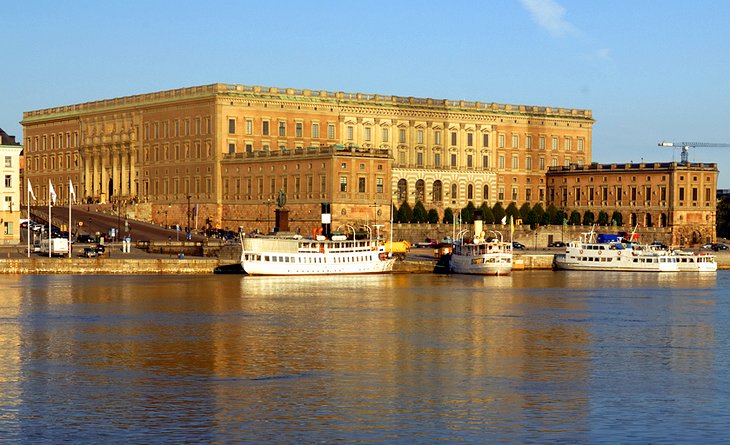 A visit here could be a day out in itself. Located by the water's edge on the periphery of Gamla Stan, this is the official residence of the King of Sweden. Interestingly, the Queen's residence lies elsewhere, on the beautiful island and UNESCO World Heritage Site Drottningholm (Queen's island). A rich taste of the once mighty Swedish Empire, the palace is one of the largest in Europe boasting in excess of 600 rooms and no less than five museums. Dating from the 18th century and baroque in style, the real gems await inside. Here you can see Queen Kristina's silver throne, visit the Museum of Antiquities, the Armoury, the Tre Kronor (Three Crowns) Museum, and Treasury. As mentioned previously, visitors can witness the daily changing of the guard.
Hours: Open Daily 10am-5pm
Admission: Adults SEK150, Under 18's SEK75
Location: Gamla Stan
3 Vasa Museum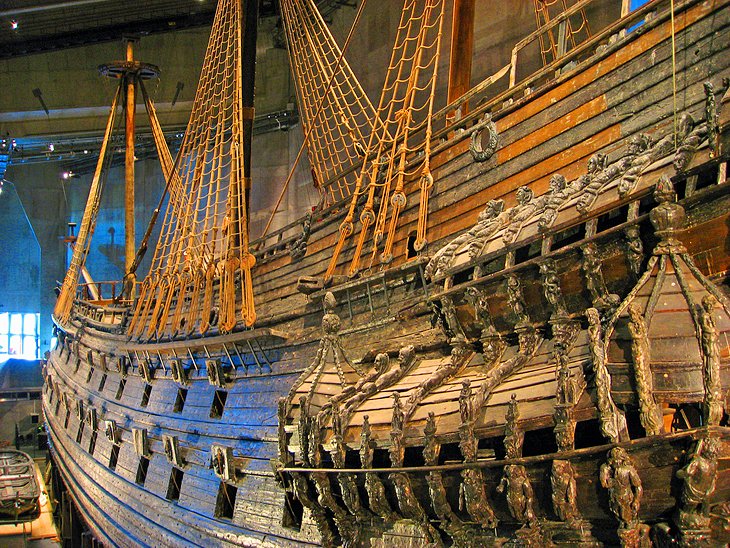 The incredible Vasa battleship was intended to be the pride of the Swedish Imperial fleet, yet in a forerunner of the Titanic disaster centuries later, sank on its maiden voyage in 1628. An amazing salvage operation took place in 1961, and now visitors can marvel at this glorious time capsule, 95 percent of which is entirely original. The three masts on the roof of the museum are not just a tourist draw; they were reconstructed to the exact height and specifications of the original masts. This is the most visited museum in Sweden, and rightfully so. More than one million people a year come here to take in ten different exhibitions.
Hours: Open Daily 10am-5pm (Wednesdays 10am-8pm, September-May), 8.30am-6pm, June-August
Admission: Adults SEK 130, Under 18s free
Address: Galärvarvsvägen, 1411521 Stockholm
4 Djurgården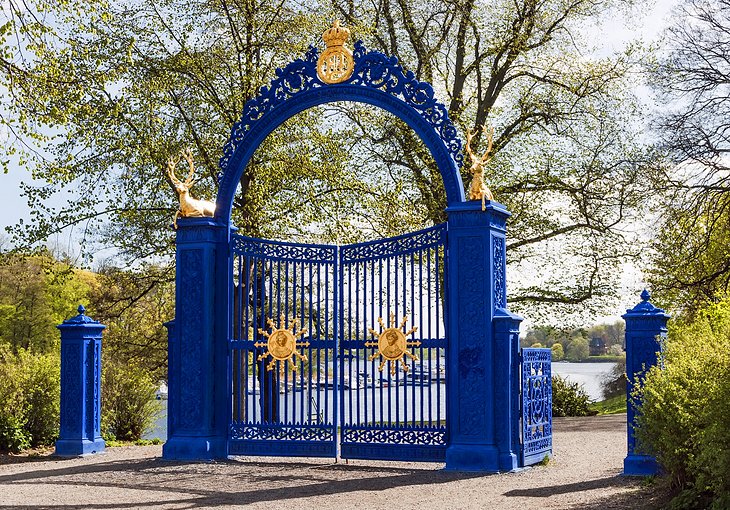 A tranquil oasis in the heart of the city, Djurgården draws tourists and locals alike, particularly during the summer months of long lazy days and short nights. It's a perfect place for a stroll and picnic as well as being home to several of Stockholm's top museums and attractions. Scattered about are pleasant cafés, restaurants, snack-bars, and hotels. Visitors can hire bicycles to make their way through the forest trails or, if feeling adventurous, take to the waterways in a canoe. The newly-opened Abba the Museum is located here as is the open-air museum Skansen and Gröna Lund amusement park. A fun way to arrive is by ferry from Gamla Stan or Slussen (both on the T-Bana). Alternatively, jump on a tram from Norrmalmstorg, take the bus, or stroll from the city center (15 minutes). Drop by the Djurgården visitor center for all the information you'll need.
5 Skansen Open-Air Museum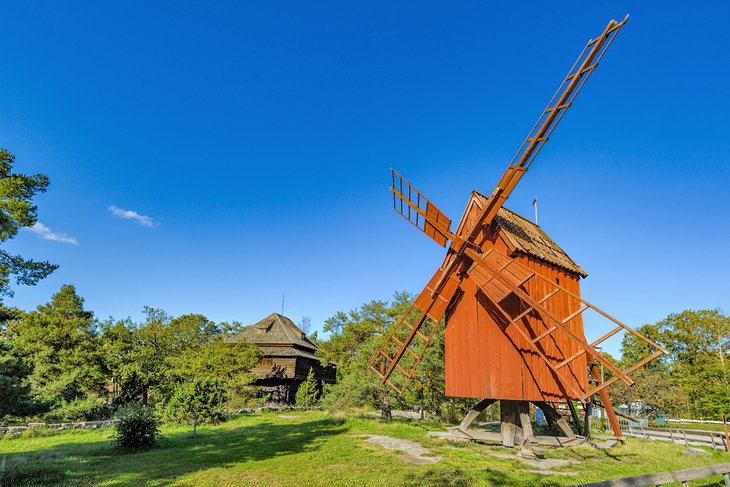 The oldest open-air museum in the world, Skansen, on the island of Djurgården, is a wonderful attraction for families, particularly those with young children. Not only will visitors be treated to an authentic taste of Sweden as it once was, but also the wonderful Stockholm Zoo. More than 150 different buildings and houses were collected from all around the country and reassembled here. There are distinct town districts including, among many others, manor houses, a bakery, the beautiful Seglora timber church, and a pottery. At the zoo are moose, bears, lynxes, wolves, and seals as well as the delightful children's zoo. For traditional Swedish Smörgåsbord pay a visit to the Solliden Restaurant.
Hours: Open daily
Admission: Adults SEK100-150, under 15s SEK60, infants free (prices & opening times vary with season)
Address: Djurgårdsslätten 49-51, 11521 Stockholm
6 Editor's Pick Fotografiska Museet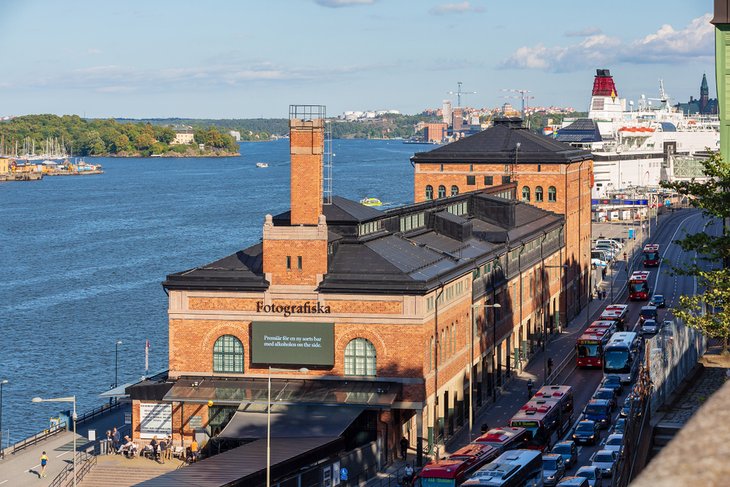 Fotografiska is Stockholm's museum of contemporary photography and hosts an eclectic mix of exhibitions throughout the year. There's a restaurant, book, and souvenir store and from the top floor, one of the most enviable views over the city. In recent years, the museum has seen a huge increase in visitor numbers and is now acknowledged as one of the world's premier photography venues. The Bistro on the top floor is acclaimed as one of the city's coolest restaurants (weekend brunch is particularly popular with locals) and the gallery hosts cutting-edge live and club music throughout the year.
Hours: Open daily Sunday-Wednesday 9am-9pm, Thursday-Saturday 9am-11pm
Admission: Adults SEK110
Address: Stadsgårdshamnen 22, 11645 Stockholm
7 The City Hall (Stadshuset)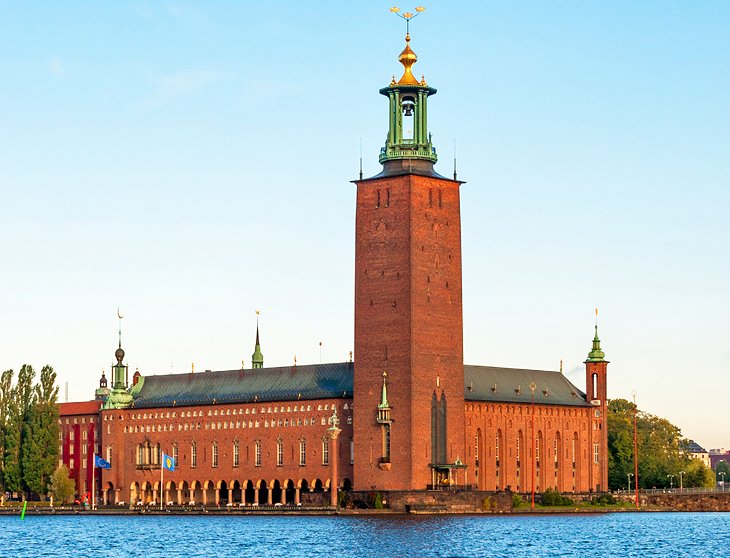 Nestled at the water's edge and topped by three golden crowns, the City Hall is one of Stockholm's most iconic buildings and stars in countless images and postcards of the city. Dating from 1923, the hall opened on that most Swedish of dates Midsummer's Eve. Housed within are assembly rooms, offices, works of art, and the machinery of civil democracy. The prestigious annual Nobel Banquets are held here. Recipients dine first in Blå hallen (The Blue Hall) and then move on to the formal ball in Gyllene salen (The Golden Hall), which has no less than 18 million mosaics adorning its walls. A particular treat is the chance to view the city from the famous tower.
Hours: Open daily - guided tours only
Admission: Adults SEK70-100, Under 17s SEK20-40, Under 12s free (seasonal prices)
Address: Ragnar Östbergs Plan 1, 11220 Stockholm
8 Boat sightseeing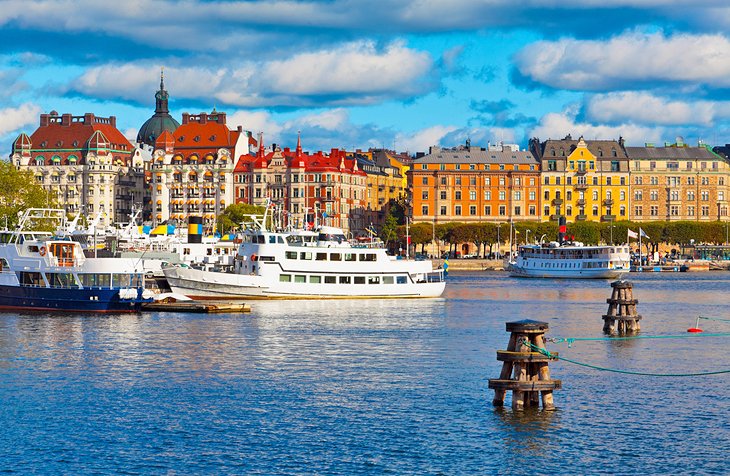 The sea flows through the arteries of Stockholm, and during the summer months, the city is quite literally awash with boats of all shapes and sizes. Many city-dwellers own summer houses on the islands of the skärgården (archipelago) and spend, if not the entire summer there, then most weekends. It all makes for a Friday evening commute like no other. Bearing all this in mind, to experience Stockholm from the water is surely a must-do for any visitor. Take a trip under the bridges of Stockholm or while away an hour or two on the Royal Canal Tour. There are also hop-on, hop-off options with a valid ticket lasting 24 hours.
Hours: Limited winter service
9 Moderna Museet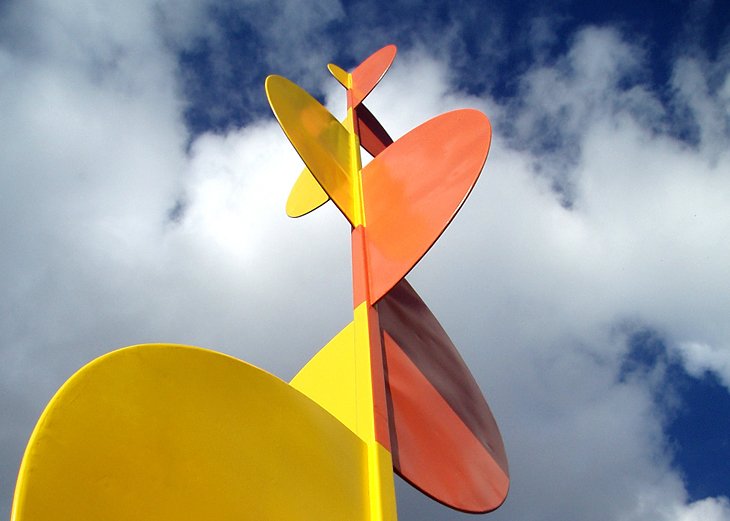 Visitors can dip their toes into one of Europe's foremost collections of art from the 20th century to today, featuring works by artists including Picasso, Dali, Derkert, and Matisse. The museum exhibits everything from modern classics to contemporary art. On picturesque Skeppsholmen island, the building of Moderna Museet was designed by Rafael Moneo, a Spanish architect. The museum offers a world-class program of temporary exhibitions, a children's workshop, a shop, a library, and a pleasant restaurant with beautiful views of Djurgården and Strandvägen. Guided tours are available.
Hours: Closed Mondays
Admission: Adults SEK120, Under 18s free
Address: Exercisplan 2, 11142 Stockholm
10 Royal National City Park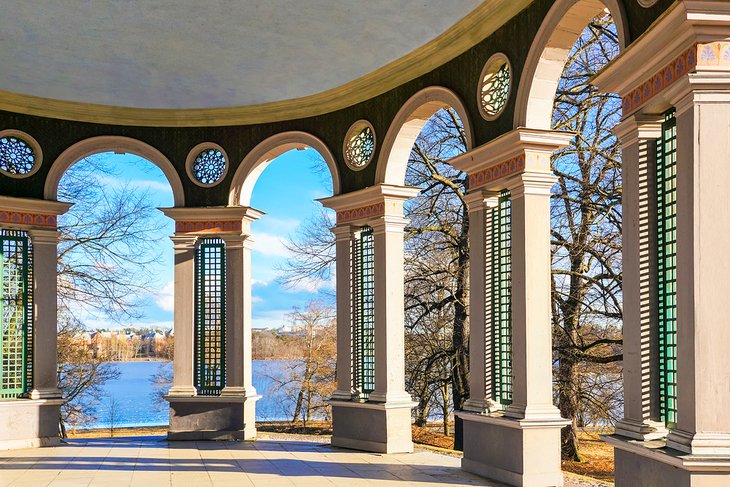 The right-to-roam (allemansrätten) is an indelible part of the Swedish psyche. The Royal National City Park is a six-mile-long green space surrounding and snaking into Stockholm. This, the world's first national urban park, is where tourists and locals flock to unwind. The forest harbors moose, foxes, deer, and many winged beauties, including rare birds. Visitors will find plenty of things to see and do, from museums, castles, theaters, and hotels, to sports facilities, and historic homes. Nature lovers will be in heaven exploring wilderness areas with centuries-old oak trees, lakes, streams, bays, marshes, and canals, secluded swimming spots, and rocky hilltops. It truly is hard to believe you're in the middle of a thriving capital city.
11 Sky View - The Globe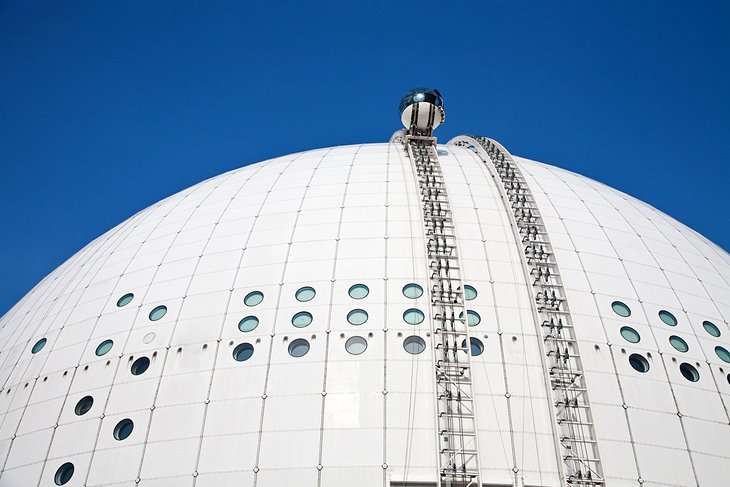 Situated on Stockholm's southern fringe, SkyView takes you to the top of the world's largest spherical building, the Ericsson Globe, one of Stockholm's modern landmarks. From 130 meters above sea level, you'll be treated to an unforgettable view over the entire city. Tours aboard the gondolas take about 30 minutes and depart every ten minutes. After the trip, sightseers can visit the restaurant and souvenir shop.
Hours: Open Daily
Admission: Adult SEK 145, Children (5-12 yrs) SEK 100, Seniors 65+ SEK 100, Children 0-4 yrs free
Address: Globentorget 2, 12177 Stockholm
12 Östermalm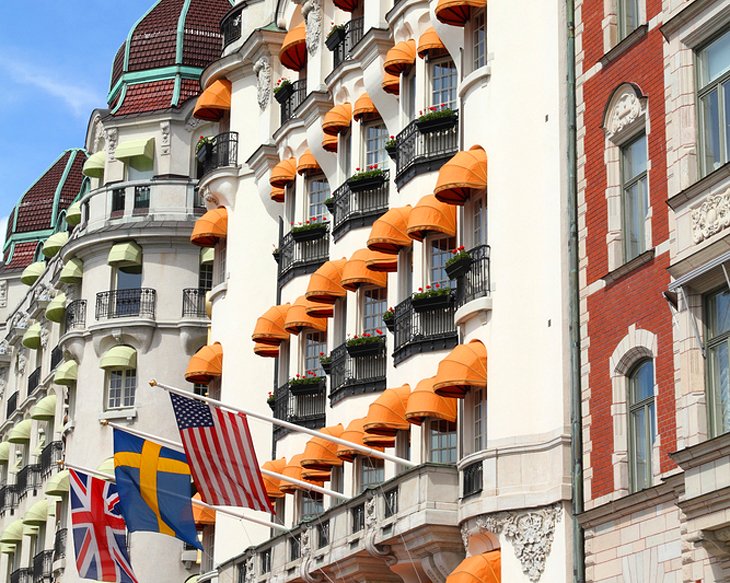 If it's Stockholm designer chic you're after, then look no further. Östermalm is the most exclusive district in the city. Exclusive international labels rub shoulders with high-class Scandinavian design. On Biblioteksgatan, there's an abundance of flagship shops and designer boutiques, while the neighborhood around Stureplan offers plenty of posh shops - some with sky-high price tags. Lovers of art and interior design will enjoy Svenskt Tenn and Malmstenbutiken, at the beginning of Strandvägen near Nybroviken. Many of Sweden's top antique dealers lie around the Kommendörsgatan neighborhood. Be sure to drop by Östermalmshallen for the absolute best in Swedish fresh food and produce.
Editor's Tips
It may sound like a cliché but do what the locals do. Although Stockholm, like most of Scandinavia, can be expensive, good value can be found if you know where to look. One way of saving a few kronor is to eat a main meal during the day and opt for something lighter in the evening. The Dagens rätt or Dagens lunch (daily special) is a great way to experience authentic Swedish fare at a fraction of the cost you'd pay in the evenings. Look for chalkboards outside restaurants, and if the menu isn't in English, simply ask. Stockholmers love to speak English, it's their second language. Another thing Swedes love is coffee and cake, they've even come up with a verb for it - Fika. To 'fika' is to drink coffee, eat something small (and usually sweet), and have a chat. Be sure to indulge as the cakes and pastries are second to none. If snacking on the go, Gatukök literally translates as street-kitchen. It doesn't sound too glamorous but most serve excellent hot-dogs and hamburgers to take away. Some even do real mashed potato, so ask a local where to go. Finally, if you're planning on taking in a lot of attractions/museums the Stockholm Card is well worth checking out and offers free entrance to most attractions and free public transport: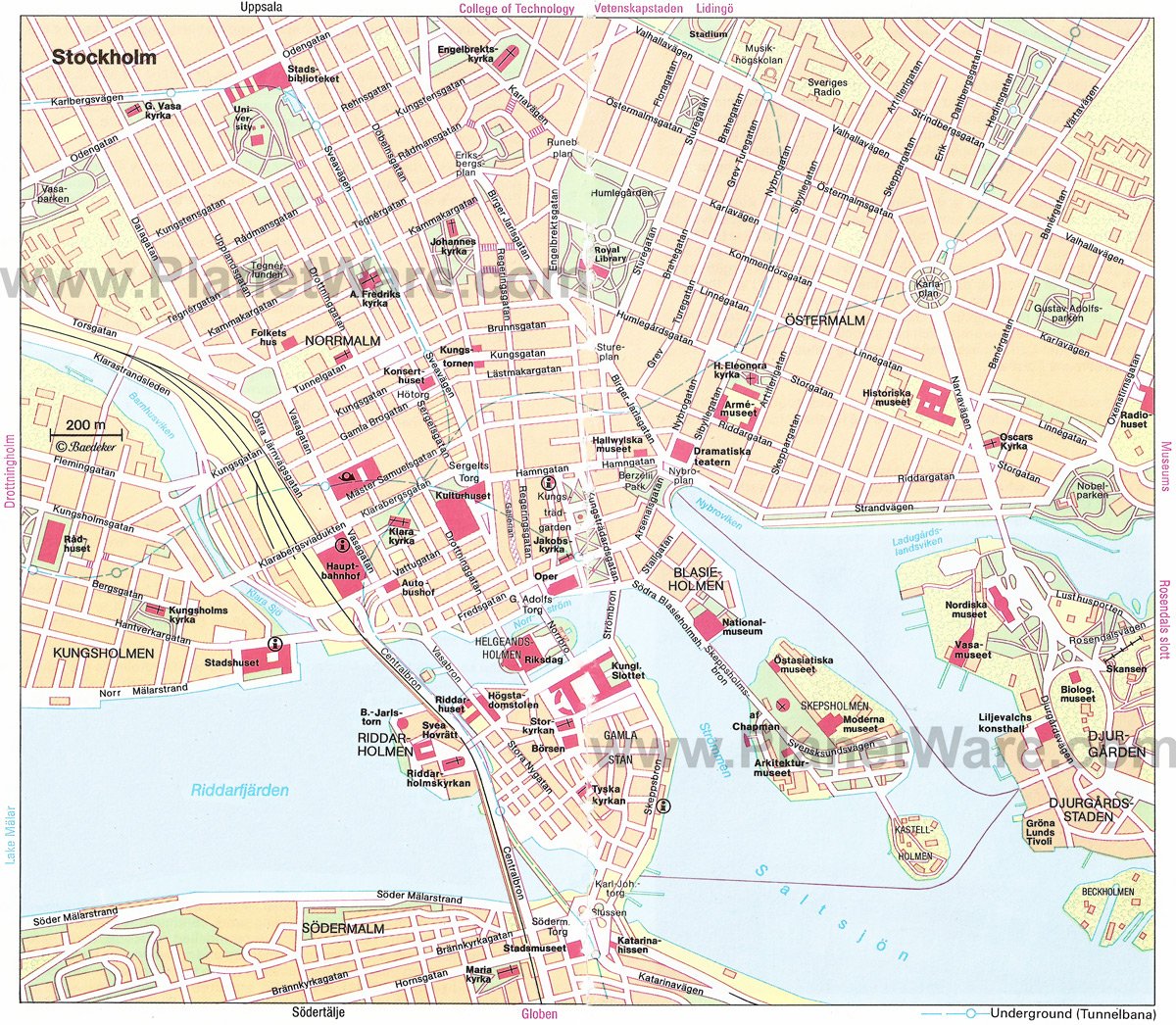 Stockholm Map - Attractions
Want to use this map on your web site?
Copy and Paste the code below:
Destinations
popular right now