Kathmandu Tourist Attractions
Kathmandu, the capital and largest city in Nepal, is located in the eastern half of the country in the valley of the same name at an altitude of 1300 m (4266 ft). In recent years Khatmandu has experienced a massive migration to the city, and today has a population of over 600,000.
ENLARGE MAP
PRINT MAP
EMBED < >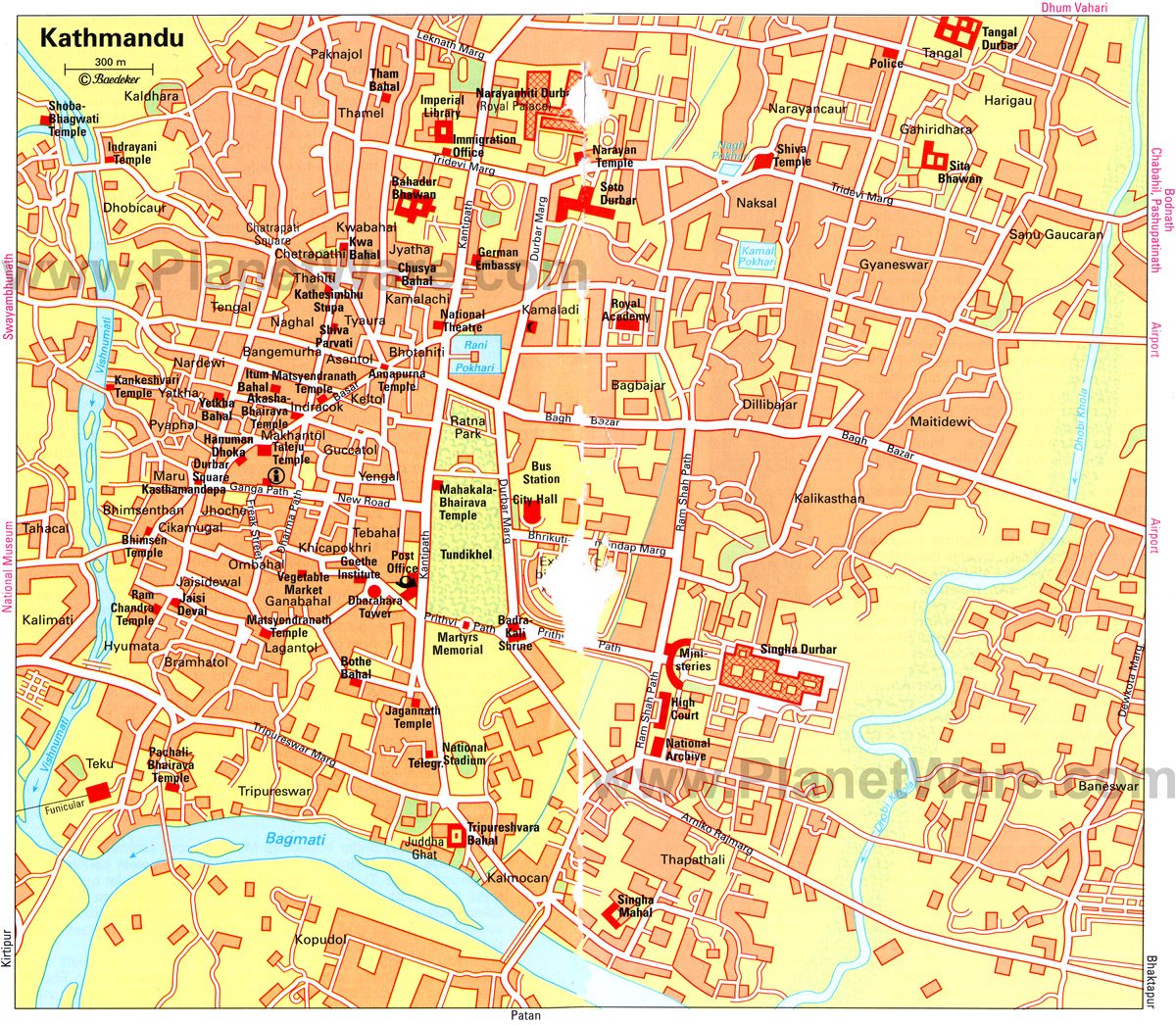 Kathmandu Map - Attractions
Tribhuvan International Airport
Tribhuvan International Airport is Nepal's only international airport.
ENLARGE MAP
PRINT MAP
EMBED < >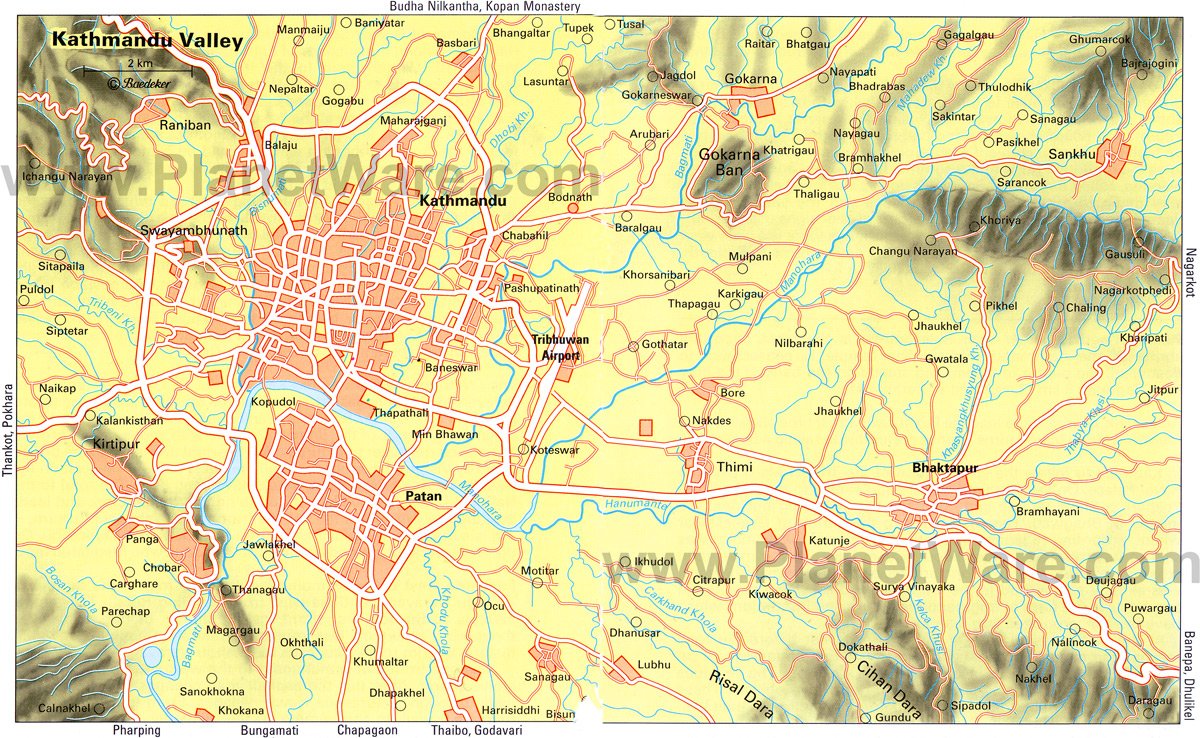 Kathmandu Valley Map