Alaska Travel Guide
The natural beauty of Alaska can be enjoyed while hiking, paddling and fishing in the great outdoors. Anchorage has many attractions including indigenous art and culture, scenic parks, monuments, and the Alaskan wilderness. Denali National Park is a premier national park with opportunity for camping, backpacking and mountain biking.
More Destinations and Attractions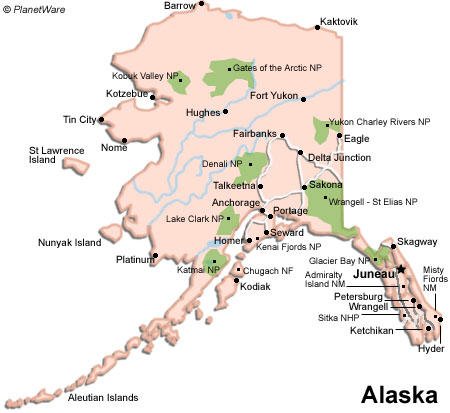 Alaska Map
Want to use this map on your web site?
Copy and Paste the code below: