Wisconsin Travel Guide
Tourism in Wisconsin focuses mainly on water, and lots of it, making sailing, windsurfing, canoeing and tubing popular activities. Winter sports include skiing, snowshoeing and snowboarding particularly on Mount Telemark, near Cable. Discover the brilliance of Wisconsin native, Frank Lloyd Wright, with his many examples of architecture.
More Destinations and Attractions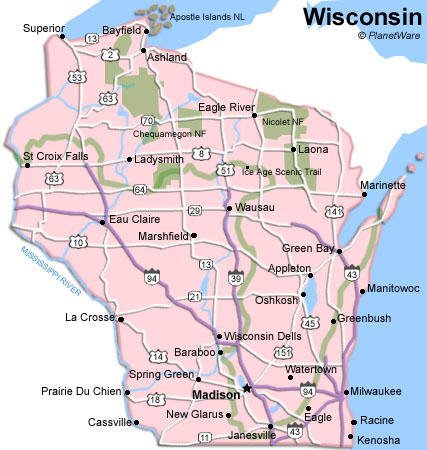 Wisconsin Map
Want to use this map on your web site?
Copy and Paste the code below: