Mexico City Tourist Attractions
Mexico City (Ciudad de México), capital of the country and seat of the central government, lies at an altitude of over 2200 m (7300 ft) in the Valley of Mexico or Valley of Anáhuac, a high valley surrounded by mighty mountain ranges. Its situation is breathtaking, seeming to lie at the foot of two magnificent snow-covered volcanoes rising to over 5000 m (16,000 ft), Popocatépetl and Iztaccíhuatl. The city preserves countless reminders of its past of more than 650 years, though pre-Columbian art and architecture exist almost solely in isolated fragments and museum reproductions, since the conquistadors built the nucleus of their new town on the ruins of the old Aztec metropolis of Tenochtitlán which they had destroyed. Against this, however, there are many churches and palaces of the colonial period, mainly in the Baroque style; and modern Mexican architecture is represented by numbers of fine buildings, particularly those of the 1950s and 1960s.
Zócalo (Plaza de la Constitución)
Zocalo (Plaza de la Constitucion)
The Zócalo is a huge square, which lies at the heart of Mexico City. It is often the site of festivals and parades. On the square stands the National Palace and the Cathedral.
Parque Alameda Central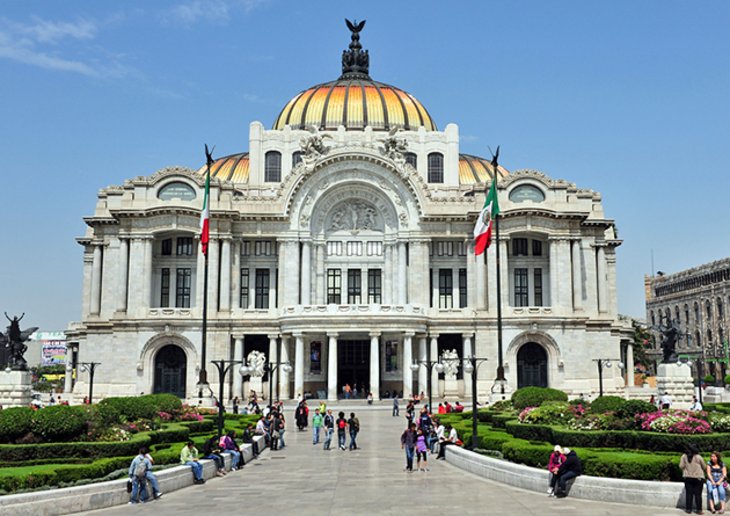 Parque Alameda Central
Square of the Three Cultures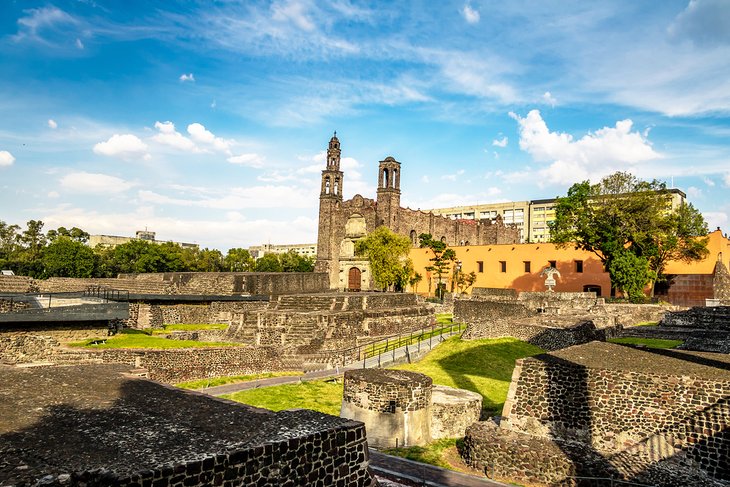 Square of the Three Cultures
Laid out in 1964, this square is so named because the buildings represent different periods that include the Aztec, Spanish, and modern structures.
Paseo de la Reforma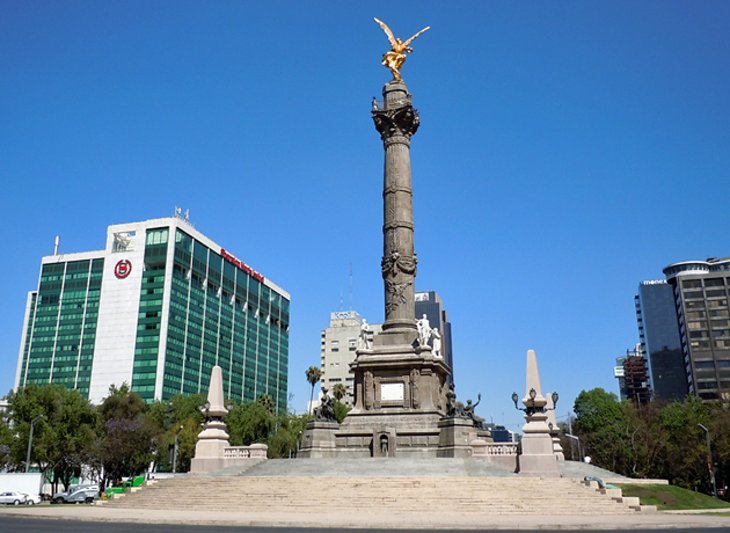 Paseo de la Reforma Matthew Rutledge
Paseo de la Reforma is a major artery in Mexico City reaching from Tlatelolco to Las Lomas. The most interesting section for tourists is between Avenido Benito Juárez and Chapultepec Park.
Chapultepec Park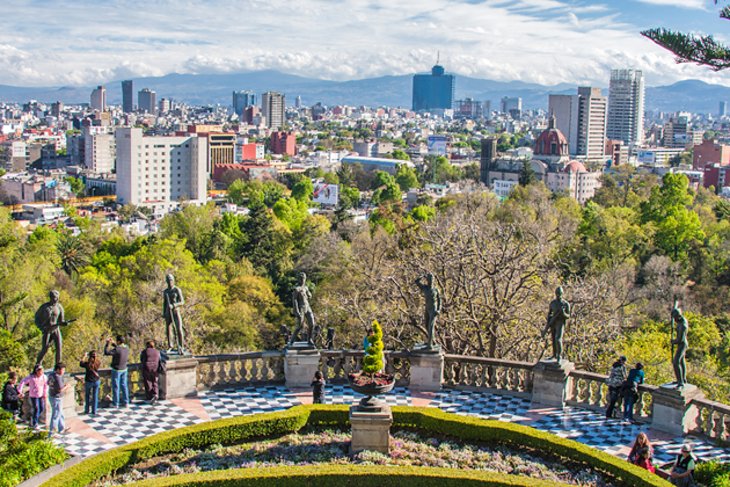 Chapultepec Park
Although this park is thought to have been laid out in the 15th C, its history stretches back to the Aztecs and the Toltecs.
Historic City Center
In 1980 the government declared an area of 15sq.km/6sq.mi, containing 1436 buildings typifying the architecture of the 16th to 19th c., as the Centro Histórico de la Ciudad (Historic City Centre), and classified it as an historical monument. The area is bounded by the streets of Abraham González and Paseo de la Reforma in the west, by Calle Anfora in the east, by Bartolomé de las Casas in the north and by José María Izazaga in the south. A number of important buildings have been restored in recent years. In September 1987, as a further measure, a part of this zone was made traffic-free. The Historic City Centre has been granted world cultural heritage status by UNESCO.
Mexico City Map - Attractions
Want to use this map on your web site?
Copy and Paste the code below:
Popular Pages
Destinations
popular right now