Minnesota Travel Guide
Most of the attractions in Minnesota are found within the forests and many lakes, which appeals to sportsmen and hikers or walkers. The twin cities, Minneapolis and St Paul, offer many indoor diversions including the Walker Art Center and the Institute of Arts.
Attractions in Popular Destinations
More Destinations and Attractions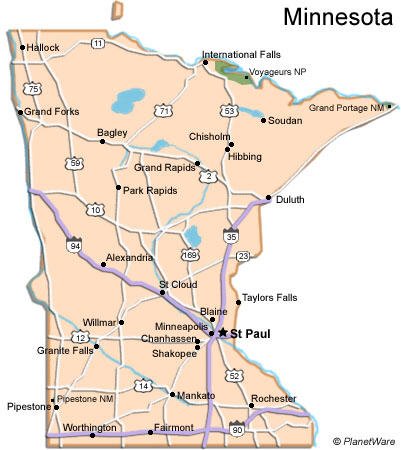 Minnesota Map
Want to use this map on your web site?
Copy and Paste the code below: