Michigan Travel Guide
Winter sports, hiking and other leisure activities have increased tourism in Michigan. Lakes Michigan and Superior offer freshwater beaches for those looking to take part in water sports or just relaxing in the sun. The American-Canadian double town of Sault Ste Marie links Lakes Huron and Superior - the world's most important waterway.
Attractions in Popular Destinations
More Destinations and Attractions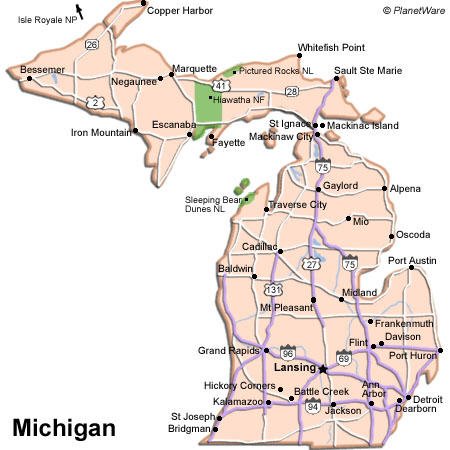 Michigan Map
Want to use this map on your web site?
Copy and Paste the code below: