Alabama Travel Guide
The warm, humid climate of Alabama makes the bathing beaches on the Gulf of Mexico a perfect holiday retreat. Alabama offers many gardens to nature lovers, including Bellingrath near Mobile, and history buffs will enjoy the vast museums and the Selma to Montgomery National Historic Trail.
Attractions in Popular Destinations
More Destinations and Attractions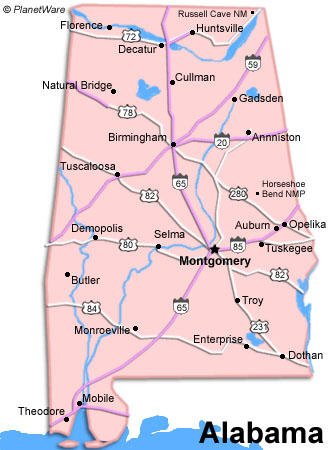 Alabama Map
Want to use this map on your web site?
Copy and Paste the code below: