11 Top-Rated Tourist Attractions in Birmingham
The industrial city of Birmingham was one of the centres of the civil rights movement and the Civil Rights District is one of the most interesting parts to visit. The history of the Civil Rights Movement is documented in the Civil Rights Institute. Also of interest are the Museum of Art, the Alabama Jazz Hall of Fame, and the Sloss Furnaces Industrial Museum, a former steelworks. South-west of the city is Tannehill Historic State Park, with a 19th C village.
1 Birmingham Civil Rights Institute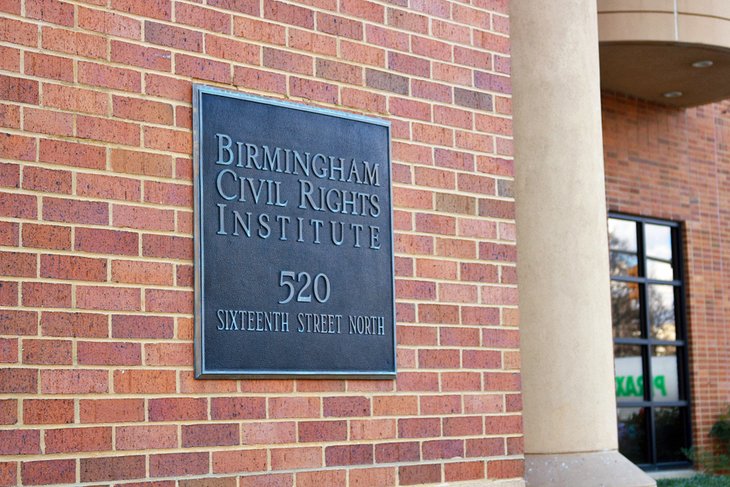 The Civil Rights Institute promotes civil and human rights worldwide through education. It contains exhibits pertaining to the Birmingham civil rights movement of the 1960s and human rights struggles through to present day. The center features permanent exhibitions, guiding visitors through various events and experiences with multi-media presentations. The museum also contains galleries dedicated to special temporary exhibitions.
2 Birmingham Museum of Art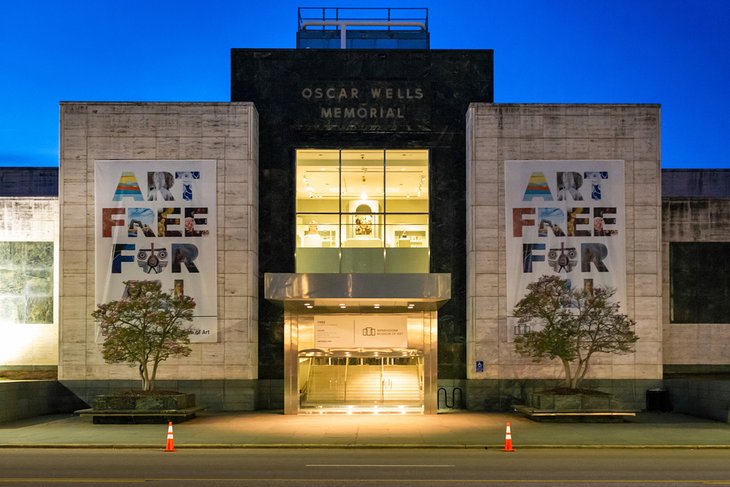 The Birmingham Museum of Art features American and European art as well as pre-Columbian, Asian, African and American Indian art and artifacts. The permanent collection contains thousands of pieces of art.
Paintings, sculpture, graphic arts and decorative arts are on display along with European silver, porcelain, glass and photographs. Changing Exhibitions are a big focus for the museum.
On the grounds is the Charles W Ireland Sculpture Garden, a multi-level area which features the Red Mountain Garden, Lower Gallery, and the Upper Plaza.
Address: 2000 Rev Abraham Woods, Jr. Boulevard
3 McWane Science Center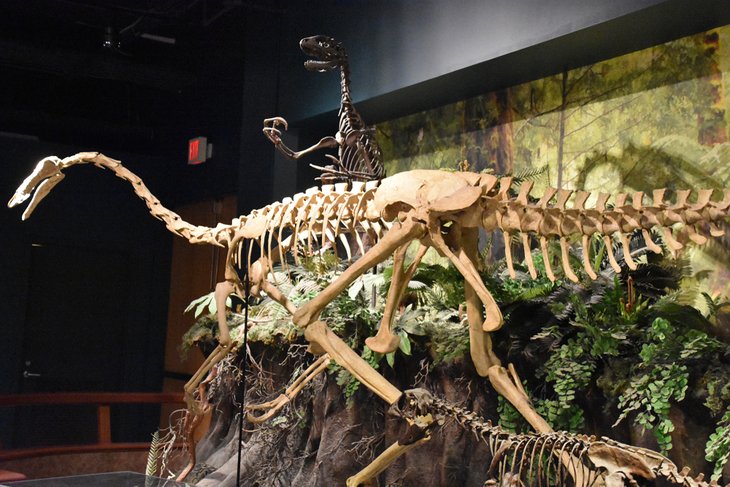 McWane Science Center in Birmingham allows visitors to experience the world through science adventures and interactive exhibits. A wide variety of topics are explored, from dinosaurs to laser and light. Hands-on displays feature motion, energy, light and sound. Traveling exhibits from other museums around the world are constantly visiting McWane Science Center.
The lower level offers an interactive aquarium exhibit that features habitat tanks of aquatic creatures. Visitors can make waves on an eroding shoreline, check out salt marsh creatures, and explore the story of water and what it means to us.
Address: 200 19th Street North, Birmingham, AL 35203, United States
4 Southern Museum of Flight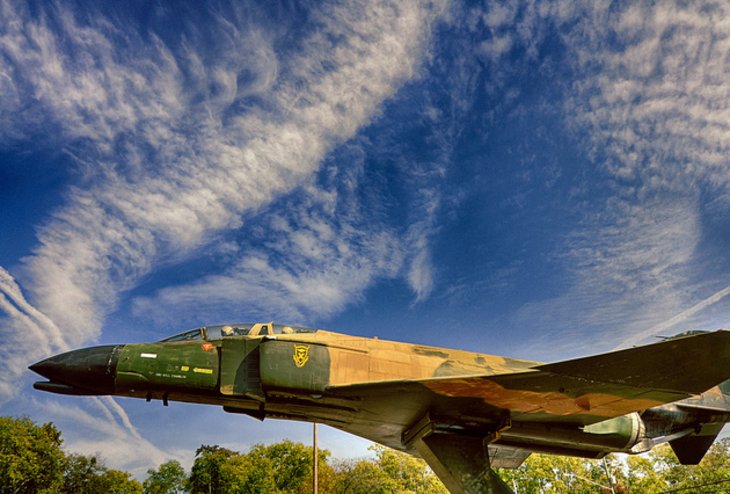 Aircraft on display at the Southern Museum of Flight include memorabilia from the early days of flight, one of Delta Air Line's first planes, a Huff Daland crop duster, and an A-12 Blackbird, along with others in the outdoor collection. The Alabama Aviation Hall of Fame features aviation art, photographs and murals.
Address: 4343 73rd Street North, Birmingham, AL 35206-3642, United States
5 Vulcan Park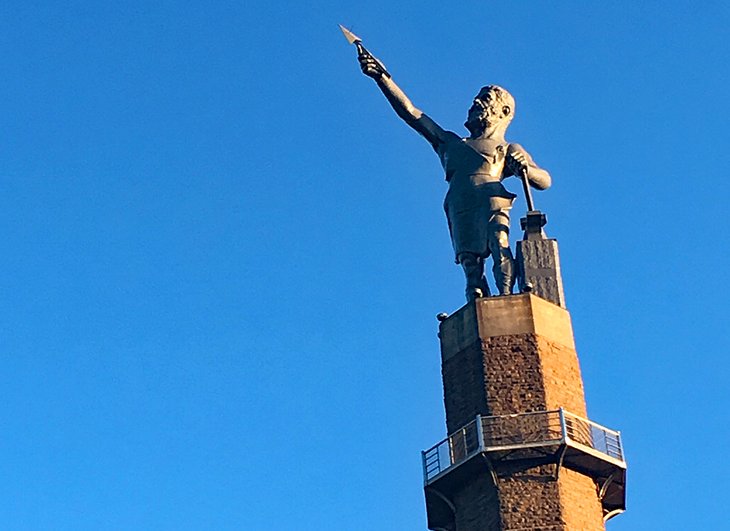 The 56-foot statue of Vulcan, Roman god of fire, was built by steel town Birmingham as an exhibit for the Palace of Mines and Metallurgy at the 1904 St. Louis World's Fair. Vulcan currently stands atop a 124 foot pedestal/observation deck.
Visitors to Vulcan Park can enjoy a picnic on the grounds, view an art exhibit at the Linn Henley Gallery, and enjoy a panoramic view of Birmingham's skyline.
Address: 1701 Valley View Drive, Birmingham, AL 35209, United States
6 Sloss Furnaces National Historic Landmark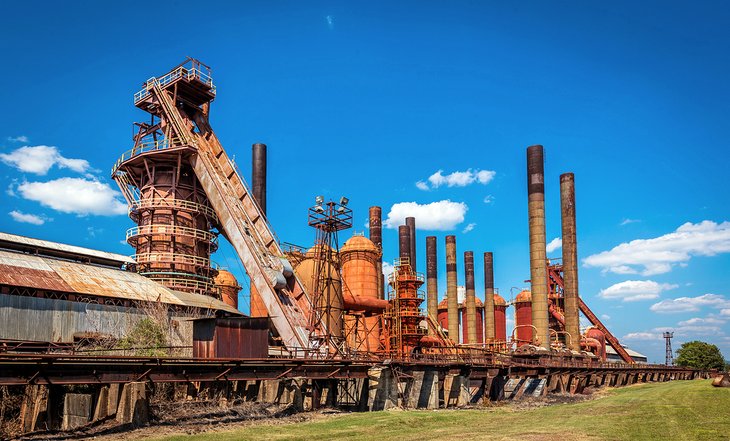 The Sloss Furnaces began producing pig iron in 1882 and continued for almost 90 years. Today the Sloss Furnaces in Birmingham operate as a museum of industry with the massive furnaces, a web of pipes, and tall smokestacks still standing. The blast furnaces and buildings of Sloss Furnaces Historic Landmark highlight the history and industry of the area. The landmark is also surrounded by a 32 acre park.
Address: 20 32nd Street North, Birmingham, AL 35222, United States
7 Ruffner Mountain Nature Center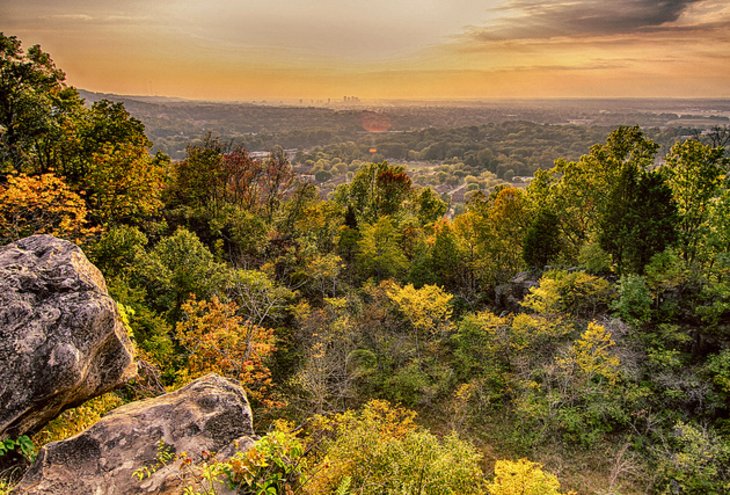 Ruffner Mountain Nature Center offers opportunities for hiking, bird watching, and for outdoor enthusiasts to explore and learn. The wildlife sanctuary is home to raptors, snakes, turtles, frogs, salamanders, and mammals. Mining sites, quarries, and mining equipment remain on Ruffner Mountain from the many iron ore mines that dotted the landscape from the 1880s to the 1950s.
Address: 1214 81st Street South, Birmingham, AL 35206, United States
8 Birmingham Zoo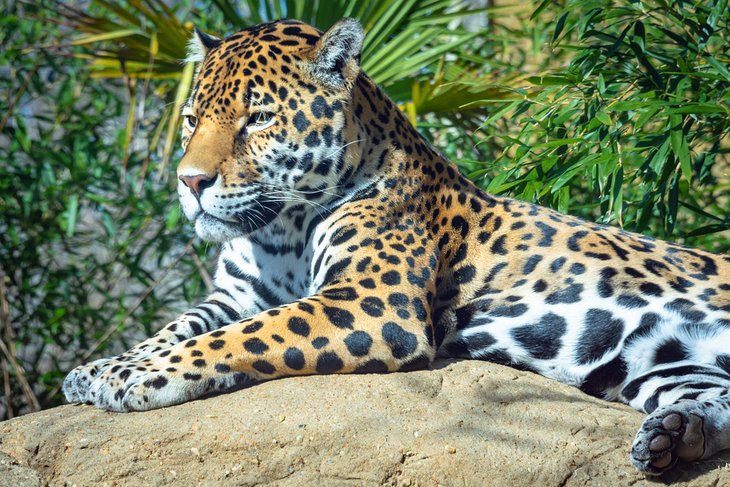 Birmingham Zoo is home to birds, reptiles and mammals, with animals from around the world. There are numerous endangered species from six continents. The botanical exhibit features hundreds of butterflies from more than 20 species, all of which are native to Alabama. Within the Birmingham Zoo is the Hugh Kaul Children's Zoo, dedicated to children and urban/rural animals of Alabama. One of the newer additions to the zoo is the Dino Discovery exhibit.
Address: 2630 Cahaba Road, Birmingham, AL 35223-1106, United States
9 Alabama Sports Hall of Fame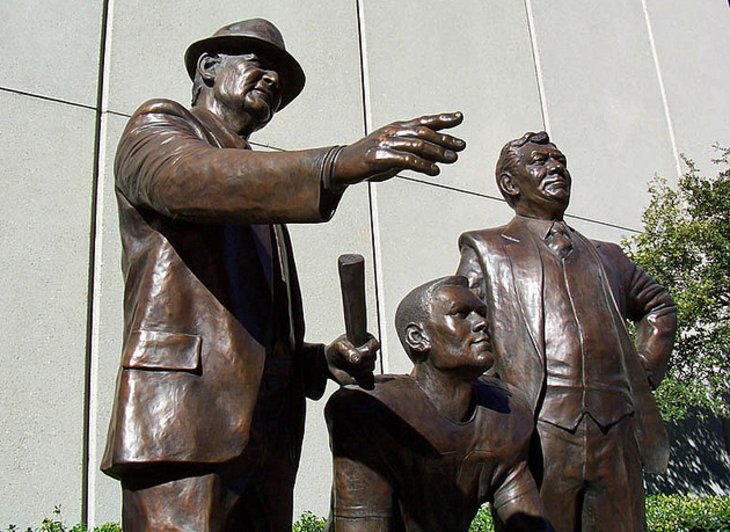 The Alabama Sports Hall of Fame features various sports-related displays and films that highlight memorable sports moments. Thousands of sports artifacts are displayed along with the athletic achievements of several sports champions including Jesse Owens, Hank Aaron, Joe Louis, Willie Mays, and Carl Lewis.
Address: 2150 Richard Arrington Jr. Boulevard North, Birmingham, AL 35203-1102, United States
10 Sixteenth Street Baptist Church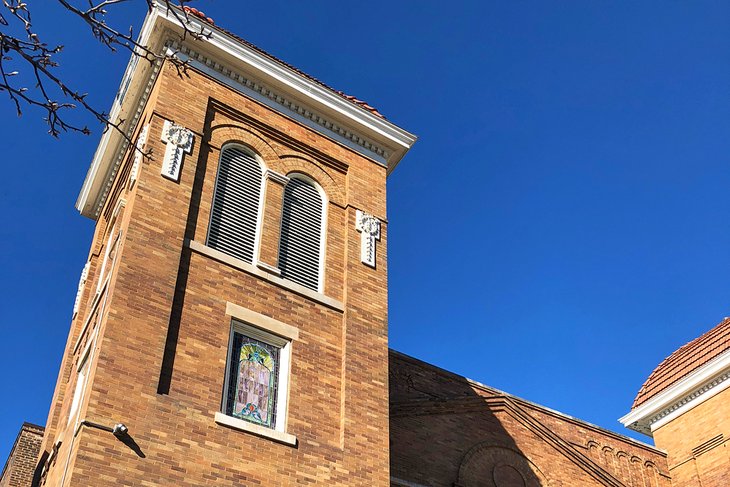 On Sunday September 15, 1963, the Sixteenth Street Baptist Church in Birmingham, Alabama, was bombed by the Ku Klux Klan. The bombing resulted in the death of four girls. This act brought a nation together and played a big part in ensuring the passage of the 1964 Civil Rights Act. The church was restored and reopened in 1964 with the help of donations from around the world.
Address: 1530 Sixteenth Avenue North
11 Alabama Jazz Hall of Fame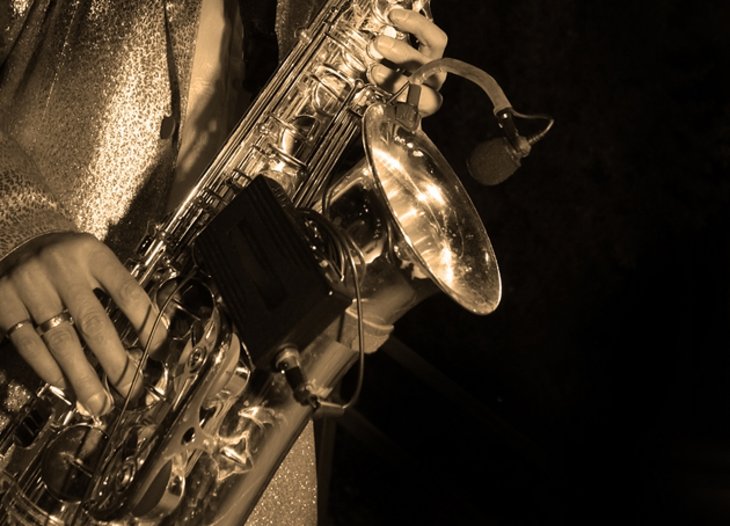 Housed in the historic Carver Theatre, the Alabama Jazz Hall of Fame honors jazz artists of Alabama. The Carver Theatre was built in 1935 and designed in art-deco style. Displays include photographs, instruments, costumes and other artifacts. Jazz performances are scheduled from March through November.
Address: 1631 Fourth Avenue North, Birmingham, AL 35203-1903, United States
Sponsored Links

Birmingham Deals
More on Alabama