7 Top-Rated Tourist Attractions in Fort Lauderdale
Located on the Atlantic Coast, 23 miles north of Miami, Fort Lauderdale is a predominantly residential resort city with a Venice-like series of canals and waterways.It has grown considerably since its beginnings as a 19th century fort commanded by the city's namesake, Major William Lauderdale. It acquired its reputation as a tourist destination in the early 20th century after the East Coast Railway brought more investment and real estate development. A number of resort hotels began to pop up on drained swampland in the 1930's. Until relatively recently, Fort Lauderdale was ground zero for the throngs of college students who travel south during spring break week to create some chaos. In the 1980's, the city council began to discourage the revelers and today, the city is best known for its beach, boating opportunities, and busy seaport.
1 Fort Lauderdale Beach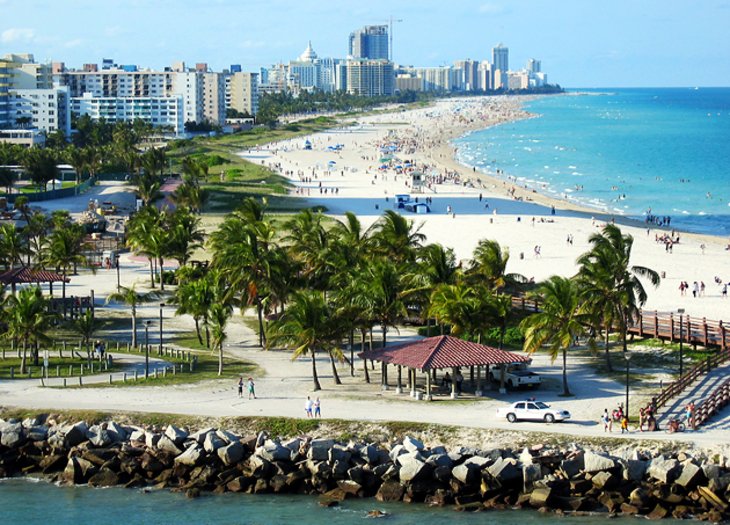 Fort Lauderdale Beach lies at the heart of the tourist area in Fort Lauderdale. Once known for spring break madness, when thousands of college students descended on the beach, the Fort Lauderdale beach area is now more sedate but still an entertaining stretch of sand. The beach is backed by a pedestrian walk and numerous hotels, restaurants, and shops which line the street running alongside the beach. In the streets that lead away from the beach visitors can still find smaller hotels and motels. As spring approaches the beach gradually becomes busier and more lively as sun seekers hit the sand.
2 Bonnet House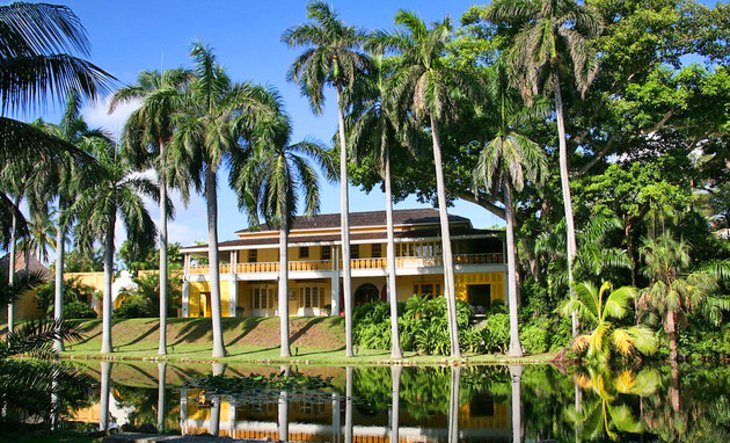 Listed on the National Register of Historic Places and designated a Ft. Lauderdale landmark, Bonnet House Museum & Gardens is a mix of art, architecture, history and ecology. The estate covers 36 acres and was once the winter retreat of the Birch/Bartlett family. The historic house was designed by Frederic Clay Bartlett and built in 1920. On display are collections of art and personal treasures. The surrounding grounds of the estate remain a virtual oasis of coastal wilderness and informal gardens, nestled amid the commercial development of the Fort Lauderdale beachfront. Bonnet House & Gardens has survived with remarkable authenticity, reflecting the creative lifestyle of its artist owners and preserving the natural setting of Old South Florida.
Address: 900 North Birch Road, Fort Lauderdale, FL 33304-3326, United States
3 Hugh Taylor Birch State Park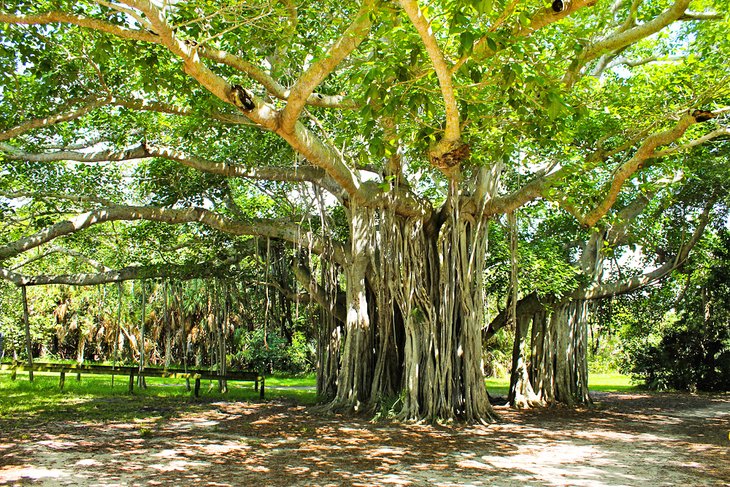 Hugh Taylor Birch State Park was a gift from Hugh Taylor Birch to residents of Florida. His former estate is a 180 acre park with two nature trails, picnic areas, the Birch House Museum, freshwater lagoons, beach access, cycling paths, and canoe rental shops. This area is a real oasis in the middle of the city and a nice break for nature lovers.
Address: 3109 East Sunrise Boulevard, Fort Lauderdale, FL 33304, United States
4 Stranahan House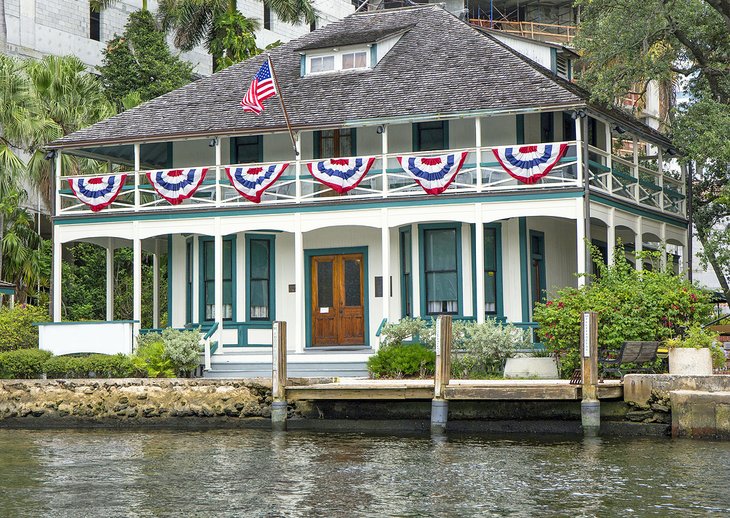 Ohio businessman and trader Frank Stranahan built this pine pioneers home in 1901, at the site where he operated his barge ferry business. It was expanded several times over the years and now features wide verandahs, bay windows, a Victorian parlor and tropical gardens. Period Victorian furniture and decorative pieces are on display throughout the house. Built to serve as a trading post, Stranahan House also served as the post office, community center and town hall. The building has been used at different times as a restaurant and boarding house.
Address: 335 SE Sixth Street, Fort Lauderdale, FL 33301-3402, United States
5 Antique Car Museum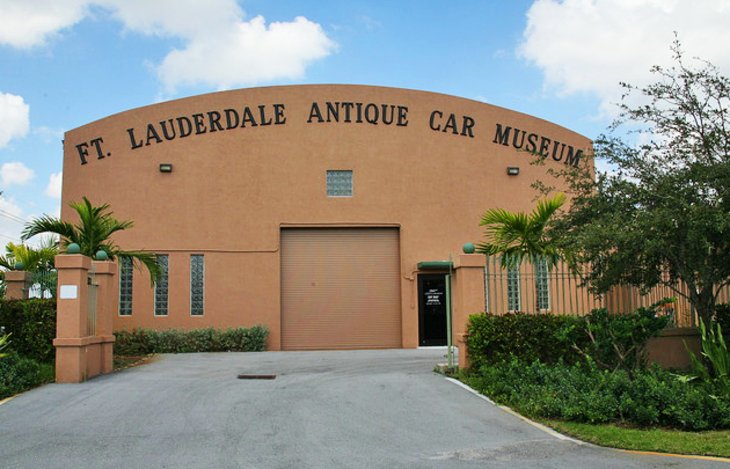 The Antique Car Museum in Fort Lauderdale focuses on the history of the Packard Motor Company. The collection, which is laid out in a replicated Packard showroom, includes pre-war Packard automobiles. There are also other memorabilia such as a gallery dedicated to the late President Franklin D. Roosevelt. Individual car pieces, such as hood ornaments and gear shifters provide a unique look at trends, changes, and advancements.
The museum's founder, Arthur Stone, the one time CEO of Buning the Florist Inc, along with his wife Shirley, had a passion for these vehicles. They began collecting pieces for the museum in the 1940s.
Address: 1527 Packard Avenue
6 Everglades Holiday Park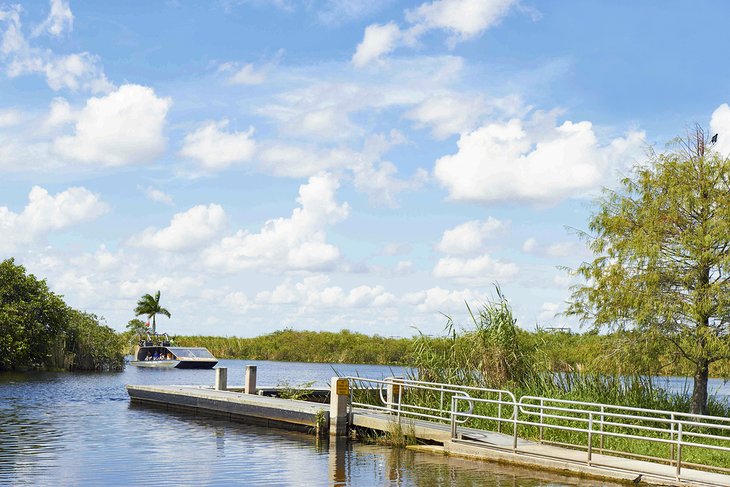 Everglades Holiday Park is noted for the opportunity to glide over the everglades on an airboat and watch educational 'gator' shows. Episodes of Animal Planet's "Gator Boys" have been filmed at this location.
Address: 21940 Griffin Road, Fort Lauderdale, FL 33332, United States
7 Museum of Art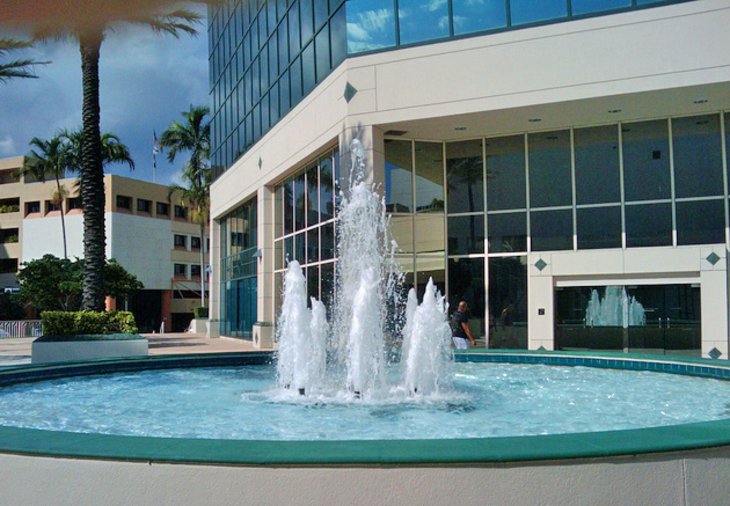 The Museum of Art in Fort Lauderdale is a modern, unique looking three-story building containing a wide-ranging collection. It features exhibitions on world renowned artists and offers educational programming.
Address: One East Los Olas Boulevard
More on Florida