11 Top-Rated Tourist Attractions in Cleveland
Cleveland, the second largest city in the state of Ohio, lies at the outflow of the Cuyahoga River into Lake Erie. Immediately south begins the long Appalachian Plateau and to the west are the Central Lowlands. The city has a strong cultural side, with theaters and museums, and the highly regarded Cleveland Orchestra.
1 Rock and Roll Hall of Fame and Museum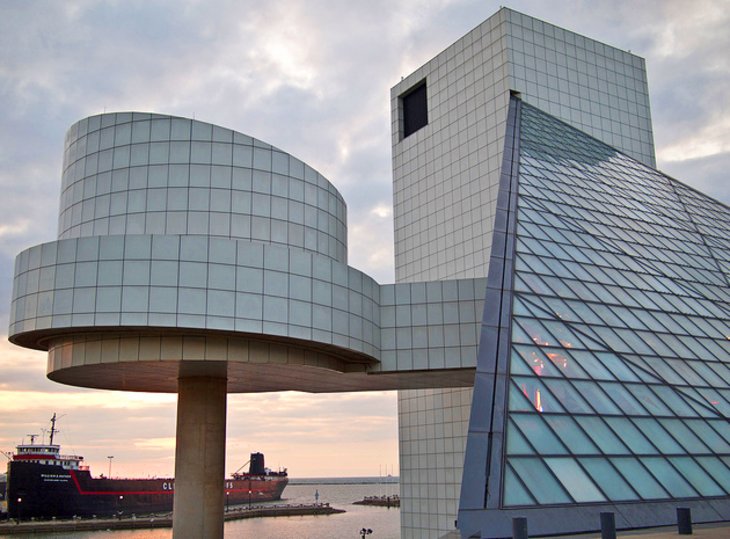 Rock and Roll Hall of Fame and Museum Edsel L
View slideshow
Cleveland's most famous attractions is the Rock and Roll Hall of Fame. Designed by I.M. Pei, it is more of an experience than a museum. The history of popular music is spread over six floors in an atmosphere of multimedia exuberance, with such rarities as the manuscript of "Purple Haze" written by Jimi Hendrix or "The Psychedilic Porsche", as sung by Janis Joplin. It is here that the Rock n Roll music industry honors its finest entertainers.
Music enthusiasts could spend days going through all the museum has to offer, with permanent exhibitions and traveling national and international shows. The eye catching, state-of-the-art building sits on the shores of Lake Erie.
Address:
1100 Rock and Roll Boulevard, Cleveland, OH 44114, United States
2 Cleveland Museum of Art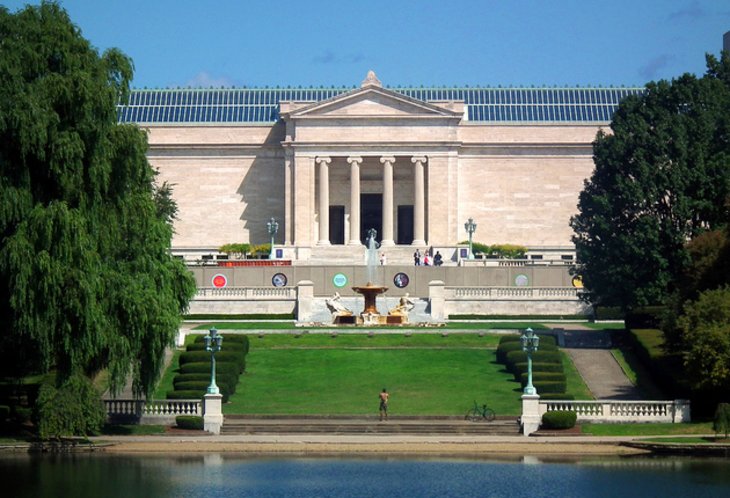 Cleveland Museum of Art Erik Daniel Drost
The Cleveland Museum of Art features a variety of art from around the world. It has a particularly strong collection of American art and medieval art from Europe and Asia. Visitors will also find art of North American Indians. Recent expansions at the museum include galleries on Japanese, Korean, Chinese, Indian, and Southeast Asian art. In addition to the permanent collection the Cleveland Museum of Art also hosts special exhibitions and events.
Address:
11150 East Boulevard, University Circle, Cleveland, OH 44106-1797, United States
3 Cleveland Museum of Natural History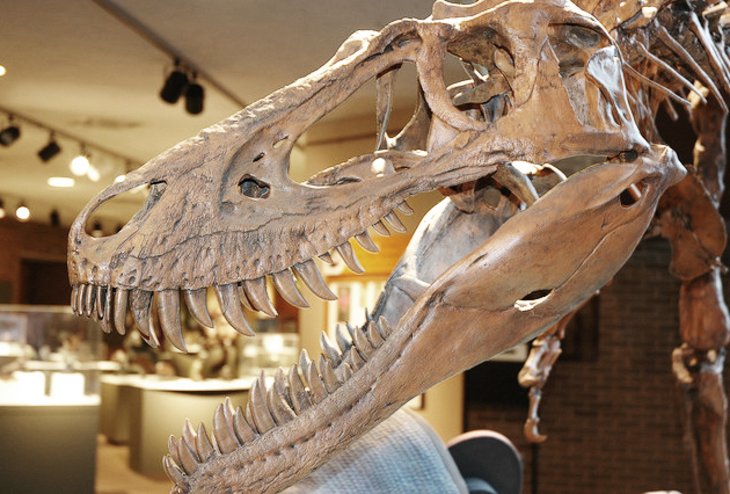 Cleveland Museum of Natural History jeri gloege
The Cleveland Natural History Museum is home to some outstanding exhibits. Chief among these is that of a 3 million-year-old human ancestor, Australopithecus afarensis, known as "Lucy", which was a key discovery in the field of anthropology. Perhaps more dramatic in a visual sense are the dinosaur skeletons which tower over visitors as they walk through the Kirtland Hall of Prehistoric Life. There are also many other exhibits, from geology to astronomy and gems and minerals. Young people will enjoy the many interactive displays.
Address:
1 Wade Oval Drive, University Circle, Cleveland, OH 44106-1767, United States
4 Great Lakes Science Center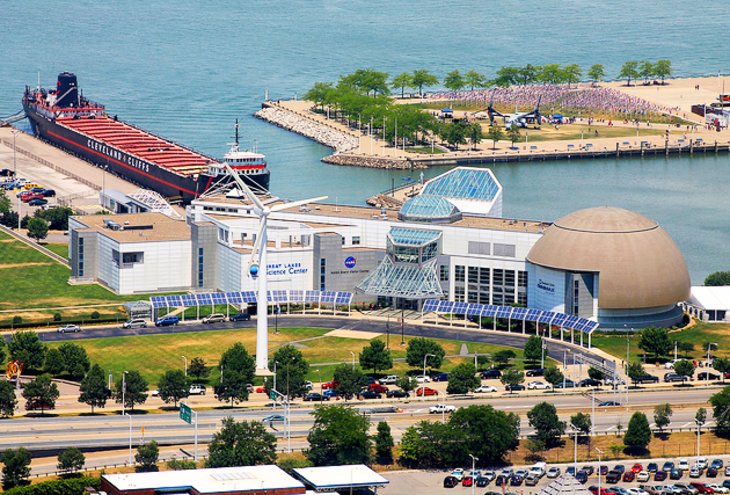 Great Lakes Science Center jmd41280
View slideshow
A visit to the Great Lakes Science Center in Cleveland is an educational experience. The center offers hundreds of interactive displays designed to engage visitors of all ages. From spring until fall visitors can tour the 1925 steamship, William G. Mather to learn about life on the ship and the history of the great lakes. Also on site is a six-story OMNIMAX theater showing interesting non-fiction films. The center has an active event calendar, be sure to check out their website prior to visiting.
Address:
601 Erieside Avenue, Cleveland, OH 44114, United States
5 West Side Market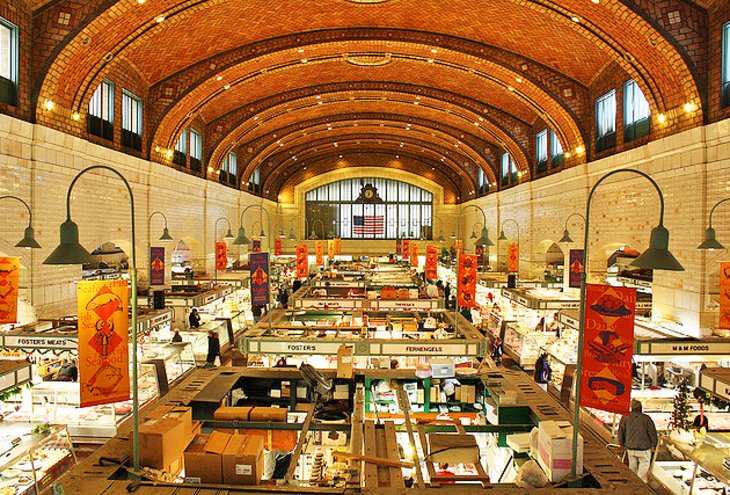 West Side Market The Cleveland Kid
West Side Market is the longest running public market in Cleveland. It was renovated in the early 2000s and has been gaining in popularity over the years with both locals and tourists. The central feature is the 1912 markethouse. In total the market accommodates more than 100 vendors selling all kinds of foods and specialty items. This is an interesting place to visit and a fun place to shop.
Address:
1979 West 25th Street, Cleveland, OH 44113, United States
6 Cleveland Botanical Garden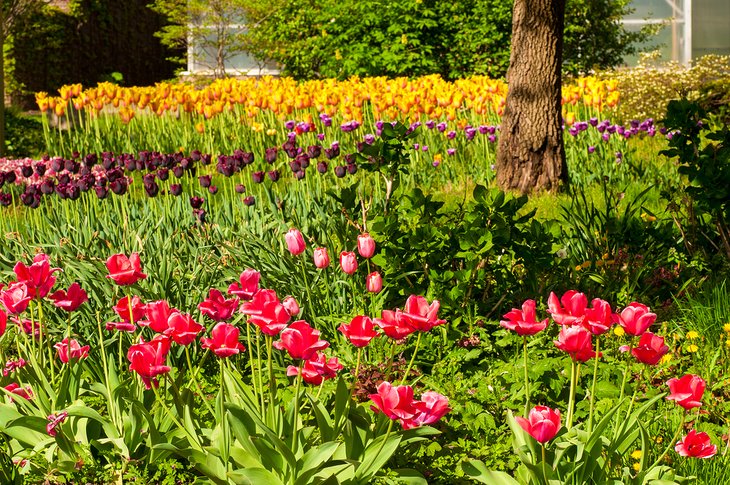 Cleveland Botanical Garden baslow
View slideshow
The Cleveland Botanical Garden features a number of gardens showcasing all kinds of plants with awesome displays of color during the spring, summer, and fall. Among the attractions are the Hershey Children's Garden, a Japanese Garden featuring a dry rock stream, the Mary Ann Sears Swetland Rose Garden, Western Reserve Herb Society Garden, Woodland Garden, Elizabeth and Nona Evans Restorative Garden, Campsey-Stauffer Gateway Garden, and the CK Patrick Perennial Garden.
Address:
11030 East Boulevard, Cleveland, OH 44106, United States
7 USS Cod Submarine Memorial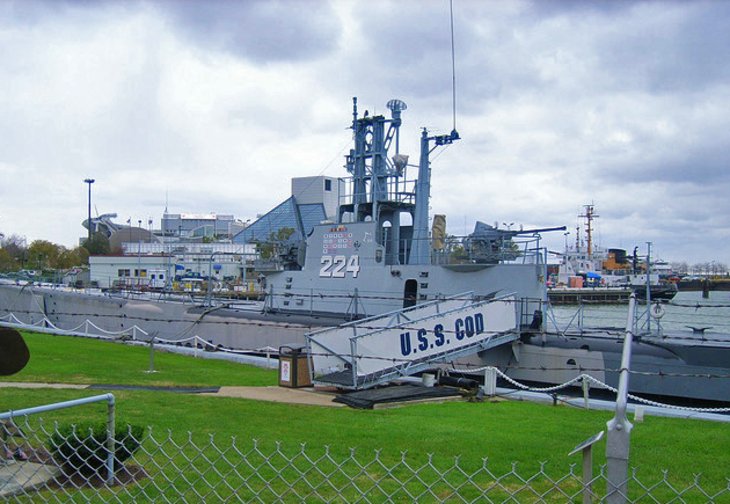 USS Cod Submarine Memorial cliff1066(TM)
The USS COD Submarine Memorial, a National Historic Landmark, is located on the shores of Lake Erie. This World War II submarine has an interesting history of battles and rescues. It was responsible for the first submarine-to-submarine rescue, which occurred in 1945. Visitors can visit the USS COD during the summer months and are invited to board the vessel. Entrance is through the original hatchways as it has not been modified since war time.
Address:
1089 East 9th Street, Cleveland, OH 44114-1003, United States
8 Cleveland Metroparks Zoo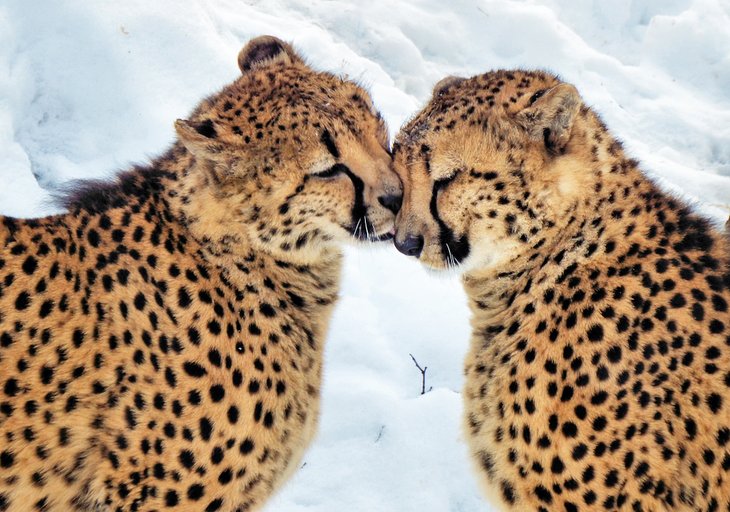 Cleveland Metroparks Zoo Darren and Brad
View slideshow
5 miles south of the Cleveland city center, to the east of Brookside Metropolitan Park, is the Cleveland Metroparks Zoo, one of the oldest in the United States. The zoo maintains a collection of domestic and exotic animals from around the world, including the largest collection of primate species in North America. Cleveland Metroparks Zoo is also a botanic garden with beautiful year round foliage.
Address:
3900 Wildlife Way, Cleveland, OH 44109, United States
9 Lake View Cemetery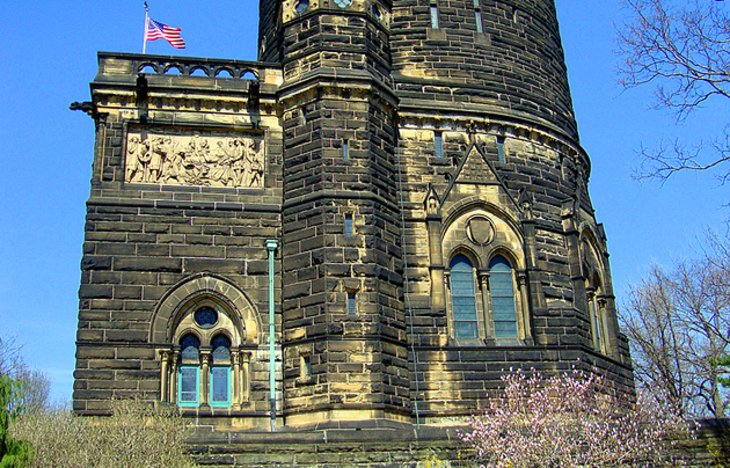 Lake View Cemetery Slideshow Bruce
View slideshow
Lake View Cemetery was created in the style of those found in Victorian England and France, as a garden with monuments. Referred to as Cleveland's Outdoor Museum, the grounds are huge and feature beautiful gardens. The cemetery was established in 1869 and contains over 100,000 graves of people from all backgrounds. Some of the more famous people buried here include James Abram Garfield, 20th President of the United States, John Davison Rockefeller, and Eliot Ness.
Address:
12316 Euclid Avenue, Cleveland, OH 44106-4313, United States
10 Playhouse Square Center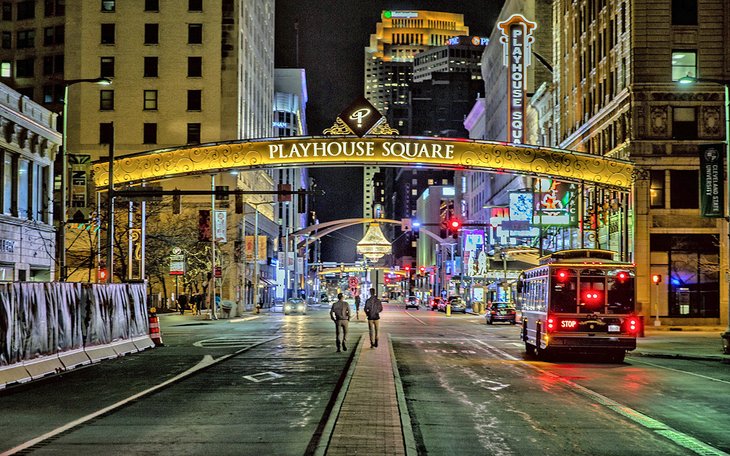 Playhouse Square Center Erik Daniel Drost
PlayhouseSquare Center lies at the heart of Cleveland's theater scene. Located in the city's Theater District, the center operates nine main individual theaters that include, The Allen Theatre, The State Theatre, The Ohio Theatre, The Palace Theatre, The Hanna Theatre, The 14th Street Theatre, Kennedy's Cabaret, Westfield Insurance Studio Theatre, and Star Plaza. These theaters, primarily built in the 1920s, were saved from demolition in the 1970s by local community organizations and individual people who undertook a gradual restoration of the properties. Most of the restoration took place in the 1980s and 1990s and can only be regarded as one of Cleveland's greatest success stories.
Address:
1501 Euclid Avenue, Suite 200, Cleveland, OH 44115, United States
11 Cleveland Museum of Contemporary Art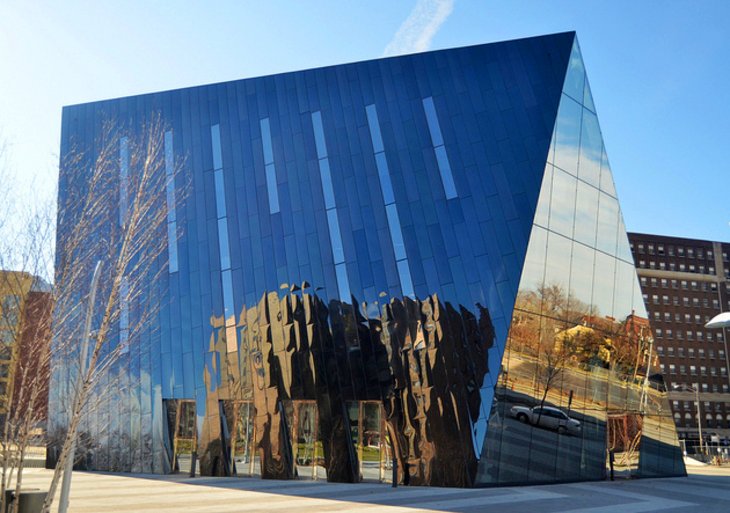 Cleveland Museum of Contemporary Art Erik Daniel Drost
The Museum of Contemporary Art in Cleveland, more commonly referred to as the MOCA features temporary exhibits by national and international artists as well as local artists in the Cleveland area. The museum's new building, which opened in 2012 is an unique and impressive structure designed by Farshid Moussavi. This mirror finished structure begins from the ground as a hexagon and rises to become a square at the top, creating all kinds of angles.
Address:
11400 Euclid Avenue, Cleveland, OH 44106, United States