Walt Disney World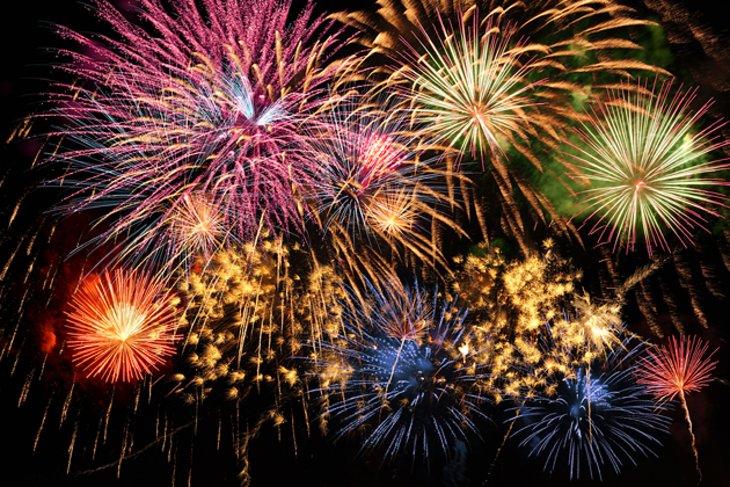 Walt Disney World
Walt Disney World was opened on October 1st 1971 and soon developed into the largest entertainment complex in the world. Here in 1963 Walt Disney had found a site on which he could realise his concept of a clean and perfect holiday landscape: a great expanse of open country not too far away from the holiday centres on the coast of Florida, good communications and a climate which made all-year-round operation possible.
One of the top 10 tourist destinations in the US, the 28000-acre Walt Disney World is composed of the following facilities and attractions:
Magic Kingdom Park
Epcot Center
Disney-MGM Studios
Disney's Animal Kingdom Theme Park
Blizzard Beach, Typhoon Lagoon
More than a dozen resort hotels
Disney Wide World of Sports complex
A number of golf courses
Several shopping and entertainment zones like Downtown Disney or Disney Village Marketplace.
Walk Disney World is located outside of Orlando in Lake Buena Vista but most people will make travel arrangements, usually flights, to Orlando.
Address: Box 10040, Lake Buena Vista, FL 32830-0040, United States
Walt Disney World Highlights
Magic Kingdom
Home of Cinderella's castle, one of the most recognizable Disney World symbols. Magic Kingdom was the first section of the park to open, back in 1971. It is composed of seven separate districts or "lands," each with its own collection of rides, shows and attractions. In total, there are more than 50 rides in the Magic Kingdom.
New Tomorrowland
New Tomorrowland celebrates space exploration and the rides and attractions here are futuristic in theme. It is home to the "ExtraTERRORestrial Alien Encounter" with an alien experiment gone wrong and riders have to deal with the consequences. As well, one will find "Space Mountain" in this section of the park. It's a popular three and a half minute roller coaster that circles around the earth then blasts off out into the universe.
Fantasyland
Fantasyland is a whimsical area of the park located at the famous Cinderella's castle, a replica of a 19th century Bavarian castle. Here, visitors will encounter many of the Disney characters in costume. As well, Fantasyland is home to the rides "It's a Small World," "Legend of the Lion King" and the "Mad Hatter's Tea Party". Within the castle is a restaurant.
Adventureland
Adventureland is home to "Pirates of the Caribbean", the "Enchanted Tikki Room" and the "Jungle Cruise." Many of the rides and attractions here focus around exotic and tropical themes such as Indiana Jones and the Temple Tomb, and the Maharaja Jungle Trek.
Frontierland
Frontierland celebrates the pioneering spirit of the American west. Highlights of this section of the park include "Big Thunder Mountain Railroad" where one rides in an out-of-control rail car, "Country Bear Jamboree" with singing robot bears and "Splash Mountain," a log plunge.
Liberty Square
A history themed "land", Liberty Square is home to the "Hall of Presidents" with automated versions of the country's leaders giving speeches about American government and the "Haunted Mansion" notable for its several optical illusions. The floor in the front room in the mansion sinks, or are the walls stretching?
Main Street USA
Main Street USA is a reconstruction of a prototypical, turn of the century small town in the U.S. It is the first part of Magic Kingdom that visitors will see and mostly filled with shops, boutiques and restaurants. One will also find an information booth and other park services here.
Mickey's Toontown Fair
Designed mainly for small kids, Mickey's Toontown Fair features his house and backyard with a character-filled stage show. Climb aboard Donald's boat, ride the Barnstormer roller coaster, or take a journey on an authentic steam train.
Typhoon Lagoon
One of three Disney water parks, Typhoon Lagoon features a large wave pool with four foot waves and a shark observatory. There is also a variety of slides and raft rides.
Disney-MGM Studios
A combination working production studio and movie-based theme park with at least 23 different rides and attractions. The world of film, television and animation is brought to life in the park's five different areas. They include:Hollywood Boulevard, New York Street, Mickey Avenue,Animation Courtyard and Sunset Boulevard.
Sunset Boulevard
The architecture and design of Sunset Boulevard recreate the golden age of Hollywood.Among the rides and attractions in this section of the park are:"The Twilight Zone Tower of Terror™": based on the 1950's program, this ride culminates in a 133-foot (40.3m) plunge in a run-away elevator.The "Rock 'n' Roller Coaster Starring Aerosmith" opened in the year 2000. This roller coaster features a high speed blast off, twists, turns and multiple loops all set to the rocking sounds of Aerosmith.
Hollywood Boulevard
Some of the highlights in the Hollywood Boulevard area include:"Indiana Jones™ Epic Stunt Spectacular!" with stuntmen performing live action stunts on a reproduction of the movie's set."Disney's Mulan Parade" whereby a group of the animated film's characters celebrate victory down the boulevard."Star Tours" a simulation ride based on the move "Star Wars" that involves an intergalactic flight piloted by R2D2 and C3P0.
New York Street
New York Street features at least five different attractions including:"Jim Henson's Muppet Vision 3D" which is an updated version of the classic TV show. Some of the Muppets are Audio Animatronics while others jump off the screen in 3D."Disney's The Hunchback of Notre Dame": a Broadway style musical."Honey, I Shrunk the Kids" Movie Set: this reproduction of the backyard from the movie is designed to make you feel small.
Animation Courtyard
This section of the park, Animation Courtyard, features rides and attractions designed to give visitors an idea on how the Disney animators put a feature film together. There's a self guided tour of the animation studio and the "The Incredibles," combines live actors, special effects and movies to recreate scenes from the popular animated feature.
Mickey Avenue
Promising to be an educational and illuminating experience, Mickey Avenue offers the following attractions:"Backstage Pass" with an opportunity to witness a movie or TV show in production.The "Disney-MGM Studios Backlot Tour" claims to show what goes on behind the scenes at a major movie studio."The American Film Institute Showcase" displays the creatures and props used in making movies.
Animal Kingdom
Animal Kingdom is dedicated to wildlife and offers the opportunity to observe animals from Africa, Asia and beyond. There are at least six different areas of the park, each with different rides, attractions and specialties.
Africa
In the Africa section of Animal Kingdom visitors can travel in jeeps through savannahs and rocky hills to see a variety of African animals including giraffes, zebras and gazelles or observe a troop of gorillas on the Pangani Forest Exploration trail. There's also the "Conservation Station", described as the "nerve center" where the real science and animal management takes place.
Camp Minnie-Mickey
Camp Minnie-Mickey is set as a mountain retreat in the Adirondaks offing the chance to see a bevy of Disney characters in a semi-natural setting while they get a little rest and relaxation. As well there are two live performances featuring costumed actors, music, puppets and live animals.
Safari Village
Safari Village is the central point of Animal Kingdom. It features the 14-story Tree of Life, with detailed carvings of more than 300 animal life forms. Inside the tree, visitors can watch the 3D film "It's Tough to Be a Bug". Various animals roam around the trails near the tree.
Asia
The Asia component of Animal Kingdom contains a white water rafting trip through a miniature rainforest, a jungle trek, and "Flights of Wonder", an exotic bird demonstration.
Dinoland USA
Dinoland USA features archeological and dinosaur-themed rides, exhibits and attractions. One popular ride zaps visitors back 65 million years in time to save the large lizards from extinction.
The Oasis
The Oasis is a tropical garden and pool where a variety of exotic animals from tree kangaroos to sloths come to drink.
Accommodation Options
There is a huge variety in accommodation choice at Walt Disney World. There are at least 14 different properties on-site with more than 15, 000 beds. Hotels range from the relatively low budget "All Star" resorts to luxury "Deluxe Resorts" like Disney's BoardWalk Inn, Polynesian Resort or Wilderness Lodge.All the hotels are designed with a different theme or concept in mind. Examples include the "All Star Movie Resort" with its film theme and the "Port Orleans" which recreates the atmosphere of the French Quarter during Mardi Gras.There are some advantages to staying at one of the Disney hotels. Aside from the convenience and transportation service, guests often get to enter the park earlier and enjoy preferential treatment at some attractions.However, it isn't necessary to stay right at the park and cheaper accommodation is located in nearby Kissimmee, about four miles southeast of the park and Orlando, 20 miles away to the northeast.
Ticket Pricing Options
Individual admission are available for one day to the Magic Kingdom, Epcot Center, Disney-MGM Studios, or Animal Kingdom.
Park Hopper tickets offer unlimited admission to all four Disney theme parks. They provide the flexibility to go from theme park to theme park on the same day and transportation (monorails, ferryboats, and motor coaches) is included.
There are a number of options available:
Basic Park Hopper
Park Hopper Plus
Some tickets are reusable within a year of purchase date, call (407) 824-4321 for more details.
Discovery Island
Discovery Island is an eleven-acre zoological park located on an island in the middle of Bay Lake. It houses more than 135 species of exotic birds, mammals and reptiles. There is also a diverse collection of plant life. Naturalists and animal trainers make presentations and perform demonstrations periodically throughout the day.
Blizzard Beach
Blizzard Beach is a ski-themed water park with a variety of rides, chutes, plunges, pools and slides including the "Summit Plummet" where participants drop 120ft at 55 mph. Tikes Peak is geared to children under 48 inches, offering inner tube rides, a wading pool and interactive fountains.
Disney's Wide World of Sports Complex
Disney's Wide World of Sports Complex is a 220-acre sports facility where visitors can watch or participate in more than 32 sports including football, tennis, basketball, baseball and track and field. The nine different venues at the site host a number of amateur and professional sporting events throughout the year.
Downtown Disney Area
Within 120 acres of waterfront there is shopping, dining and entertainment in Downtown Disney. The area features celebrity restaurants, music venues, movie theaters and specialty shops.
Disney Resort - Epcot Theme Park (formerly Epcot Center)
Epcot Center, now called Epcot Theme Park, was Walt Disney's vision of the ideal community of the future. The acronym "Epcot" stands for "Experimental Prototype Community of Tomorrow." It opened in 1982 and is composed of two separate areas, "Future World" which celebrates technology and innovation and "World Showcase," devoted to the culture and architecture of 11 different countries.
Disney Epcot - Future World
Future World is home to the 180-foot high geodesic dome that has become the most recognizable symbol of Epcot Theme Park. The rides and attractions here focus on technological development throughout history and explore the possibilities to come. Many exhibits offer hands-on or interactive opportunities, inviting visitors to participate in learning about scientific advancements. Several of the attractions here are sponsored by large corporations.Within Future World are various theme attractions. One of these is the "Innoventions Pavilion" which claims to offer the chance to see some of "the world's newest products and inventions."
Disney Epcot - World Showcase
The pavilions of "World Showcase" reflect the architecture, foods, crafts, costumes and culture of 11 different countries. Residents of the host countries sometimes staff them and these live performers play traditional music and give arts demonstrations. There are pavilions from Canada, France, Japan, United Kingdom, Morocco, Italy, Germany, China, Norway, Mexico and the U.S. There is a nightly laser-light show over the lagoon at "World Showcase".
Popular Pages