Louisiana Travel Guide
Louisiana is home to a mixture of cultures that are apparent in the food, music and architecture of this diverse state. Between New Orleans and Baton Rouge, both sides of the Mississippi are lined with magnificent pre-war estates including Oak Alley, Nottoway, Myrtles Plantation, and Greenwood.
Attractions in Popular Destinations
More Destinations and Attractions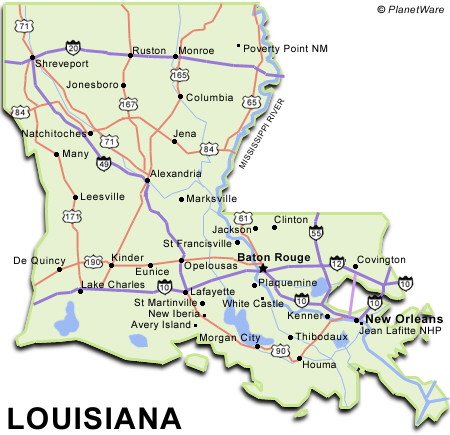 Louisiana Map
Want to use this map on your web site?
Copy and Paste the code below: