Iowa Travel Guide
Iowa is a water lover's paradise, located between the Mississippi and Missouri Rivers; visitors will enjoy canoeing, boating, and sailing to name a few. Camping is a popular outdoor activity as well as hiking on over 400 miles of trails including the Lewis and Clark Trail and the Great River Road.
Attractions in Popular Destinations
More Destinations and Attractions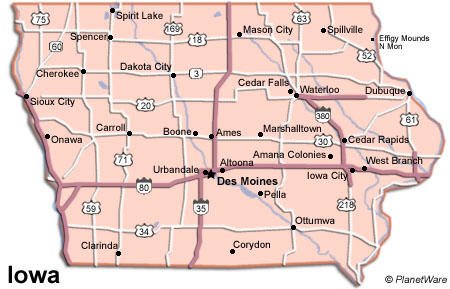 Iowa Map
Want to use this map on your web site?
Copy and Paste the code below: