Piraeus Tourist Attractions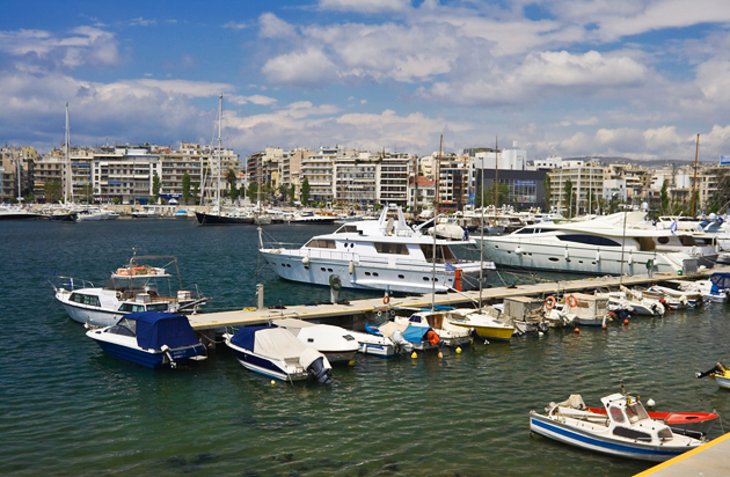 Piraeus
Piraeus, now part of the Athens conurbation, is Greece's largest port and a major factor in the country's economy.
Harbors
At Piraeus in addition to the principal harbor, Kántharos, the smaller ancient harbors to the east are still in use - Pasalimáni (ancient Zea), Tourkolímano and recently also Mikrolímano (ancient Mounychia). New port installations to relieve the pressure on the main harbor are under construction at Fáliron, where the original harbor of Athens, before Piraeus, had been. The most characteristic parts of the modern town, which combines the atmosphere of a large port with the amenities of a city, are around the principal harbor, around Mikrolímano with its tavernas, and in Korais Square, on the hill between the two harbors.
Ancient Remains
The remains of ancient boat-sheds can be seen under water on the east side of Pasalimáni harbor and behind the Archeological Museum in Chariláou Trikoúpi Street is a Hellenistic theater (second century B.C.). Stretches of Konon's town walls (394-339 B.C.) can be seen at the southwest tip of the town.
Greek Maritime Museum and the Hellenic Maritime Museum
The Greek Maritime Museum is housed in a modern semi-circular building on the Nea Marina, with the development of Greek sea-faring since ancient times being explained by exhibits covering 12 rooms. There are drawings and models of old ships as well as portrayals of famous sea-battles, including the battles of Salamis and Lepanto.The bridge of the submarine "Papanikolis" has been erected in the courtyard of the museum, and attracts a lot of visitors.An extensive and highly informative museum library is being built.
Address: Akti Themistokleous, Greattida, 18537 Piaeus, Greece
Piraeus Archaeological Museum and the Hellenistic Theatre
In the Archeological Museum of Pireaus can be seen the famous bronze statues of Athene (fourth century B.C.) and Apollo (sixth century B.C.), which were rediscovered some time ago in the nearby harbor.Other exhibits include black and red figured vases, tomb reliefs and interesting representations of battles between Greeks and Amazons.To the west, near the Archeological Museum, is the Hellenistic theater (second century B.C.). Round the west and south sides of the peninsula between the Kántharos and Pasalimáni harbors are remains of Konon's town walls (394-339 B.C.).
Address: 31 Charilaou Trikoupi Street, 18536 Piraiás, Greece
Municipal Gallery
The Municipal Gallery contains a variety of paintings and sculptures, including works by George Kastriotis and St. Lazaros, as well as a section dedicated to the works of artists from Piraeus.
Address: 91 Iroon Polytechniou Street, 18536 Piraeus, Greece
Panos Aravantinos Decor Museum
The Panos Aravantinos Decor Museum features designs and models of artist's theatrical sets.
Address: Municipal Theatre of Piraeus, Agios Konstadinou 2, Greece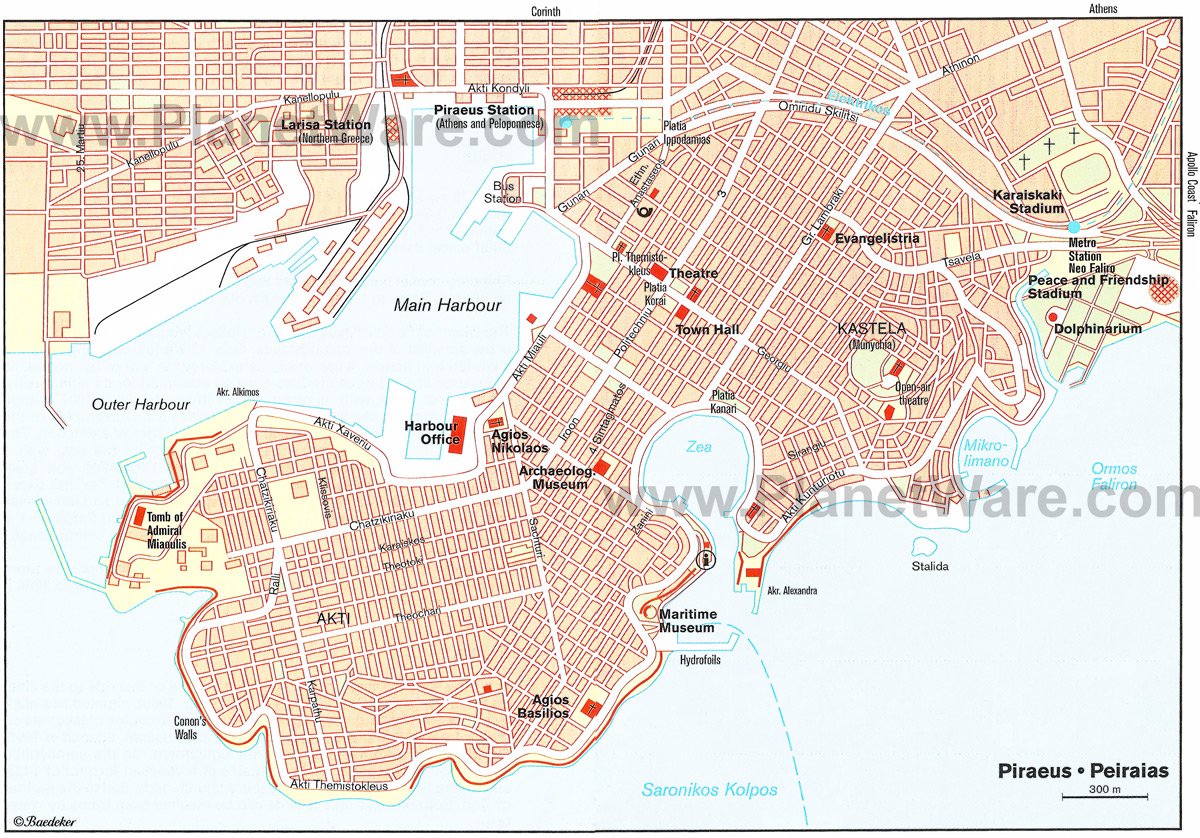 Piraeus Map - Attractions
Want to use this map on your web site?
Copy and Paste the code below:
Popular Pages