Bahamas Travel Guide
The Bahamas is spread over 700 islands and 2,500 Cays with opportunities to explore coral reefs while scuba diving and snorkeling as well as hike through the mangrove forests. Nassau, the nation's capital, has abundant beaches and resorts, which keeps the centre of tourism along the waterfront. The musical culture in the Bahamas includes traditional goombay and down-home 'rake 'n' scrape'.
Attractions in Popular Destinations
More Destinations and Attractions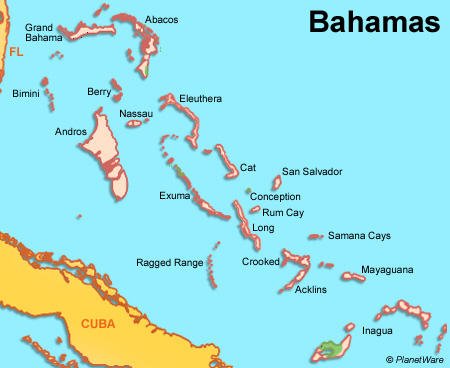 The Bahamas Map
Want to use this map on your web site?
Copy and Paste the code below: